St. Louisans Tim Ream and Josh Sargent, both of whom play in Europe, will be coming home in a couple of weeks after being named to the U.S. roster for its exhibition soccer match with Uruguay at Busch Stadium on Sept. 10. 
Ream plays in England with Fulham and Sargent plays in Germany for Werder Bremen. With 35 caps, Ream is the third-most experienced player on the roster for the match. Sargent has played in seven games with the national team.
Two games into the Bundesliga season, Sargent has played just eight minutes for Werder Bremen but he earned a callup after being left off the roster for this summer's Gold Cup.
"I think first and foremost, we've been tracking Josh in the preseason," coach Gregg Berhalter said. "He has had a really good preseason. Unfortunately, his game time is limited so far. We want to try to capture the momentum in the preseason and bring him into this group. He is in our plans, has been in our plans. With the Gold Cup, the roster needed to be constructed the way it did and there wasn't space for him. He's a great talent with a lot of promise. We're looking forward to working with him in this camp."
As for Ream, Berhalter pointed to the veteran presence he brings.
"Tim's as steady as they come," Berhalter said, "a guy that isn't fazed by the gravity of the game. He has a lot of experience in a very competitive league and he's played in competitive leagues. I think it's valuable. We talk about the Tim Reams and the Michael Bradleys and (Brad) Guzans, those are guys that have this presence that's important for a young team. We value that type of leadership and always want to try to integrate leaders when we can."
It's a young roster, with four players who have yet to play for the national team -- Jesse Gonzalez, Sergino Dest, Miles Robinson and Paxton Pomykal -- and another who has played just once. But the roster does include Christian Pulisic, the Chelsea forward who, while young, is considered the best American player.
Not on the roster are veterans Bradley, Jozy Altidore and Omar Gonzalez, all of whom play for Toronto of MLS. Berhalter said he thought it would be unfair to Toronto to take away three players during a time when the team has two league matches. Unlike most of the rest of the soccer world, MLS doesn't always shut down during FIFA match periods. 
Eight of the 26 players called in for the two games play in Europe. The rest are in Major League Soccer.
Here's the full roster, with clubs, caps and goals:
GOALKEEPERS (4): Jesse Gonzalez (FC Dallas; 0/0), Brad Guzan (Atlanta United FC; 60/0), Sean Johnson (New York City FC; 8/0), Zack Steffen (Fortuna Düsseldorf/GER; 15/0)
DEFENDERS (9): John Brooks (Wolfsburg/GER; 37/3), Reggie Cannon (FC Dallas; 6/0), Sergiño Dest (Ajax/NED; 0/0), Nick Lima (San Jose Earthquakes; 7/0), Aaron Long (New York Red Bulls; 11/2), Daniel Lovitz (Montreal Impact/CAN; 8/0),) Tim Ream (Fulham/ENG; 35/1), Miles Robinson (Atlanta United FC; 0/0), Walker Zimmerman (LAFC; 10/2)
MIDFIELDERS (7): Sebastian Lletget (LA Galaxy; 9/2), Weston McKennie (Schalke/GER; 14/3), Alfredo Morales (Fortuna Düsseldorf/GER; 13/0), Paxton Pomykal (FC Dallas; 0/0), Cristian Roldan (Seattle Sounders FC; 15/0), Wil Trapp (Columbus Crew SC; 19/0), Jackson Yueill (San Jose Earthquakes; 1/0)
FORWARDS (6): Corey Baird (Real Salt Lake; 3/0), Tyler Boyd (Besiktas/TUR; 5/2), Jordan Morris (Seattle Sounders FC; 33/5), Christian Pulisic (Chelsea/ENG; 31/13), Josh Sargent (Werder Bremen/GER; 7/2), Gyasi Zardes (Columbus Crew SC; 51/10)
---
Photos from the last time the team played in St. Louis
USMNT v St. Vincent and the Grenadines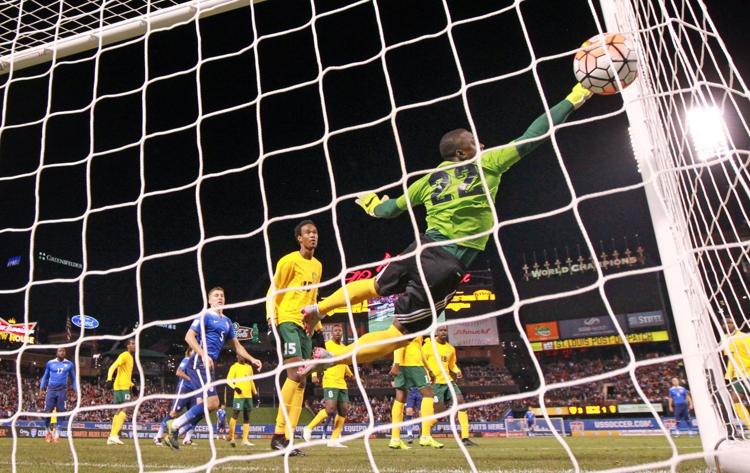 USMNT v St. Vincent and the Grenadines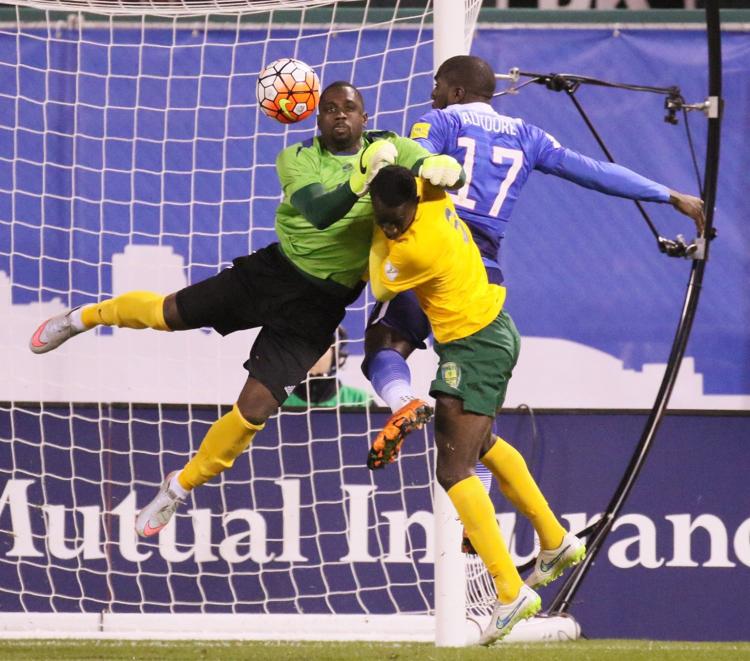 USMNT v St. Vincent and the Grenadines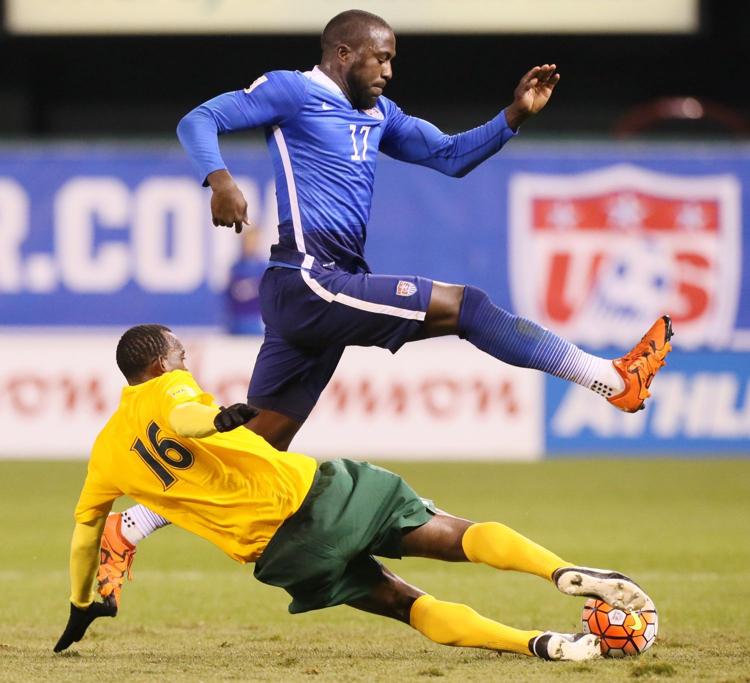 USMNT v St. Vincent and the Grenadines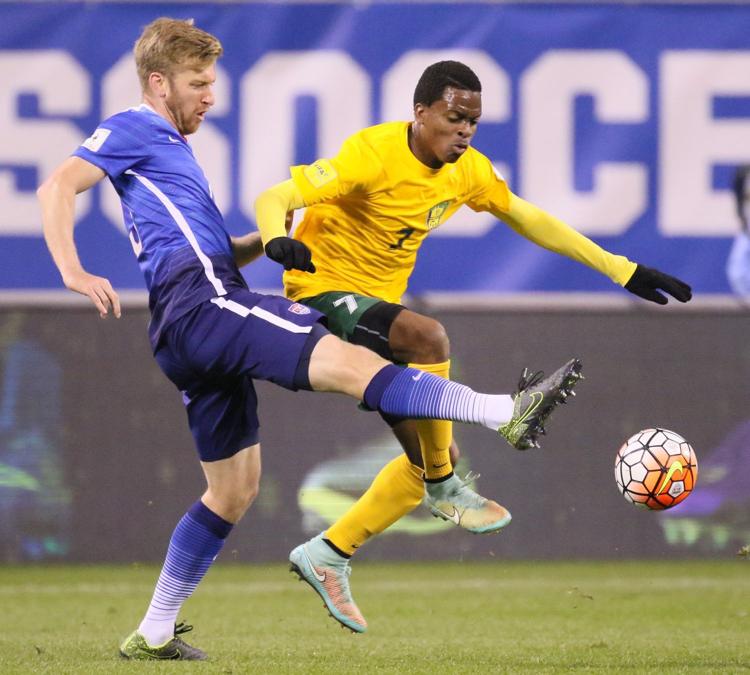 USMNT v St. Vincent and the Grenadines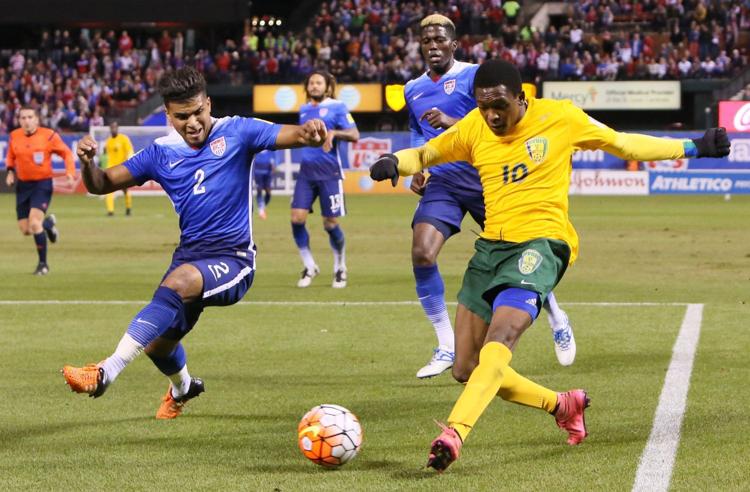 USMNT v St. Vincent and the Grenadines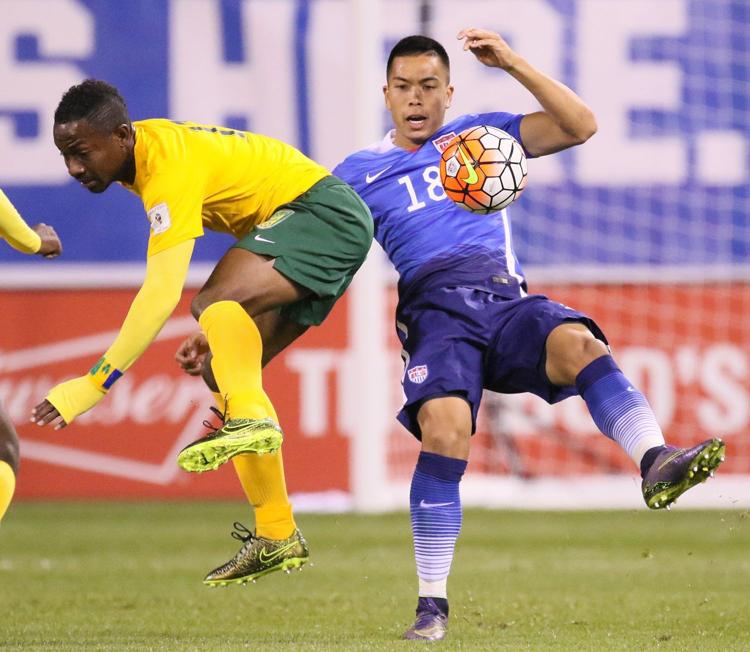 USMNT v St. Vincent and the Grenadines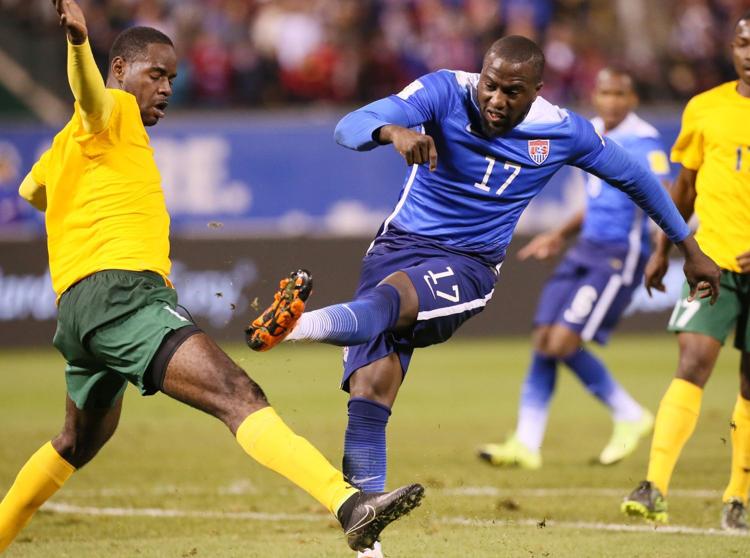 USMNT v St. Vincent and the Grenadines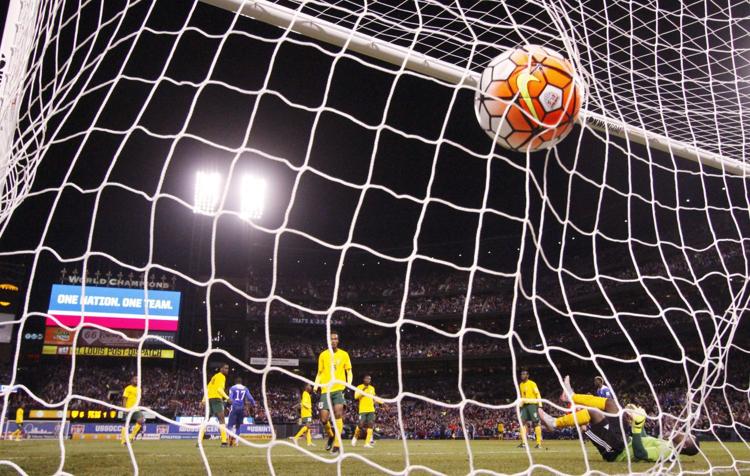 USMNT v St. Vincent and the Grenadines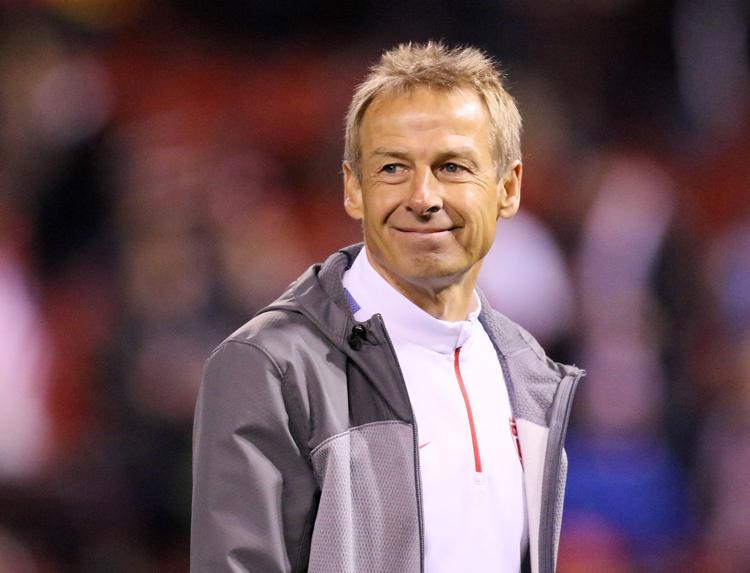 USMNT v St. Vincent and the Grenadines
USMNT v St. Vincent and the Grenadines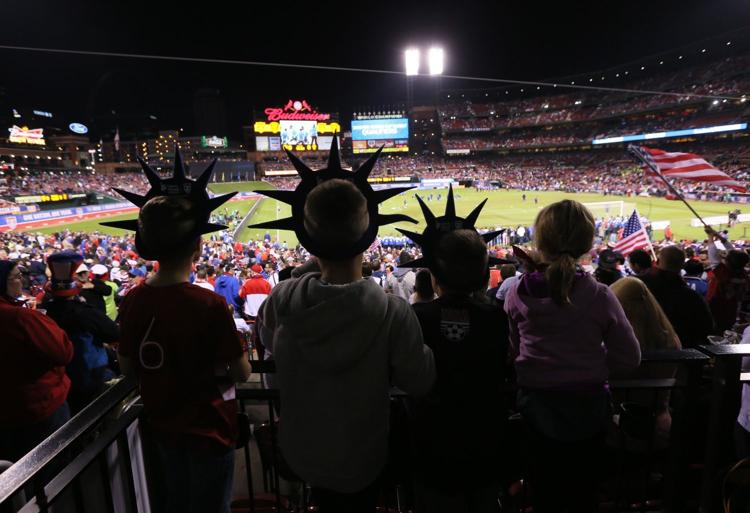 USMNT v St. Vincent and the Grenadines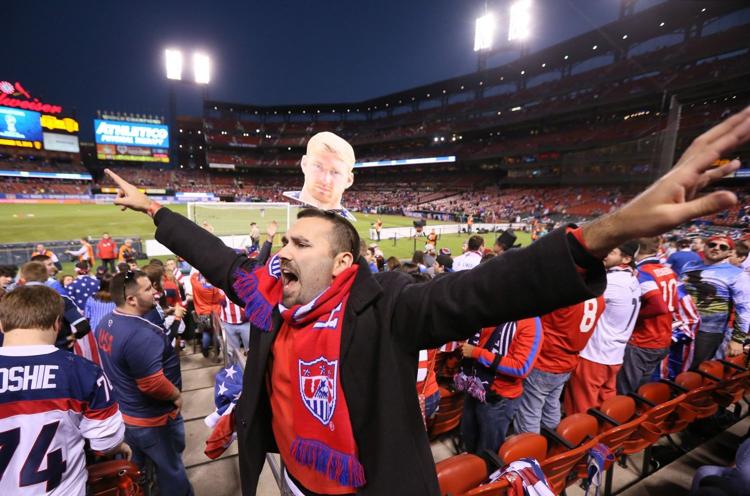 USMNT v St. Vincent and the Grenadines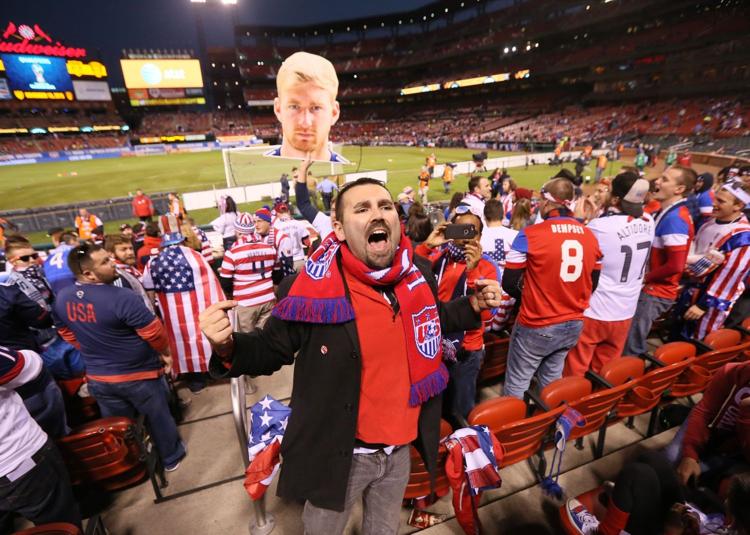 USMNT v St. Vincent and the Grenadines