This summer saw a key moment in the development of the soccer career of Josh Sargent. It didn't necessarily seem that way at the time.
Sargent, the 19-year-old U.S. national team striker from O'Fallon, Missouri, who had been the best player at every level he'd played at for most of his young life, all of a sudden wasn't. When U.S. coach Gregg Berhalter had to select his team for this summer's Gold Cup, the regional championship, he left Sargent off the roster. It was, Sargent thinks, the first time in his soccer career he hadn't made a team.
"I'd say (I felt) disappointment, anger of course," he said Sunday. "Not anger at (Berhalter) but anger with myself in general. I wanted it so bad. I'm a very competitive person, so I was really upset about it. I had some time to think about it and it was OK. I'm still young."
Sargent didn't get even, but he did get back. After being left off that roster, he had a month off before he returned to training with his club in Germany's Bundesliga, Werder Bremen, and went to work. He had a good camp and while playing time can still be hard to come by for a teenager in one of the world's top leagues, he's got his game headed in the right direction.
Sargent is back in St. Louis for a few days with the U.S. national team, getting ready for an exhibition match at 7 p.m. Tuesday at Busch Stadium against Uruguay, the fifth-ranked team in the world. And the key to getting back was how he handled the disappointment and anger that came with being left off the Gold Cup roster.
"I didn't really have a mindset to do it for anybody," he said after the team practiced Sunday at the Lou Fusz soccer complex in Earth City. "It was for my own head, my personality. That's how I am. . . . It was a good break over the summer obviously and I came back fresh with a new look on things and I felt very good going into preseason and I still feel very good.
"I've always been a very competitive person and I don't like losing or not making rosters. At that point, it fired me up and got me ready for the new season."
Sargent got invited back to the national team for the game last Friday against Mexico in New Jersey and the match here despite having played just eight minutes for Werder Bremen in its first two matches.
"I wanted to be here," he said. "I'm not saying 'I better be there, you better invite me,' but it was motivation once again. I wanted really to come here."
But he got a start in Bremen's third game, against Augsburg, and scored a goal, with a deft flip of a long ball over the goalie's head that he then caught up with and slammed it in to the open net. The smile on his face spoke to the thrill of that goal.
Sargent had a good chance at a goal for the U.S. against Mexico on Friday. Jordan Morris was fouled in the box to give the Americans a penalty kick and Christian Pulisic, the U.S. team's star player, told Sargent to take it. Sargent wasn't expecting that, but he also welcomed it. ("I'm a striker, I love scoring," he said.) He took the kick and aimed for the lower left corner, but Mexican keeper Jonathan Orozco guessed right and made a diving save.
"It was definitely an intense situation, I think," he said. "I've been doing it since I was a little kid. I'll do it again. I'm not going to shy away because I missed the penalty. It happens in football and move on."
Sargent is in his second season with Werder Bremen, located in northwest Germany, about 40 miles from the North Sea. He went from the St. Louis Scott Gallagher club to the U.S. residency program in Bradenton, Fla., and then signed with Werder Bremen on his 18th birthday, the first day he could, in February 2018. He made his debut for the first team on Dec. 7, 2018, and scored on his first touch of the ball two minutes after entering the game, the quickest first goal by a player in club history. In February, he signed a "long-term" contract with Bremen.
Adapting to life in Bremen has, not surprisingly, had its challenges.
"It's been really good," he said. "It's a completely different culture, of course. The language, the food, everything is different. It took me a couple months to get used to everything, but now I feel real good there."
"I couldn't imagine going a country and not knowing the language and trying to integrate yourself, and trying to make a name for yourself within the team," said U.S. defender Tim Ream, who like Sargent attended St. Dominic High, and who left America to play in England. "Anybody who puts themselves out there like that is A-OK in my book because that was the thing for me. I wanted to challenge myself, I wanted to push myself out there and by going to England, I've done that. He's done one better, in going somewhere he doesn't know the language, doesn't know the city, doesn't know anything about the place and has gone on trial and now he's scoring goals in the first team at 19 years old. It's pretty special."
Plus, Sargent has learned how to handle matters when things don't go his way.
"He's a got a bright future ahead of him, there's no doubt about it," Ream said. "He's got his head on right."
Josh Sargent, United States national soccer team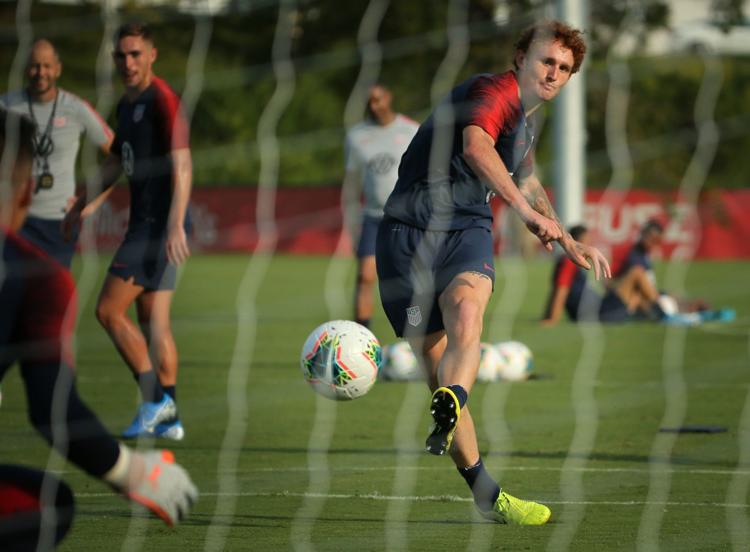 Tim Ream, United States national soccer team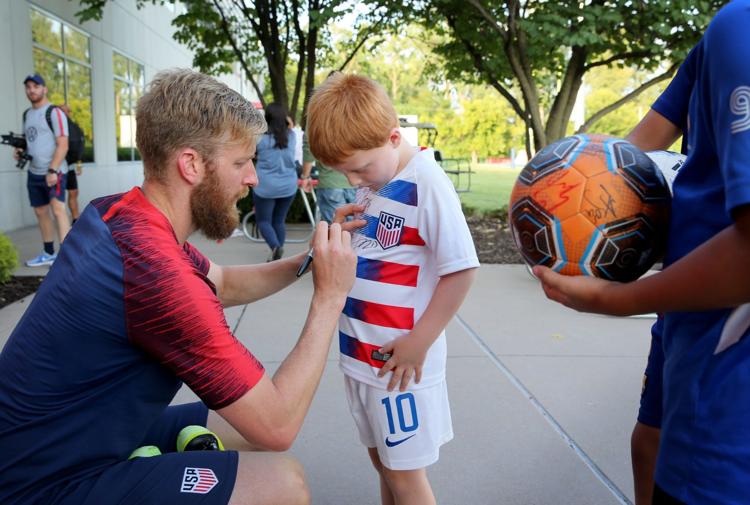 Josh Sargent, United States national soccer team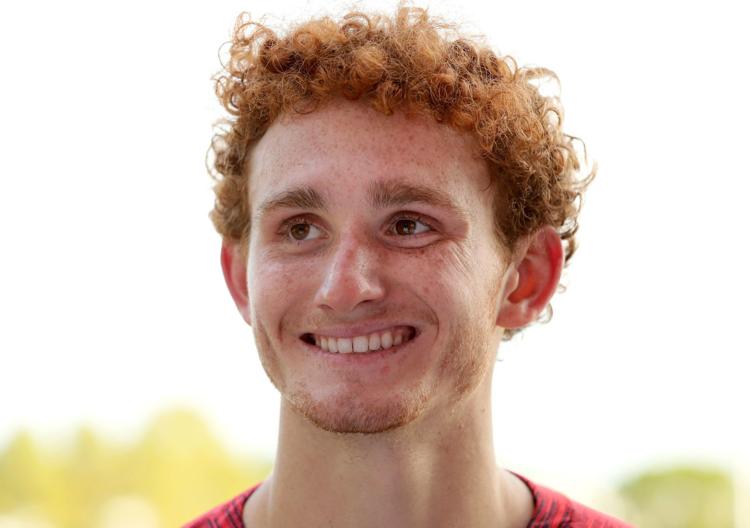 Tim Ream, United States national soccer team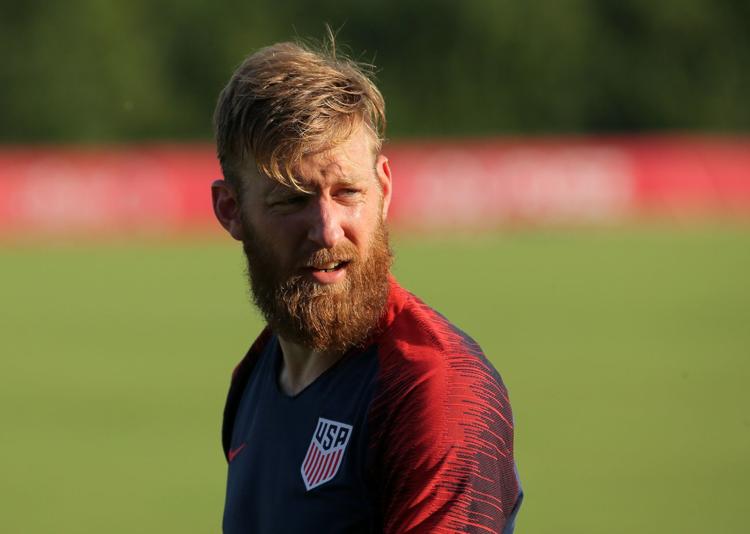 Tim Ream, United States national soccer team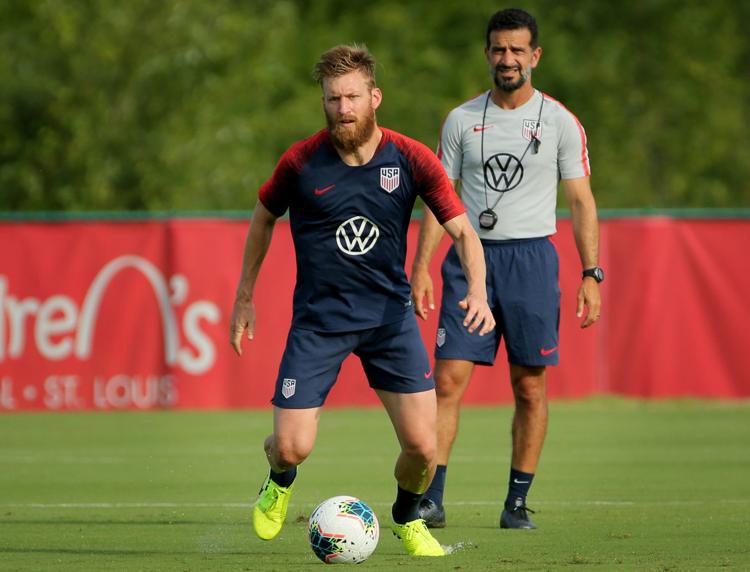 Tim Ream, United States national soccer team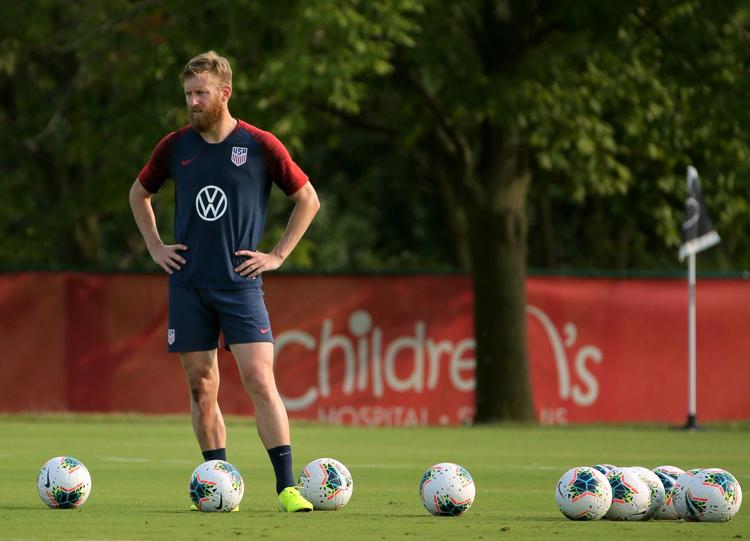 Josh Sargent, United States national soccer team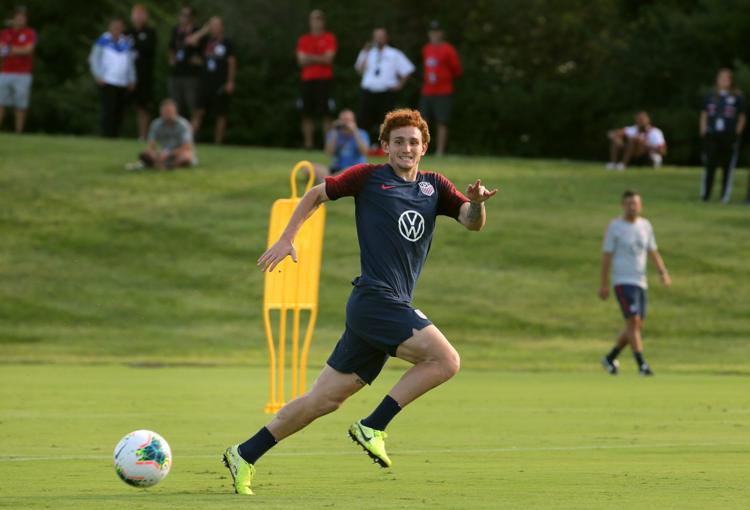 Josh Sargent, United States national soccer team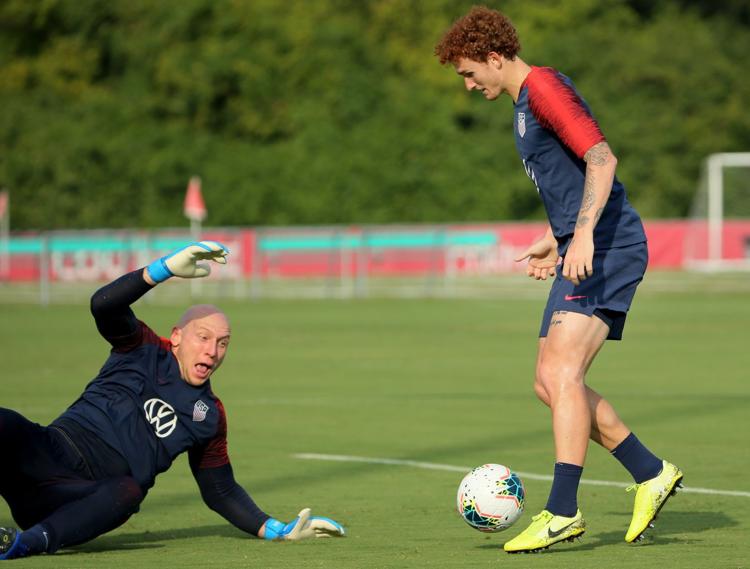 Josh Sargent, United States national soccer team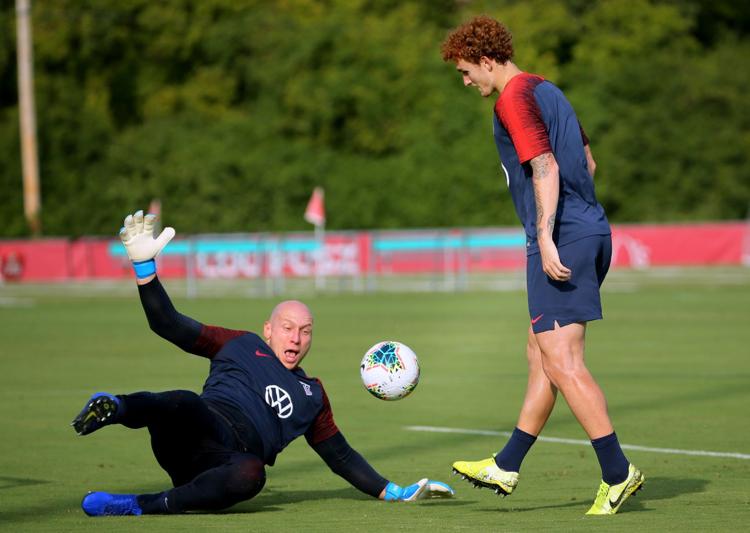 Josh Sargent, United States national soccer team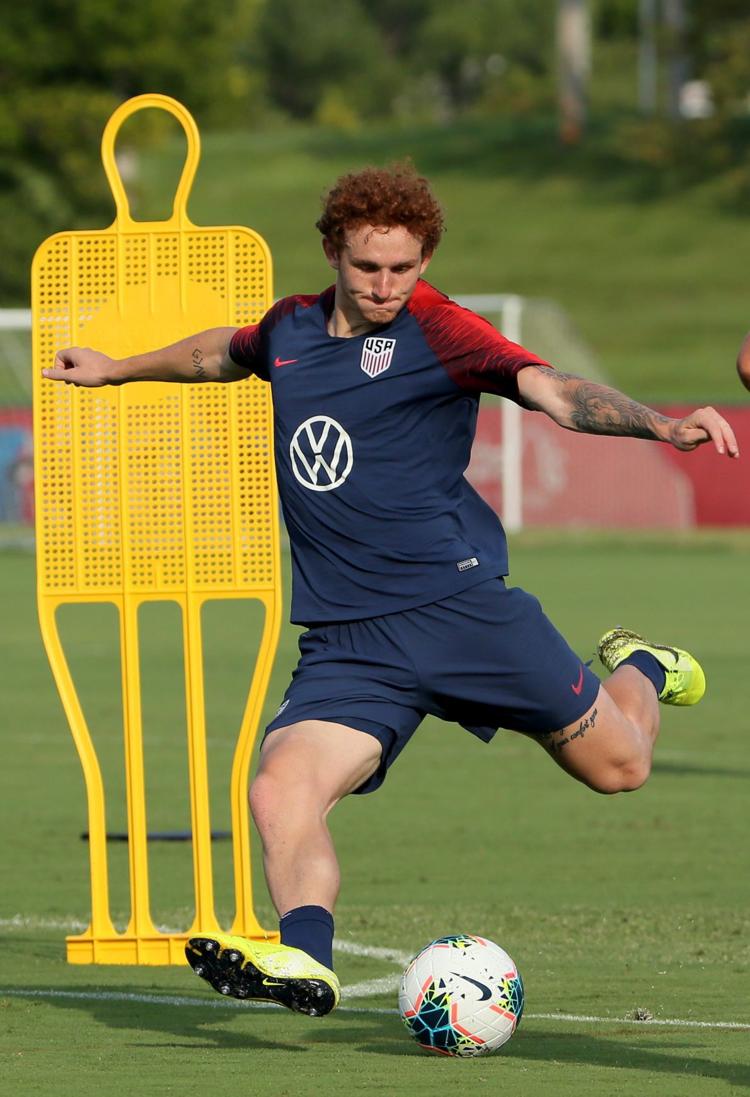 Josh Sargent, United States national soccer team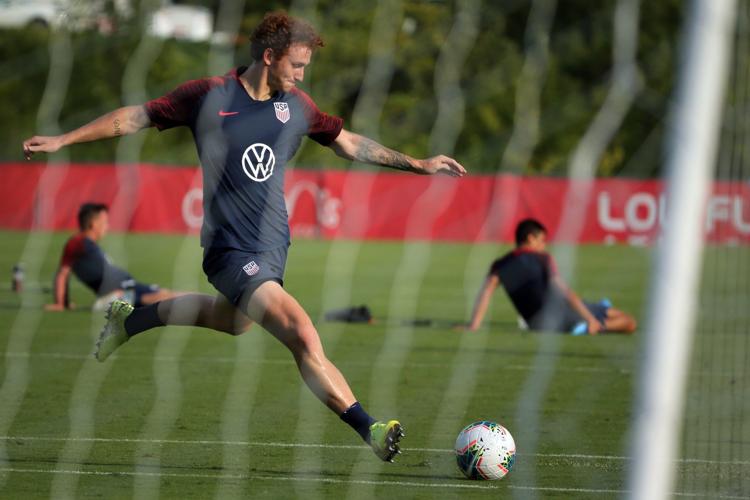 Tim Ream, United States national soccer team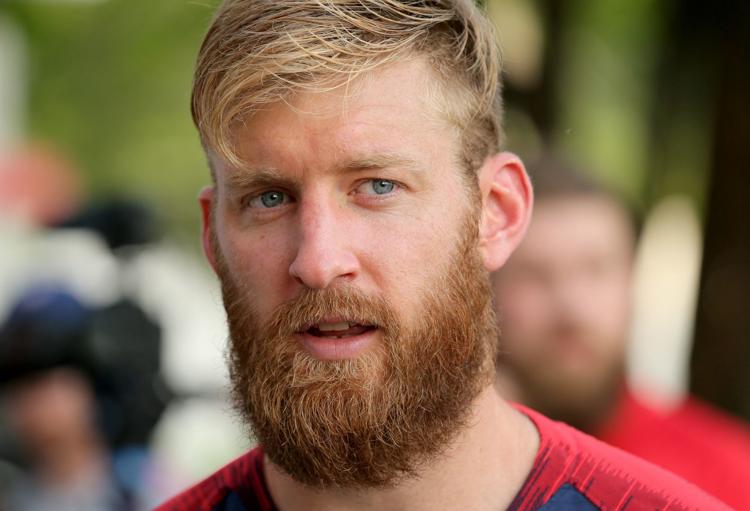 Josh Sargent, United States national soccer team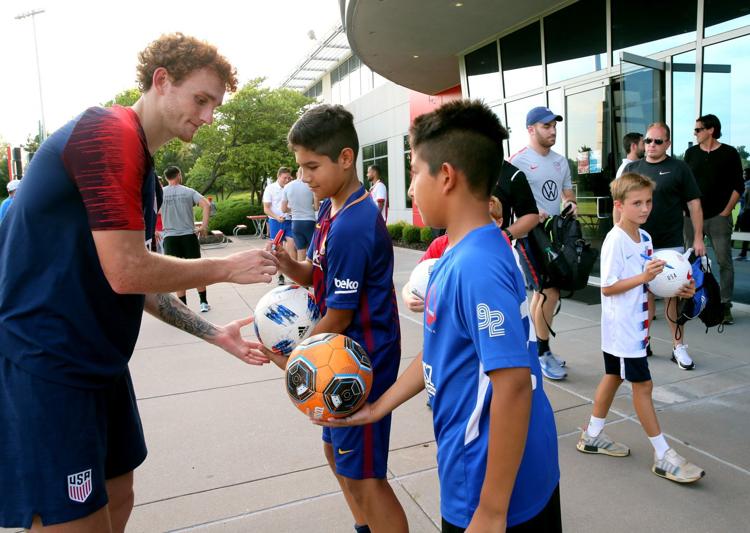 Tim Ream, United States national soccer team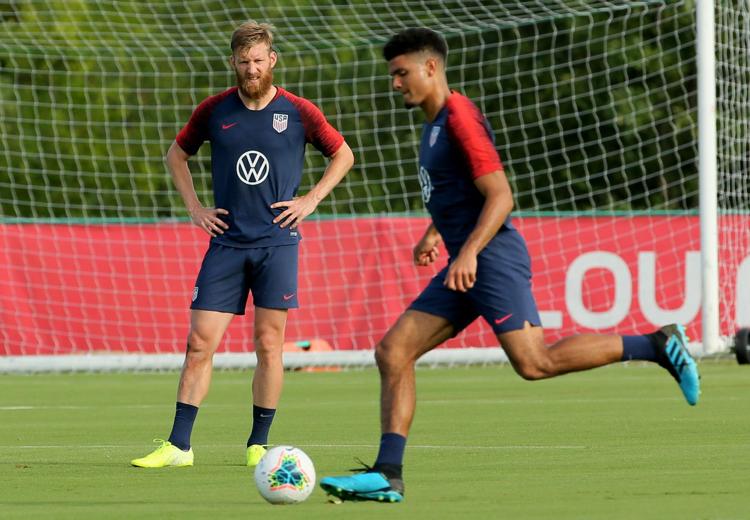 Gregg Berhalter, United States national soccer team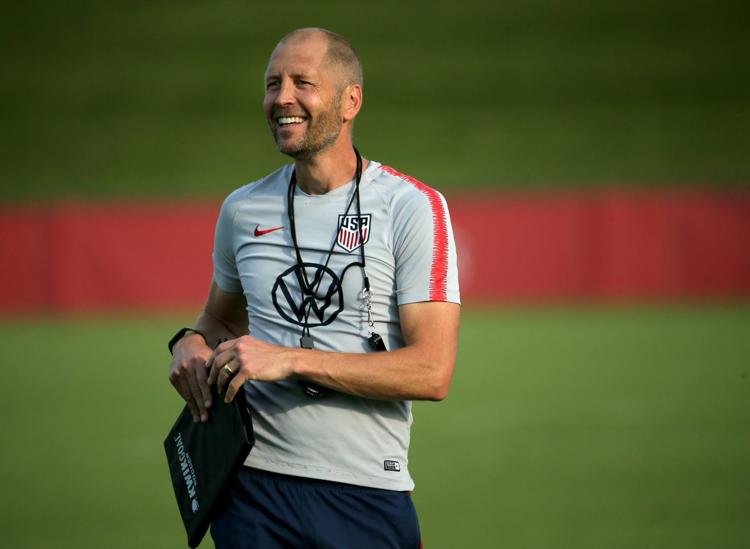 Josh Sargent, United States national soccer team