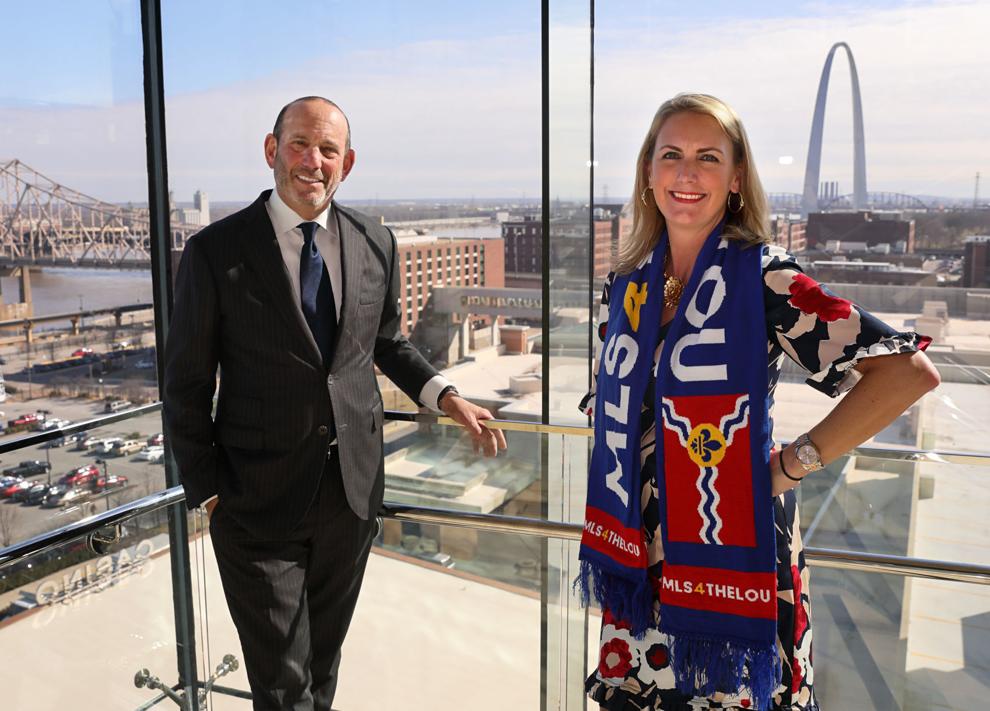 The bid to land a Major League Soccer team for St. Louis began publicly in October 2018. Members of the Taylor family and of the Kavanaugh family joined forces to prepare a formal bid for an expansion team. 
Carolyn Kindle Betz (pictured with Major League Soccer commissioner Don Garber) joined with Jim Kavanaugh, Andy Taylor, Jo Ann Taylor Kindle, Christine B. Taylor, Alison Kindle Hogan, Kelly C. Taylor, Patricia A. Taylor and Barbara Taylor. The team will be the first in the league majority-owned by women. 
In August 2020, the team's leadership announced its name, crest and colors: St. Louis City SC.