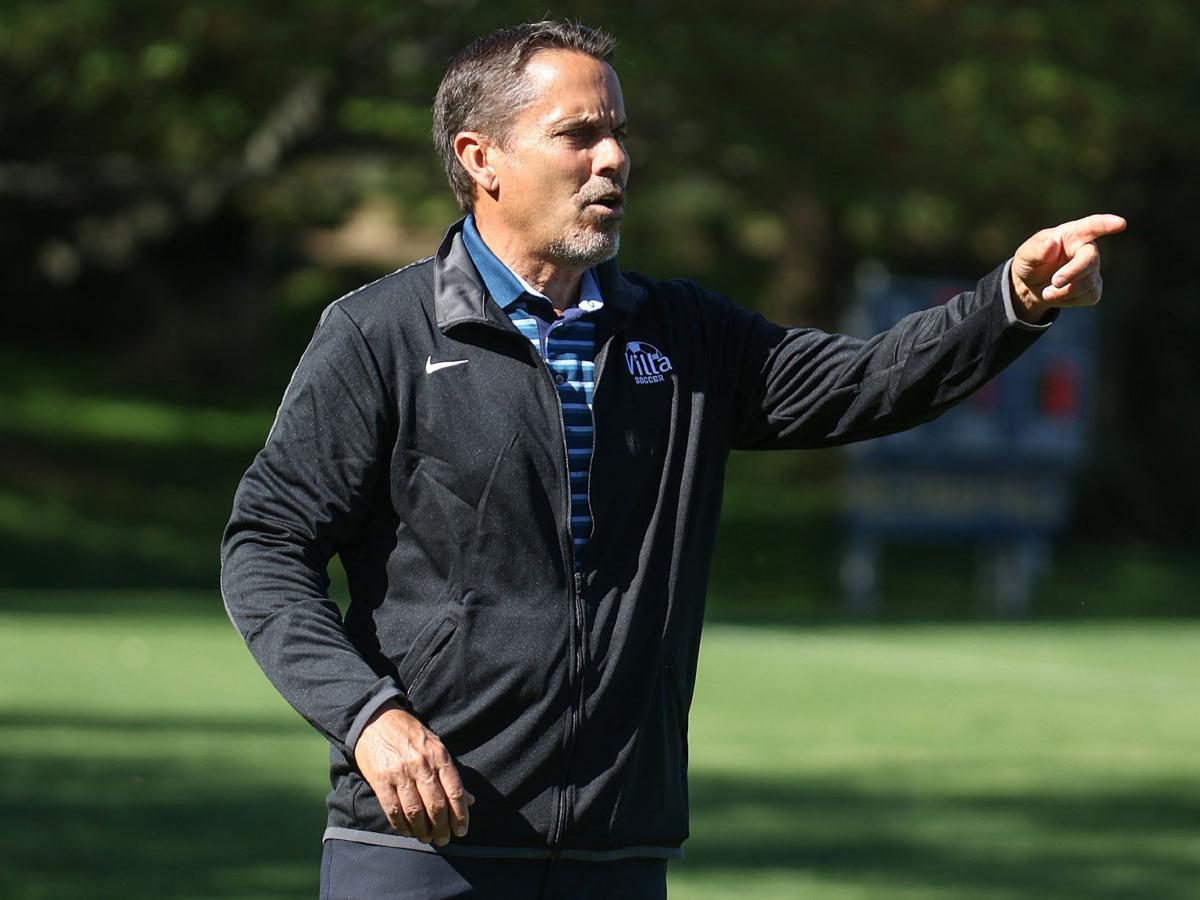 In adding three people to his staff at St. Louis City SC, sporting director Lutz Pfannenstiel went for people with strong ties to the local soccer community but who came from vastly different backgrounds.
The MLS expansion team, which will begin play in 2023, announced Thursday the addition of Tim Twellman, Charles Renken and Elvir Kafedzic under the title of sporting community relations consultant, a position with a couple roles as the team looks to have at least one academy team up and running in 2021.
"They will be helping to build our relationships with the soccer community," Pfannenstiel said, "beginning in the St. Louis region but eventually beyond. All three have playing and coaching experience. They will help us as we begin building the academy. They are helping us identify local talent."
While all three played high school soccer in St. Louis, the paths they took to get there are very different. While Twellman is part of one of St. Louis' more prominent soccer families — he and his two brothers played in the North American Soccer League in the '70s and his three children, including former national team player Taylor Twellman, all played college soccer — while Renken and Kafedzic reflect the sport's diversity. Renken was born in Zambia and Kafedzic was born in Bosnia.
"When you look at all three they bring an incredible wealth of knowledge and experiences and most importantly the relationships they have throughout the soccer community is incredible," Pfannenstiel said. "There are definitely untapped areas of talent in the St. Louis region. While there is an abundance of soccer talent in St. Louis there are communities and areas that we are looking to build relationships in and provide access to soccer. Obviously this will take time to create a soccer boom, a desire to play and a passion for the game, and that starts with locating talent very early. … Local talent is not just finding the right players but also helping promote young talent as well as young coaching talent."
Twellman will continue as the coach at Villa Duchesne High and the Twellman Soccer Academy. He played at SLU High and Southern Illinois Edwardsville before his NASL career. Kafedzic, after spending several years in Berlin, came to St. Louis in 1999, where he went on to win an NAIA title with Lindenwood before a professional career played mostly indoors except for an outdoor season with AC St. Louis. In 2013, he started a youth soccer club, the St. Louis Dragons. Renken came to Edwardsville in 2003 and had a career that saw him play for clubs in the United States (including two seasons with St. Louis FC), Canada, Sweden and Germany, as well as the U.S. under-17 and under-20 teams. A series of knee injuries slowed his career and he last played professionally in 2018, retiring at the age of 25.
"One of our main aims is to have a big circle of players in our community in line prepared to become a professional," Pfannenstiel said. "We also want to further develop coaches like Charles and Elvir."
Renken and Pfannenstiel have crossed paths before. Renken was signed by German club 1899 Hoffenheim out of the U.S. under-17 camp and was with the team in 2010-11, playing with the German club's U-19 team before his knee injuries began. At the time, Pfannenstiel was the club's head of international relations and scouting.
"Charles was one of our top prospects," Pfannenstiel said. "Sometimes unforeseen injuries can cut a career short, however it is a testament to his character and resolve that he has continued to learn, progress and stay involved in soccer in retirement. Those are characteristics we will look to focus on in the academy."