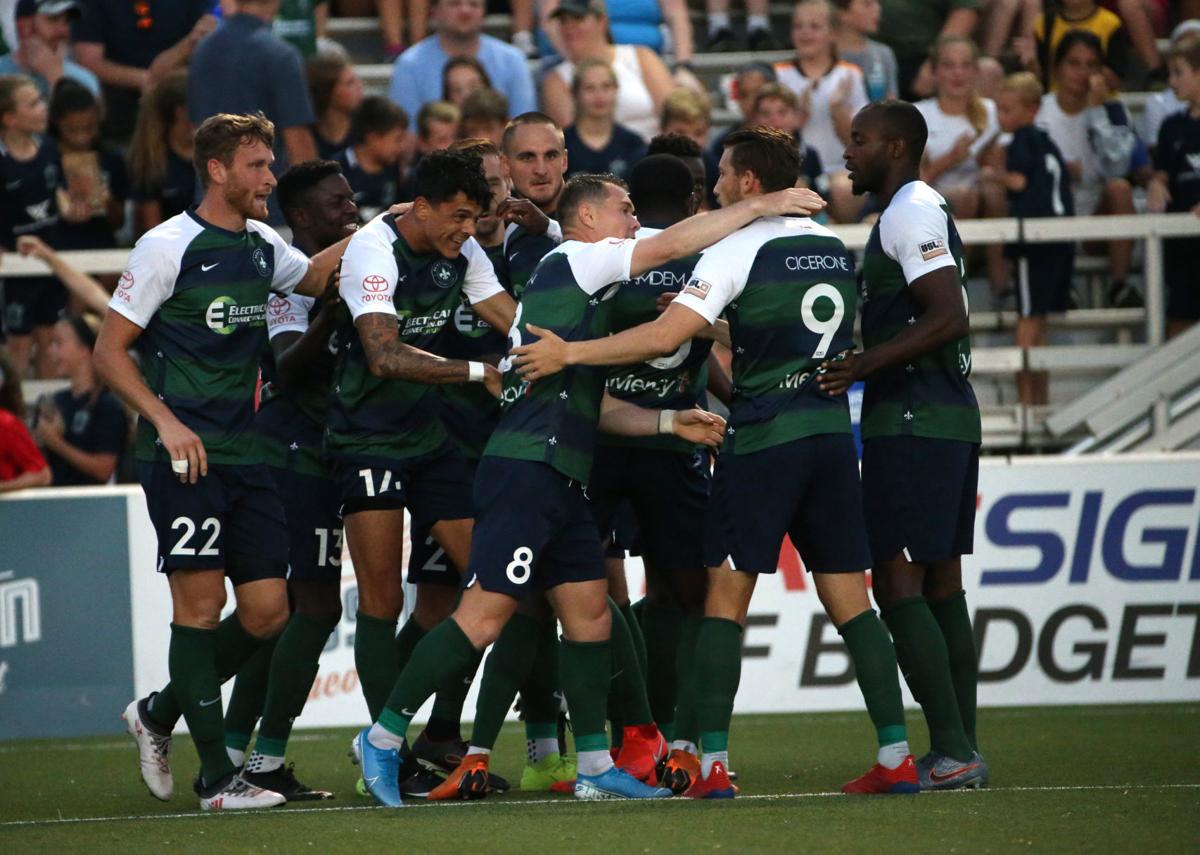 St. Louis FC has it rolling.
Picking up a franchise-record fifth consecutive victory in its fourth consecutive shutout, STLFC knocked off the Eastern Conference-leading New York Red Bulls II 2-0 Wednesday night before a crowd of 5,462 at Soccer Park in Fenton.
STLFC further solidified its United Soccer League Championship playoff chances by improving to 11-9-8. The Red Bulls II fell to 17-7-5.
"It was a fantastic result," said STLFC coach Anthony Pulis, whose team improved to 8-1-5 at home. "I thought the second-half performance was better than the first half. I think you have to give credit to Red Bulls; they create challenges that nobody else does in this league (with) the way they press, the intensity, the urgency they play with, How direct they are really puts you under pressure. . . ."
But STLFC responded with a solid start-to-finish effort and gained a huge three points.
"It feels fantastic," said STLFC forward Tyler Blackwood, who scored three minutes into the match. "The good thing about this team, once we get the win, we enjoy it that night and then everyone starts to focus on the next game. It's a great mentality for a team to have."
STLFC wasted no time in gaining control. After intercepting a clearing attempt, midfielder Lewis Hilton quickly moved the ball to the left wing for Russell Cicerone. He played the ball across the penalty area to Blackwood, who knocked it in for the early lead.
"I saw Russ cut the ball back and decided to just gamble on it," Blackwood said. "I just peeled off the last defender on the back post and caught it on the bounce — quite lucky, actually. But I'll take anything I can get."
It was the fifth STLFC goal this season for Blackwood, who now has three game-winners.
"Getting the early goal was great, but we expected them to come at us. That's the way they are," Pulis said. "And I thought we dealt with it fairly well."
The young squad from New York settled in after the goal and had a lot of first-half possessions, but no real scoring chances.
In the 28th minute, after running down a punt from goalkeeper Tomas Gomez, STLFC's Cicerone played a pass to leading scorer Kyle Greig at the edge of the box. Grieg's shot went past the far post.
Early in the second half, on another counter, Blackwood got the ball to Cicerone, who moved to the left side of the box before his shot was blocked.
New York Red Bulls II created their best scoring chance and only shot of the game in the 61st minute. After some fast-paced ball movement, Red Bulls II top scorer Jared Stroud ripped a shot from the edge of the penalty area. But Gomez came up with the driving stop and then scrambled to collect the rebound.
Not long after the visitors' chance, STLFC created a dangerous flurry after Blackwood won a challenge deep in the visitors' zone. The ball fell to Cicerone, who forced Red Bulls II keeper Evan Louro to make a diving stop. On the rebound, Greig had his low shot kicked out by Louro.
Not long after that, during another flurry in front of the Red Bulls II net, a visiting player fouled STLFC's Kadeem Dacres, who fell into and knocked down teammate Masta Kacher resulting in a penalty kick.
STLFC captain Sam Fink converted in the 70th minute to stretch the home team's lead to 2-0.
"I like having that responsibility," said Fink, a central defender who starred at Edwardsville High. "I feel that if you pick your spot with conviction, you're always going to have a better chance of making it than missing it."
STLFC reserve Paris Gee had a quality chance late in regulation. After moving into the box, he used a pullback move to get away from a pair of defenders. But he shot the ball wide past the near post.
The shutout was fifth of the season for Gomez, a Webster Groves High product.
"We're the team, right now, that we knew we could be. And should be," Fink said. "Any time you play Red Bulls, honestly from their Academy to their first team, it's a crazy game because they pump balls in and want you to play out of the back. Then they try to turn you over in transition. Our big thing tonight was no risks and I thought we did that expertly."
STLFC returns to action on the road at 7 p.m. Saturday, taking on Memphis 901 FC (7-13-7). The teams played to a scoreless draw when they met on Aug. 6 at Soccer Park.
Saint. Louis FC V New York Red Bulls II
Saint. Louis FC V New York Red Bulls II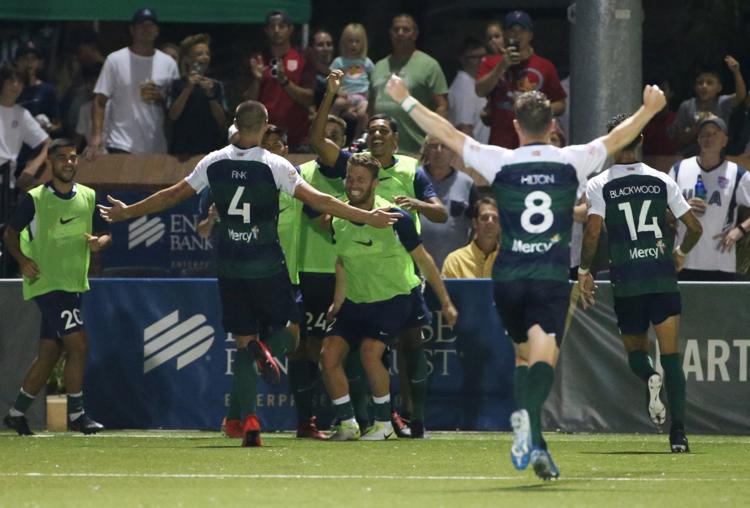 Saint. Louis FC V New York Red Bulls II
Saint. Louis FC V New York Red Bulls II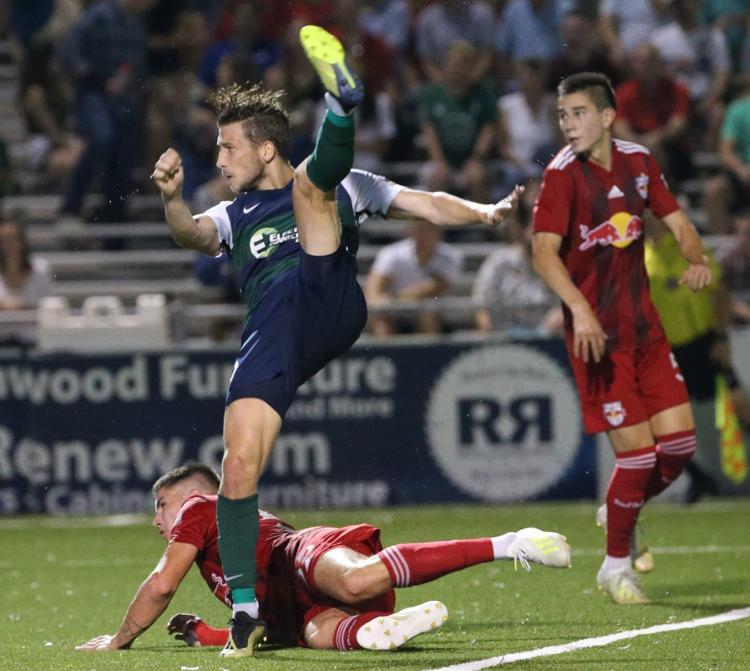 Saint. Louis FC V New York Red Bulls II
Saint. Louis FC V New York Red Bulls II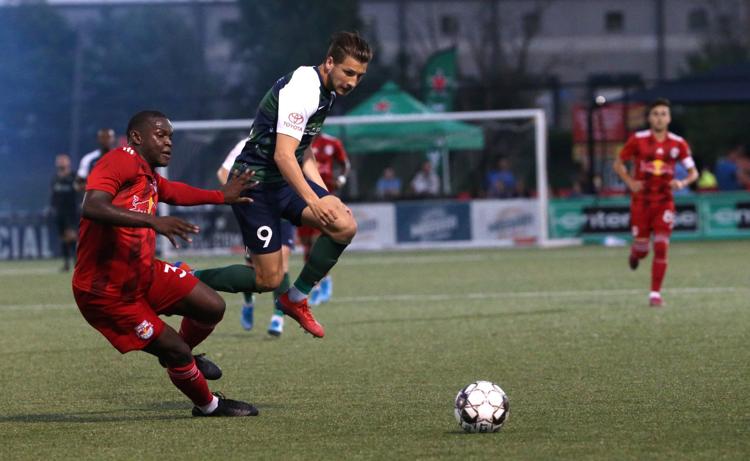 Saint. Louis FC V New York Red Bulls II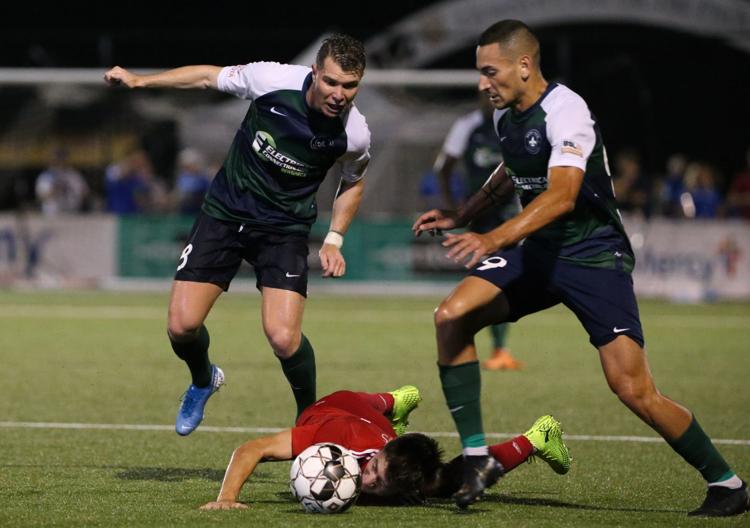 Saint. Louis FC V New York Red Bulls II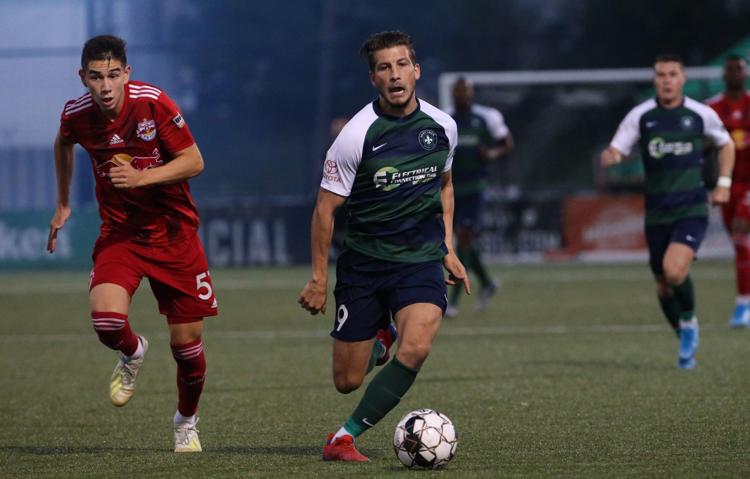 Saint. Louis FC V New York Red Bulls II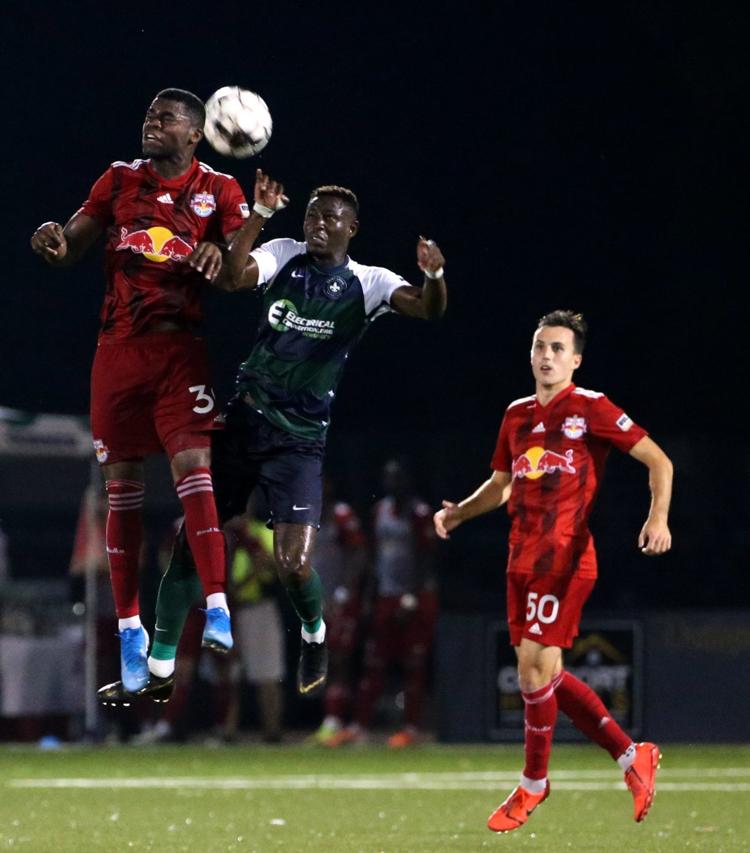 Saint. Louis FC V New York Red Bulls II
Saint. Louis FC V New York Red Bulls II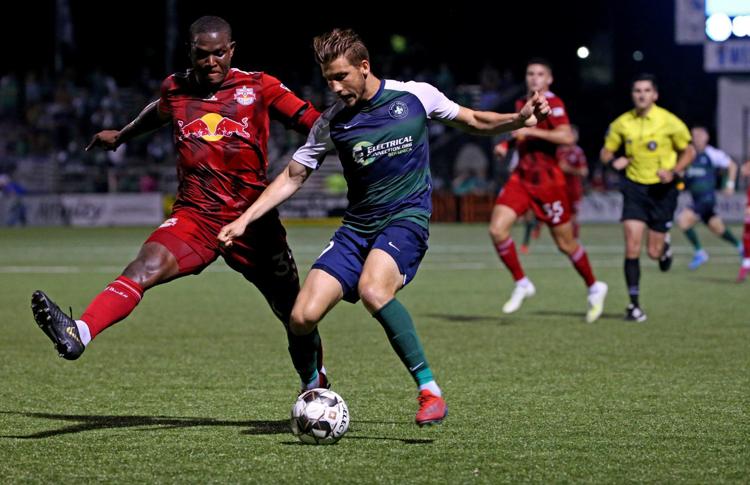 Saint. Louis FC V New York Red Bulls II
Saint. Louis FC V New York Red Bulls II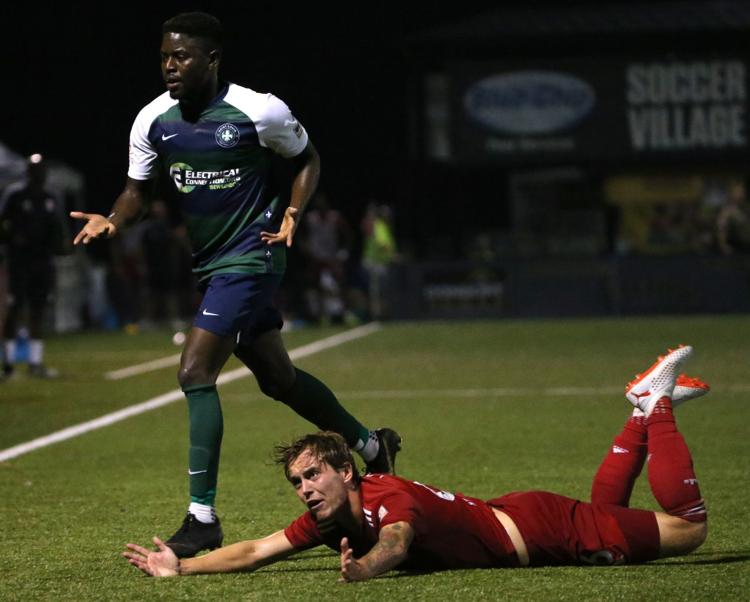 Saint. Louis FC V New York Red Bulls II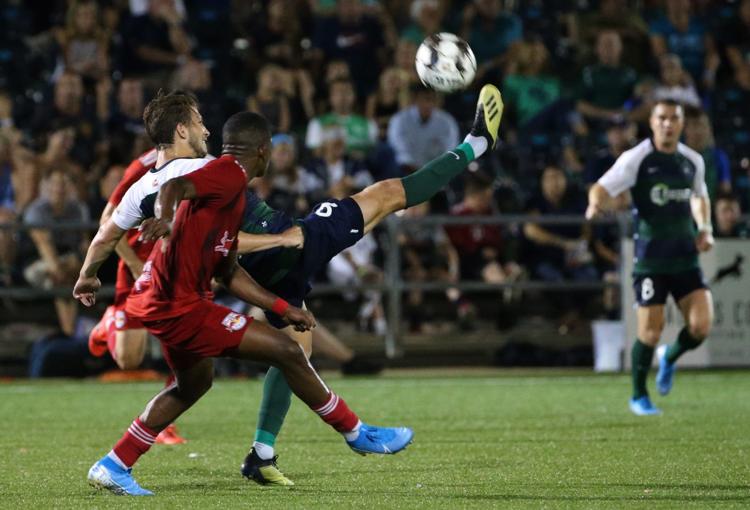 Saint. Louis FC V New York Red Bulls II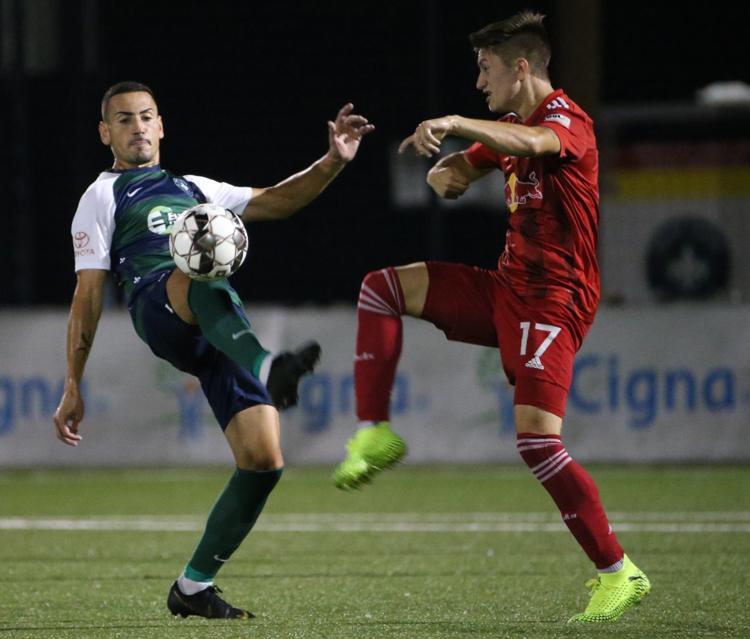 Saint. Louis FC V New York Red Bulls II
Saint. Louis FC V New York Red Bulls II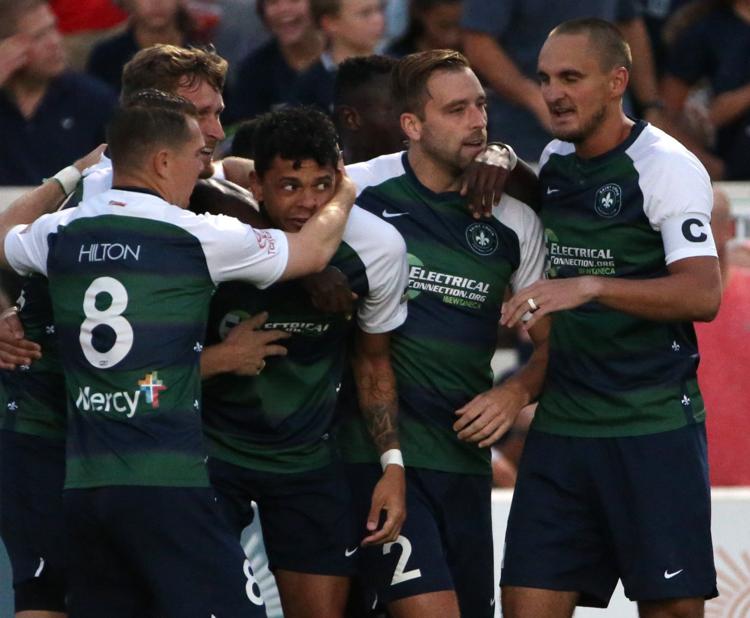 Saint. Louis FC V New York Red Bulls II