U.S. men's national soccer coach Gregg Berhalter can sum up what he's looking for from his team's exhibition match with Uruguay on Tuesday at Busch Stadium in one word: Progress.
It's one year until the start of qualifying for the 2022 World Cup for the Americans, so right now, wins and losses aren't as important as going forward or in reverse as Berhalter tries to rebuild the program that shockingly failed to qualify for the 2018 World Cup. There are plenty of new faces and a new system to go along with the new coach.
That inevitably means the team is going take some lumps to get to where they need to be, and their 3-0 loss to Mexico on Friday in East Rutherford, N.J., is proof of that. Uruguay, ranked fifth in the world and coming off a 2-1 win over Costa Rica on Friday, will be as formidable a challenge, if not a greater one.
"Everything's a challenge with them," Berhalter said. "It's a very physically aggressive team."
So Berhalter looks at games like this one and the one with Mexico largely through the lens of lessons learned rather than of wins and losses.
"I think it was a really good learning experience," he said of the loss to Mexico. "It was a lot to build on. First and foremost, I'm proud of the guys on working on executing a game plan and really determined to keep opening up and keep trying to play. I like how we moved Mexico around for portions of the game and I think, at 1-0, it was a poor goal to give up, it really was. . . . From there, as we go into the second half, it's hanging in there that we can either get a tie or get a win and to give up that second goal was not ideal. But, I think we learned a lot and the guys didn't quit in the game. They kept going until the last minute."
"You know there's going to be hiccups along the way," said Tim Ream, the St. Louis-born defender who didn't play against Mexico but will start Tuesday. "It's not going to be perfect. Nothing is ever perfect. But they know if you make a mistake, you move on, you learn from it and you keep going."
The team Berhalter will be doing that with is a young one. The starting lineup for Mexico averaged 24 years and 150 days. The roster for the Uruguay match is 25 years and 22 days, and that number is pulled up by players such as goalie Brad Guzan, who turned 35 on Tuesday, and Ream, who turns 32 in October.
Twelve of the 20 players on the U.S. roster for the game have appeared in 10 games or fewer with the national team. Two, midfielder Paxton Pomykal and goalie Jesse Gonzalez, have yet to get in a game for the U.S. That speaks to a bumpy road for the time being.
"It's a really young group," Berhalter said. "When you look at some of these teams that are playing international soccer, it's traditionally much older. So for us, it's great that we're able to put these guys on the field and they can perform to a level and when you think about, in our group, Reggie Cannon, a young player with potential, Sergino Dest, (Christian) Pulisic, Weston McKennie, Miles Robinson, Josh Sargent, you're talking about a number of young players that could easily be the core of this team for the next eight years."
That very well may be, but right now, they're youngsters very early in their international careers.
"Everyone talks about the youngsters," Guzan said. "In the world of soccer, if you're good enough, you're old enough. Age is a number. I think we've got an extremely talented group of guys that are willing to work for each other and push each other to get better and ultimately make our team better.
"I think we are showing signs of progress. When you try to implement a certain style within a national team, it takes time. . . . It's down to us as a group as individuals, players, to grasp the concepts that we're talking about as a whole and implement them on the field."
"We have a young team here, but I don't think we should be looked at that way," said Pomykal, who is 19 and in his first national team camp. "Josh is playing Bundesliga minutes, compared to a 28-year-old who might be playing in a different league that's not as high level. We do have youth, but we have youth that's playing a high level. Whether or not you're 20 or 28, if you can do the job, then you deserve the opportunity."
Ideally the U.S. would win while learning, but with the overhaul the team is facing that's not easy. The loss to Mexico didn't sit well with much of the fan base. And Berhalter understands that.
"We are into this to win," Berhalter said. "Let's be fair to fans. That's why you play the game. You want to win the game. There's no question about it. I wasn't pleased after the (Mexico) game. It's not like I was in the locker room opening champagne bottles after the Mexico game. Not at all. What we have to do is look at what we wanted to accomplish in that game and then say, 'Did we accomplish it?' and in some respects we absolutely did. And in some respects we failed and where we failed, we need to analyze it. Listen, we have an obligation to the fans and the obligation is to win games, to play good soccer, to entertain them. We're trying our best."
NOTES
Six players were sent back to their club teams after the Mexico game: John Brooks, Sean Johnson, Weston McKennie, Alfredo Morales, Christian Pulisic and Zach Steffen. McKennie, Pulisic and Steffen played the full 90 minutes against Mexico. Morales left with an injury in stoppage time and Brooks didn't dress for the game after having right groin tightness during the week.
• A crowd of about 20,000 is expected for the match, which is set to start at 7 p.m.
• Berhalter said native St. Louisans Ream and Sargent will be in the starting lineup.
U.S. men's national team practice at Busch Stadium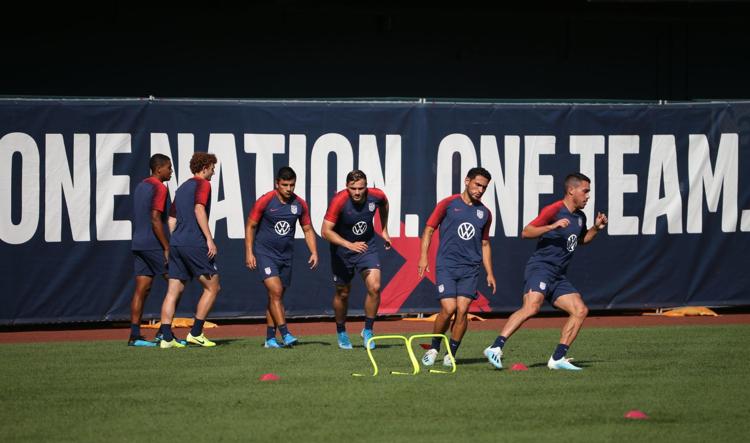 U.S. men's national team practice at Busch Stadium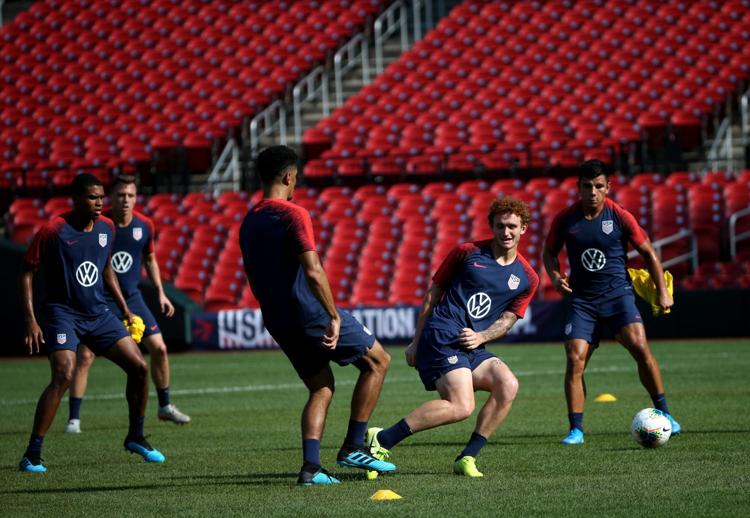 U.S. men's national team practice at Busch Stadium

U.S. men's national team practice at Busch Stadium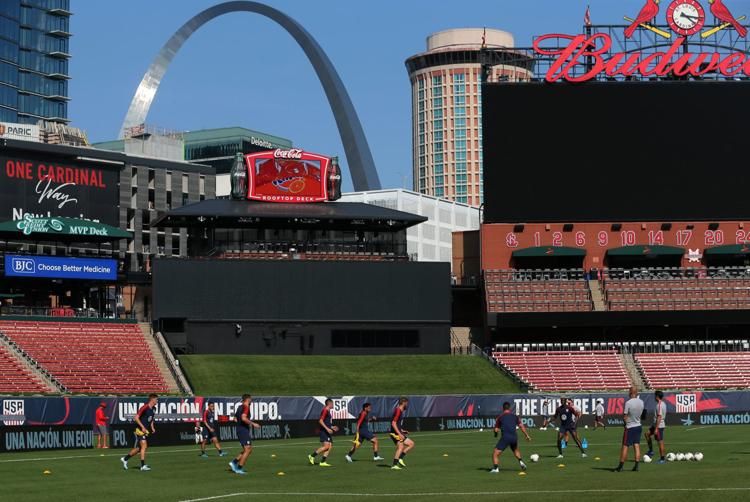 U.S. men's national team practice at Busch Stadium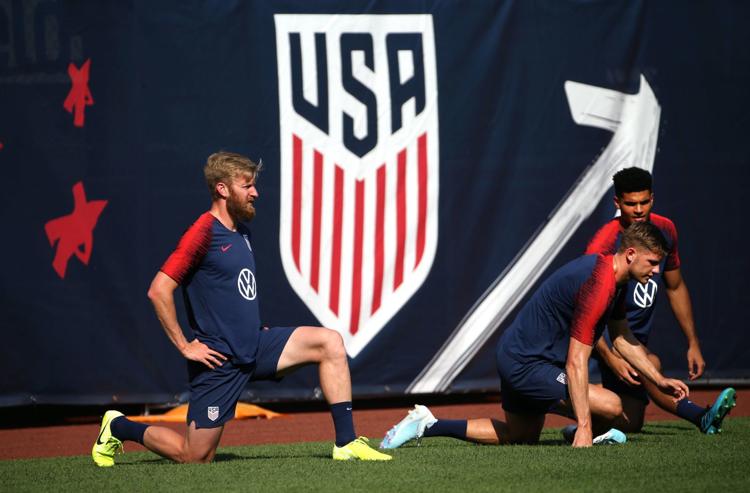 U.S. men's national team practice at Busch Stadium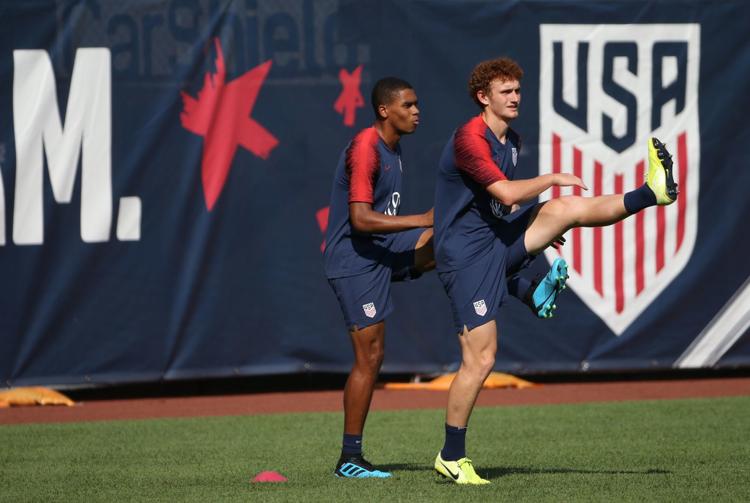 Josh Sargent, United States national soccer team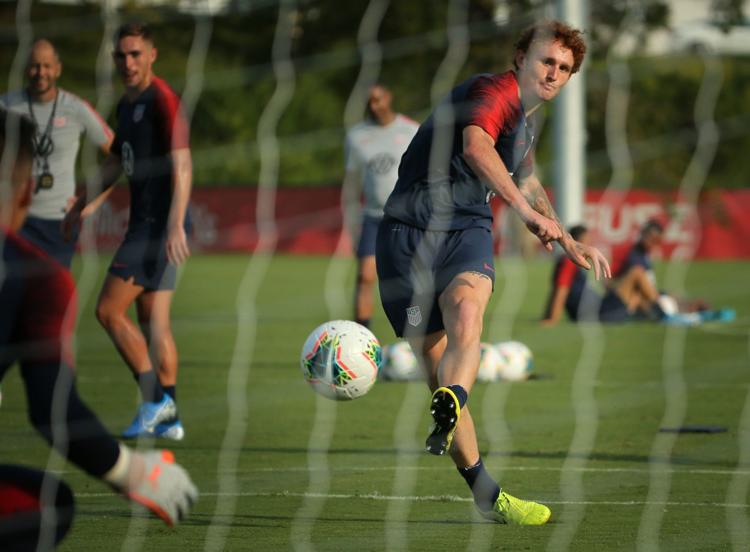 Tim Ream, United States national soccer team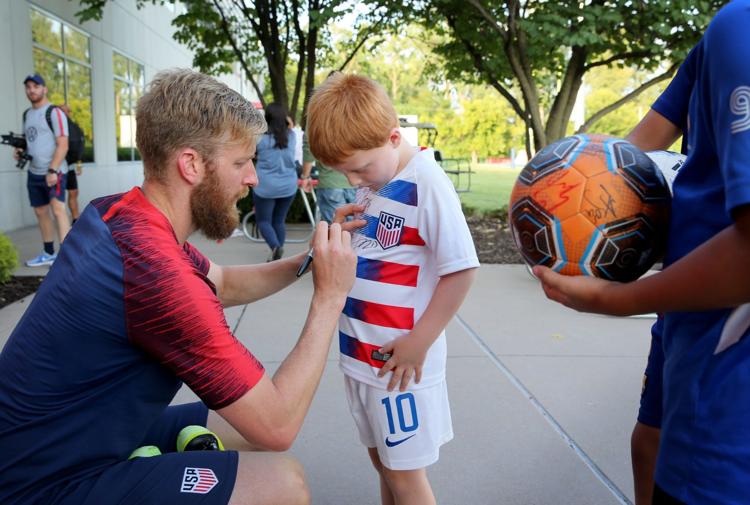 Josh Sargent, United States national soccer team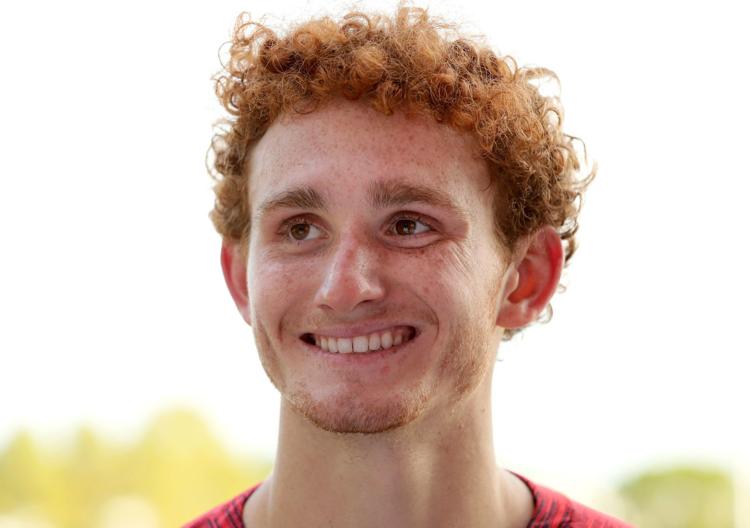 Tim Ream, United States national soccer team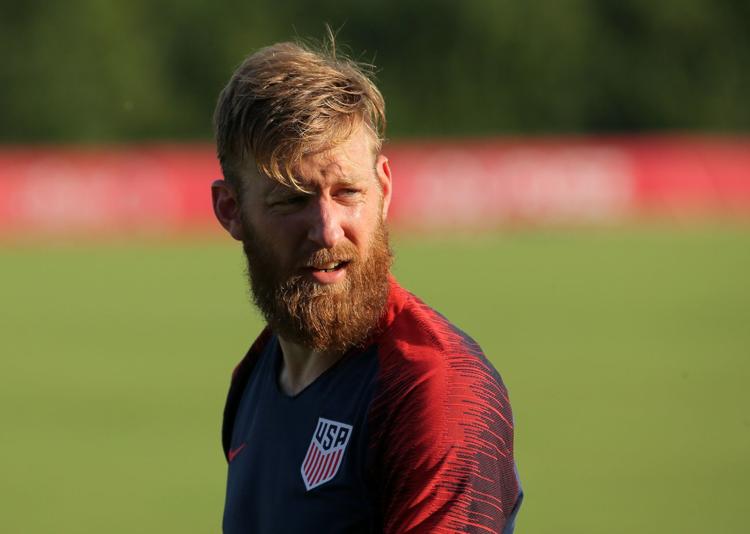 Tim Ream, United States national soccer team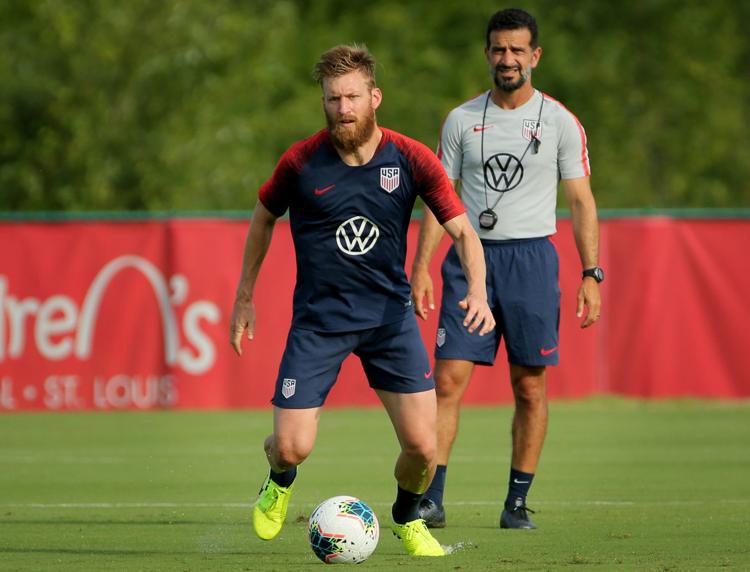 Tim Ream, United States national soccer team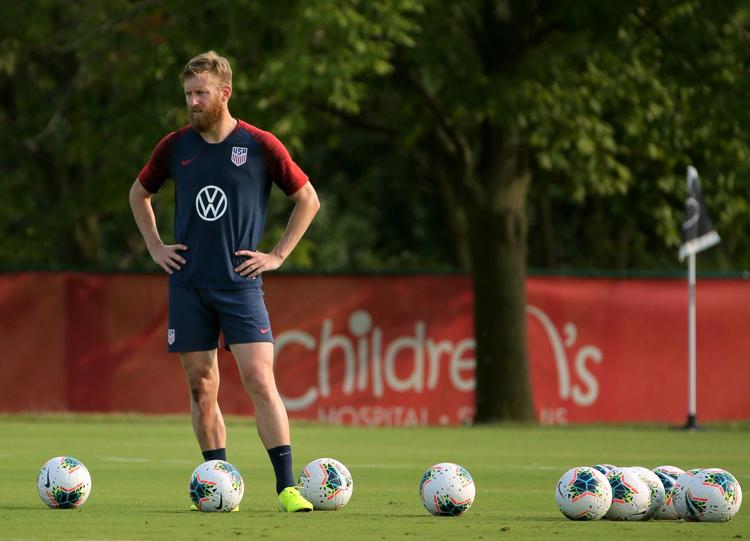 Josh Sargent, United States national soccer team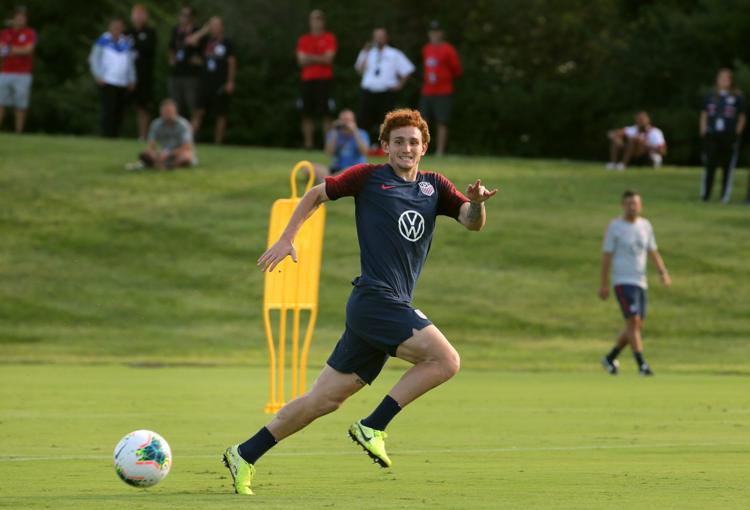 Josh Sargent, United States national soccer team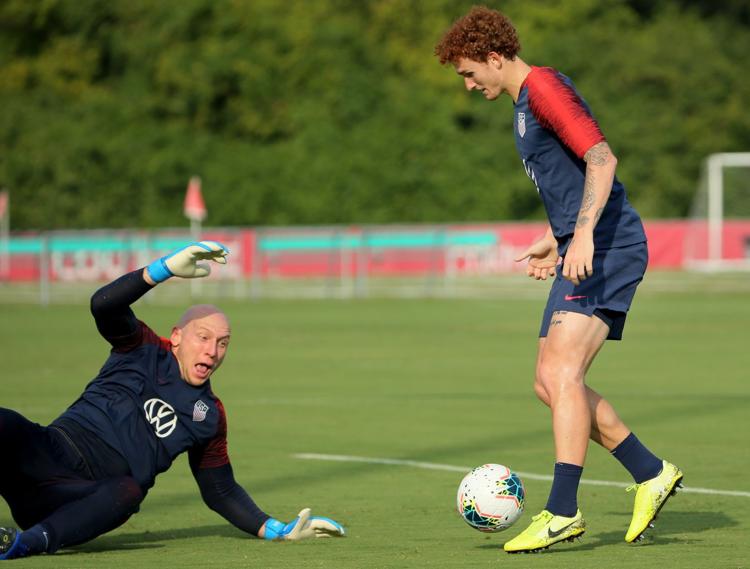 Josh Sargent, United States national soccer team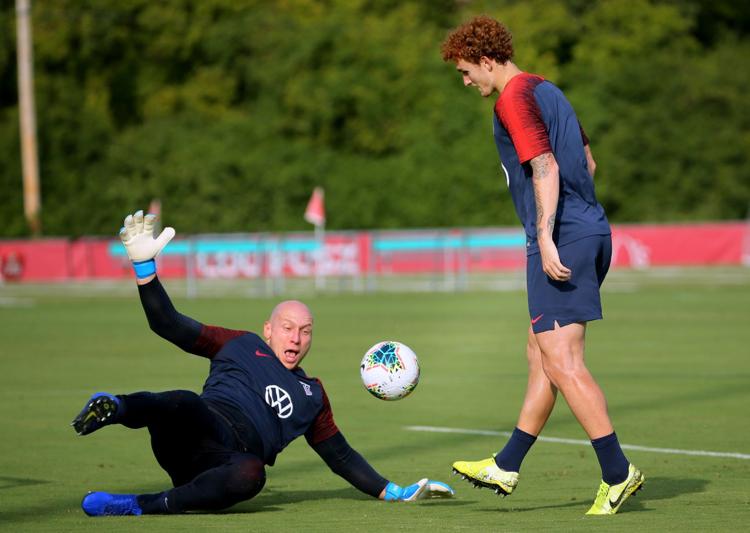 Josh Sargent, United States national soccer team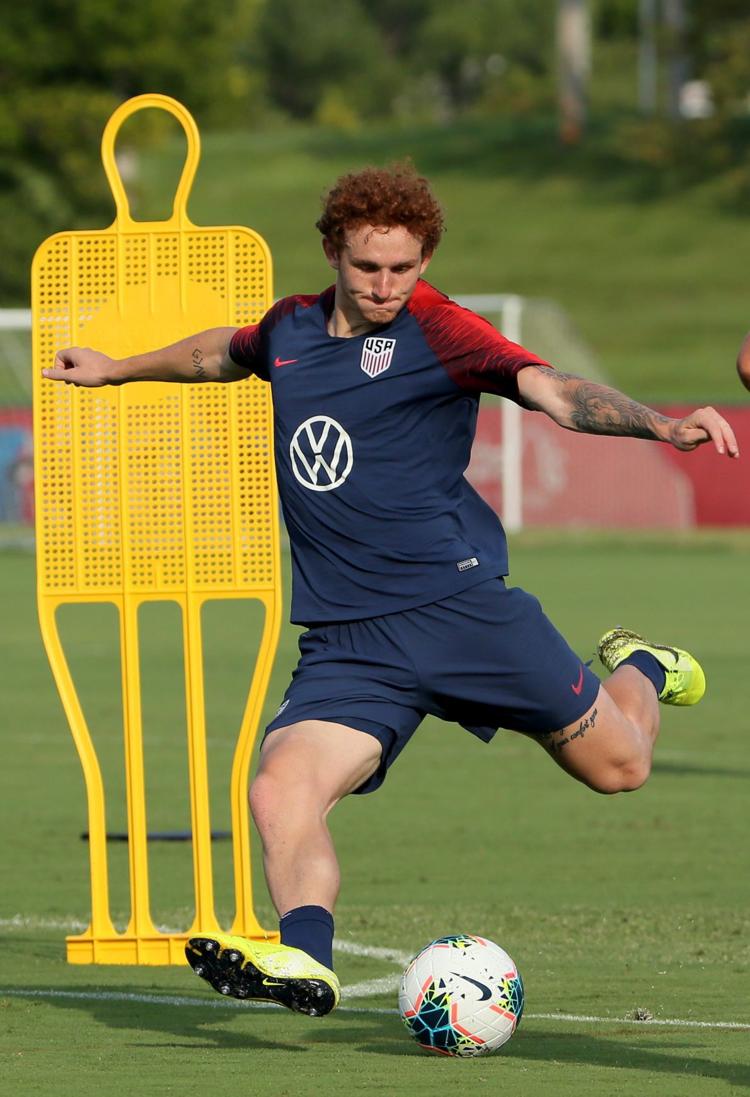 Josh Sargent, United States national soccer team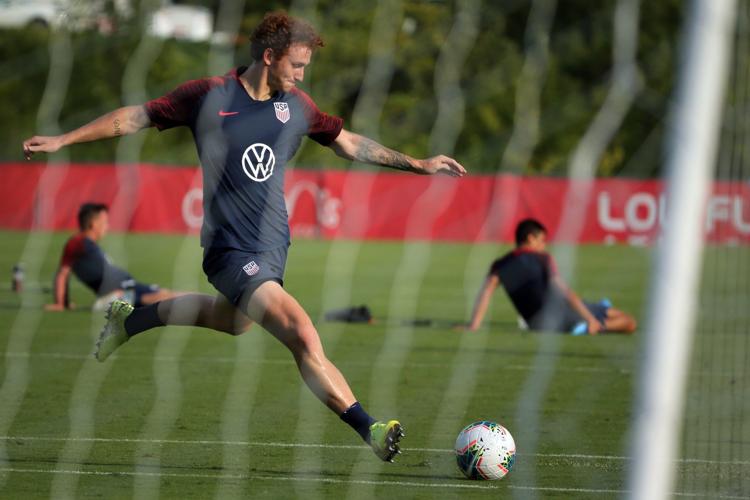 Tim Ream, United States national soccer team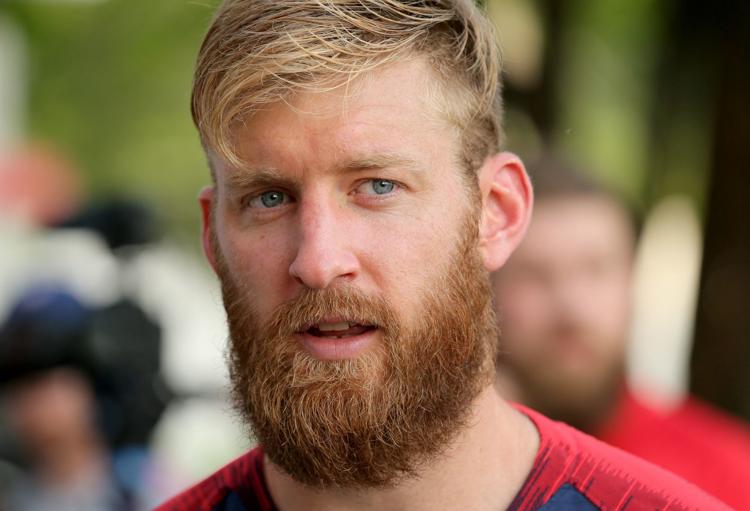 Josh Sargent, United States national soccer team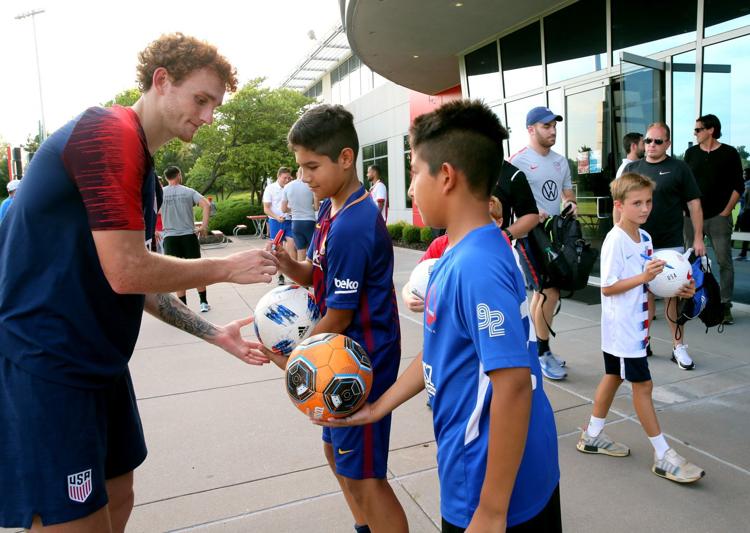 Tim Ream, United States national soccer team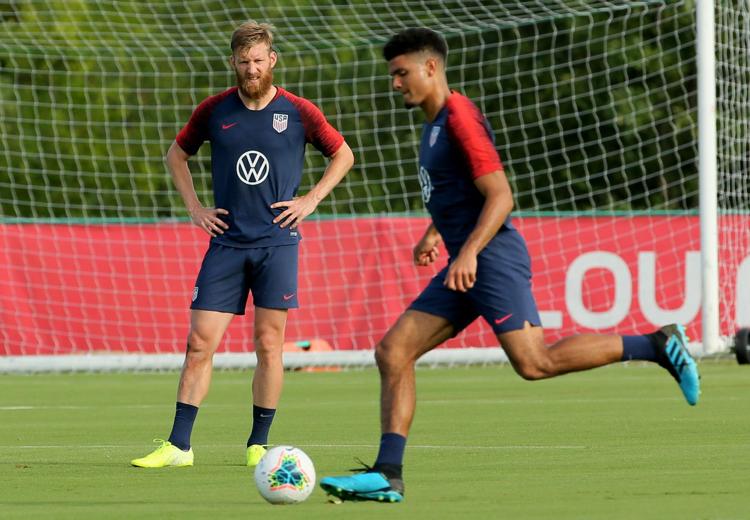 Gregg Berhalter, United States national soccer team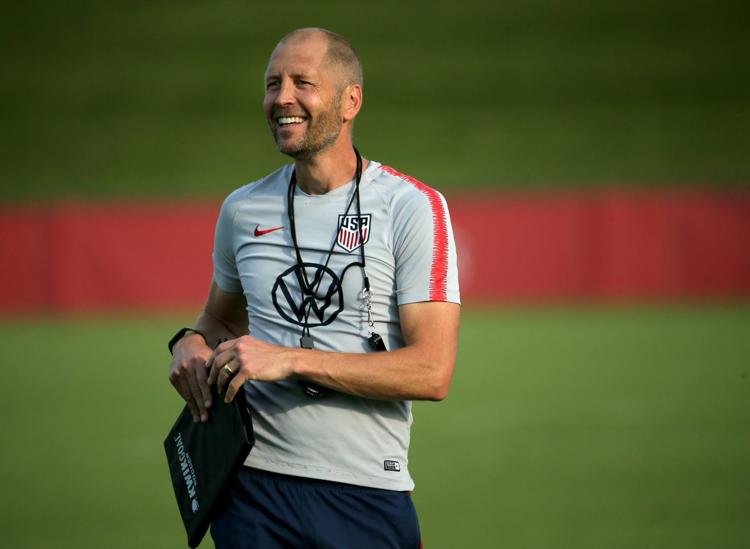 Josh Sargent, United States national soccer team