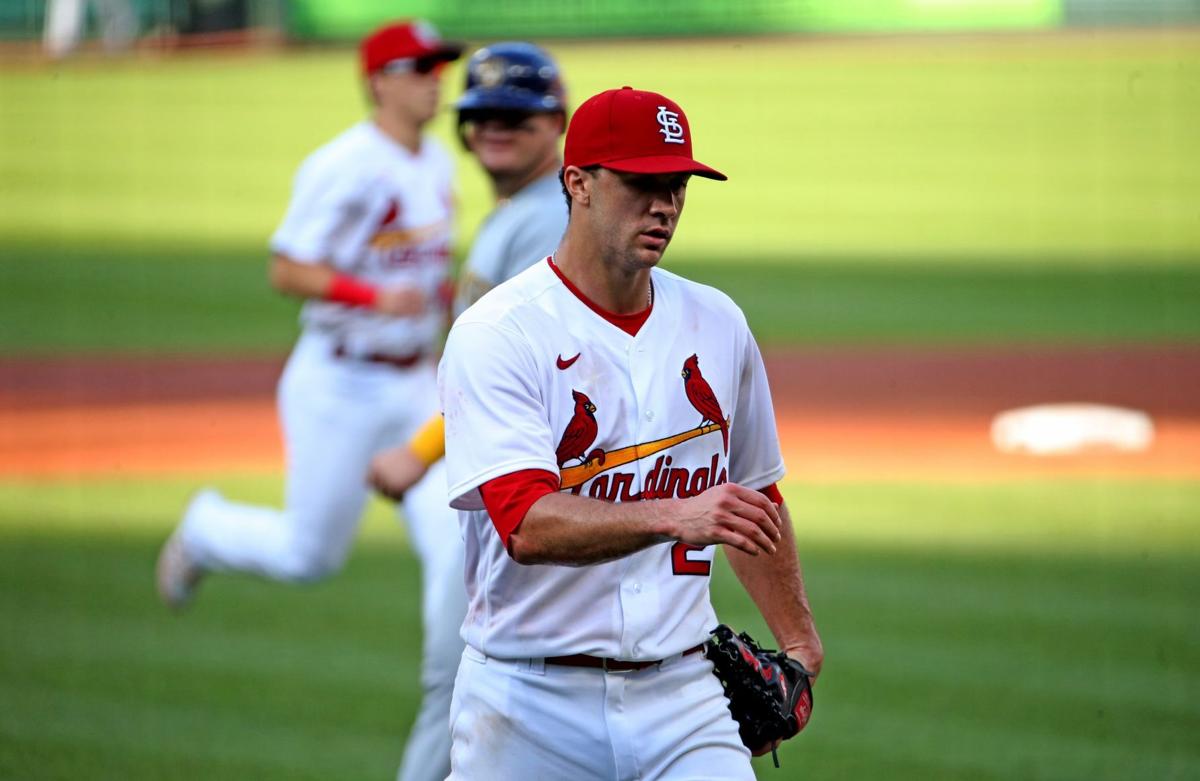 Derrick Goold is on the scene in Jupiter, Fla., and took questions Monday in his weekly chat with Post-Dispatch readers. Here are the highlights from that chat.
Q: Is Jack Flaherty feeling salty after another arbitration go-round? His post-arbitration (social-media posts) seemed that way.
A: Sure. I guess. He won. He has been frustrated by the process in the past and has made a stand against the salaries offered by the Cardinals in each of the previous two springs. Now, the first time he had leverage for a raise, he used it, and he helped skew the market upward for pitchers like him. There are going to be pitchers who reach arbitration next year who benefit from Flaherty's win.
I wouldn't read too much into the use of GIFs. He's deft with them. He makes his point. They're humorous. It's not like he's hid his frustration with the system. He doesn't need to use GIFs to point that out -- he's used his statements in the past. Now he can make a statement with how he pitches in 2021.
Follow-up: How will the Flaherty arbitration decision affect future negotiations with the Cardinals? Do you think hewill look at the concerns the Cardinals had with giving him the extra $900,000 and challenge himself to be a more complete player or just take the money and call it a day?
A: I don't think Flaherty is a "take the money and call it a day" type of competitor. He has a plan. He has talent. And he has a clear sense of how he wants that plan to amplify his talent and become a pitcher worthy of the Cy Young Award conversation. Can he get there? Can he keep his health? This is a year where he needs to take that stride. Last year was a frustrating year for sure -- and at least four times he was game ready, set to go, primed for 100 pitches and had the schedule yanked out from under him.
He had flickers of being Flaherty, but not really a start where it all came together until the last playoff start of the season, and even then the Cardinals went into that series with him available for Game 1 and chose to go to Game 3 -- meaning they could have been swept by the Padres without their opening-day starter throwing a pitch. That ought to provide motivation more than the arbitration hearing. Consider that decision for a moment. And if it comes to future negotiations, $900,000 isn't the kind of sum that is going to linger as an issue if they're talking about $50 million or more in an extension. Or, even more than $20 million for a two-year deal. I wouldn't get caught up in that.
---
Q: Is Tyler O'Neil the de facto starting left fielder heading into opening day barring a complete breakdown in spring training? If he struggles at the beginning of the season how long of a look will he get before they give someone else a shot?
A: He is not. There is significant competition for the outfield spots, and from the Cardinals' perspective I have heard them refer only to Harrison Bader as "our starting center fielder." The other positions are not described that way, though there is a distinct eagerness to clear the way for right field to be the home of Dylan Carlson.
---
Q: What are your biggest concerns for the Cardinals, on the field?
A: Offense. Offense. Offense. Offense. The Cardinals have to show that they can score even an average amount of runs. One of the reasons why the projections are so down on the Cardinals is because they are not expected to score many runs, and that puts a strain on the other facets of their game. They have to have more offense. As John Mozeliak conceded recently, the offense has to provide more or "it's going to be a long year."
---
Q: Is there any high-profile free agent the Cardinals remain in the hunt for?
A: They haven't bowed out from the starting pitcher group. The interest in Jake Odorizzi, as reported by the Post-Dispatch, is "legit," according to a source, but that doesn't mean it's aggressive. Remember how the Cardinals added Kyle Lohse in the middle of spring? If needed, they could be on the lookout to do the same. But they can wait to see if the market bends their way, because they're confident in their depth after signing Adam Wainwright.
---
Q: Can Jordan Hicks do anything this spring to prompt the club to name him the closer by opening day?
A: It might not be all his doing. If others struggle and he does not, then it will be impossible for the Cardinals to avoid the obvious. That said, they're not likely to dub him "closer" in spring training, allowing that instead to develop, and then see how actions and usage allow the closer to emerge. They do expect that role to ultimately be his as the season develops.
---
Q: What's the latest on rules to be in effect for the season: Universal designated hitter? Extra innings runner on second? Seven-inning doubleheaders? 162-game season?
A: Still in play as long as the union and owners have each other's phone numbers. Here's what the current plan is:
No universal DH, as of now. Subject to further discussion, negotiation.
Runner on second in extra innings. That has been agreed on.
Seven-inning doubleheaders. That has been agreed on.
They intend to play a 162-game schedule and start on time.
Any and all are subject to change based on the spread of the virus. The players want assurances that they're going to get paid for a full season whether they can play that full season or not. Owners would like to see things pushed back a month, and they have floated the idea of a 154-game schedule. That could still happen -- if there's an outbreak, if spring is slowed by something, if the nation has to adopt policies to slow the spread of the virus, etc. The virus remains in control.
And the universal DH remains a bargaining chip for both sides to get something they want in addition to it.
---
Q: Is this a make-or-break year for Paul DeJong? If he does not find consistency, would the Cardinals sign one of the big-name free agent shortstops next offseason and move on from DeJong in a package for potentially top-end pitching?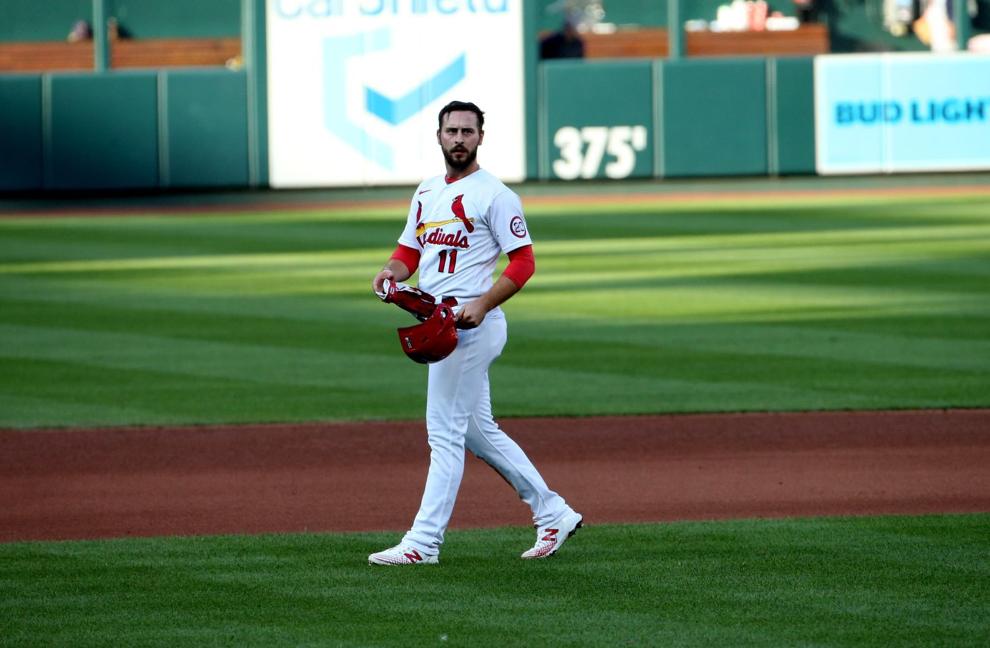 A: That's a lot of what-ifs to pack in. Yes, it's a big year for DeJong to show consistency and establish a strong hold on the shortstop position for seasons to come. He has a head start because he has the job now. He also won't have to carry the cleanup responsibility. So, that's something to watch as well. Consider the events that will take place as you outline them: If DeJong plays well then the Cardinals don't need to go shopping for a shortstop, and he sticks in place. If DeJong does not, then they need to go shopping for a shortstop, but other teams will know how he's played as well, so why exactly would they line up to trade "top-end pitching" for him?
---
Q: Do you think making Alex Reyes a starter is a higher priority now after Randy 'Babe Ruth' Arozarena's showing in the playoffs?
A: Alex Reyes as a starter and Randy Arozarena's performance in the playoffs are unrelated. Reyes was the Cardinals' top prospect for three consecutive years, and not too too long ago he was considered the top pitching prospect in baseball. Of course, there's interest in having the top pitching prospect in all of baseball as a starter. Health has sidetracked him, delayed him, challenged him, and put him in relief in recent years. That, and the fact that he didn't have that much command of his pitches when he did get recent looks at starting. The Cardinals want to give Reyes the chance to start because he has dynamic stuff, and he has a lot of talent at his fingertips. If he has health they would prefer to get 160 innings of that talent as opposed to 60 innings of that talent. I don't see how that relates to Arozarena. Not at all.
---
Q: Does John Nogowski have a fit on the major-league team? Can he be a utility infielder? Would love to see how his on-base ability translates to the majors.
A: He does -- though less so now with Matt Carpenter moving into a backup corner infielder spot. An expanded roster would help Nogowski get into the majors as a backup first baseman but mostly a pinch-hitter with a nose for on-base percentage. A designated hitter in the NL also would open a spot, if a team wants to carry a backup DH. I agree -- it would be interesting to see how his approach translates to the majors. Brett Wallace, the first-round pick the Cardinals ultimately traded for Holliday, carved out a role in the majors briefly with that same kind of knack. Sure, from the left side. But there are parts of Nogowski's production that say he could be at least that, maybe much better.
---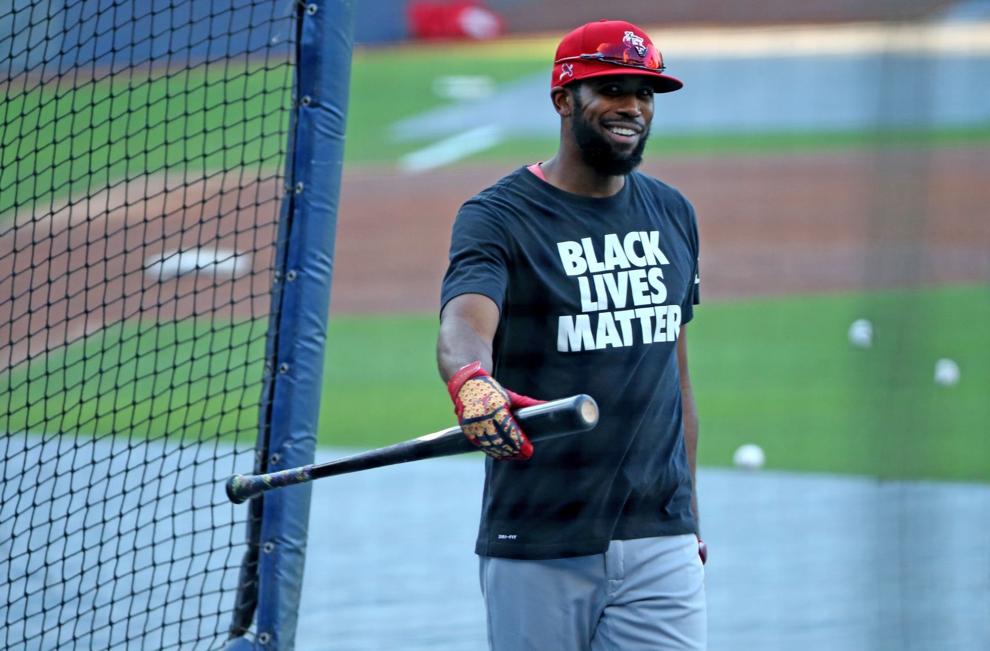 Q: You seem to have known Dexter Fowler well, relatively speaking, having interviewed him on his depression and injury challenges. What can the Cardinals learn from his time with the team? And I am not talking just bad, but also the good things he gave the team and community. I was glad to see the Cardinals give him a soft landing.
A: This is a great question. Dexter Fowler did a lot of things in the community -- not all of which was advertised by him or the club, and some of that was his preference. What I hope the Cardinals and Cardinals fans get from the Fowler experience is this: It never hurts to ask and to listen. There were conversations that Fowler was eager to have, and that he was trying to have with some people -- but because they jumped to a judgment or he didn't exactly feel comfortable being honest or didn't know how to articulate how he was feeling, then the judgment got more airspace than the actual conversation. To borrow from Mark Twain, assumptions were broadcast around the world before the truth put on its shoes.
I saw -- I'm sure we all saw -- reprehensible things sent toward Fowler on social media.
Here's an example of what I'm talking about: I would receive a handful of questions every week about the perception that Fowler didn't care or that he was just going through the motions out in right field. First, I have never confused someone who plays the position smoothly and with ease as someone who didn't play it at full effort. Some people are gifted with elegant athleticism and they glide; some have to churn. Juan Encarnacion glided -- and covered more ground in right field than some of the best churners I've seen. Second, the example people would give me was how Fowler would catch the ball at chest level, so stylishly, right?
Well, instead of assuming why he's doing that, why not ask?
The story is better if you ask: He was a catcher. That was his position. That's how he got comfortable catching like that. That's all.
It never hurts to ask, and since you asked -- why not listen?
I hope that Fowler leaves the Cardinals, the Cardinals fans, the St. Louis media, and the Cardinals clubhouse with their ears more open than when he arrived.