In our weekly chat with readers, we take a look at those who might be gone due to a trade, the expansion draft or an overall team shakeup. Here are some of our top questions.
Q: I am ready for Jake Walman and Nikko Mikkola to play more minutes, and for the Blues to move on from Vince Dunn, whose defense is awful. Will Dunn be traded before the deadline?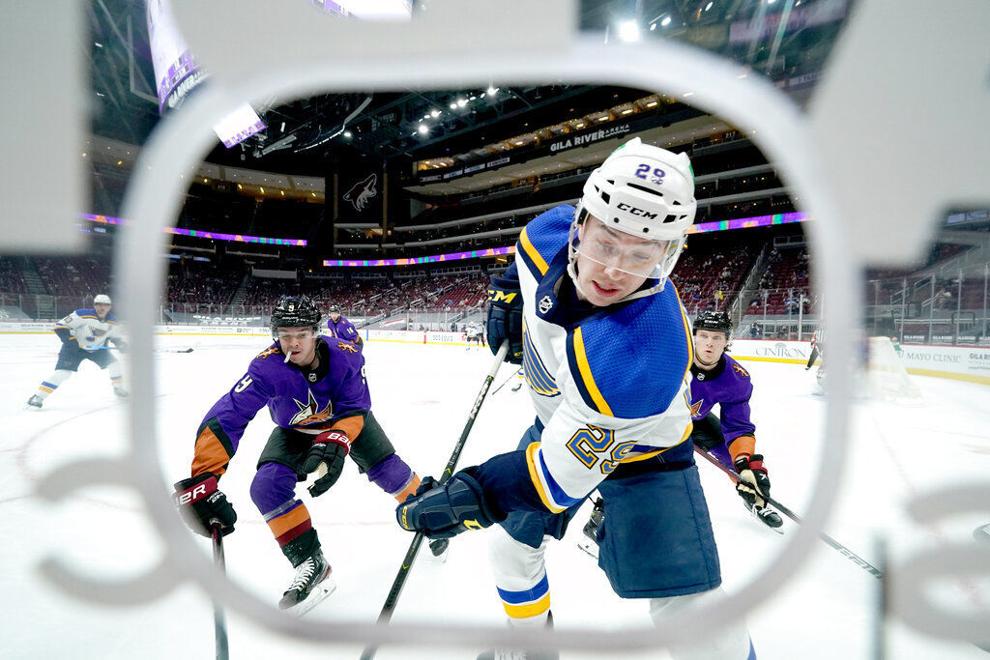 A: Almost anyone on this team could be traded now, but Dunn would be a leading candidate for a lot of reasons: He's young, he'll still be a restricted free agent, so he's cost-protected, and he has an upside. He probably only gets you a second-round pick at best, but right now, the Blues can stand to re-stock the farm system. At first, it looked like they would trade him to get back under the cap. Then it looked like they would keep him because he was the player most likely to go in the expansion draft. Now, it probably matters less to the Blues if they lose Dunn and somebody else.
Q: With Oskar Sundqvist being hurt and needing to go through rehab, how likely is it that Seattle would take a chance on him (in the expansion draft)?
A: This will be one of the gambles the Blues will have to consider. If Vince Dunn is (traded), Sundqvist would be one of the players likely left exposed, unless the Blues took a chance on exposing David Perron and hoping his age would scare Seattle away. But would Sundqvist's injury situation lead the Kraken somewhere else? Still, if he was only going to miss the first month or so of the season, the Kraken would be well-advised to grab him. It's a long-term play.
Q: Have the Blues tuned out Craig Berube? Has Chief lost the ear of the team?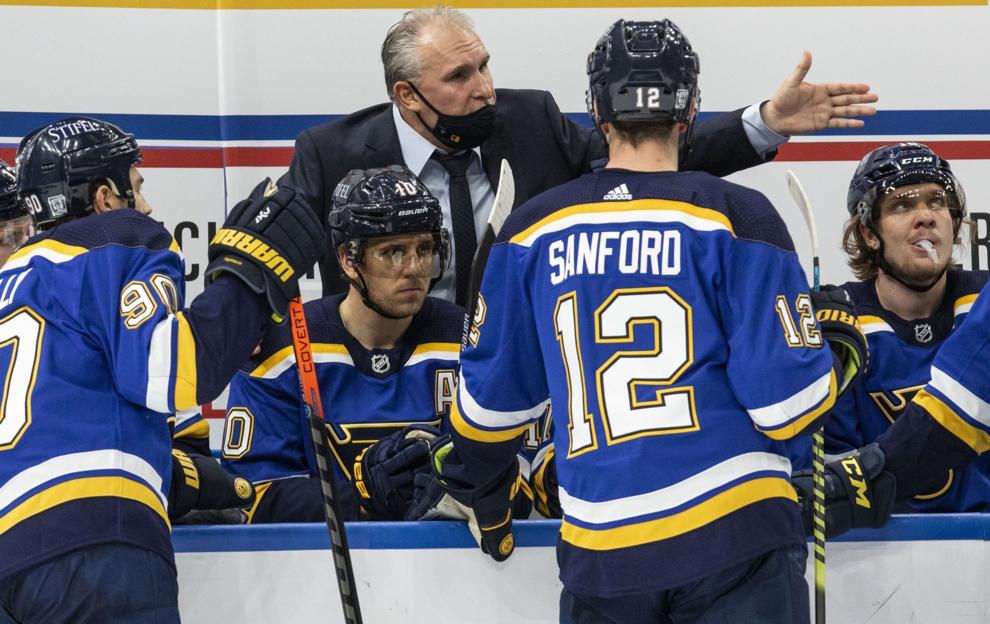 A: I've said this before, but on the concept of tuning a coach out, there's so much turnover in the NHL that it seems hard to do. Has Torey Krug tuned out Berube after four months? Or Justin Faulk? They haven't been here very long. And among the veterans, has Ryan O'Reilly or Brayden Schenn? Maybe you could have one or two guys do it, but it would take a lot to spread throughout the room. Still, Berube's been preaching, and the players haven't been responding.
Q: What kind of moves, if any, could Doug Armstrong make at this trade deadline that would set up the Blues for success next season?
A: I don't think you're going to see a "hockey trade" of player for player right now. Teams that are dumping players are sending them to contenders, and the Blues aren't going to get someone back from an expiring unrestricted free agent. The Blues need to restock the farm system. Other than Klim Kostin, there's not much on the forward front in the system. Maybe if you can get a prospect from a team in one of these deals, that would be good. But it will be tough to get someone that helps right away. If the Blues could get a youngster who's a year away, that would be a good take for them. But for that, there will need to be a team that thinks the missing piece is Hoffman or Dunn or someone like that.
Q: When would be the clear signal to sell at the deadline? I thought it would be last game, but maybe dropping Wednesday's game to Vegas and the first to Minnesota would seal this season's fate?
A: I see no reason for more information. The Blues are looking at having to win 11 to 13 of their final 18 games to make the playoffs. That seems like a haul, and if they do, it's hard to see a playoff run, though I suppose if they closed with a run like that, maybe the optimism would go up.
And even if Arizona falls on its face, San Jose is there, too. All these games are against each other, so catching up is going to be tough.
Q: Does the front office view this season as an aberration caused by so many factors working against the Blues, or does Doug Armstrong view the way this roster is constructed as flawed and in need of an overhaul?
A: I think the window for the Blues with the current cast of characters is closing rapidly. Armstrong could decide that this season was an anomaly, between the injuries keeping them away from full strength and COVID keeping the new faces for fitting into the group. Torey Krug, like Justin Faulk this year, figures to be better in his second season. Vladimir Tarasenko should be closer to 100 percent, though it's still to be seen what fully healthy looks like for him. There could be the feeling that a jolt is needed, and a big name is traded. But if next season doesn't pan out, then the window is closed and the overhaul begins. Right now, this team has a lot of talent and is underperforming.
Q: Are (prospect) Joel Hofer's crazy good numbers an accurate reflection of his skills, or is the competition making him look better than he is? When does he become part of the Blues goaltending equation?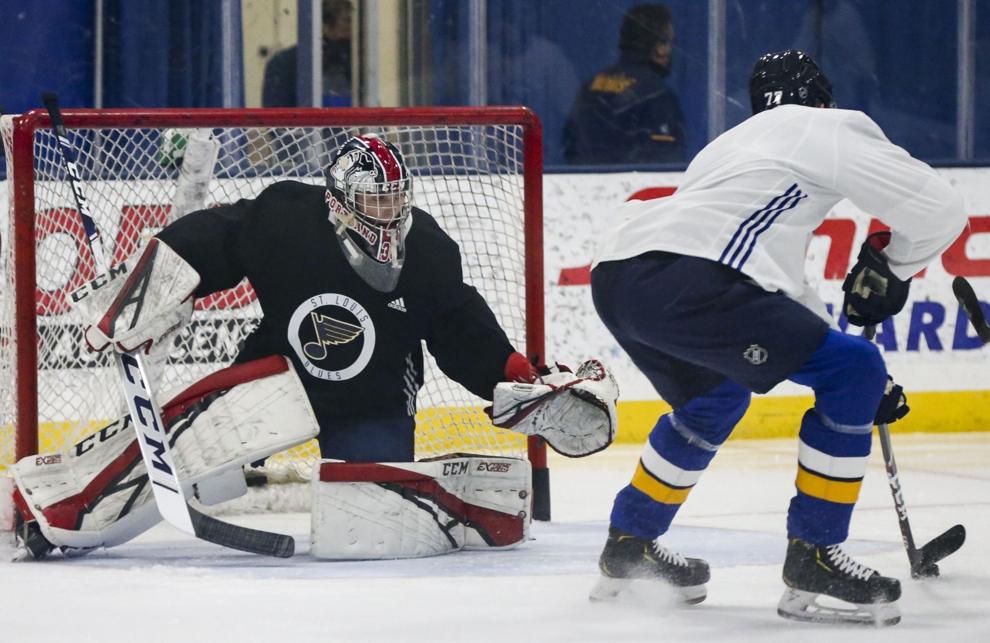 A: The Blues are very high on Hofer and think he can be really good. Goalies peak at different ages, so it's hard to say if he's an early developer. He needs a few more seasons, especially since this season is pretty much a lost one for him. Husso's got another year on his contract. After that, we'll see, but the Blues probably aren't going to rush Hofer.
Q: What are the chances of the Blues resigning Jaden Schwartz in the offseason?
A: Schwartz is the kind of player that coaches value because of how much work they do, even if they're not putting up big numbers. So he's a guy Craig Berube, or any other coach, would want to have around. He's a key component.
A month ago, I'd have said the chances are good. Now, probably not quite as good because it could be a chance for Doug Armstrong to change the look of the team. But Schwartz is one of those guys that is hard to replace because I don't know that the Blues have another guy in the system who can do that type of stuff. Schwartz isn't going to get a big raise from the Blues, so that will be a factor as well. Is there more money to be had elsewhere?
Q: Since the Blues definitely are sellers, who is untouchable? To me, Ryan O'Reilly, Brayden Schenn and Jordan Kyrou on offense, and Justin Faulk, Colton Parayko, and Torey Krug on defense.
A: That's a reasonable list. Robert Thomas could be close. Certainly his hand injuries have complicated his development. He's still only 21 and younger than Kyrou, so there is going to be some growth in his game. He's got the potential to be a top-two center, and that's not something that comes along all too often, so I wouldn't be quick to give up on him. Jordan Binnington is untouchable, though he's also untradeable with that contract. Though he's not on the roster right now, Scott Perunovich might be someone that the team would have no interest in trading.
Q: What happened to Jordan Kyrou? In January, he was looking like Connor McDavid's younger brother, and now he seems lost in the mix like everyone else.
A: Teams started saying "Watch out for No. 25" more, and Kyrou reverted to some of his older habits. It's hard for younger guys to find that consistency. Kyrou did show the upside of how good he can be, but he's got to bring his game to another level to do that every night. And it becomes harder when the other team is looking for you. (Or, as they say in hockey, circled your number on the board.)
Q: Why can't Colton Parayko be more of a physical presence? With his size, if he could be a little more "nasty," he'd really be an elite player. Seems he's more in line to win the Lady Byng award than the Hart or Norris trophy.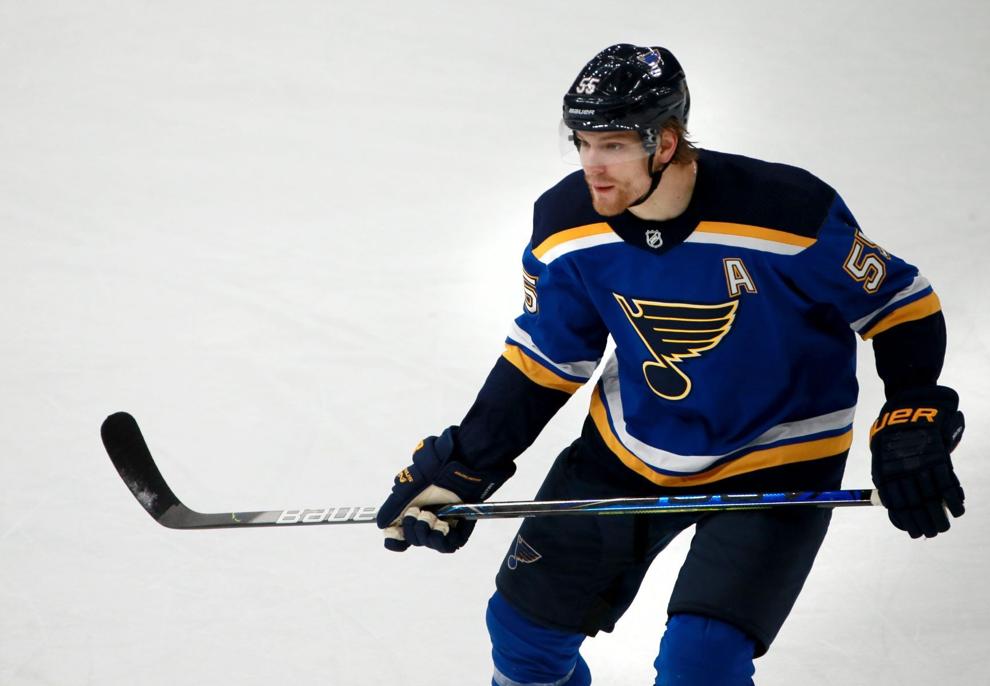 A: For starters, Colton Parayko is a really nice guy. If the Lady Byng went to someone who was exceedingly polite, he would get my vote every year. I can picture him and Ryan O'Reilly standing in a doorway, saying "After you." … "No, after you" for 20 minutes.
Now, this does not prevent Parayko from being a physical presence. He has been a physical presence. He's not going to cheap-shot guys, but he has thrown his body around because, while he's a nice guy, he is a hockey player, and he's a big one, too. This season it's been hard for him to be a physical presence with his back injury, but he can do it. So I wouldn't minimize his physicality. But I think he's always going to do it in moderation.