We touch all the bases in our weekly conversation with Post-Dispatch readers. Here are some of the highlights.
Q: If the Cardinals are still sitting in first place around the trade deadline, what kind of upgrades would signal they are serious about winning another World Series?
A: Impossible to know today with all of the twists and turns the season could take before then, not to mention the injuries.
The Cardinals have a lot of key players on the danger zone that is life after 30 years old for baseball player. Keep that in mind. But, let's give it an honest and way-too-early try.
A locked-in and dealing starting pitcher at the deadline made sense before the season started. Call it the Max Scherzer argument, and I'm a fan of it. The Nationals are doing their part by starting in the basement of the National League East. Scherzer looks good. No surprise there.
Enhancing the left-handed relief might be a need even before then. Andrew Miller was not pitching well before his toe blister and Tyler Webb has struggled. If Zack Thompson or someone else does not emerge as the answer, that could be an important but underrated topic here soon.
If the outfield experiment blows a tire, and it might, one of those spots could be ripe for an upgrade as well.
I agree the Cardinals need to push it at the trade deadline this season. It's been too long since they have, and if they are serious about a) doing right by Yadier Molina and Adam Wainwright and b) impressing Nolan Arenado before he makes up his mind about that first opt out, then they will need to find ways to reinforce the team if it does its part.
Q: Can't the Blues hang tough against Vegas if they toughen up against the Golden Knights? Sometimes you have to punch the bully in the nose.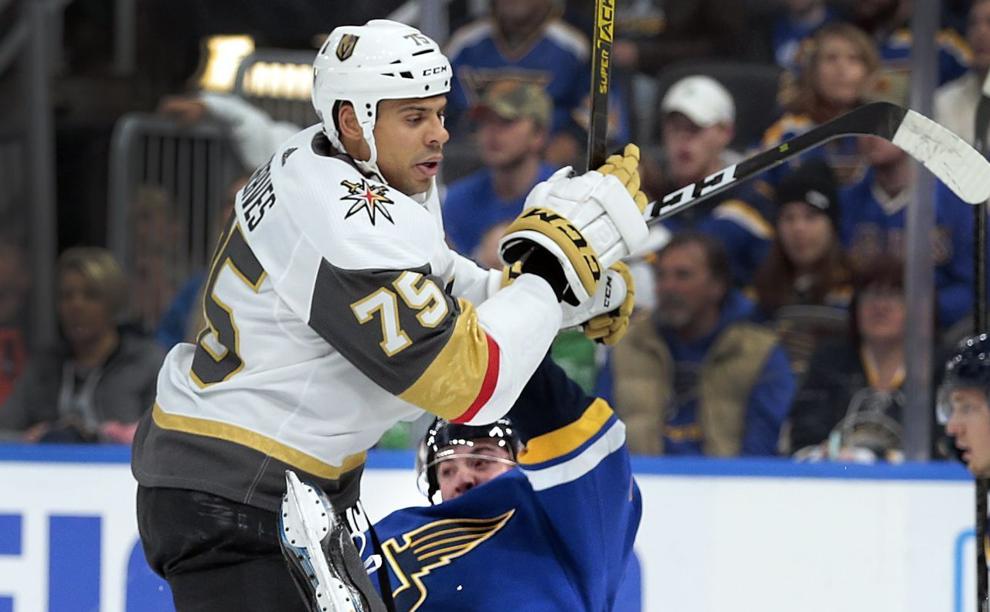 A: Who wants to punch Ryan Reaves in the face?
Vegas is tough because they're tough, but that's not all.
They score. They suck up all of the air in the arena on defense. They can out-Blues the Blues if things turn very physical.
That's why I like the idea of a Colorado matchup better. The Blues have some confidence there from the final two regular-season wins against the Avalanche. A simple goal -- don't fall victim to the Avalanche power play by committing needless penalties – can be adhered to there.
If the game plan against Vegas was simple, the Blues would have beaten them more than they did.
Playoffs are a different story, but I don't like the Blues' chances if Vegas is waiting for them in round one.
Q: Five Albert Pujols questions if you are willing to answer. Ready? Go!
1) Do you see him willing to go to a losing team if he gets every-day chances to play?
2) If there are no good matches do you see him caving in and potentially wanting to come back to STL and pinch hit, and fill in a day a week? Can he fill in a 3rd as well as 1st?
3) Do you see Cardinals president of baseball operations John Mozeliak making that deal?
4. Do you see that scenario even working out? Who would lose out on a spot and chances if so?
5) Do you see the Cards possible bringing him in next year as the DH if that rule arrives as many expect it will
1. Yes. If he gets to chase at-bats and the 700-homer mark, I think he would prioritize his plans to make the most opportunity first -- based on what we have heard from why he and the Angels came to a fork in the road.
2. If he learns there's no team willing to give him the role he wants, and if he wants to keep playing in a scaled down role -- the first one is likely and the second one who knows -- then why wouldn't the Cardinals be first on his list? There's a difference between the Angels making him a bench player and him signing on as a bench player with a new team. The expectation would be set up front. No secrets. Here's the role. Take it or leave it. If he wants that bat-off-the-bench role, and he might not, then there would be no better place for him than St. Louis, where every trip to the plate would be treated with great fanfare. That's if the Cardinals want him for that role. He would not be playing third for the Cards. That was a one-time thing for the Angels this season. Not a realistic option there for a team that values defense and the Cards do.
3. It would be a Bill DeWitt Jr. call. If the chairman wants Pujols to end his career here, and Pujols is OK with the role, then DeWitt will be the one who says yes or no. And I don't have a good read on that. Part of me could see DeWitt liking the idea, but part of me could see him saying, hey, we are OK with how that ended, and we are not going to cloud what could be the final rides for guys who stayed -- Molina, Wainwright, Carpenter -- for a player who did not. That would not be shocking to me if he feels that way.
4. Pujols would take the place of Lane Thomas or the other right-handed hitter on the bench is in that spot. It was John Nogowski and Austin Dean earlier. That's the job. Basically the right-handed version of the role Matt Carpenter is in now. But don't forget the downside of Pujols. If he gets on base, you have to pinch run for him. He's slow. You're basically turning one spot into two if you care about the run he represents scoring.
5. I do not like that idea. I would hope the Cardinals would be interested in improving their lineup with at least a league average DH instead of someone who is being pushed out of the league. Pujols is a first-ballot Hall of Famer and one of the greatest right-handed hitters ever. But what he is right now is a player who is on the cusp of forced retirement.
The average -- not good, not great, just average -- OPS for an American League DH since 2019 is .768.
Pujols since 2019 has an OPS of .707.
Why would you want to guarantee a hitter with that kind of production a spot in your lineup every game?
I think there's an interesting discussion/debate to be had about how the novelty of a Pujols return combined with the attraction to fans and the lack of production the Cardinals are already getting from the right-handed pinch hitters could produce a plus. Potentially. But giving Pujols a place in the lineup every day, when other NL teams will use that opening to add better-than-average performance?
Seems like a good way to get worse.
Q: Where do you see Klim Kostin fitting in for the Blues?
A: Now, or next season? Hard to say what is fair to expect for him now that he's been dropped in from a successful KHL season right before the playoffs. I'd imagine his role will be small if anything. Perhaps we will be pleasantly surprised. I would imagine fans are clamoring for him to take some of Zach Sanford's ice time, and it would be hard to disagree with that. Looking ahead, Mike Hoffman seems likely to move on after this season. I'd like to see what Kostin looks like with fellow young guys Jordan Kyrou and Robert Thomas.
Q: Should Mizzou football fans be worried about Eli Drinkwitz bolting for a better opportunity if he has enough success to get those kinds of offers?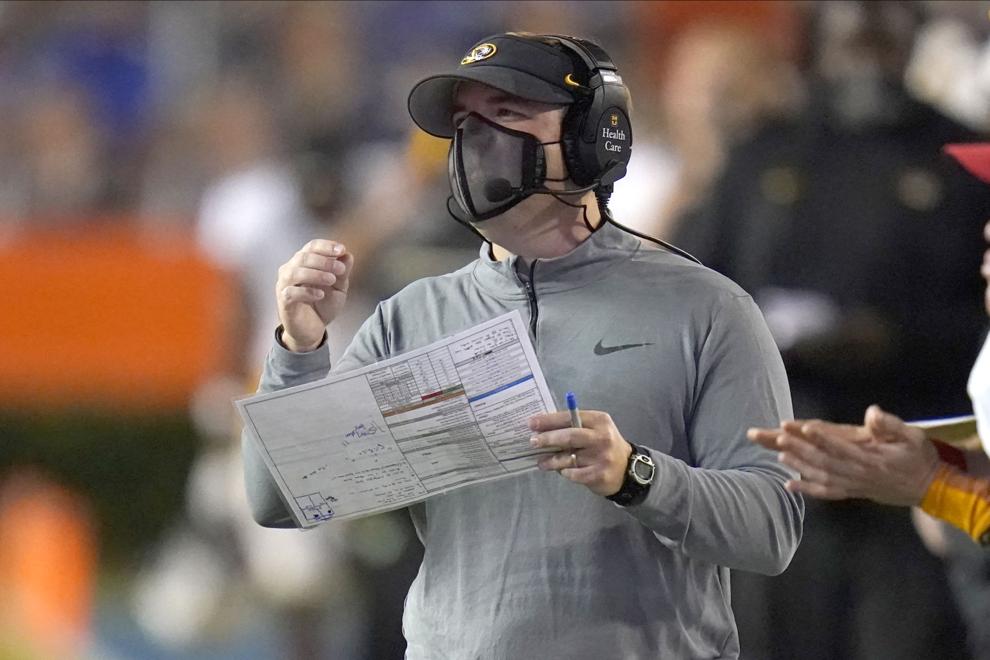 Drinkwitz is a modern day football coach. He will go where the money is the best and where he feels he has the best chance to win big and build his brand. If the school he's at gives him reasons to stay, he will. If the schools coming for him offer more and/or a better chance to win, I think he will go.
If he wins and wants to, he can turn the job he has into a job that is just about as good as any he might be offered – with the exception of a small few.
He's in the best conference in college football with a real chance to the third-best team in his division annually. That's not a bad place to be and Mizzou will step up to keep a coach who gives it reasons to do so. But if he's dying to coach in the NFL, or impresses some of the more powerful programs in the SEC or top Power 5 teams, no, I don't think he would twist himself in knots about leaving CoMo.
Top teams and pro teams coming after your coaches is a sign you're doing something right.
If Drinkwitz leaves via that route one day, it will mean Mizzou had some big seasons with him.
And the job becomes even more appealing to the next guy.
What Drinkwitz should not do is waste his leverage on flirting with jobs he doesn't really want.
That has not played out well for Mizzou coaches in the past.
Q: Is the idea of the Cardinals trading for Trevor Story after trading for Nolan Arenado a pipe dream? DeJong could shift to second, and Edman could go back to the outfield. Crazy?
A: Feels a bit like a pipe dream, yes. DeJong has been very, very good at shortstop for a while now defensively. He's not the cleanup hitter the Cardinals thought he could be but he's still hitting his share of home runs. I'd hit Molina fifth and DeJong sixth, but I don't think the Cardinals are ready to pivot from the DeJong at shortstop plan, and I don't think they are ready to pivot from playing Edman at second base, where he has looked brilliant so far this season. He's good in the outfield, too, but second base looks like a permanent home for him for a while. I'm not sure the Rockies front office -- now that the old GM is gone -- would be interesting in adding insult to injury to fans by trading Story to the same team they traded Arenado to.
Q: Is Cardinal Nation's fixation on Randy Arozarena coming to a close? He's looking . . . human.
A: Randy's batting line is down to .267/.362/.383 in 120 at-bats this season.
He had 141 at-bats in the 2020 regular and postseason combined.
But he's old news, haven't you heard?
The crowd is now fixated on one Jose Adolis Garcia. The former Cardinals outfielder who took that ill-fated tumble while rounding third base is slashing .295/.336/.590 for the Rangers over 105 at-bats.
The Cardinals won't be the only team wondering what-if if that holds up.
The Rangers passed him through waivers in February without a team taking him.
Q: What might a package to get Max Scherzer at the trade deadline look like?
A: Remember the contract. He would be a rental. That would drive down the cost of the future Hall of Famer in a trade, because he would enter free agency after the season. The Cardinals balked in 2019 at the idea of trading for Zack Wheeler because the Mets wanted either Harrison Bader or Tyler O'Neill and prospects. Scherzer is a bigger name than Wheeler, of course, and Bader and O'Neill could be more proven players at this deadline than the last. I would think the Nationals would want younger players as they pivoted for the future, but they could not ask for the moon due to the contract. And there could be an incentive to deal him if they don't want to extend him, because they will get next to nothing if he walks after the season and signs elsewhere as a free agent. The Nationals, as a chatter pointed out have old catchers. Perhaps they could value Andrew Knizner like the Diamondbacks valued Carson Kelly in the Paul Goldschmidt trade?
Q: How much longer will the Cardinals hold on to Matt Carpenter?
A: Carpenter has two pinch-hit home runs. He was one of just three hitters in the majors with more than one entering Tuesday night's game, one that included a big pinch-hit walk by him. Carpenter's settling into his new role fine. He could have some big hits for the Birds in this spot.
Q: Can the Cardinals do something to stop the "woo" at games? It's terrible to listen to on broadcasts.
A: It's just as bad in person. The Cardinals can't get people to wear masks per the mask guidelines. (Not getting into a fight about masks so please don't try.) Point is, how are they supposed to enforce a ban on woos? Toss people who do it? The person can just say it was the person next to them. It would be a mess. We just have to ignore it and hope it goes away. I wish the Blues would stop promoting it at their games. I do think it has gotten worse since then.