Here are the highlights from Tuesday's chat with Post-Dispatch readers.
Q: Has Stan Kroenke gained the upper hand in the relocation lawsuit? It seems like the whole case is going to come down to how the judge views the relocation guidelines.
A: No to the upper hand notion.
If this gets to a jury trial, which is where it's headed in January if this latest attempt by the Rams to get the case tossed does not work and if there is no settlement before the trial, it will come down to how the jury, not a judge, views the relocation guidelines.
That's what the St. Louis side wants the case to be about. How the relocation guidelines misled the task force in an attempt to keep the team.
The Rams instead want the case to be about the lease they had at the Dome, and how their win in the arbitration hearing about the improvements to the Dome that did not happen freed them to relocate, relocation guidelines be damned.
But the judge in the case so far has disagreed with that Rams viewpoint.
I think he will continue to, and I think this goes to trial.
Q: Why were so many of the documents related to the Rams' latest attempt to toss the relocation lawsuit publicly available for a brief time when everything else has been so hush-hush?
A: Great question. Why the documents were available for a short amount of time publicly has not been answered by the people who have the answers. Perhaps it will be explained in the next public hearing. There is a protective order in this case. It means most of the documents are filed under seal. Clearly, these docs were supposed to be, because they were sealed after a short amount of time. Maybe just a mistake. Maybe something more sinister. I don't know, and the Rams' side (shocker) is not returning calls. Hopefully the judge is curious. He can't be ignored if he wants to know. If one argument to throw a case gets out but the other side can't respond in any public fashion, it seems safe to assume that is an advantage for the side that got to make its public argument, right? At some point, though, the STL side is going to list damages in a hearing that will be public. That will be news, and it won't be under seal. It will be interesting to hear what that side hopes to prove, and if some smoking guns emerge, because we haven't been able to hear much about what the STL side found in its discovery due to the protective order.
Q: Albert Pujols is looking pretty good with the Dodgers? Did the Cardinals make a mistake in not signing him?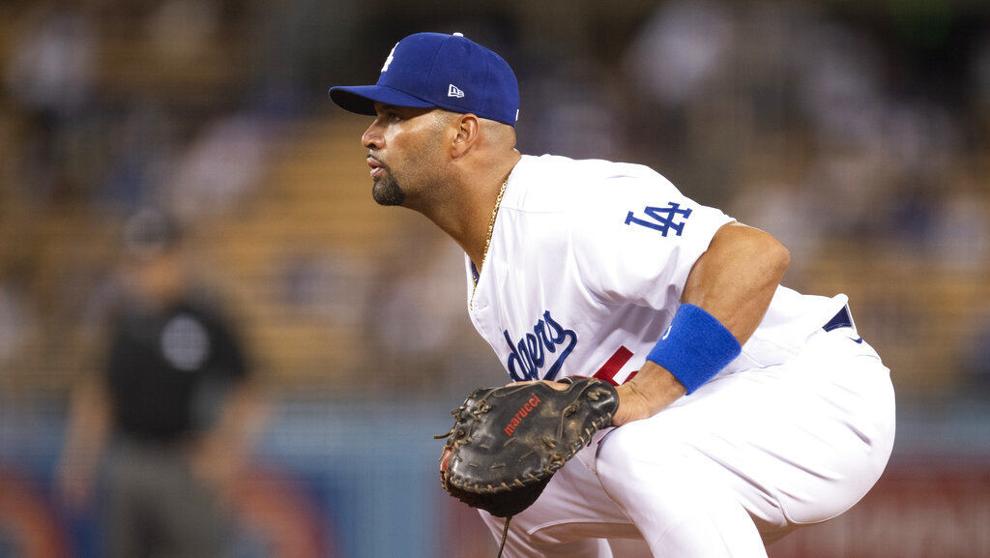 A: He's had 62 at-bats with the Dodgers as of Tuesday. Forty-seven of them have come as a starter at first base. That's a role the Cardinals could not offer Pujols. Unless your argument is that Paul Goldschmidt and his contract should have been benched for Pujols. He's been great with the Dodgers. No debate there. But already I'm getting the sense some who were desperate to see Pujols back in STL no matter what are choosing to ignore the difference in roles available, and why the Dodgers had one that was a better fit for him. That feels like a big thing to overlook. The Dodgers' injuries and the timing of them that made the Pujols move make so much sense for them, and him. Cody Bellinger and Edwin Rios were hurt. Some of their other guys who could handle the position were flexible enough defensively to play elsewhere, too. Made a lot of sense. If Goldschmidt had been on the injured list, and the Cards passed on Pujols, and he was doing this with the Dodgers, fire away. But that wasn't the case. (Cardinals fans who are ticked Pujols is not in STL right now should have been with me on the front line of calling for the DH in the NL this season!)
Q: What's your win total prediction for the Tigers this fall?
A: Anything less than 8-4 in the regular season would be a bit disappointing. Kentucky is the big test. Winner of that second game might be the third-best team in the East -- if crazy Dan Mullen doesn't come unhinged down there in Florida.
Q: Are you frustrated with the TV broadcasts of games this season? Lack of replays. Missed plays. Weird angles. What gives?
A: It's because they are forced to use the universal feed of the game, and because they are coming up with lame excuses to keep from sending their talent on the road for away games. The broadcasters are calling the road games from St. Louis on a screen that makes things really, really hard. There have been a ton of excuses but it's ultimately about saving money, at the expense of the product and the fan experience watching the game. Hopefully it changes soon but I would not bet on it. They are saving big bucks by this approach, and COVID gives them an excuse. It's a bad look when parks are fully open and they are not sending the crew on the road to call the games. And it puts the talent in a bad spot, because its' not their fault. They get crushed for not knowing who's on deck or not being able to show a replay, but they would be there if they could. Bad, bad, bad.
Q: So, do you think Wainwright was cheating in 2019? With the sticky stuff?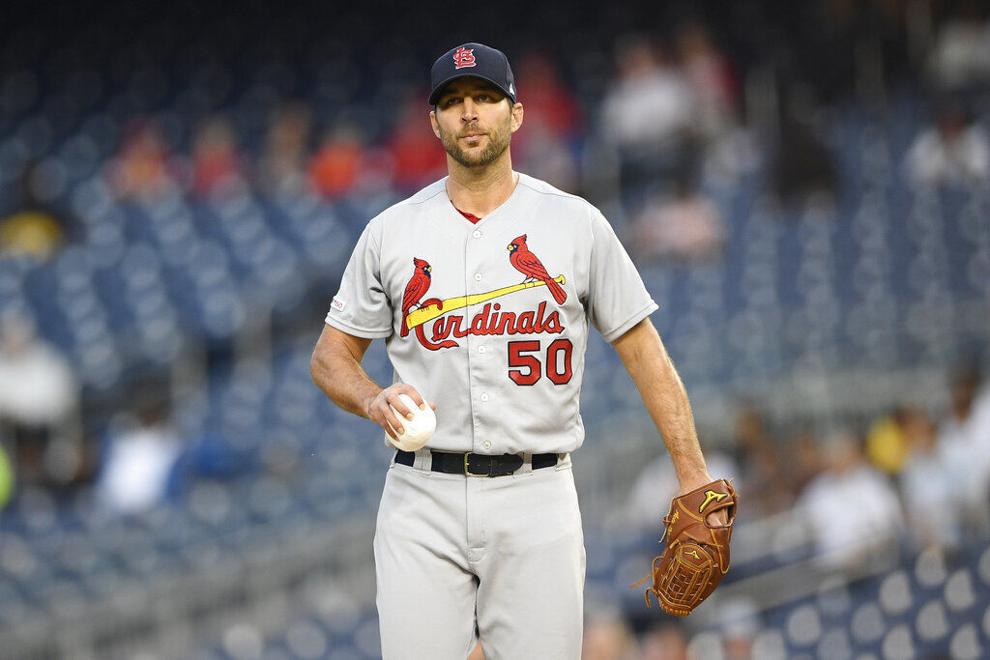 A: No. I know we all have different definitions of cheating in baseball, but I feel like it's a stretch to call what Wainwright did in 2019 cheating. Not when the league showed zero interest in enforcing the rule about putting some stuff on baseballs. Not when baseballs out of the box have been rubbed down with mud for years, which is OK and actually preferred by all. Not when there's a rosin bag behind the mound, and sunscreen on arms, and hitters are holding bats and wearing batting helmets slathered in pine tar. Clearly, the trend went too far. The stuff Wainwright said he experimented with was a step in that direction. The Spider Tack stuff some are using now -- Wainwright said he has not used that -- is really changing the game with insane spin rates. So, it's time to get it figured out once and for all. Baseball has made it clear now that the extra stuff is not acceptable and will be punished. If you are caught moving forward, the cheating label applies. If you were in the gray area before, clean it up. That's how I see it.
Q: What projection model do the Cardinals use to determine if they should improve a team at the trade deadline?
A: The specific models the Cards build to project wins/losses are not publicly shared.
They are the team's in-house version of the ones we discuss, PECOTA and the like.
It's been five years without a significant series of win-now moves at the trade deadline.
You have to go all the way back to 2015, when Jonathon Broxton and Brandon Moss were both added for bullpen insurance and Matt Holliday injury insurance.
Broxton was strong in the bullpen. Moss didn't fall apart until the following year. The Cards went on to win 100 games along with the division.
It's the cost of the additions the team thinks will help -- which is almost always higher at the trade deadline -- compared to the chance the team feels it has (or doesn't) in the playoffs, weighed along with the belief that the following seasons always have to be competitive, too.
The Cardinals have trended away from win-now trade-deadline deals recently because they don't often like the trade-deadline tax that teams pay to trade partners who capitalize on desperation.
This is the year to hold the nose and do it, for lots of reasons.
Q: Do you think Cardinals president of baseball operations John Mozeliak is on the hot seat?
A: The one person Mozeliak truly answers to, chairman Bill DeWitt Jr., is a big supporter.
Mozeliak's current contract runs through 2023.
I don't think there will be an early extension this time around, and it's not impossible to envision Mozeliak eventually switching gears and doing something else for the Cardinals. But first I think he gets a chance to fix this season. And I do think he's feeling pressure to fix this season, because its problems are ones he and his front office did not address when they were relatively easy to see coming.
Starting pitching was a steady question at spring training.
Cardinals insisted they had enough.
Bench depth was another steady question this offseason.
Cards stopped short, and they're getting punished for it.
And then there are the traded away players who are doing a variety of good things elsewhere -- some fairly mentioned and some mentioned due to revisionist history. Talent evaluation and projections are under a microscope, fairly. What should also be under the microscope is the front office's ability to truly improve a team between the start of the season and the end of a trade deadline. It hasn't really happened in five years. Time to change that. Even if it hurts.
Q: Is this Cardinals team too far gone to improve before the trade deadline?
A: I don't think it's too late to help this team. I think that actually gives the front office a pass it should not get. Nolan Arenado has opt-outs looming. Adam Wainwright and Yadier Molina are playing well in what could be their final go-round. The team wanted to see what it had in some guys before adding, and it has a read now. Address the problems and get after it. Do something to improve the team at the deadline for the first time in five years. Make an investment in maximizing the Paul Goldschmidt, Arenado, Molina, Wainwright window before it closes. Improved health will help, but more help is needed. Monday night was a perfect example of how the Cardinals win, and why they are not winning much lately. If they get good starting pitching, they can win. If they don't, the balance is way off and they tend to lose.
Q: I know Blues fans are fired up about GM Doug Armstrong perhaps pulling off a deal for Matthew Tkachuk, and that would be great, but what about a deal for another local in Trent Frederic? He's a big, gritty player with some untapped potential.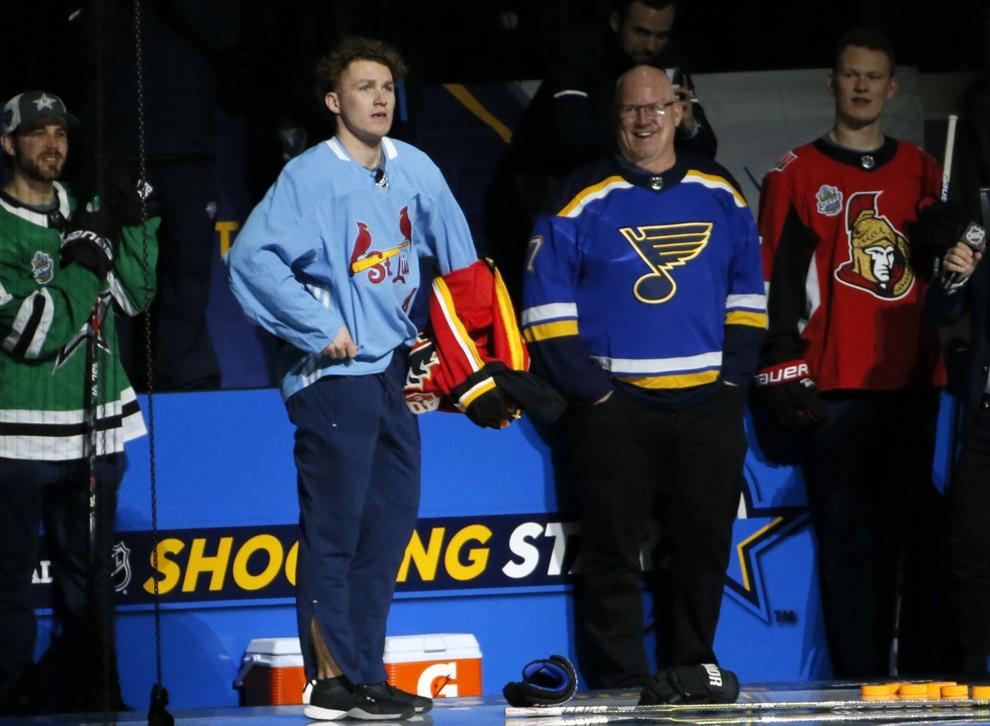 A: He had a disappointing season. Didn't play much as the season got to crunch time and was barely a factor for Boston in the playoffs. That said, I agree with the upside argument. Problem is, I think Boston sees it too. Most in Beantown are assuming Frederic will be protected from the expansion draft, meaning the Bruins like his combination of youth, upside and affordable contract. I think they see him filling a hole moving forward more than a trade chip. If Tkachuk is really trade bait, as some have suggested, Army has to explore it, right? The upside would be too good to not check out. Can you imagine? On top of the hockey side, it would be a sizzling move. Sometimes that should be factored in. Fans would be fired up. He had a cold season last year. Coming to play back home might be just what he needs -- if he's really going to get moved, that is.