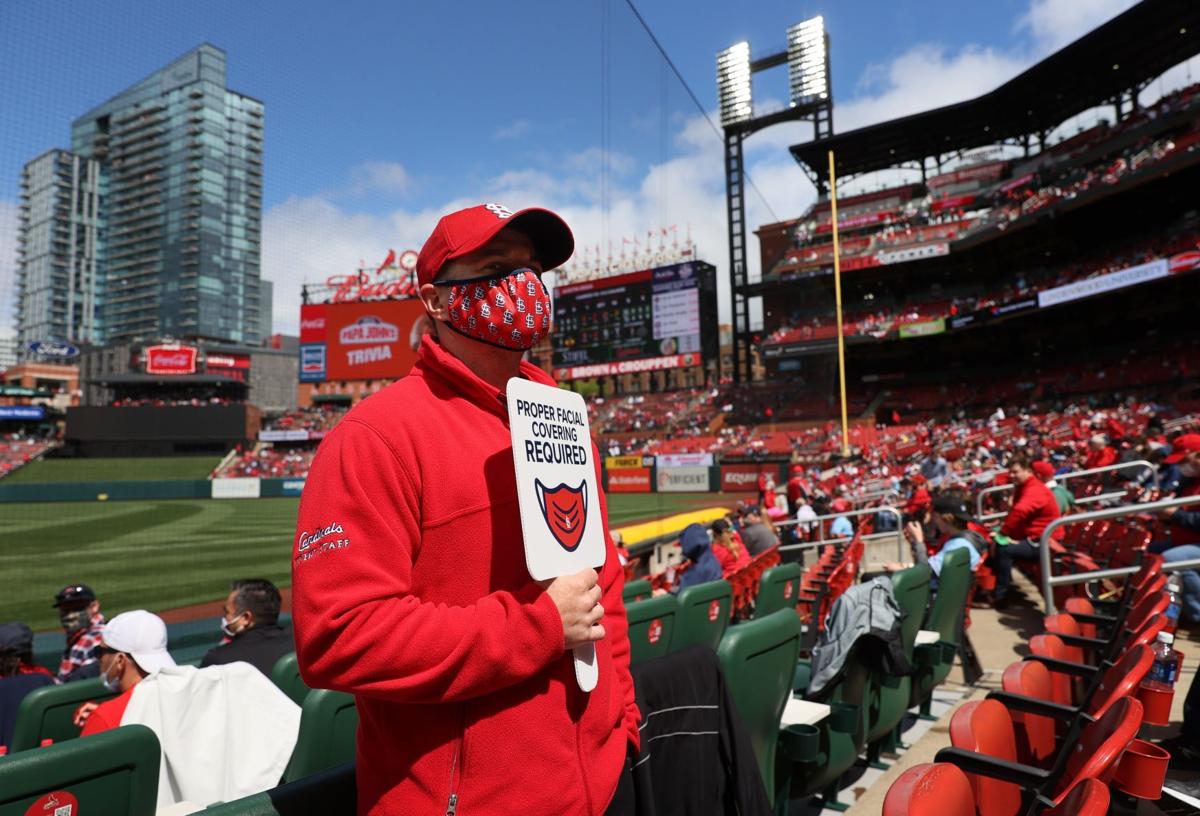 Ballparks and stadiums are opening up. Masks are coming off. Meanwhile the bigger crowds that will be showing up to watch continue to teach us lessons about how to play through the end of this pandemic.
From the shutdown that brought sports to a stop, to the bubbles that defied bursts, here is some of what I have learned from the collision of sports and COVID-19.
I've learned you help your team by getting vaccinated. The 2020 Cardinals nearly were derailed by a COVID outbreak that raced through the club. The 2021 Cardinals, motivated by that mess, became the first MLB team to reach the 85% vaccination threshold that unlocked relaxed protocols and helped produce an uninterrupted season so far.
Some clubs can't get to 85% for all kinds of reasons. The lower their percentage, the higher their chance of an outbreak forcing a season off into the weeds. It's hard to imagine the Cardinals being in first place in the NL Central Division if they had lost multiple players to multiple-game virus-caused pauses.
I've learned there is such a thing as a false sense of security post-vaccination. The first people I heard about testing positive for COVID after being fully vaccinated were members of the New York Yankees. The good news is all but one of the Yankees' nine positive cases (one player, eight staff members) were asymptomatic, and the outbreak seems to have stopped there instead of traveling through the team's entire traveling party. The Yankees can thank their vaccines for that.
"While (vaccines) don't eliminate the possibility of becoming infected, they virtually eliminate the risk of severe disease and death by preparing your immune system to fight the virus so it can respond more quickly and strongly," wrote sports epidemiologist Zach Binney and research scientist Angela Rasmussen in an op-ed for The Washington Post. "Cases that would have been hospitalizations become colds, and symptomatic cases become asymptomatic. Most infections are avoided entirely. The vaccine works like a strong head wind from the outfield, turning homers into doubles and doubles into harmless fly outs."
I've learned common sense combined with optimism seems to be the best game plan when it comes to moving forward.
Southeastern Conference commissioner Greg Sankey, who has been nominated for the Sports Business Journal's Sports executive of the year award and should win it easily, did a great job of displaying both last fall. On a pie chart of the people who saved the 2021 college football season, Sankey's piece of pie is the biggest.
Had he followed the lead of the Big Ten and the Pac-12 conferences, the Tigers and their SEC peers would have not played at all. Instead the Big Ten and the Pac-12 changed plans to follow Sankey's lead. All of that optimism Mizzou's Eli Drinkwitz has since stirred up might not have happened if he had not yet coached his first game. Sankey picked a hopeful but flexible path to attempt to walk. He ignored the critics who shredded him for trying. But he was right.
I've learned rushing to judgement is a good way to wind up being wrong. Cardinals starter Adam Wainwright was criticized by some for not getting vaccinated after he appeared on the team's COVID list this season. There was just one problem. He was vaccinated. He hit the list briefly because he needed to help take care of family members who had encountered the virus.
That's a good reminder to wait and see when it comes to the curious case of David Perron. The Blues began the playoffs without this season's leading scorer. Players were offered vaccines. Did Perron decline? Was he a false positive? Is he the Blues' version of what happened with the Yankees? Did he make a decision that hurt the team? Perron will have to explain eventually. Or awkwardly avoid the elephant in the dressing room.
More than anything, I've learned bustling ballparks and swarming stadiums are what I've so dearly missed while covering sports during COVID times. With common sense and optimism, it's time to get them back.