Here's the highlights of our first postseason chat with Blues fans.
Q: I don't see Vladimir Tarasenko ever being the player we thought he would be, or was. He's always one shoulder check into the boards from going on the injured list. Do you think the Blues will expose him in the expansion draft?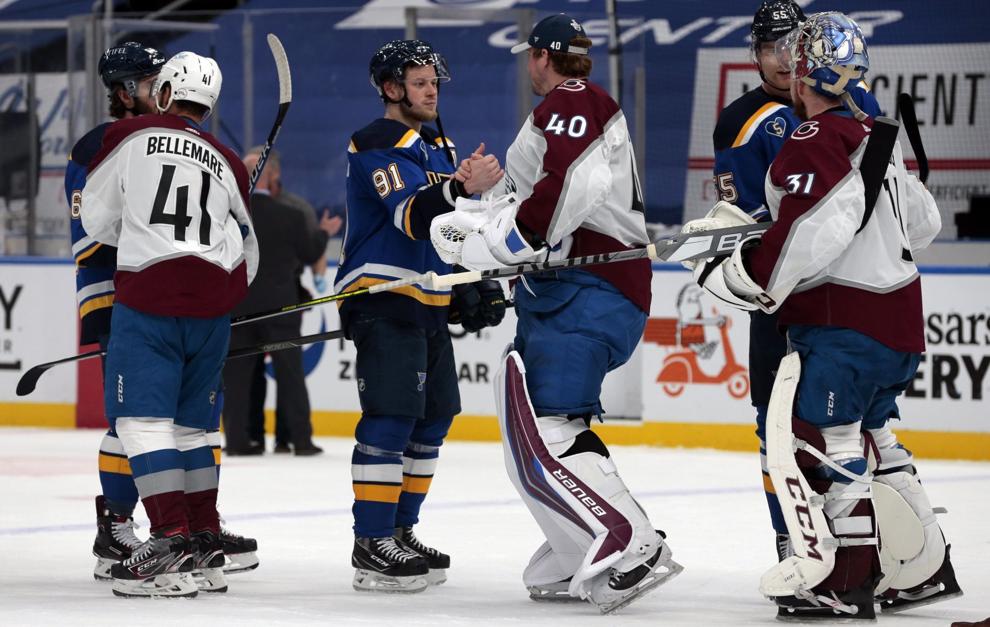 A: That's a tough question to answer in terms of will he ever be the same player. I'm not sure even Doug Armstrong or Craig Berube can answer that definitively. I would think they'd take even a Tarasenko who scores 20-25 goals a season (assuming his 30- to 35-goal seasons are behind him). Players that can score from distance are hard to find in the NHL, and that's why the Blues have to think about this long and hard before they either put Tarasenko on their protected list or leave him exposed. The last thing you'd want to do is expose the guy, have him claimed by Seattle and be a productive player, and you got nothing in return for him.
I certainly could be wrong, but my sense is the Blues protect him. But like a lot of people, I think Tarasenko's best days are behind him. Too many shoulder surgeries.
Q: The Blues had quite a few starters shelved during the playoffs, but even with them I still believe they are behind Vegas and Colorado. Changes are going to have to be made to be able to compete with them. Which players do you think are off-limits this offseason?
A: I agree. Even without the injuries, Colorado and Vegas are better than the Blues, although certainly not to the degree we saw this season. On one hand, Doug Armstrong indicated on today's Zoom that this could potentially be a busy offseason for the team. On the other hand, he didn't think a rebuild was needed. Maybe a retool, but not a rebuild.
In terms of off-limits … I think those players are say Ryan O'Reilly, David Perron, Brayden Schenn, Jordan Kyrou, Jordan Binnington, Colton Parayko, Justin Faulk, and I think Torey Krug as well.
Q: Should the Blues sell low on Jaden Schwartz? His highs are no longer very high, and his lows too low. Nothing contributed again during the playoffs. What's his value moving forward?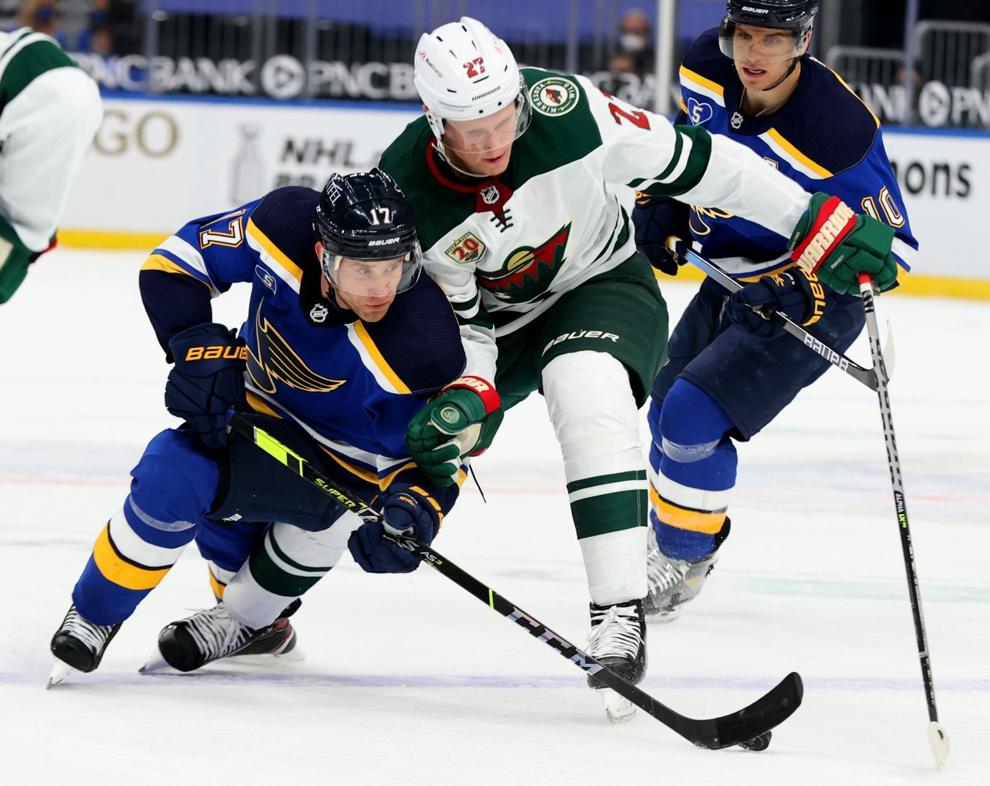 A: Schwartz had 12 goals to lead the team in the playoff goals during the Stanley Cup year. He shared the team lead with 4 playoff goals last year. So he has been one of the team's better postseason players recently, although not this year (there's a long list of players who didn't perform in the playoffs.). Schwartz does have a track record of injuries, although he did play in all 71 games last season. This was a tough year for him, too, with the death of his father before the season started.
Schwartz is a good skater, with good quickness. His style of play -- in terms of effort, puck-hounding, etc. -- fits the team's personality. Still, I would offer him less than the $5.35 million he's now making. How much less, I'm not sure. I've mentioned this before in chats: I don't quite have the sense of what a hockey player is worth like I developed in all my years covering the NFL. But I'm going to say $4.5 to $5 million a year.
Q: Even with the need for the Blues to acquire a big, rangy defenseman, do you think Jake Walman has earned more ice time, with the expectation that Vince Dunn will be drafted by Seattle?
A: Walman certainly has put himself on the radar. But Doug Armstrong today wouldn't go as far as to say that Walman (or Nikko Mikkola) has solidified a top-6 role. While generally complimentary of their development, he put them in the top 7 or 8 category, with a chance to compete for the top 6.
Q: I believe Sammy Blais makes a big jump to a top-6 forward next season. He is a big, adept skater and passer with a hard shot and meaner than a junkyard dog. … Am I into too much wishful thinking? How and where do you see Blais fitting in on next year's team?
A: I would like to see Blais be given an extended run at the start of next season with the Ryan O'Reilly and David Perron line. I think Blais could be a consistent 15-goal scorer, maybe approach 20 every once in a while, if he could just stay healthy for an entire season -- or most of a season. One problem is that he hurls his body at opponents so often and with such force that he's more prone to injury. One thing thing that might help on this front -- other than better luck -- is to get himself in the best shape possible this summer and get stronger.
Q: Torey Krug cannot defend against top-6 forwards. The Bruins certainly have not missed him. I just don't see him any better than Vince Dunn. And he is eating up millions for years. Why protect him?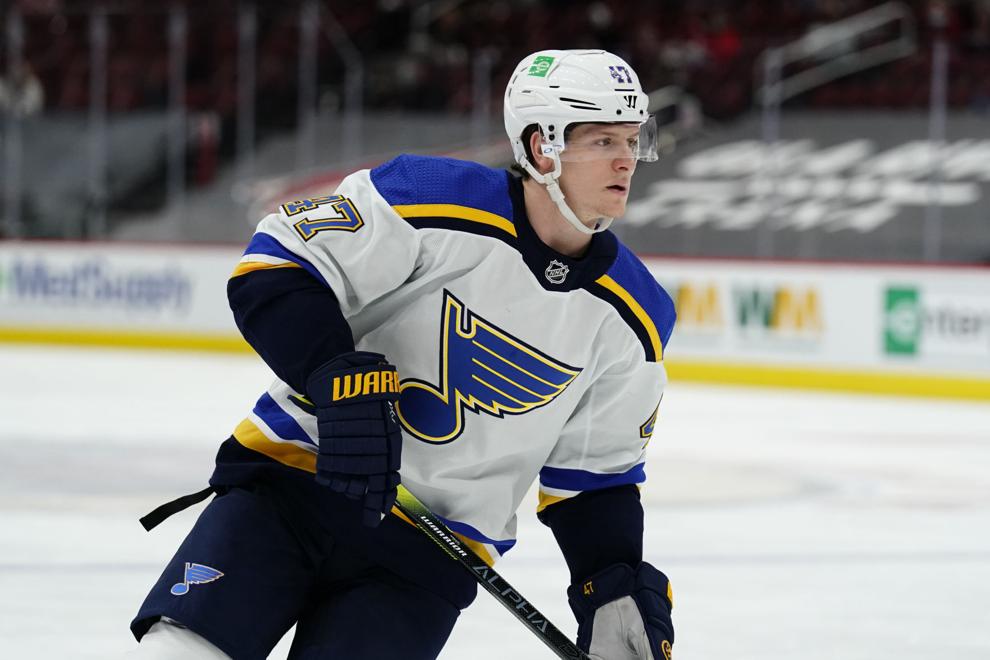 A: There are still some things about Krug's game that puzzle me, but I thought his defense improved as the season went along. I think there were fewer situations down the stretch in which he got out-muscled. He really came on running the power play. I think he's an asset. And like Justin Faulk (in Year 2 with the Blues), I would expect him to be better next season.
Q: The Colorado series exposed the Blues' weakness of lack of scoring and physical play. It's easy to get brutes, but where can they look for offense?
A: The Blues' scoring certainly dried up in the playoffs, but for the season it wasn't that far off the pace from recent seasons. They averaged 2.98 goals per game this year; the Stanley Cup team averaged. ... wait for it … 2.98 goals per game. Last year's team averaged 3.14 goals per game, and that was the highest for the team since 1994-95.
I think the team's defensive woes made the scoring look more deficient than it was. And it seemed like the scoring droughts were sharper than in recent years.
I think shoring up the defense is the bigger issue.
Q: Not placing blame, but do you see a need to shake up the assistant coaches?
A: Interesting you should mention that. On the Zoom call with Doug Armstrong, he mentioned that he thought Mike Van Ryn and the defense needed to figure out something in terms of lessening the net-front presence of opponents. Armstrong said he didn't anticipate any staff changes. But they always say that.
Q: I'm surprised no one asked about Craig Berube sticking with the same forward lineup through four losing games. Kyle Clifford was invisible. I think it was a mistake to not play Klim Kostin and at least try. Agree?
A: Berube was asked about not playing Kostin in the playoffs during (Wednesday's) Zoom call. I would've played him in at least one of the games. I forget if it was Berube or Doug Armstrong, but one of them said Kostin looked a little tired -- he played 67 games in the KHL and then had the long trip to the U.S., etc. Armstrong is very high on him. As for Clifford, I thought he was OK this season, but I expected a little more in terms of physical play.