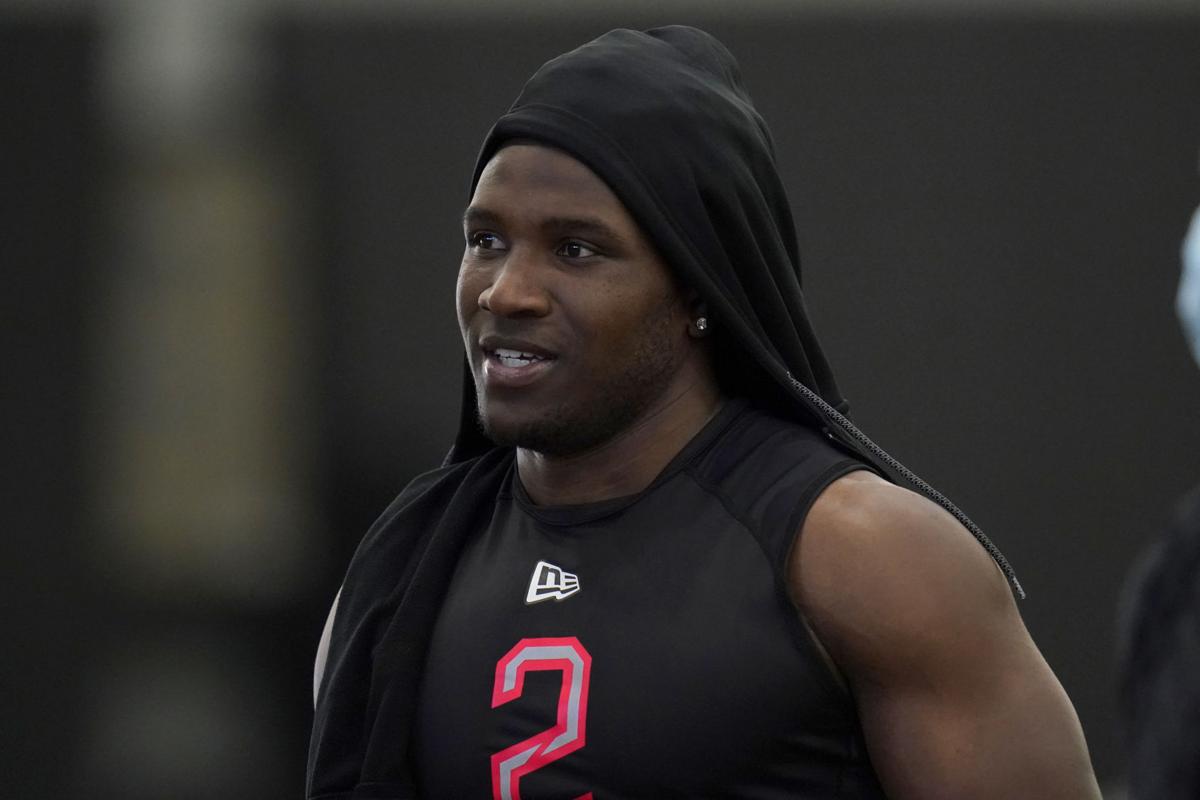 Here are the highlights from our weekly chat with Mizzou fans.
Q: Ohio State receiver Jameson Williams from St. Louis has entered the transfer portal. What's your bet he joins Mookie Cooper at Mizzou?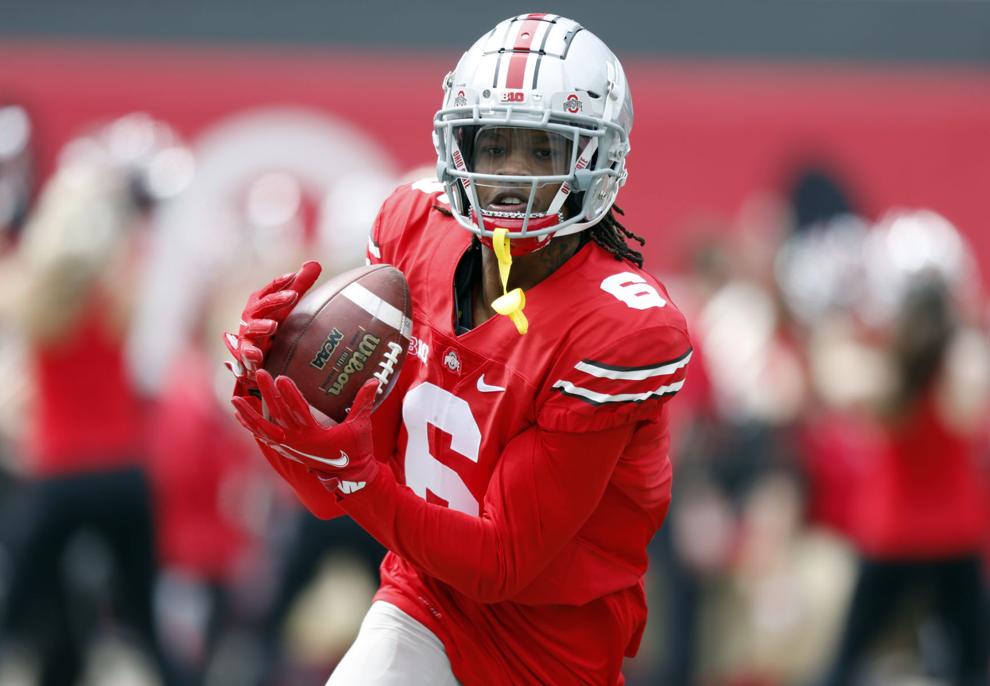 A: There will be mutual interest between Williams and Mizzou from what I'm told. This connection can't hurt Mizzou's chances: Jameson and Tyler Macon grew up together. Their fathers are very close, I'm told. We know that Jameson played with Cooper at Ohio State, and by all accounts Mookie is very happy at Mizzou.
Jameson hasn't doing any interviews yet. He might play this quietly, much like Mookie. I'd expect other major programs to get involved. But Mizzou is the only team that can sell him on the proximity to home and the chance to play with his friends.
For those who don't follow the Buckeyes, Williams was the nation's No. 13 receiver in the class of 2019, one of the top targets in the Midwest. He didn't play much as a freshman in Columbus but became a starter last fall. Justin Fields threw almost all his passes to his other two receivers, Garrett Wilson and Chris Olave. They accounted for 56% of the team's targets and 59% of the receptions. As the No. 3 wideout, Williams caught nine passes for 154 yards and two touchdowns. He's known as a speed guy, maybe not as polished a route-runner or pass-catcher as OSU's other top receivers. But he's clearly talented - and if he's got the goods to start for a playoff team, then there's a place for him on a Mizzou roster short on established playmakers. I'd stay tuned.
Q: It seems that Nick Bolton's stock has fallen a bit among the draft pundits over the last few months. Maybe a late second rounder vs. a late first rounder early on. Do you think it could be that other prospects stock has risen or that something has put a bit more caution in the minds of those "experts"?
A: It seems like the consensus is that Bolton will be a second-round pick on Friday. I wouldn't say he's slipped per se — because the people who spend every breathing moment on the draft always had him as a fringe first/second rounder. From what I've gathered there are a few factors to explain why he probably won't be drafted in the first round.
1. There's not a huge market for inside linebackers. It's not a primary position need for many teams. Also, teams typically only play two inside linebackers at a time because they're either in a 3-4 base system or they primarily play a nickel package with only two backers on the field. That impacts the demand for inside linebackers like Bolton.
2. There are some really good inside linebackers in this class. Penn State's Micah Parsons is widely considered the best of the bunch and should be a top 15 pick, maybe top 10. (Look out for Denver if the Broncos are content with their new QB room.) Tulsa's Zaven Collins is coming off an incredible year. Notre Dame's Jeremiah Owusu-Koramoah should be a first-rounder. Jamin Davis from Kentucky could slip into the first round.
3. Teams pay their scouts to pick nits, and if you're going to pick a nit with Bolton it's his height. He's 5-11. Not too short to play in the NFL but if you're looking for reasons to not draft him high, that's probably your reason.
Q: Dave, your mission should you choose to accept it, is thus: come up with the "All-Time NATIVE Missourian Missouri Tigers Football Team" (aka The All-Time Sealed Borders Team?) at every position since your days covering the program going back to the mid-90s.
A: I'll attempt to do this off the top of my head. I sort of set the template last spring with my countdown list of the 30 best Mizzou athletes from my time on the beat. This list includes players from just across the state border in Illinois and Kansas. Here's a depth chart:
QB: Corby Jones/Drew Lock/Blaine Gabbert
RB: Devin West/Brock Olivo/Zack Abron/Ernest Blackwell
WR: Justin Gage/Jeremy Maclin/Will Franklin/Tommy Saunders/Marcus Lucas/TJ Moe
TE: Chase Coffman/Martin Rucker
OT: Justin Britt/Todd Neimeyer/Rob Droege/Colin Brown
C: Rob Riti/Evan Boehm/Tim Barnes
OG: Craig Heimburger/Mike Morris/Austin Wuebbels/Tre'Vour Wallace Simms
DE: Justin Smith/Shane Ray/Markus Golden/Aldon Smith
DT: Sheldon Richardson/CJ Mosley/Atiyyah Ellison/Jeff Marriott
LB: Andrew Gachkar/Andrew Wilson/Brock Christopher/Michael Scherer/Sean Doyle/Luke Lambert
S: William Moore/Harold Piersey
CB: EJ Gaines/Aarion Penton/Darnell Terrell
I ran out of options at safety and cornerback. The toughest players to leave off was probably Kony Ealy.
Q: Do you think Denver takes a quarterback with the 9th pick today in the draft if one is available? I don't think the Broncos new GM is sold on Lock.
A: Yes, I wouldn't be shocked if the Broncos take Trey Lance if he's available - or Justin Fields. I don't think the current Denver regime views Bridgewater or Lock as the long-term answer at quarterback. Now, maybe one of them can become that guy if they play well in 2021, but if I'm GM George Paton I think long and hard about adding a young QB who can become that franchise guy. I follow the Broncos pretty closely. They're built to make the playoffs at just about every position except the most important one: quarterback. Lock has shown promising signs but it seems like it's always one step forward, two back with him. Denver Post columnist Mark Kiszla put it best recently: Denver likes Drew, but you have to love your quarterback if you're going to be a playoff team and Super Bowl contender. Wouldn't surprise me at all if he's traded and Denver goes with Bridgewater for 2021 with a rookie on board as the eventual answer. That might be the best-case scenario for Lock. A fresh start.
Q: Do you know anything of the situation that just happened with Jaddarius Perkins? He seemed to have an inside track to be one of our starting CBs next year. Who will take those positions now? I'm not sure if I'm another team I want to take on a player who quit on a team so quickly and isn't willing to work for a starting spot. Just surprising to me.
A: I have reached out to Perkins to see if he wants to comment on his decision but I'm not expecting to hear back. Players who enter the portal rarely, if ever, talk to media that cover the team they're leaving - at least in my experience here lately.
Perkins has since tweeted an offer from Georgia. He'll be in demand.
As for Mizzou, Ennis Rakestraw is one starter next year. That's a given. Ish Burdine is in position to start at the other spot. JC Carlies could have been a contender, but the staff really likes him at free safety. Converted receiver Kris Abrams-Draine will have a shot. Don't forget Jarvis Ware, who has played a lot of snaps and started, though he's coming off a knee injury. I don't know if Chris Mills is a serious option, but I thought he held up pretty well at Mississippi State for a few series last year. Three freshmen could be in the mix: Reeves, Jackson and Sistrunk.
Q: Cuonzo has stated that he would be OK with leaving a scholarship open this season. If that is the case, who do you feel is the starting five for the men's team this fall?
A: Boogie Coleman at point guard, Amari Davis at the two guard, Javon Pickett on the wing, Kobe Brown at the four and Jordan Wilmore at the five. Martin has two open scholarships right now and he'd like to find an inside player, someone who can play the four and the five. Brown could also play the five in a smaller lineup
Q: Dave, have you noticed if any of the Ehre Earlywine worshippers who vowed to never come back to Mizzou softball after Earlywine left the program have changed their mind or not with the renewed success under the new coach? I wonder how the effect of all of that was attendance-wise, although it's probably hard to tell with Covid19 being a factor. Regardless, I hope the hard-headed types — and goodness, among Mizzou fans there are many of them — have eased on their Earlywine-or-bust stances of the program or will soon enough in time. Speaking of Earlywine, yes I know that reporters such as yourself admired the man for his brashness and good quotes, but personally, I thought he was an embarrassment at times, especially that whole fiasco with the Missouri State coach.
A: Mizzou softball is in a very good place right now under Larissa Anderson. I don't know if fans have jumped back on the bandwagon because, as you mentioned, there's a COVID attendance capacity for home games this year. I suspect the stadium would be full this weekend for the Florida series if not for COVID rules.
This much I know: The Mizzou softball story I wrote last week generated more traffic on our web site than just about any non-breaking news story I've written on a non-revenue team in a while. And there was nothing special about the story. I think fans are just interested in this team. It's a popular sport at Mizzou and has been for more than a decade, which is a tribute to Earleywine and the players he recruited to Mizzou. Softball routinely outdraws baseball at MU.
Yes, I liked covering Ehren because he kept things interesting. But at the same time it was easy to recognize the headaches the program created for people when he was in charge. His way of doing things didn't sit well with everyone, which became obvious when he was investigated by one AD and eventually fired by another.
All that being said, the program is in great shape right now. Strong culture, strong leadership. Lots of talent.