It's not just a new name, but a whole new approach for what was known as Fairmount Park for nearly a century.
The horse racing track in Collinsville has had many ups, and in more recent years its share of downs, and begins season No. 96 on Tuesday with things looking up.
It now has a sportsbook, the third in the area since legal sports bets began being taken in Illinois last year. And it will have fans back on the premises after the thoroughbreds ran in front of empty stands for almost all of last season.
And the big elixir that former Fairmount general manager Brian Zander sought for nearly a decade — casino gambling — finally is in the planning stages with the goal to have a new building constructed and open on the compound by late next year.
The track's ownership group that is fronted by well-known St. Louis business executive William Stiritz, who has held high-level positions with Post Holdings, Ralston Purina and Energizer, among other companies, partnered with sports-betting powerhouse FanDuel in November to help re-energize and upgrade the aging facility. The first prominent development is the addition of a sportsbook, which opened last month and while not large is the snazziest of the three that have sprung up in the market.
"It has brought in a younger crowd," said Melissa Helton, who succeeded Zander as the track's general manager last year. "That was our goal."
She hopes that carries over to horse racing, which typically draws an older clientele.
Zander isn't the only tie to the track's history that is gone. Even the name has changed. The facility has been rebranded as FanDuel Sportsbook & Horse Racing.
The new name not only is a mouthful, but can be confusing. Fairmount Park remains its legal name and those making a sports bet there get a ticket that lists the wager as having been placed at "Fairmount Casino." Even some radio hosts reading promotions for the track have referred to it as "you know, Fairmount," and its website is fairmountpark.com at least for the time being.
Some have suggested that a name such as "FanDuel at Fairmount," which not only has a ring to it but is readily identifiable to people, would be better. That's what FanDuel competitor DraftKings did when it partnered last year with the Casino Queen — which became DraftKings at Casino Queen. 
Randolph is out
Longtime St. Louis sportscaster Jay Randolph, 86, provided his racing picks over the in-house TV monitors on the Tuesday cards for years but is being replaced. Alex Bodo, the track's race marketing manager, will make his selections in addition to being in more of an entertainment role and being on hand and for all live racing days.
"He is not a sit-still person, you'll see him everywhere," Helton said.
Also gone is the "Party in the Park" promotion on Fridays that included cheap drinks, live music and a buffet.
"It has run its course," Helton said.
A shift that all customers should like is that there will be no parking or admission charge this season. And a bugler will be on site for the first time in many years to call the horses onto the track, replacing a recording that had been used.
Not everything is changing — race announcer Keith Nelson is back for his fifth season after taking over when John Scully retired. And "Horse Hooky," which the Tuesday matinees have been dubbed with food and drink specials, is back.
Racing roundup
The goal of the expansion has been to increase race purses, thus attracting better horses and larger fields for each race.
The casino would be the primary revenue-driver for that, so with slot machines and related games still on the drawing board Helton said purses and fields are expected to be about the same as last year. She said that soil tests and utility evaluations are underway as the infrastructure of the casino is being evaluated, and is eager to get construction started because the state requires that the casino be open by the fourth quarter of next year.
"As soon as I get the OK, we will break ground," she said.
Starting next week racing will be held on Tuesday afternoons, beginning at 1 o'clock, throughout the season that runs until early September. There also is a 1 p.m. first race on May 1 (Kentucky Derby day), with 7:30 p.m. starts for subsequent Saturdays. Friday racing, also at 7:30 p.m., opens in June and continues for the remainder of the season that concludes with a program on Labor Day.
There are expected to be seven or eight races on each card. One new feature this year will be a "Pick Seven" bet offered each day of live racing, in which bettors will try to select the winner of the first seven races. If it is not hit, the pool will carry over to the next race day and could build to a substantial amount.
Because of COVID-19 mandates attendance will be limited, at least early in the season, to 1,700 spectators. About 500 reserved seats at tables will be sold, with general admission limited to 600 spectators inside and 600 outside.
With the weather forecast for opening day calling for partly cloudy skies and a high in the low 80s, Helton said the track could have been expected to draw at least 5,000 fans, and as many as 8,000, if the coronavirus pandemic was over.
"We've gotten a lot of complaints that we can't have more than 1,700," she said. "But that's what we can do."
She added that patrons will be required to wear a mask, per government regulations, even when they are outside unless they are eating or drinking.
Unusual year, and results
Helton came to the track in January 2020 as its vice president of finance. About three months later, with the pandemic then taking grip and business suspended, she was elevated to general manager.
She has an extensive background in the betting business, much of it in Indiana, but she — and everyone else — never had experienced something like what hit last spring.
"It was a huge challenge," Helton said.
Fairmount had just three cards with spectators on hand before being shut down for weeks, then when it reopened had no fans in the stands for the remainder of the meet. Racing was held strictly for those betting online or at walk-in facilities that allowed people to wager then leave immediately.
So the track barely got by, right? Well . . .
"It actually was a little better than a normal season," Helton said.
"More people bet online," she said. "A true gambler has to gamble and will find a way to do that."
She also had to get creative. There was a lot less overhead, with a skeleton staff. And the schedule was adjusted so there were no night races.
"We never turned the lights on to save money," she said.
But the lights will be back on this year, and the crown jewel of the meet will be the reincarnation of the St. Louis Derby, which is to be run on Aug. 28  and have a purse of $250,000. It last was run in 2006.
"That will be a big day for us," Helton said.
As will Tuesday, when it will be good for management just to have fans back in the facility — no matter what it is called.
Photos: Fairmount Park changing ownership, looking to future
Fairmount Park changing ownership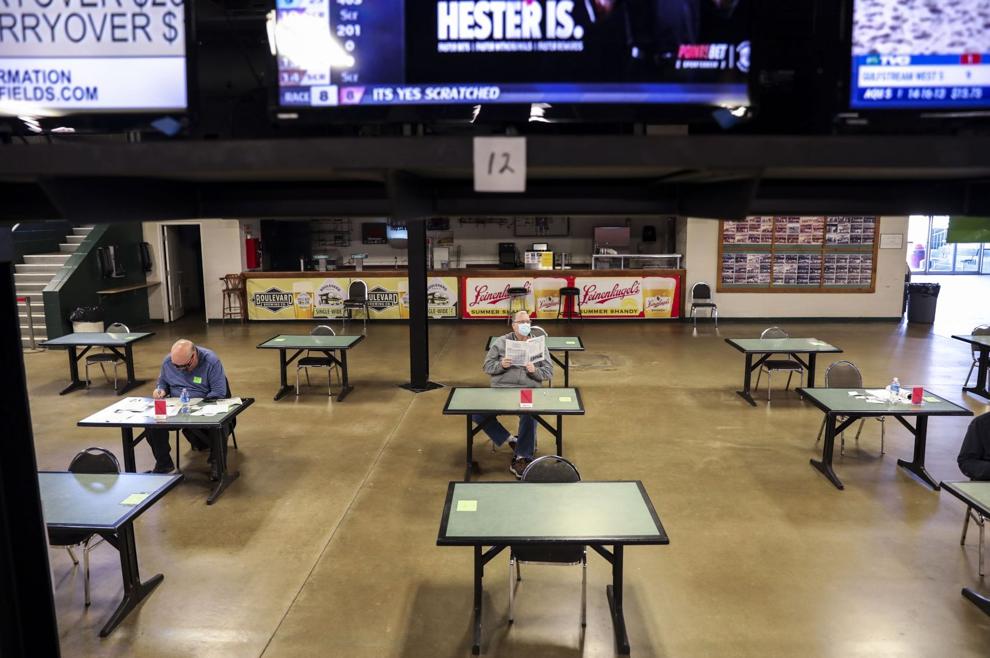 Fairmount Park changing ownership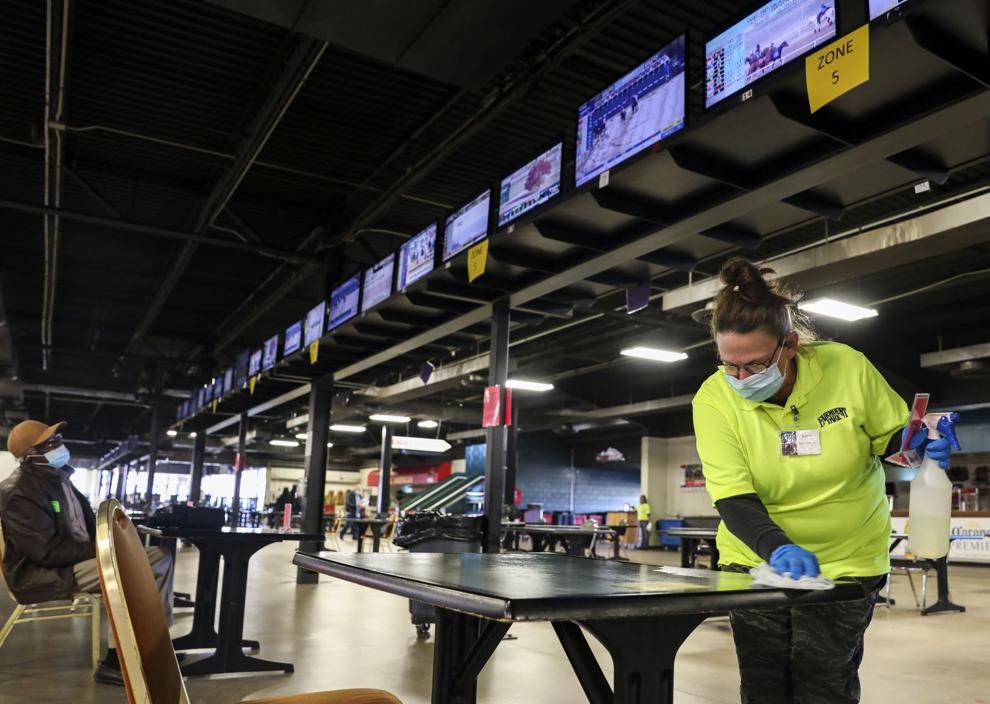 Fairmount Park changing ownership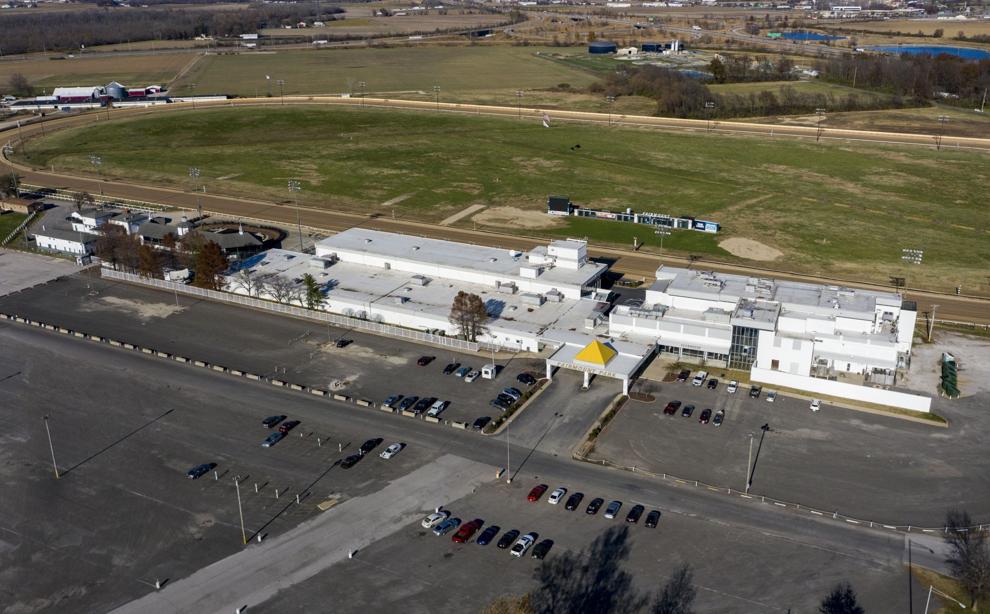 Fairmount Park changing ownership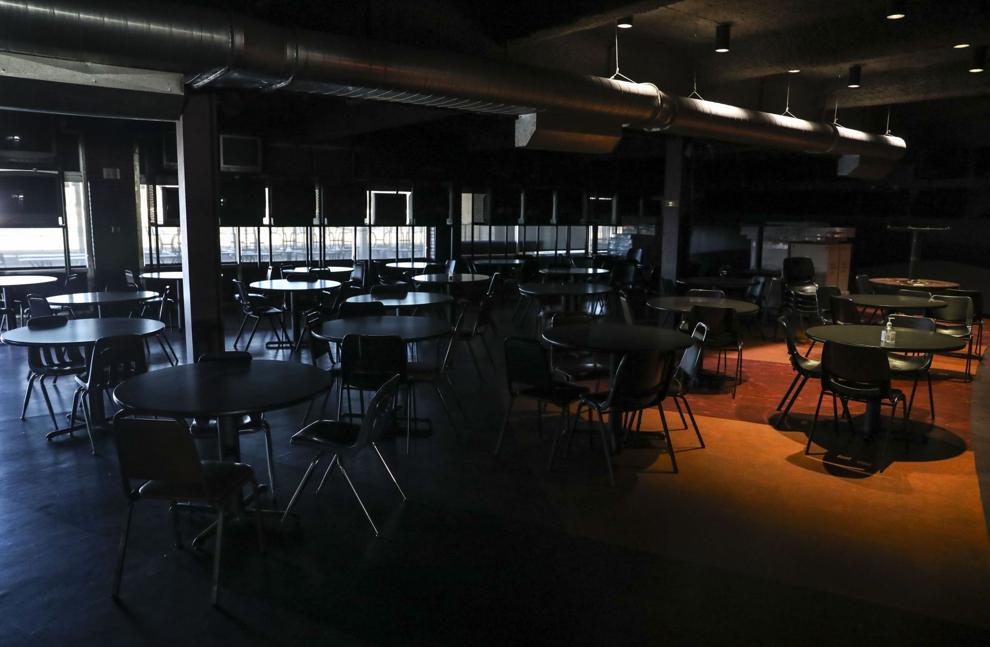 Watch now: Fairmount Park gets a new name
Fairmount Park changing ownership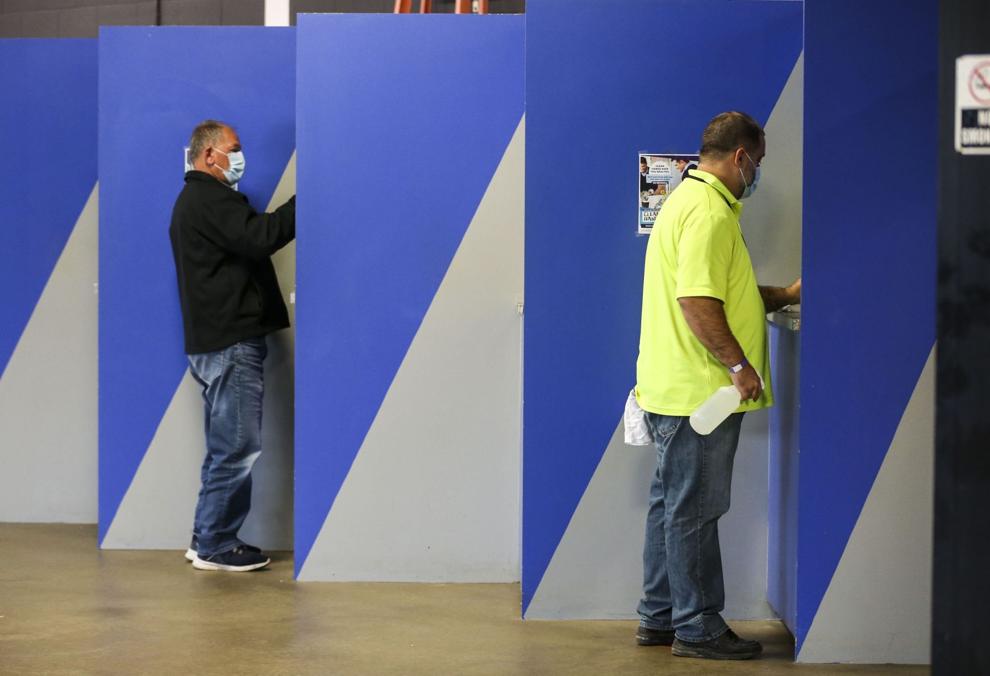 Fairmount Park changing ownership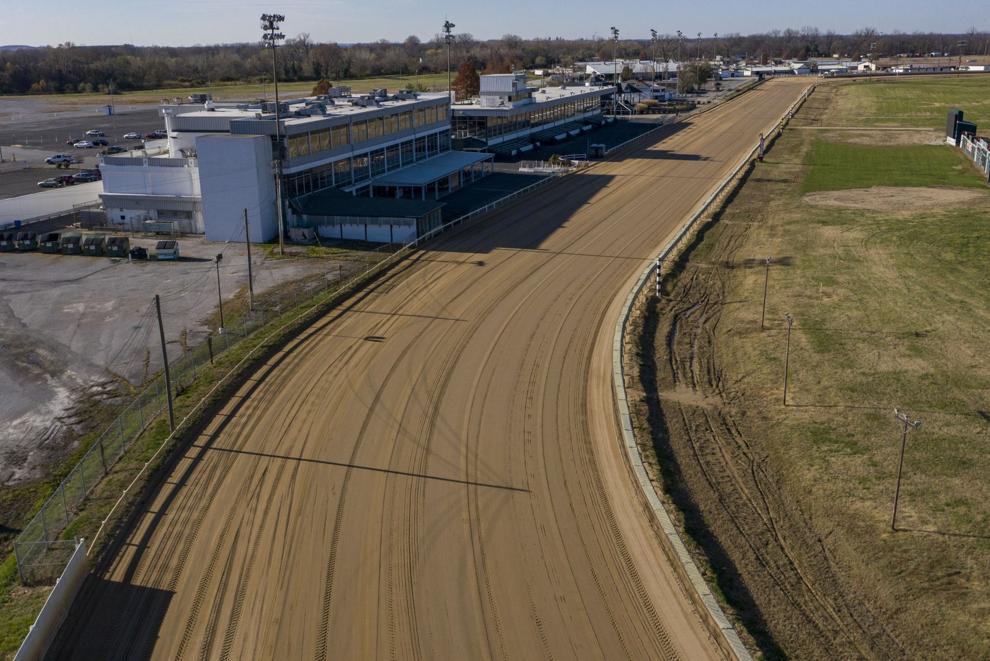 Fairmount Park changing ownership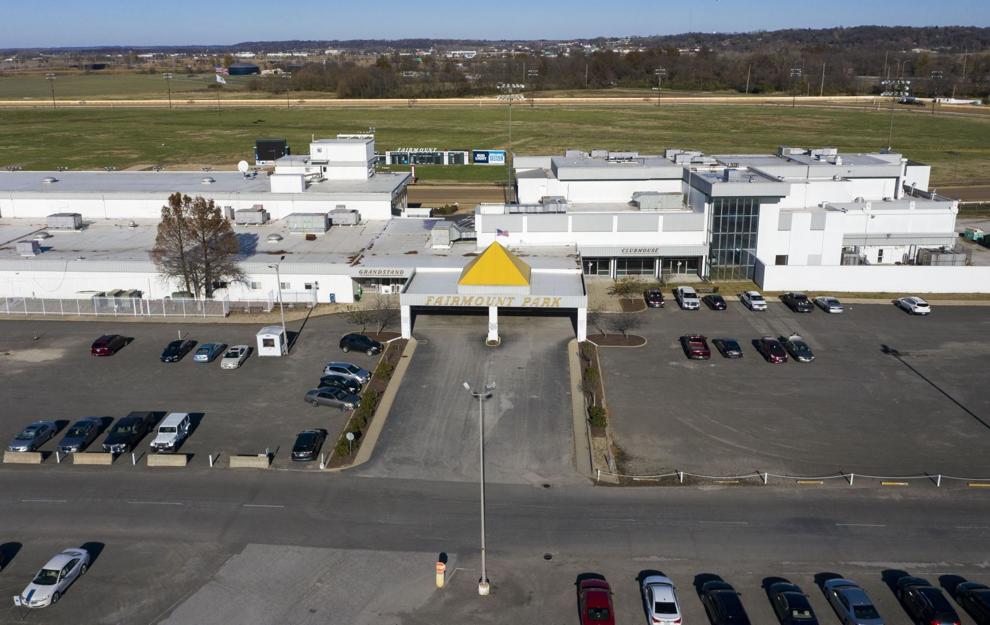 Fairmount Park changing ownership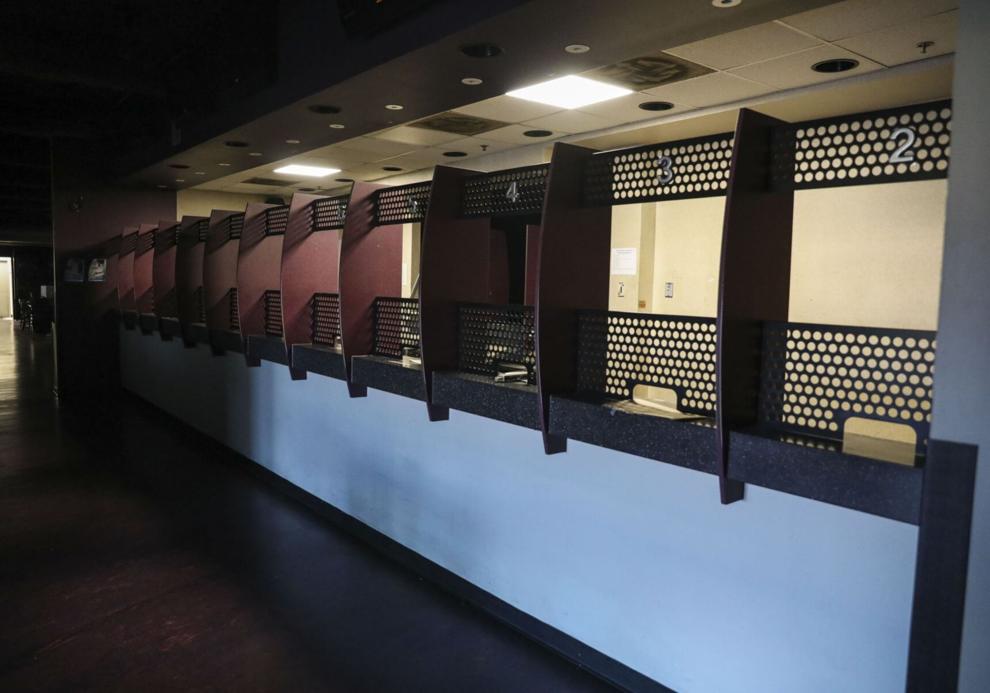 Fairmount Park changing ownership