Here are the highlights of our weekly chat with Mizzou fans.
Q: Any updates on Mizzou's wide receiver potential depth chart with the recent transfers ?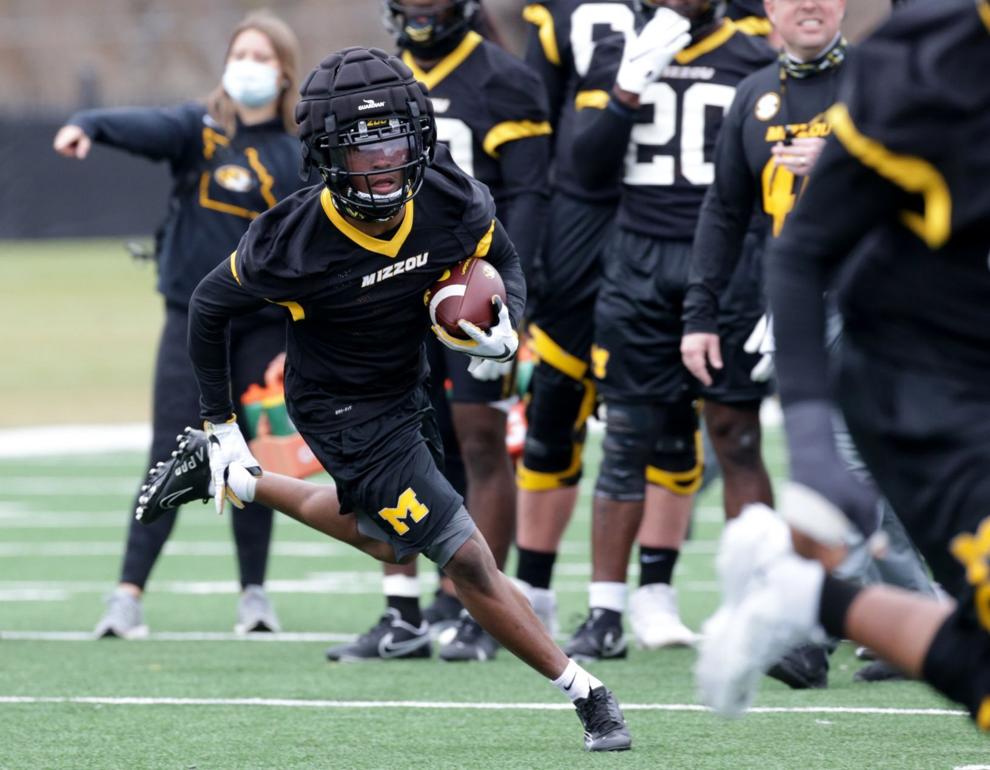 A: Jalen Knox hasn't transferred, but he's not on the team. He didn't take part in spring practices, so I don't expect the look of the receiver group to be much different from what we saw in the spring.
On the outside, Keke Chism and Tauskie Dove return as starters. JJ Hester should get some snaps outside, along with Dominic Lovett, who played both inside and out during the spring.
In the slot, MU returns Barrett Banister and adds Mookie Cooper, who is going to have a major role this fall. Jay Maclin can play the slot, too.
Micah Wilson, Chance Luper and Boo Smith are also in the mix at receiver.
Knox began his career outside but moved to the slot last season and seemed to find a home there until some injuries stalled his production. He's not an All-SEC receiver but a proven playmaker when healthy. Is he a major loss? Not if some of the newcomers are upgrades immediately.
Q: With all the transfers leaving I would assume that there are transfers coming to fill the void. What's the word on the street?
A: I assume this is a football question. First of all, let's address the latest on the roster.
Cornerback Jarvis Ware indeed entered the transfer portal, following juco transfer corner Jadarrius Perkins, who has already committed to Florida. Mizzou wanted these guys on the team this year from all that I've gathered, especially Perkins, who enrolled in January, took part in spring drills then decided to leave. Ware is an odd case. Former starter. Talented guy. He's the only Mizzou cornerback over the last 22 games to intercept a pass. But he decided to stay home in Florida last semester to rehab an injury rather than be around the program for the spring. That was a red flag. Don't forget: Lots of new coaches on the defensive side of the ball, including two new faces coaching the secondary. All of this happened while the NCAA allowed one-time transfers. Add it up and some offseason roster turnover is inevitable everywhere. So, the Ware move doesn't really surprise me.
It's not exactly the same situation with backup cornerback Chris Mills and wideout Jalen Knox. They were taken off the roster before Ware. A team spokesman would only say they're no longer on the team. No discipline issues to my knowledge. I traded messages with Knox the other day and he's unsure what he's going to do next. He has not entered the portal as of this week. Keep in mind, though, athletes have to check a few boxes before they're cleared to enter the portal, including their academic standing.
Mike Ruth was taken off the initial spring roster and is also no longer on the team. He played only one snap last year, so I wouldn't consider that a major loss.
Mizzou continues to shop for defensive backs. The two high-profile targets both come from Tulsa: Akayleb Evans and Allie Green. Mizzou just happened to hire the Tulsa cornerbacks coach, Aaron Fletcher. MU should be a player for both targets.
Q: Several weeks ago I said the Mizzou softball team was special. Now you have seen it for yourself. Isn't it nice to go into a venue with so much excitement like we had this past weekend? BTW, enjoyed your articles on this special team.
A: Yeah, it's refreshing. This is a team that clearly enjoys playing together. There's so much charisma and good vibes within the program right now. That starts at the top with the head coach. Even when MU was winning all those games under the past regime, it could be a joyless program at times. That's not the case with this bunch. Also, a big credit to the folks who designed Mizzou Stadium. It's built perfectly to host a big-time environment like an NCAA postseason game. The Mizzou dugout is positioned so it almost seems like the players are part of the crowd and the crowd is part of the dugout. You could really feel the energy in the game I covered last weekend. I'll be on hand again this weekend. Let's hope the weather cooperates. As of Thursday, all tickets had sold out for the regional.
Q: What has been the reason for success for softball? Seems better pitching and hitting. Which has been more of the reason?
A: Hitting and defense have been the team's strengths all season, but obviously the pitching was superb in the NCAA regional. This is the most prolific home-run hitting team in Mizzou history. There's power up and down the lineup. They get on base a lot and hit a lot of extra-base hits. And defensively, they have athletes who can cover a lot of ground and rarely make costly errors.
The pitching staff doesn't have that one obvious ace who can pitch all three games in a weekend series, but Jordan Weber is showing flashes of being that kind of pitcher. Fortunately they have three other arms who provide depth and balance.
Bottom line, right now it's a complete team.
Q: Help me understand the Name/Image/Likeness thing! Looking back at last year's team, I would say that maybe three players, Bazelak, Rountree, and Bolton, could benefit from anything NIL related. Meanwhile all those guys in the trenches, subbing in and out, etc., would not receive any benefits. Would the primo NIL guys share their bounty with the unsung guys?
A: I think you're underestimating how this will work. NIL doesn't just mean TV commercials or T-shirt sales or offseason camps. Players are going to be able to profit off their Instagram and TikTok pages. They'll be able to pitch ads for companies on their Twitter accounts. We're not talking about six-figure contracts. If a local business wants to give Martez Manuel, a local Columbia kid, $50 to plug their restaurant on Twitter once a week, that's easy income for Martez. A lot of people follow some of these players on social media as recruits, and those followers make them valuable assets as pitchmen. Ennis Rakestraw has almost 9,000 followers on Instagram. He's hardly an SEC star but still has an audience.
And even if only the QBs and receivers and star linebacker make money off their name and likeness and the linemen don't get their own deals ... why is that a problem? Drinkwitz makes a lot more money than his assistant coaches. He's not sharing his paycheck with them. Nobody expects Patrick Mahomes to share his promotional deals with the Chiefs linemen. It's a free market. So, I don't know why a college team should have to split up one player's income.
Q: Someone once said "You can't tell the players without a program." No time more true than these days. Yesterday, UConn coach Gino Auriemma said the transfer portal "is a mess" and "a symptom of bigger things." How is any football or hoops coach supposed to firm up rosters when players stop through for a cup of coffee, then quickly move on if the winds aren't blowing right? This can't be the norm of the future ... and you say?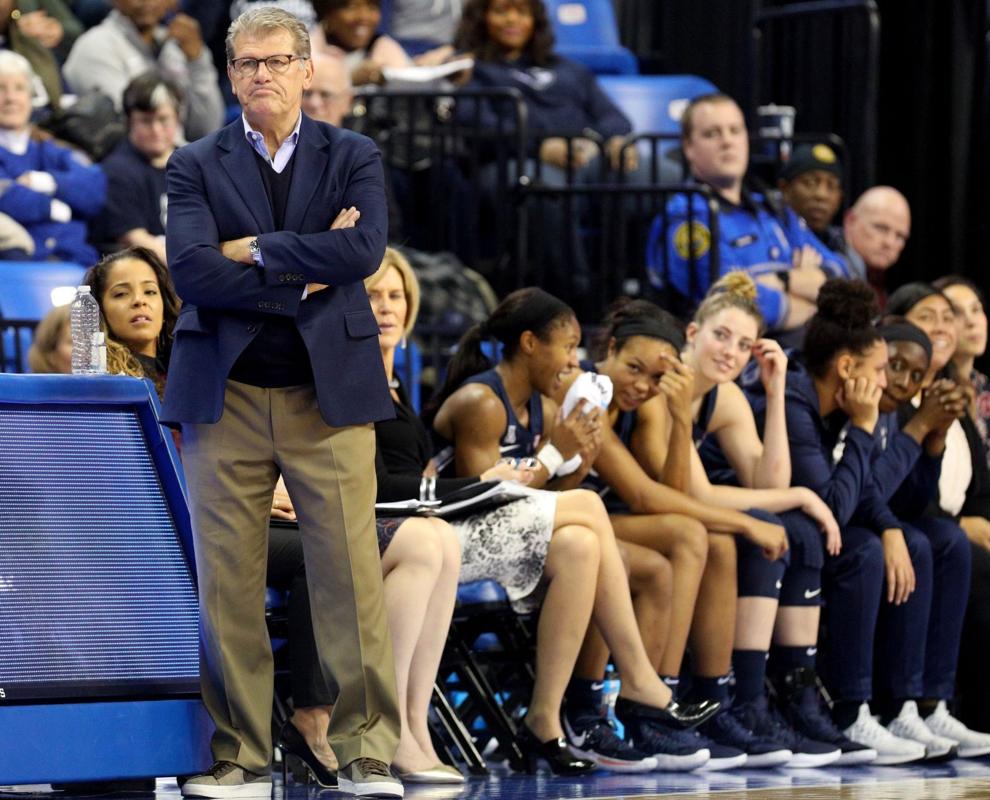 A: I don't see why it has to be a mess. Geno could have left UConn for another job whenever he wanted.
But this is hardly a trend limited to college sports.
Didn't Nolan Arenado just essentially force a trade out of Denver midway through his contract?
Isn't Aaron Rodgers essentially doing the same in Green Bay?
Didn't James Harden do the same thing in Houston?
This is the way of the world in sports.
These college athletes don't sign five-year contracts, so why should they be punished if they decide they want to play somewhere else? Geno gets paid $2.4 million a year to deal with these headaches - and he's also free to add anyone else's transfers to his roster.
Q: Hi Dave, can you help me understand why people are against the NIL? I heard Mack Brown's comments about his QB who said that he didn't want to receive payments from NIL because he didn't want other players to be upset he was getting paid (more). It was laughable, is Mack uncomfortable that he is the highest paid employee in the state? Make the pay out in the open, stop all the clandestine payments. No good comes from secret bag men.
A: I think it comes down to fans, coaches and media just being resistant to change or scared of change. Remember, a few years ago college ADs were trying to convince us that the whole system would implode if athletes were given full cost of attendance payments to supplement their scholarships. Remember that crisis?
The Mack Brown/Sam Howell comment was ridiculous if you think about all the college sports that don't offer full scholarships to all their athletes. Baseball players and softball players all take home different kinds of athletic scholarships. Full scholarships, half scholarships, quarter scholarships, etc. Does that cause chaos in their locker rooms? Does the ace pitcher on the softball team feel obligated to give part of her scholarship to the left fielder who's only on partial scholarship? Of course not. I assume not everyone in the Post-Dispatch sports department makes the same amount of money. Do we divide up our checks and distribute them evenly? Of course not. NIL is a reflection of how the real world works in a free market.