In our weekly chat with Post-Dispatch readers, we also look at a hypothetical Mizzou-SLU matchup and a real Blues-Avalanche showdown. Here are some of the top questions.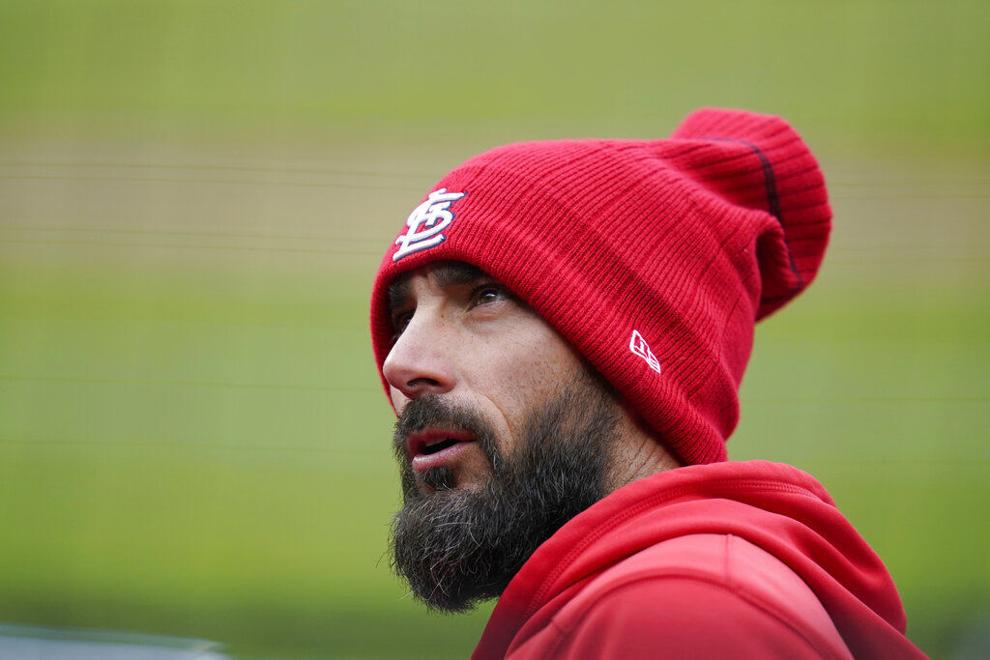 Q: One theme of this 2021 Cards season: All roads lead back to Matt Carpenter. I can't remember an athlete who has done less yet finds himself in better positions. I get that he is next man up by default but why is he batting 5th? Does Shildt have a line-up floor for his veterans where no established player hits lower than 6th?
A: Shildt has dropped players in the order in the past when he has options. You can ask Paul DeJong about that. That said, even with DeJong and Molina both out of the lineup I would not bat Carpenter fifth. That puts even more pressure on a guy who is fighting to stay in the big leagues. It puts an even bigger spotlight on him for John Mozeliak. Carpenter did get on base a few times Thursday, so that may earn him more at bats with DeJong out. But Jose Rondon had a nice spring and drove the ball well at Memphis, so he could be ready to make a play for the utility job.
Q: The way this manager continually finds ways to insert Carpenter, plus the front-office's obvious admiration of him, can you see the team efforting this winter to bring him back in the same bench/back-up role at a greatly reduced salary in 2022?
A: I don't see much appetite for that from John Mozeliak. His comments about Matt's inability/unwillingness to change his hitting approach were pretty direct. I would still be surprised if Matt finished this season with the team. Minor league ball is underway and potential replacements have scraped off rust in Memphis. Also, the trade market will pick up some energy around Memorial Day and bench-type guys will become available as other teams promote top prospects.
Q: Who in your opinion wins a basketball game next year between Mizzou and SLU?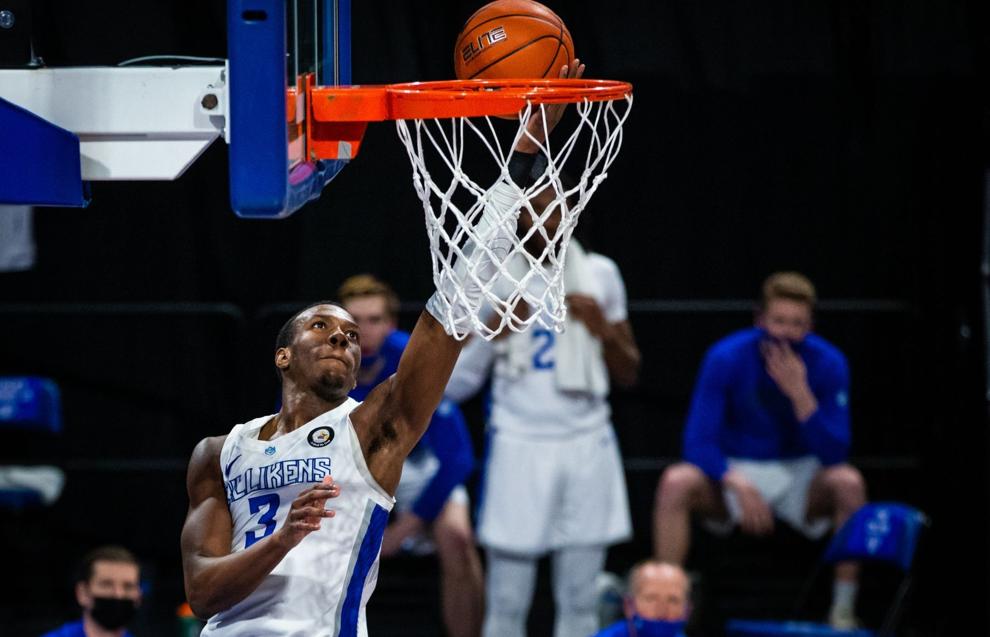 A: With Javonte Perkins leading a solid group of returning players, I'll go with the Billikens. I could also see Terrence Hargrove Jr. blowing up next season. I'm a Yuri Collins fan as well. Getting Jordan Nesbitt to come home was also large. I like Missouri to develop into a nice team with a good freshman group and a strong group of multi-year transfers. But that process could take a season.
Q: How have officials called the opening series in the last couple of years? Will they try and set the tone and make a lot of calls or swallow their whistles like we've sometimes seen in previous years? Could this be the deciding factor considering Colorado's potent PP?
A: This is a good lead question. The officials are more likely to make calls earlier in the playoffs than late. And, yes, the Blues need to eliminate the stupid offensive zone penalties that cost them all season. Defensively, they need to handle Colorado's speed without hooking -- which is easier said than done. As you note, the Blues can ill afford to give the 'Lanche power play after power play. Once that offense gets rolling it's not easily contained.
Q: Moving forward does Army need to stock the roster with bigger players or does Berube have to change his system? How secure is his job and would he had been let go if they hadn't made the playoffs considering most of the injured players returned?
A: Berube's job was secure. Doug Armstrong has shown has been slow to put coaches on the hot seat in his career and Berube's Cup triumph earned him tons of equity. Size is not the whole deal here, as Robert Bortuzzo and Nikko Mikkola can tell you. Both sat for stretches this season behind smaller defensemen who were better with the puck. Players need to be strong on the puck defensively and smart with it offensively to stay in the lineup. The Chief's system, like most, relies on players getting to the right spot on time and making a strong play when they arrive. Brayden Schenn and Ivan Barbashev are not giants, but they are two examples of what Berube values up front. Faulk is no giant either and he's been great in this system.
Q: If Edman continues to excel, what to do with Gorman? Is he the first superstar DH in franchise history?
A; It's way too early to worry about Gorman's place in the majors. Right now he's striking out every other at bat at the Double-A level. But if he learns to make enough contact to advance to the majors, then, yes, he will likely need to embrace the DH role to play here. Edman fills a key offense role on this team and he's been fine at second base. Forcing Gorman to play second base has always looked like a classic square peg/round hole deal.
Q: Tarasenko for Eichel, straight up?
A: Why would Buffalo do that? The Sabres need to get a big package of young veterans, prospects and high picks to make that trade. The franchise blew the Ryan O'Reilly trade and it can't certainly afford to blow this situation if Eichel forces his deal. Yes, Jack does come with some medical risk. But he is still relatively young and I imagine the biddng for him would be high despite his neck issue and his history of losing. True franchise centers are scarce.
Q: Jeff, which four teams do you see emerging from the divisional rounds? Very little seems to really separate the top three teams in each division, with the possible exception of the North, and considering how many times the teams will have played their opponent in the first two rounds already this season, it seems like anything could happen.
A: True, but it's hard to imagine Colorado, Vegas, Carolina, Tampa Bay and Toronto not advancing. Those teams look very strong. The second Canadian team should be Edmonton, but the Men of Oil still have to prove in the playoffs. And the East Division is a toss up. Any of the four teams could advance. The Islanders play a great playoff style and Boston could muster one more big run.
Q: Colorado in 5 or 6 seems the likely outcome, but other than Binnington stealing the series or the Avalanche sleepwalking against the Blues as they eye a second round match up with the Knights, what can fans of the Note point towards as reasons to hope for a potential upset?
A: The matchup of Ryan O'Reilly on Nathan MacKinnon will give the 'Lanche some pause. Colorado coach Jared Bednar will play the cat-and-mouse game with ROR with the last change in Denver. As great as O'Reilly is playing, though, expecting him to slow that top line is asking too much.
Q: Can the Thomas, Kyrou, Hoffman line play enough defense to remain together or will a Barbashev or Bozak have to be inserted to solidify two way play?
A: We'll see lots of line shuffling with so many combinations possible and so much to choose from. But I could see a Kyrou/Thomas/Hoffman line getting spot duty with offensive zone starts while Berube finds more work for whatever fourth line he assembles. In other words, the third line would become the fourth line for stretches of games.