Here are the highlights from our Tuesday chat with Post-Dispatch readers.
Q: If I were writing the 2021 Cardinals obituary, what would be the cause of death?
A: Inaction when it came to helping the pitching staff in June.
Q: The Cardinals have lost three games recently while entering the late innings with a 95% win probability. And with one early-season exception, the Cards never rally late to win a game. How much of this late-game ineptitude can be put on Bill DeWitt and John Mozaliak for exposing a burned-out bullpen due to lack of starting pitching depth and one of the weakest benches the Cardinals have ever assembled?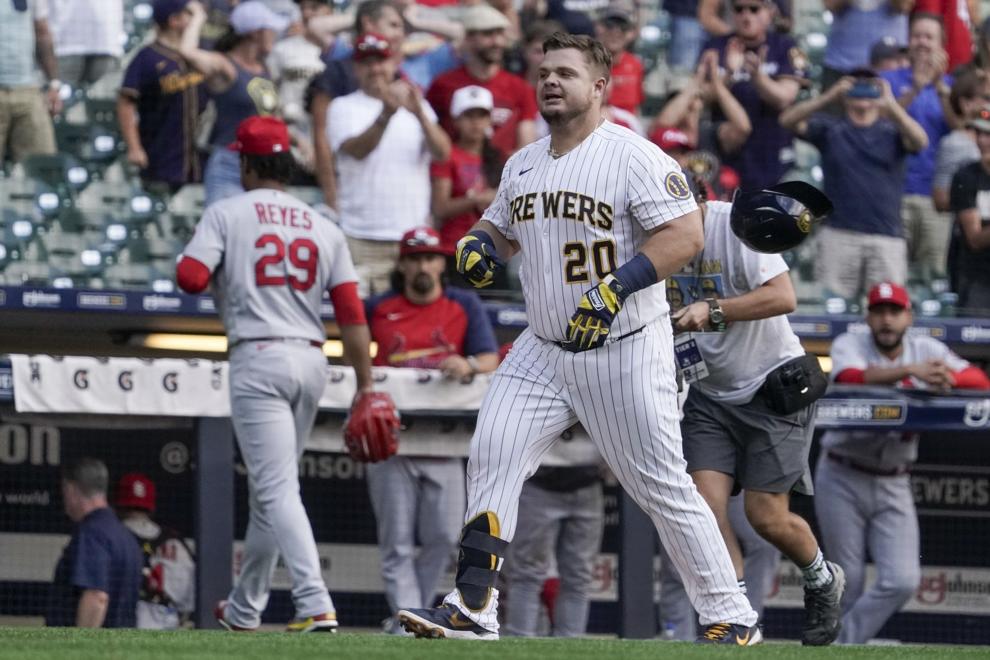 A: As mentioned earlier, the lack of action to address the pitching issues in June led to a cascade of issues for the Cardinals. They had an innings crisis, and it was worn by the bullpen. All the walks, all the jarring appearances, all of it undermined what could have been a deep, strong bullpen and, sure, that goes to roster building. It also goes to roster use. It also goes to player execution.
I get there's this need to find the one person to blame for something, but we're capable of having a more nuanced discussion where we recognize that there are other factors, too. Not all are leading factors or prime contributors, but the execution of players is part of this. There have been times where the right person, the right reliever, the right process resulted in the wrong outcome.
In Milwaukee on Sunday, the Cardinals had the right guy in the right spot when  entered the game. He did not execute. That pushed Giovanny Gallegos into the game earlier. He did not execute. And that brought Alex Reyes in. He threw a fastball in a 1-0 count. Ballgame.
We don't need to fixate on the one move or the one pitch, because we aren't limited to 240 characters here and can talk honestly about how the game came undone far before Reyes was even warming up.
Q: I read your article again about the Cardinals admitting their mistake (of not signing) Max Scherzer. And I have to wonder, if there was worry that Scherzer wouldn't live up to the contract, was there any worry that Dexter Fowler wouldn't live up to his? Or Brett Cecil? Or Matt Holliday (who did live up to his)? … There's always worry that a player wouldn't meet the expectations that come with a big contract, but don't the exceptional players have a far better chance?
A: Yes, of course there was, and you could tell that by the offers the Cardinals made. Of the players you mentioned, two are position players. The Cardinals, like many teams in the industry, believe that a long-term contract given to a right-handed power pitcher and taking him deep into his 30s is a bad bet. There is ample evidence of that. In fact, Scherzer is the outlier -- and that is where the Cardinals and other teams missed. They should have gotten to know Scherzer better and explored whether he had the makings of an outlier (health, aptitude, mechanics, etc.) and not fixated on the risk models that we all know about long-term deals for right-handed pitchers. Very few (close to none) of those deals return the total value to the team. Position players are different. So, when the Cardinals signed Dexter Fowler, you may recall we asked a lot about his role and whether they could be sure that he would age into the contract, or would he have to move out of center field at some point? The Cardinals had an answer for that. Or, felt they did. Cecil's deal was short because he's a lefty reliever, and that's a volatile area. Andrew Miller has been the best lefty reliever of his era -- arguably -- and look at his contracts. He wasn't signed to a seven-year deal. Neither was Cecil.
This is what I try to convey often: The Cardinals are conservative when it comes to long-term deals. That's just it. They see them as problematic for their business model -- and now you can see why. Look at the deals they have on the books for players who aren't producing to those salaries. This is what they want to avoid, and this is why they talk themselves out of deals, not into them. They are risk managers, like so many teams.
Follow-up: There is a lot of talk from fans about Max Scherzer expressing a desire to pitch for a hometown discount before he eventually signed with Washington. And that John Mozeliak had no interest in even talking with him. What's the real story?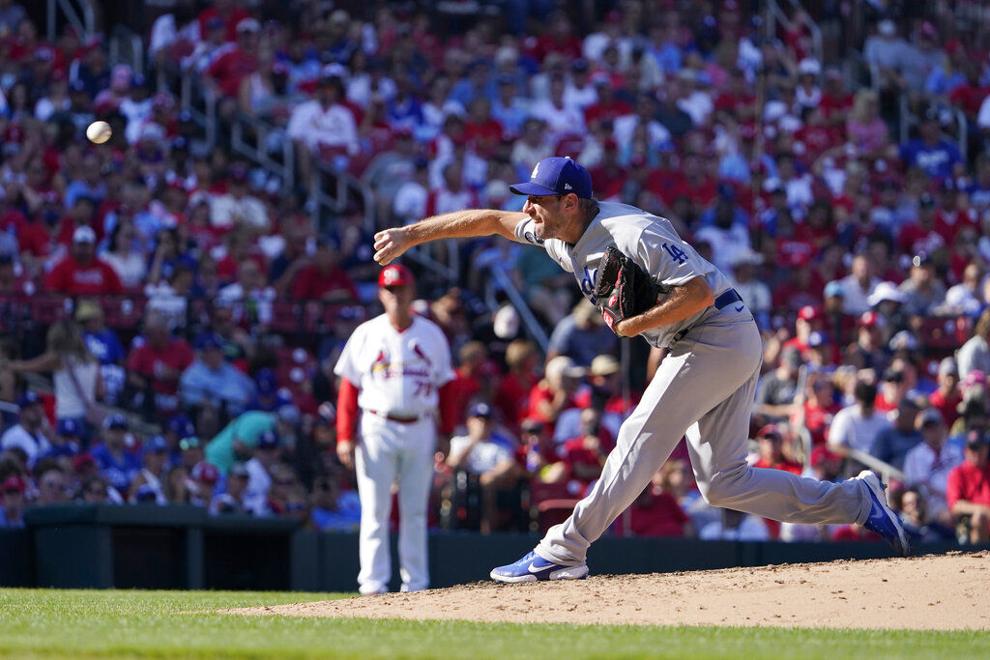 A: The real story is that the Cardinals were invited by Scherzer's agent to get involved in negotiations. There was no talk of hometown discount. Nothing like that. Scott Boras welcomed the Cardinals' entry into the mix for Scherzer, and Scherzer would have, too. The Cardinals did not "engage" in talks, according to multiple sources on all sides at the time. They didn't participate. They did not make a bid for him. Scherzer remembered that lack of interest. The Cardinals acknowledge and have admitted it was a big whiff on their part.
Q: I know you don't like the idea of eliminating of the shift, but I disagree. I agree that players should learn to adapt, but it makes the game less appealing to watch. I would be OK with some modifications in infield placement in order to allow a more traditional game that I believe is more appealing. Think of the fans on this, one not just the players and their inability to adjust. Have I persuaded you?
A: You have not. I enjoy watching a team outwit and outplay the other team, and for that reason I like the shift. And I relish the times when it works against a team, or when a hitter foils the shift. We just have a different opinion on what we look for in a baseball game. I think it's fascinating when a team, late in a game, goes with five infielders to create a wall and risks having all that space open in the outfield. It happens rarely, and it's cool when it does because a team is trying to win the game -- shaping the game to the strategy and score of the moment, and I love that.
I like writing 45c3DP when we get to watch Nolan Arenado turn a double play at second.
The team that is better prepared and plays better benefits from a shift, and I am all for the best team using every possible edge it can to show off its preparation and its agility.
The Cardinals won a title in part because they could neutralize Ted Williams.
Q: How serious is the front office about changing Busch Stadium to make it less of a pitcher's park? Going by the "park factor" statistic at Baseball-reference.com, Busch is one of the three pitcher-friendliest parks in the NL, behind only Petco Park and just ahead of Citi Field.
A: They are serious about exploring changes and the cost of those changes. It's not a given/guarantee that it's the walls they would change, but that's the most obvious solution, and it's pretty clear where they would consider doing that when you look at the layout of the ballpark.
I'm so glad you brought up park factors. One of the snarky responses I got over and over (to the story on Busch) was that the ballpark doesn't bother visiting teams.
The Cardinals have a top-10 pitching staff at home, one of the top 10 ERAs, and opposing hitters and pitchers both talk about how Busch swallows offense. The Cardinals have a winning record at home despite having one of the worst offenses in baseball at home. Park factors take into account the home team and the visiting team -- otherwise what good would that stat be? So, it's baked in. And this year -- this singular year -- Busch has skewed to the extreme, and in some cases is the worst hitter's park in baseball. That's something the Cardinals did not expect and need to explore so that they can explain why that happened
Q: With the second-half struggles in the bullpen, do we really think Alex Reyes is an answer in the 2022 rotation?
A: I continue to think that the Cardinals should give Alex Reyes a genuine chance to start. It's overdue. And if they don't do it for 2022 then they never will, and another team will get that chance. And then Reyes might go all Lane Thomas, Randy Arozarena, Adolis Garcia, Luke Voit on the Cardinals, and I don't have the blood pressure for it.
Comment: When Cardinals fans see Albert Pujols in another uniform, they should realize that both Yadier Molina and Adam Wainwright would most likely not still be here if he had been signed. As much as the management is criticized, it should be applauded for making this tough decision years ago.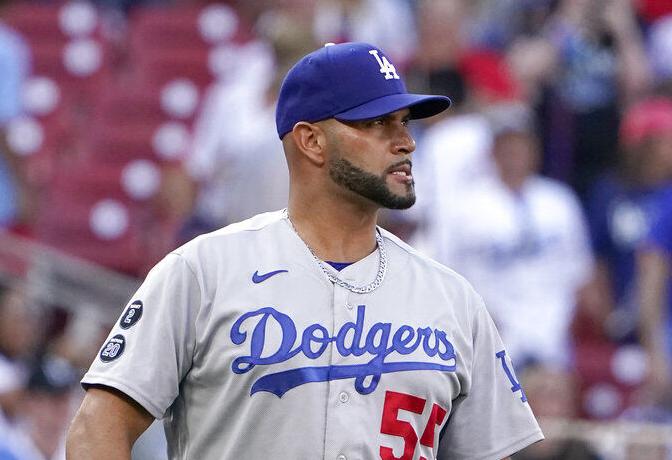 A: Correct. It is unlikely that both Wainwright and Molina would still be with the Cardinals if Pujols was. And if you pull the thread enough you find out that Paul Goldschmidt wouldn't be (in St. Louis), Kolten Wong would have left a year earlier, and I don't even have the ability to know what the multiverse would say about Nolan Arenado being a Cardinal.
Carlos Beltran wouldn't have been a Cardinal. So, does that mean he wouldn't have been an Astro? And does that mean that the Astros wouldn't be the tub-thumping group they became?
Q: When a player has a salary-escalation clause or contract extension tied to innings pitched, games appeared, plate attempts, etc., do managers try to make sure players meet those milestones? Is there ever interference from the front office to keep a player on the bench or in the bullpen?
A: Some managers do. We've seen that. Getting a player in to finish a game when it might trigger something. I'm sure everyone has heard urban legends of teams massaging or limiting appearances to avoid triggering options. There were many questions last year regarding whether the Cardinals would do that with Andrew Miller. In the chat, I suggested that they would not limit his appearances to avoid the option, that Mike Shildt was free to use him as the game dictated, and that happened. A leading reason for that is because the backlash would be severe. That stuff isn't done in secret. It's pretty obvious when a team is doing that -- to the player, to the union, to the fans, to the reporters. It's news. So when it happens, there is a definite backlash, and that will cause players/free agents to factor that in when considering the reputation of the team.
Q: Would spring training start if there's no labor deal? What percentage do you give for the season starting on time?
A: No. Owners will have a lockout at that point, and players will not be permitted to start spring. I am pessimistic about spring starting on time. There is a lot at stake, and I hope that the deadline of a season starting -- not spring -- is what pushes the sides to recognize there is more to be lost than gained by losing part of the season. Losing part of spring doesn't apply as much pressure.
Q: Is there a definitive diagnosis on Jack Flaherty's shoulder? Would we know by now if he had torn his rotator, labrum, etc?
A: He has a shoulder strain. And you're right that could be multiple things or an umbrella diagnosis for other concerns, so let's consider what he's doing, not what the Cardinals are saying.
Flaherty played catch pretty assertively on Sunday. The team advertised that would happen Monday or Tuesday. Instead, we saw him recover Monday, and he was able to go out and throw again. Today will be another stride for him. At this point, if there was something in the scan that screamed rotator cuff or labrum or -- and this was the question -- the lat was in jeopardy of further damage, then he wouldn't be playing catch. Management wouldn't risk its prized arm for that. So, actions always speak louder than words.
Q: If there is a lockout, how many lost games do you think it will take to have a long-term negative consequence on the game itself?
A: If baseball isn't there when the country emerges -- hopefully emerges -- from a pandemic, then baseball has seriously breached its informal contract as an important part of the country's culture. Twenty years ago, in the sorrow and anger and tragedy following the attacks on 9/11, baseball was a unifying force, as much as any other cultural touchstone, and that carried into October when the Yankees were a team the country rallied around. Baseball was there for the country. Baseball was back coming out of the World Wars.
If the country emerges from the pandemic, looks around, and sees the shadow of six weeks without baseball, then I think you'll see people turn their back on the game for a while, and not look back. There are more options than ever for the entertainment dollar, and what baseball has over almost of them is its history and its treasured place as a community bond and public trust.
Part of that trust is being there.