Here are the highlights from our weekly chat with St. Louis sports fans.
Q: This week was kind of the final straw for me with Mike Shildt. The back-to-back Matt Carpenter starts and sitting Edmundo Sosa yesterday, I just have no idea what he's doing. Combine that with a clubhouse the seemingly lacks accountability, certainly an edge, and it makes me wonder if he shouldn't get replaced this winter. I know Mo wants obedient puppets in the dugout but that formula is not producing wins.
A: I didn't have a problem with Paul Goldschmidt and Nolan Arenado getting a day off each. The problem is that Carpenter is still on the team to take those starts. So what does it take to get DFA'd around here? When was the last time Matt got a hit?
I will beat this drum all winter: The Cardinals shouldn't have a bench next year. They should have a roster of interchangeable position players that allows the manager to play the matchup game, keep people fresh, and lessen the impact of slumps. This is how the better NL teams are doing it this season.
Q: Jeff I too and frustrated by the whole Matt Carpenter thing but I think it's important to point out that it's not Carpenter I blame. Hey if somebody showed up at my door and offered me 40 million dollars I'm not going to turn it down. He doesn't write the line of cards or make the rosters and if he gets penciled into play he's going to play even if his skills are diminished.
A: I guess the one nit to pick with Carpenter is his stunning inability to make even modest adjustments at the plate to become less terrible. His unwillingness to bunt more often is mindboggling, given his abject failure hitting into shifts.
Q: Between Oviedo and Liberatore who do you see as the one that could step into the rotation next year? How well do you like Woodford's chances? Do you think the Cards will go outside the organization to get an established SP and if so who do you see as a realistically priced addition?
A: Given his encouraging work down the stretch -- and his potential to give the rotation a different look -- I'd say Matthew Liberatore has the better chance bid for work behind Wainwright, Flaherty, Hudson and Mikolas. Beyond that, I'm sure the Cardinals will look at Happ and/or Lester, depending on how they finish. The same goes for Kim, who didn't hold up as a starter and may be better in relief if he wants to stay in MLB. I'd like to see the team open with a six-man rotation with a swing pitcher in the long relief/spot starter role. Woodford could make a claim for that.
If Hicks is going to come back as a starter, he will need time at Triple-A in all probability. Oviedo may need more time in Memphis to shake off the failure of this season -- those losses seemed to take a toll.
As for looking outside, this team needs to shop for proven relief help for sure.
Q: What SS would fit the most for Cards? Seager or Story?
 A: Seager is younger, so that's appealing. He's also been consistently hitting for average. But with Scott Boras as his agent, getting something done long-term that fits this market may be harder.
Story is older and has had a tougher season. But he has big-time power and he also adds speed to the bases. I could see him adding a bit more heft to the middle of the order, so I guess I would give him the nod.
Q: ESPN stats has Sosa as a 3 WAR player, which is pretty impressive for a guy with under 250 at-bats. The Cards were sniffing around for a SS upgrade at the trade deadline. With DeJong clearly on the outs right now, has Edmundo done enough to win the job for next season or do you expect the team to still weigh its options in the FA market?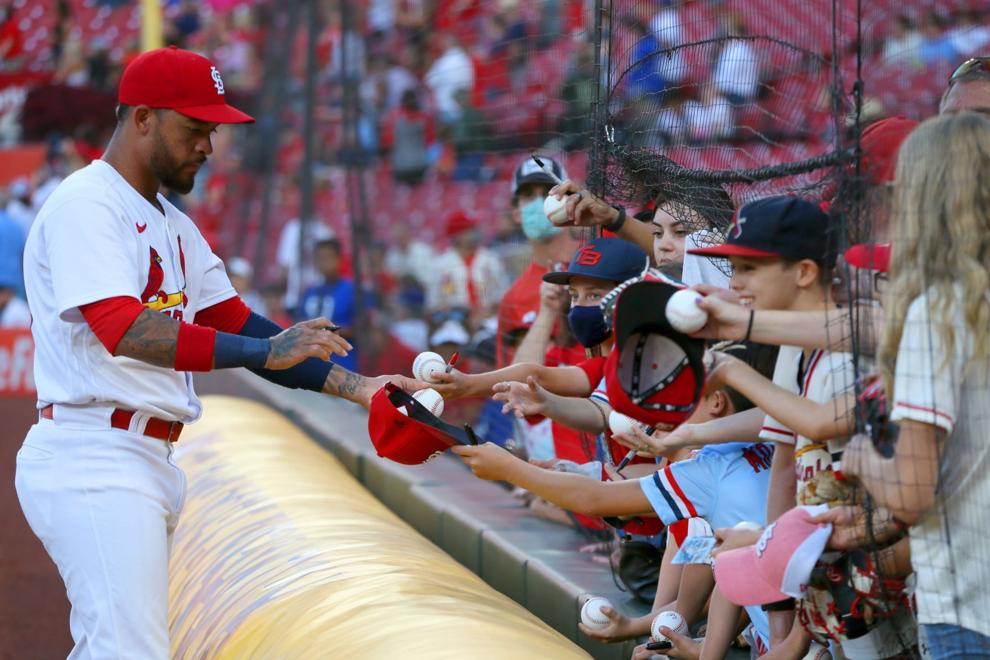 A: We'll see, but this is why Sosa needs to get the at bats down the stretch. Expose him to more pitching now that he has been well-scouted. See how he handles it. We know he can field and we know his speed is an asset.
Q: Why would an experienced baseball executive like Mo go into a season with so little back up starting pitching and the pathetic bench? And counting on hurt declining players being major contributors. Seems like something a rookie GM would do Or somebody not in their right mind?
A: The initial reason for both, I suppose, was the ownership mandate to cut payroll after the pandemic. Even the Arenado trade needed the Rockies' underwriting to get done.
But once the season got going, there were plenty of affordable upgrades tp be had for bench help. The Giants and Brewers both did a great job of adding on the fly.
The initial problem with pitching was the erosion of depth in the organization, thanks in large part to the trades for Ozuna, Goldschmidt and Arenado. The Cardinals spent a lot of capital in those trades. In the past the Cardinals had plenty of young arms backing up their big leaguers. This year they did not have such an army -- then they became vulnerable when the injuries and reinjuries took a toll.
Mozeliak did eventually add several useful pitchers on the fly, starting with LeBlanc and continuing with Garcia and McFarland for the bullpen and Happ and Lester for the rotation. The trade market had more options in July than in June when the Cardinals' sprung their leak, but the failure to find help earlier proved costly.
Q: How confident are you that the CBA will be completed in time to start the regular season? What are the main sticking points and how do you seeing them resolved?
A: I'm not very confident. There are myriad issues for the players, including entry-level pay, years needed to reach arbitration, and years needed to reach free agency. But the biggest issue of all the overwhelming sense that the players are not getting their share of the total revenue. Fixing that won't be easy without a salary cap/floor system that regulates revenue share. The baseball players reject that concept, so around and around the bargaining goes.
Q: Hey Gordo - I recognize you may not be able to answer this but would love your take. Bernie Miklasz wrote a scathing column on Shildt's management earlier this week. I get the sense that this is what readers of the Post would like to see more of from its writers - the bluntness that is Bernie. Do you feel you could write an article like this one or do you have to have some degree of restraint in order to be able to ensure you have ongoing access to the club, the players, management, etc. Thanks for your consideration?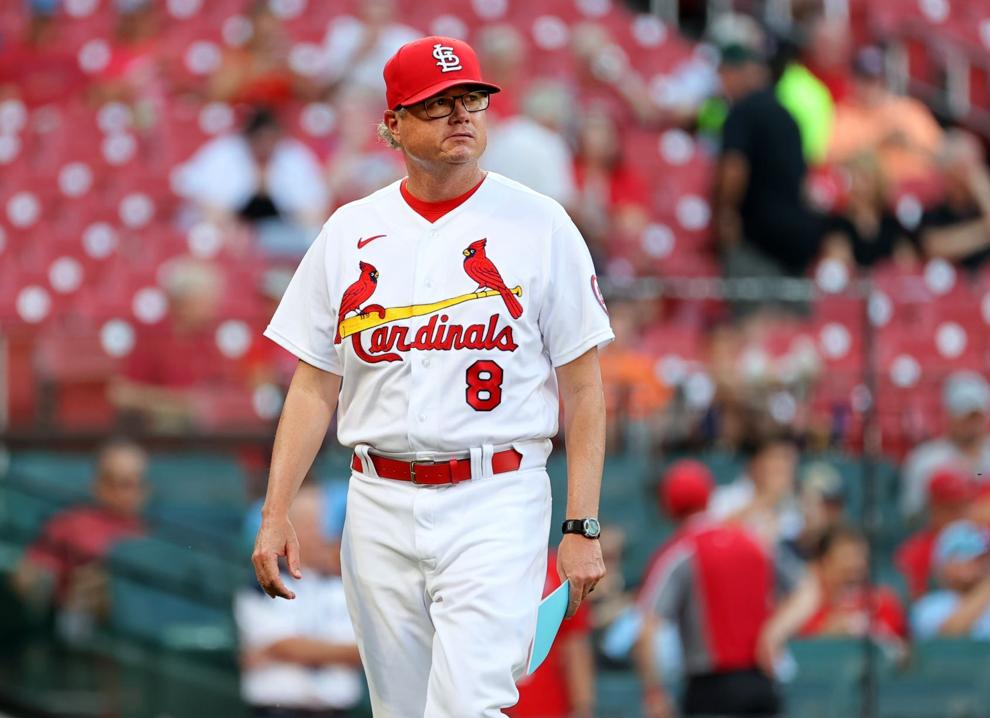 A: I believe we have offered tons of analysis on why this team has sputtered. Every possible topic has been explored exhaustively, from past personnel decisions and DeWitt's decision to trim payroll this season to the lack of organizational pitching depth, opening the season with a poor bench, failing to fill needs on the fly, moving too late to find pitching reinforcements, the inability the prevent protracted hitting slumps, the inability to correct pitching wildness, individual game decisions that went badly . . . It's all there in stories, podcasts, videos and chats.
As for Shildt, he is working with a patchwork pitching staff and depth limitations. I have criticized his color-by-numbers use of late-inning relievers from time to time. But for the most part he has done what he needed to do, such as replacing DeJong with Sosa and giving the new guys a chance to handle high-leverage relief work.
The problem with the Cardinals is they are simply not that good right now. They are down to one truly reliable starting pitcher, their bullpen is beat up and they lack the roster depth to play the matchup game as well as the Giants, Dodgers and Brewers.
I have more fault with the roster than than the manager. I mean, this team used Brandon Dickson in the middle of playoff chase.
Q: Don't you think it's about time all this "Pujols Love" came to an end? The guy's been gone for ten years.
A: I'm with you on this. A team can sell nostalgia when it's not very good, like this season, but I bet more fans are interested in moving forward than reliving the past. I'm all for bringing him back into the Cardinals' family, but trotting him out as a bit player seems beneath a player of his historic stature.
Q: Cardinals fans spent 15 years trying to run one of the greatest managers in the history of baseball out of town, so clearly this is a fan base that will find fault with any skipper. But, do you think Shildt's diminutive presence contributes to fans viewing him as nothing more than Mo's puppet?
A: Mike does not help himself with his polite and eerily upbeat postgame assessments. Fans yearn for the good old days of the abrupt and dismissive La Russa parrying with reporters. But like you say, back in the day fans called for TLR's firing year after year after year because he rubbed them the wrong way.
Q: I admit I was not for bringing Albert Pujols back until I saw his numbers vs LHP and more importantly, read/heard about the great influence he has been as a mentor to many of the Dodger players. Albert vs RHP as a DH and Nolan Gorman DH vs LHP as a DH bears strong consideration. Albert would be a great influence on Gorman, as well as many of other young hitters.
A: Again, Albert would have to get in shape so that he can play some first base at a good level and also run for himself when he gets on. Given all of his foot problems, carrying that extra weight is problematic.
Look at how Molina bought extra years through intense conditioning. Albert can't do the same work because of his wheels, but he would need a makeover to help this team.
Q: With 23 games left in the Carpenter Era when do the auditions for 2022 Whipping Boy start? Early favorites have to include Mikolas (gag on that contract), Shildt (discussed above) and maybe a dash of Bader if he continues to hit like this.
A: I believe it's early to write off Mikolas completely. He seems to have the movement back on his pitches, but anything less than great command reduced him to "just a guy" status. And can he stay healthy?
There is almost no way for him to justify his contract at this point, but he could be a useful Suppan-like starter next year.