The state of college athletics is that of revival, and sure enough, there have been college athletic revivals across the state. Mizzou's coaches came through town recently on a caravan. Missouri is recruiting Missouri. And not just for athletes. After a cooped-up 2020, 2021 has reopened opportunities for the Mizzou athletics department, which looks at St. Louis (and Kansas City) as a black-and-gold mine for fundraising and raising awareness.
It's a strong strategy, because the Tigers need to pounce — as the pandemic peters out, alumni yearns to reengage. There is a hunger, throughout society, to simply get involved in things, to simply bask in the maskless-ness. So Mizzou invited hundreds of alums last Thursday to Forest Park Golf Course. Big-ballers and former Mizzou ballers, members of the board of curators and curious community members arrived to meet football coach Eli Drinkwitz, men's basketball coach Cuonzo Martin, women's basketball coach Robin Pingeton and, of course, the man who set up the figurative tent, Mizzou athletics director Jim Sterk.
"You can't have Mizzou running at full strength if you don't have St. Louis and have that connection with the city, recruiting their players," Drinkwitz told the Post-Dispatch. "You've got to be able to have that, rural Missouri and Kansas City — we've got to be able to get all of that pushing together in the same direction.
"We've done several of these (events) and each one gets a little bit bigger and a little bit more excited. So we're definitely excited to be here tonight. If this is what 2021 hopefully will be — bustling excitement, energy — it's definitely not what it was last year."
St. Louis is vital to the success of Mizzou athletics, in so many ways — primarily, of course, with Mizzou's athletes. Drinkwitz has worked creatively and tirelessly to entice future Tigers to stay in state. And so many Tiger standouts are St. Louisans, from women's hoops "walking bucket" Aijha Blackwell to Abby George of Mizzou softball, which had a historic season that ended Sunday … one win away from the Women's College World Series.
But it's also about recruiting fans, old and young and old and new. It's getting a pocket of the fan base together, exciting them about who's in the pocket for Mizzou next fall … and getting them to reach into their pockets. Everything is organic, yet everything is strategic. There's the hard sell and the soft sell and the even-more-casual cell number exchange or leads that could lead to donations and program rejuvenation. College sports programs suffered in a year with limited interaction, resources and fan capacity. Mizzou needs Missouri more than ever before.
"When you're the flagship school in the state of Missouri, you have to do that," Martin told the Post-Dispatch. "That part is understood. This is continuing to build relationships. Good ones last a lifetime, and you have to continue to foster relationships. You have to communicate. So we've got to be consistent with our fan base. I think as coach, we try to do the best job we can. And I think the Tiger Scholarship Fund does a tremendous job in building those relationships and maintaining those relationships. But it takes it takes a whole athletic department to make it work."
While in the St. Louis area, Martin gave Drinkwitz a tour of his childhood hometown of East St. Louis. Sterk said "that's coming," in reference to an online showcase of that trip. What a sharp idea. Of course, it was a genuine way for Drinkwitz to see the hometown of his friend and co-worker. But it was also a way to show Drinkwitz showing interest in a city that's home to annual football recruits.
"It'll be a fun, fun thing," Sterk told the Post-Dispatch. "And I think it's really important to connect on all parts of this state. We did a Zoom earlier in the week with our ambassadors in each of the counties, we have 97 of the 114 counties covered, and so we're trying to connect as best we can. And obviously in person is better, and this is really special to be able to come here today — and I've never been in the (Forest Park) area before. …
"It's really fun to get back to meeting people, seeing them face to face. There's only so much connection you can get through Zoom. But where it really opened up was, two days before we hosted the (softball regional), the NCAA opened up (the venue) at 100%. We had a pretty full house. It was electric at the softball stadium. And I think it kind of gives a glimpse of what we can have in the fall. With that and Eli, we've got momentum going. He did a great job. And we have increased interest. So I think it'll be really, really special at Faurot Field in the fall."
Oh, and more immediately, summer recruiting begins on campus this Tuesday, Martin said. Official visits and unofficial visits.
"It brings energy and enthusiasm," said Martin, who coached his Tigers to the NCAA Tournament in March. "It's a fun time."
Photos: Mizzou Caravan stops in St. Louis
Mizzou Caravan makes stop in St. Louis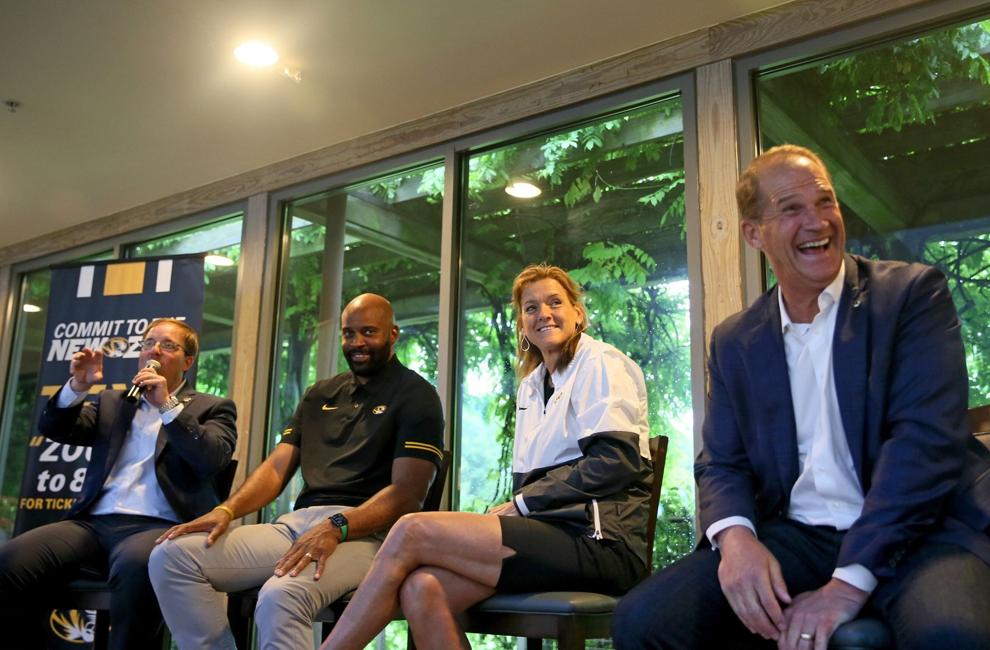 Mizzou Caravan makes stop in St. Louis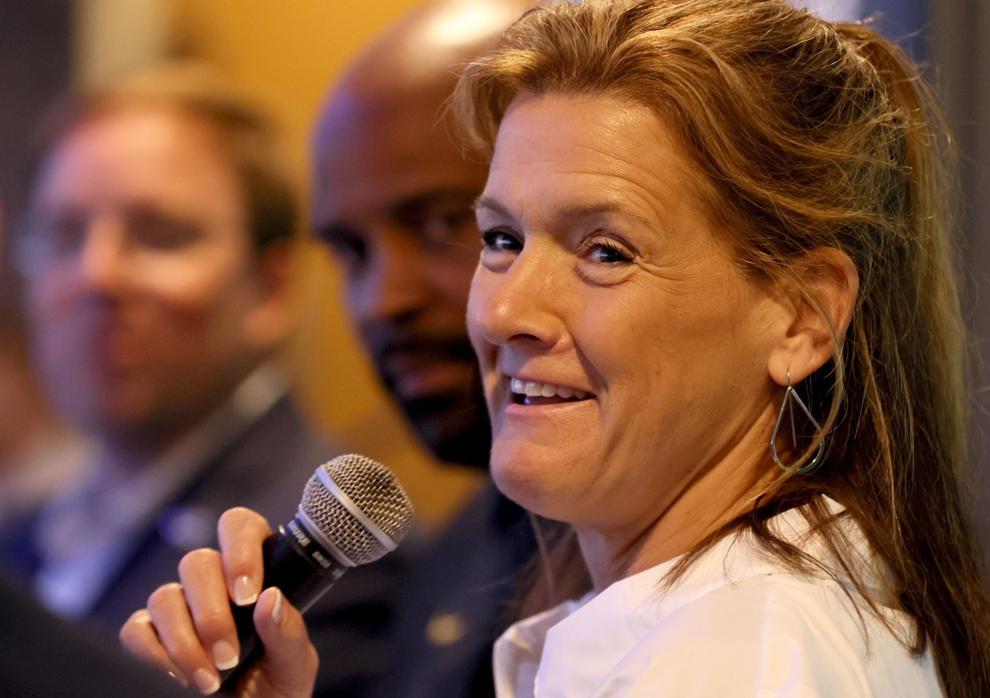 Mizzou Caravan makes stop in St. Louis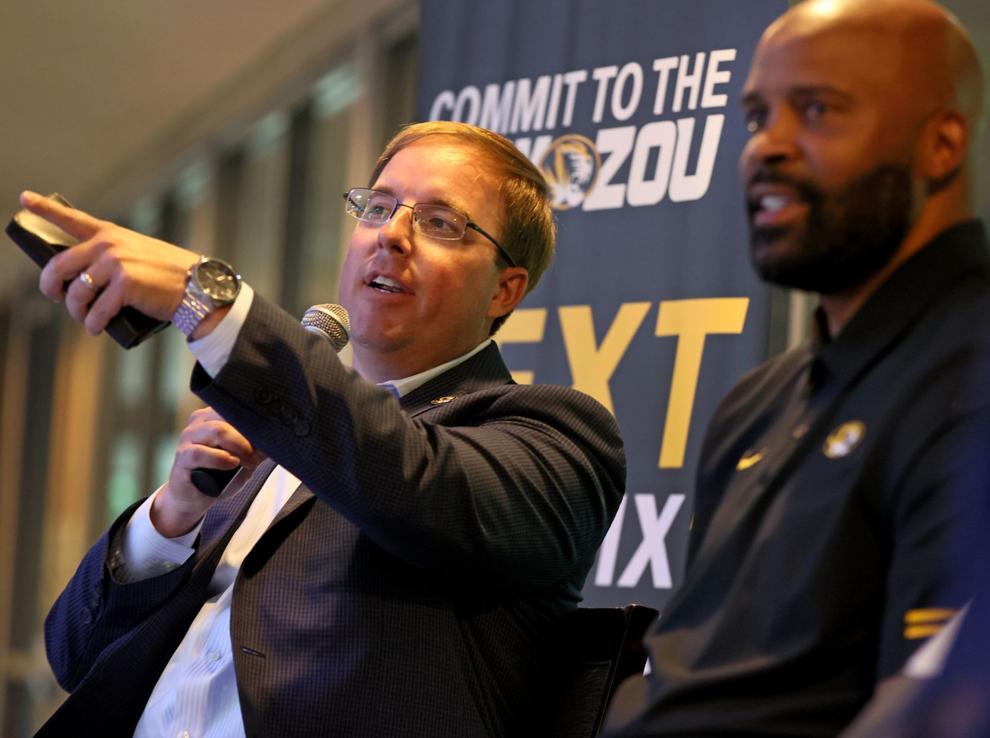 Mizzou Caravan makes stop in St. Louis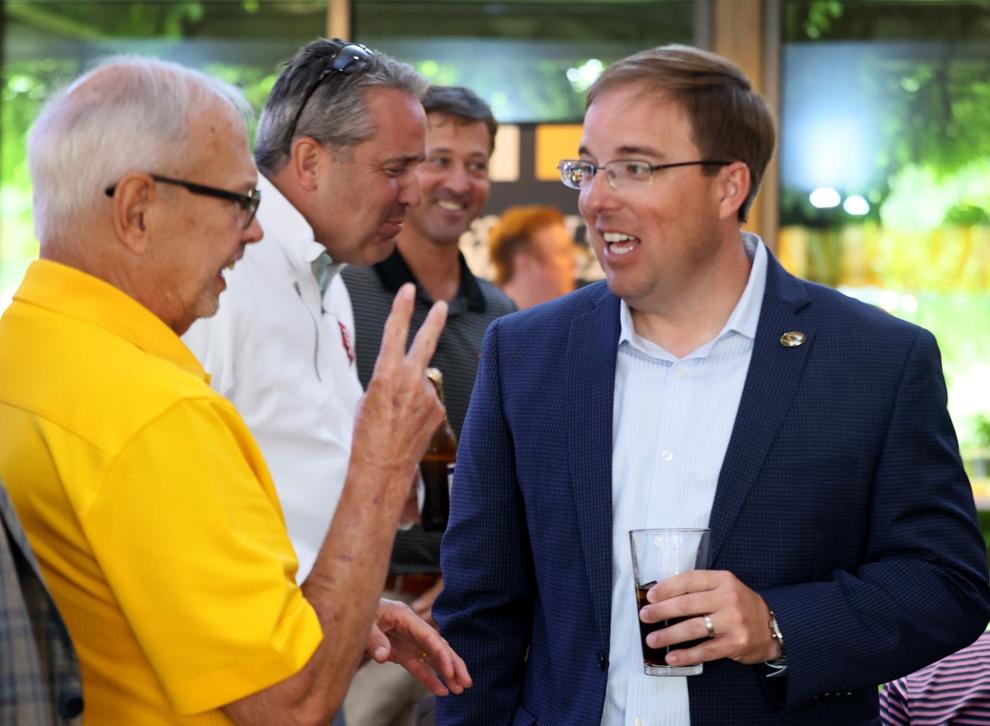 Mizzou Caravan makes stop in St. Louis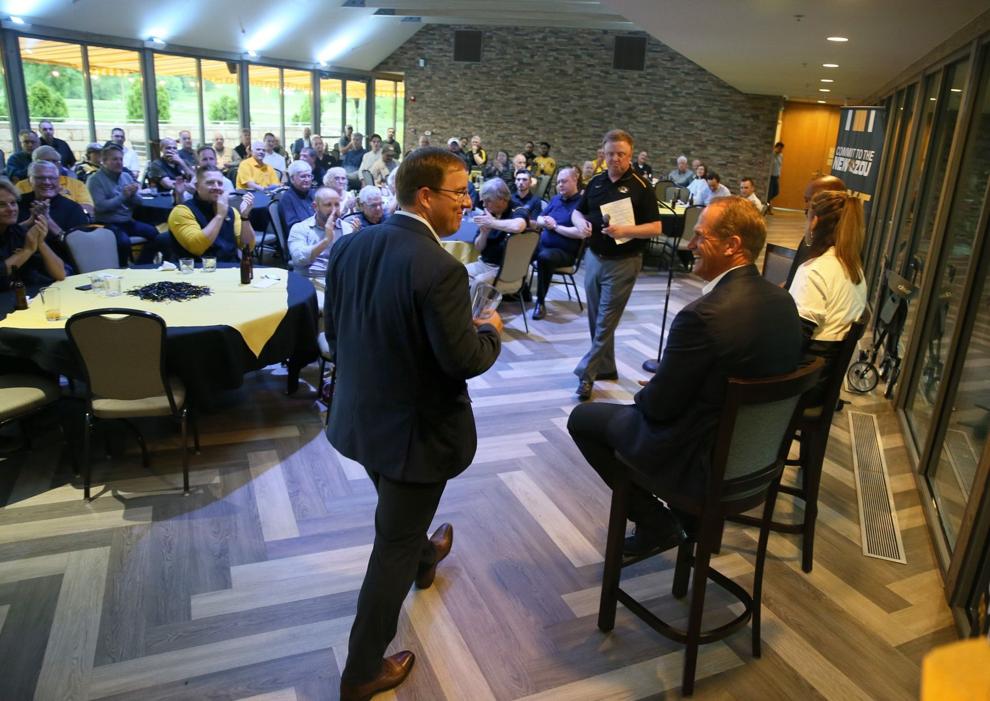 Mizzou Caravan makes stop in St. Louis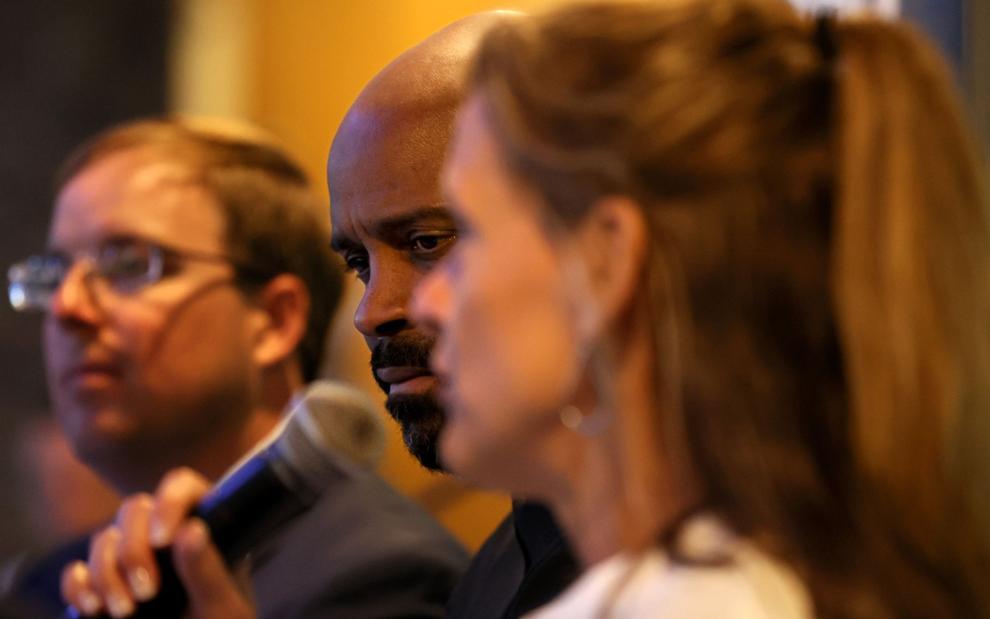 Mizzou Caravan makes stop in St. Louis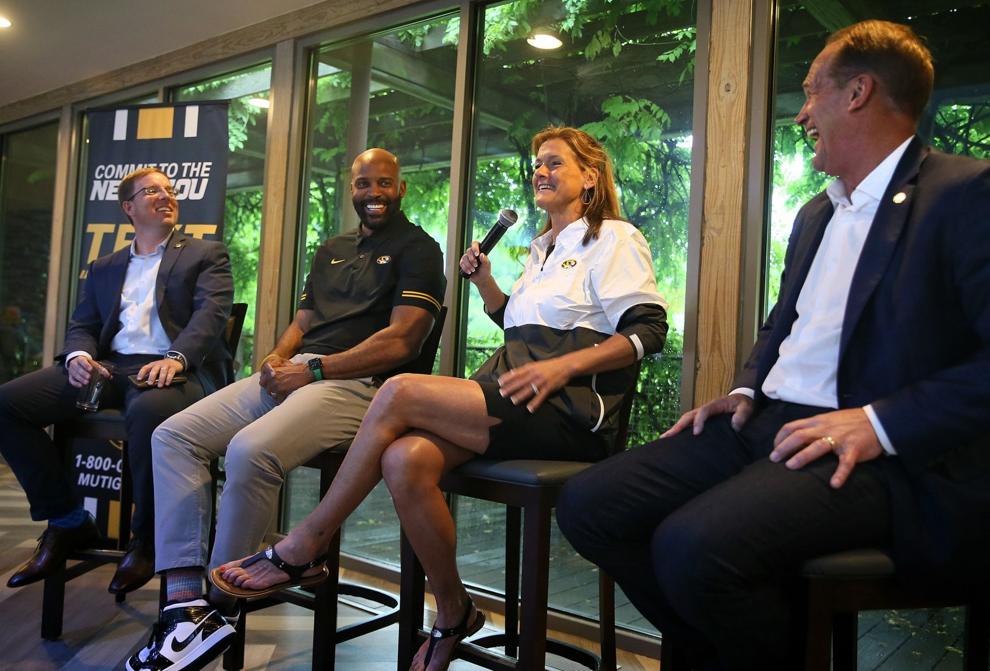 Mizzou Caravan makes stop in St. Louis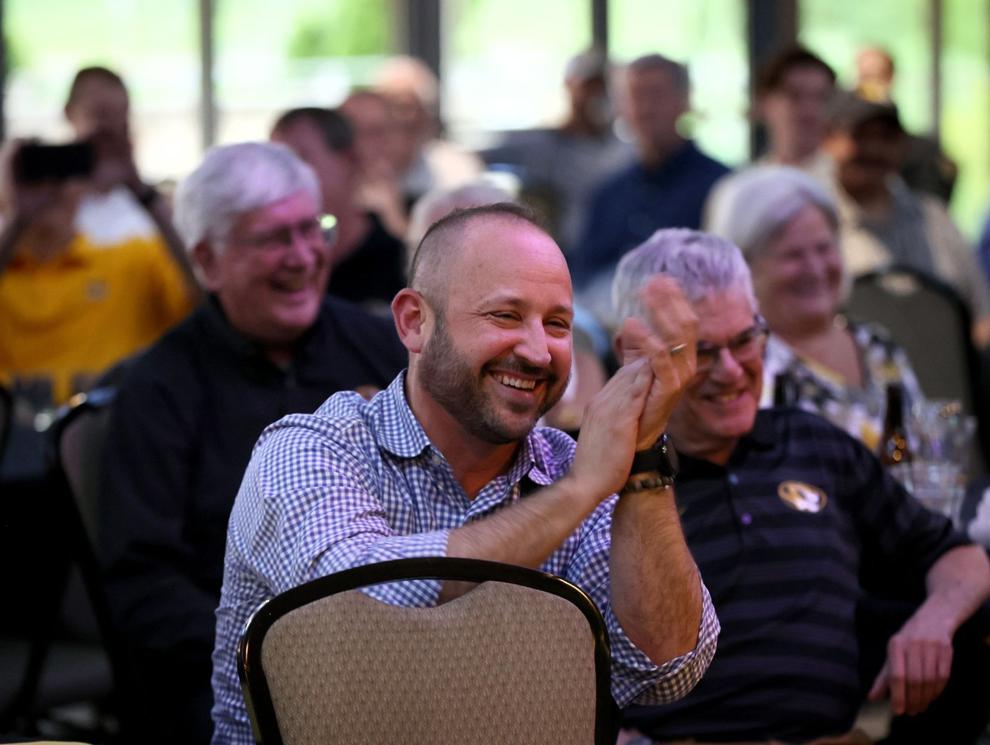 Mizzou Caravan makes stop in St. Louis