Here are the highlights of our weekly chat with readers.
Q: The drafting of 5 Mizzou football players by the NFL is a respectable showing for a .500 team. Without looking it up I would assume Alabama had the most players drafted and in the early rounds too. How did middle of the pack teams like Kentucky, Mississippi and Arkansas compare with Mizzou in the number of players drafted?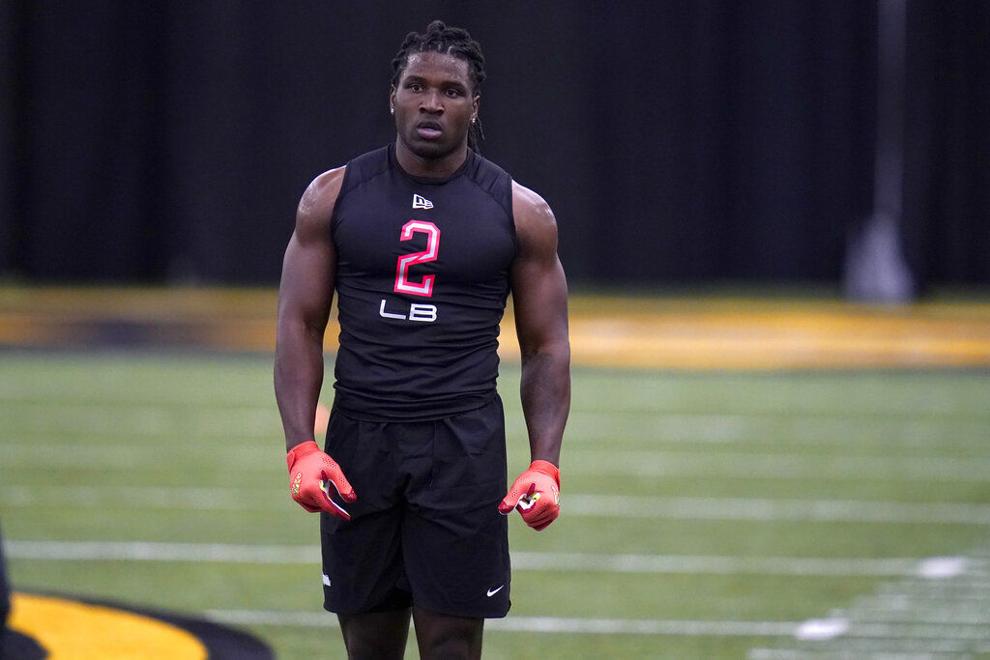 A: Here's the final tally for NFL draft picks from SEC teams:
4: Auburn, South Carolina, Texas A&M
2: Ole Miss, Miss St, Tennessee
That's a pretty good showing for Missouri. Only five other non-SEC teams had more draft picks than Mizzou's five. That would be Ohio State (10), Notre Dame (9), Michigan (8), Penn State (6) and Pittsburgh (6).
Also at 5: Clemson, BYU, Oklahoma, North Carolina, USC, UCF, Texas, Stanford, Oregon.
Those rankings aren't the end-all, be-all to measure college football programs. Clearly Clemson and Oklahoma are better programs and had a better 2020 than Kentucky, Mizzou, Michigan and Pitt. But it's good company to be in if you're Eli Drinkwitz. You can tell your recruits they can reach the NFL by playing at Mizzou - and that's the dream/goal for most of them.
Q: Who is Mizzou's top draft prospects for 2022 NFL draft?
A: At this point I'm not sure there's an obvious first- or second-round prospect. I'd start the list with Trajan Jeffcoat. If you can earn first-team All-SEC honors as an edge rusher after taking off a full season you can continue to develop and work your way into the draft. I'm not sure if MU's two veteran offensive linemen, Mike Maietti and Case Cook, have guaranteed NFL futures. There's not much positional value at the running back position in today's game, so I'm not sure if Tyler Badie is a complete enough player to become a draft pick. Obviously he can catch the ball out of the backfield and be a solid wing man at tailback, but does he bring enough to the table as a pure runner to hear his name called? Not sure. I'm really looking forward to seeing what he can do with an expanded workload. I've always wondered why he doesn't get more touches. If Kobie Whiteside stays healthy and is productive he could work his way into the draft. I have high expectations for Martez Manuel, but he'll be just a junior - technically a third-year sophomore eligibility wise. Is Keke Chism fast enough? What happens with Jalen Knox this year?
Q: So, now MU football's non-conference schedule is set 10 years out. That's not uncommon these days is it? Does it reflect your earlier comment about prices for these opponents going up? I assume that there is some flexibility and creativity inherent in making future adjustments.
A: It's very common to schedule these games 10 years or more in advance. I don't really understand the logic, especially when all the other sports schedule their nonconference games one year at a time. I think it's one of those unexplainable customs in college football that is done the way it's done just because it's how it's always been done. And if you're the one program who goes against the grain, you're left with empty schedules for 10 years. So, a school like Missouri really has no choice but to schedule games 10 years out. It would have to take an NCAA rule at this point to change how teams go about scheduling. Ultimately I don't see the harm in doing it this way. It's a little silly, and last year proved these games can be moved around and rescheduled pretty easily. But it's not going to change until everyone changes.
Q: Does the most recent UMass transfer — Ronnie DeGray III — provide the much-needed upfront power forward factor we sometimes lack?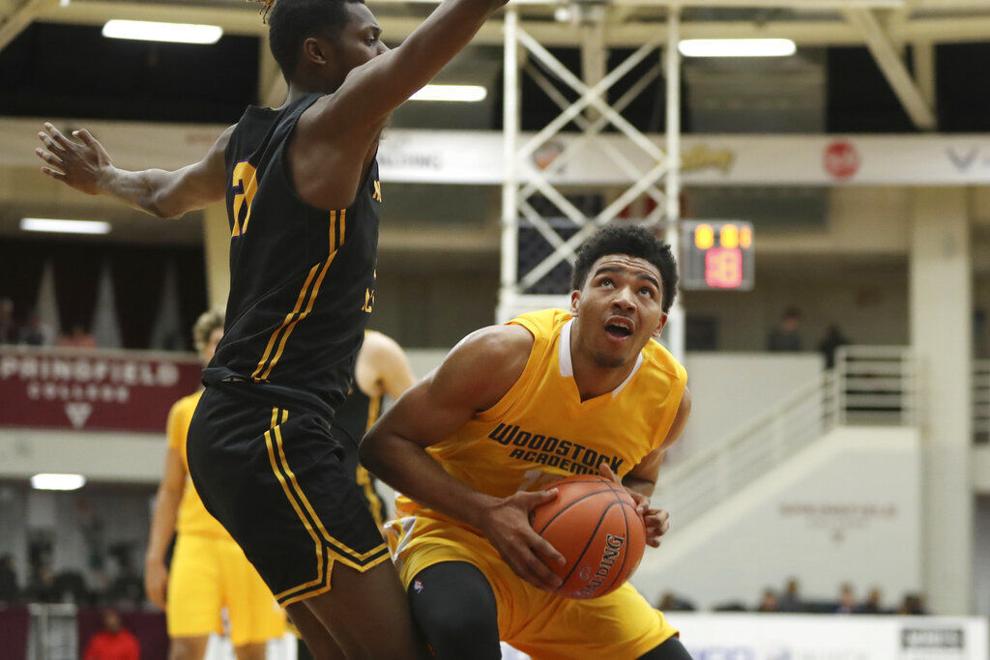 A: DeGray brings some versatility. At UMass he was usually the second-tallest player on the floor last season next to 6-9 Tre Mitchell. He was a pretty efficient offensive player: 61% inside the arc and 37% outside the arc. He's got the frame to guard the 3 and 4 positions and maybe play the 5 some in a small-ball rotation.
You're not going to find many 6-10 proven big men in the portal who can replace Jeremiah Tilmon single-handedly, but if you're looking for a rotational piece who can check a few different boxes, then DeGray looks like a decent fit. Martin and his staff recruited him out of high school and have been extremely familiar with him. So this isn't like they're taking a flyer on a mystery prospect. They would have signed him a few years ago.
Q: Who has best chance to start next season out of the Mizzou NFL draft picks? Bolton & Borom?
A: Bolton will have to beat out veteran Anthony Hitchens in Kansas City, and if that doesn't happen he could start in a nickel package or dime package and see plenty of initial snaps that way. But as of right now, I'm not sure he'd start in the Chiefs' base package.
Borom might have a shot at right tackle in Chicago. The Bears signed former Bronco Elijah Wilkinson to compete for that job, but the position should be wide open after they released Bobbie Massie.
The Raiders drafted three safeties, including a second rounder most considered a first-round prospect. Gillespie should have a shot with a strong camp to earn snaps. Not convinced he'll start, at least not initially.
I wouldn't think Bledsoe or Rountree see serious snaps early unless the Pats and Chargers have major injuries. Though if Bill Belichick saw something in Bledsoe to add him to their secondary that's clearly a sign they think he can play in their system.
Q: Was there ever any particular reason or reasons given as to why Mizzou scheduled their Spring Football game so ridiculously early this year? Why not have had it in mid-April as usual when the weather tends to be nicer rather than I think it was around mid-March?
A: Drinkwitz explained the early schedule when the practices began. It was all designed that way to give the players more time post-spring for the team activities they're allowed to have with the coaches - basically walk-throughs without pads - and then a full offseason in the weight room. That gives the team four months of uninterrupted training for the season. That was the key for his spring schedule. Basically, get any spring injuries out of the way early so players can recover sooner in time for preseason camp. Also, he doesn't like spring practices to be interrupted by spring break, which I understand. If you have three weeks of practices, then everyone goes home or on vacation for a week, when you return for those final two weeks, it takes a few days to get re-acclimated to the practice schedule. Players are rusty or recovering from the week off. Doing four or five straight weeks of practice is more efficient.
Here's how Drinkwitz explained it: "We want to try to create as little contact but as long recovery as we can to really enhance player safety. I think it gives a lot of flexibility to your staff. I personally have never liked the idea where you go practice for seven, eight practices, then you break and then you come back. If we're going to get out there, let's let's get our minds on our business, let's go for four weeks, let's make sure we're improving every day. It's gonna be a grind. But when it's over, we can all drink Mai Tais on the beach and have a good time."
 Q: I saw that Jameson Williams decided to transfer from Ohio State to 'Bama. He's a talented WR but the depth at OSU is probably the best in the nation, so it seems like he transferred out to move up on the depth chart. But then he chose 'Bama which would seem to have nearly the same talent level. Are you able to share any information about his decision to leave OSU, transfer to 'Bama, and whether or not Mizzou had a chance to land him?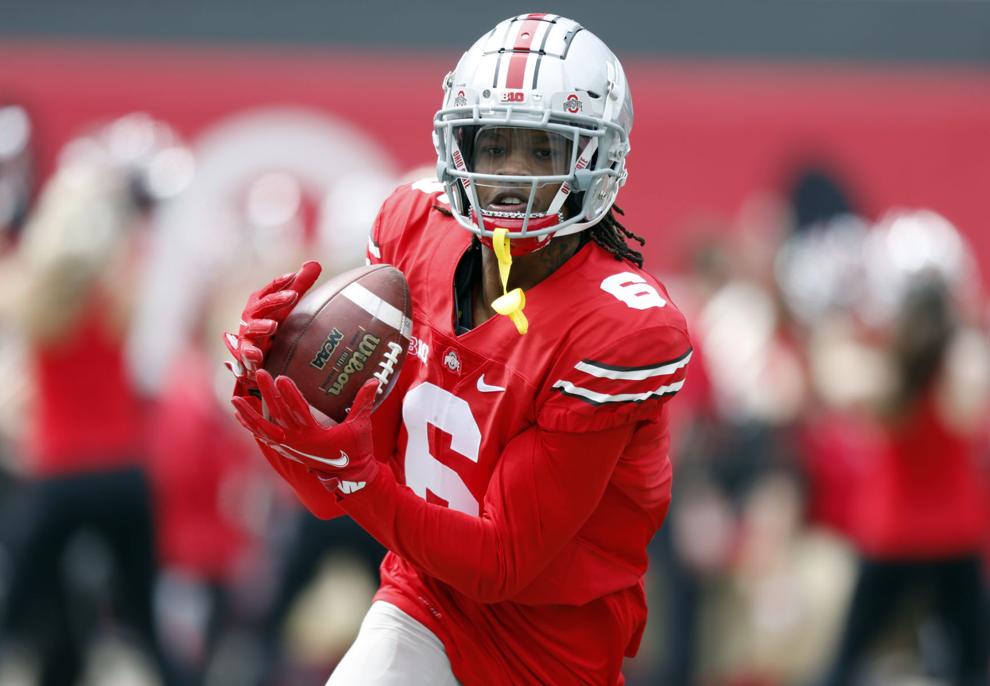 A: I haven't talked to Williams about his decision, but if he wants to play in the NFL then there's no better program in the country right now for receivers than Alabama: Four first-round picks in the last two years. That's unprecedented for any position group from the same program in draft history.
A few things to keep in mind. One, Alabama wanted him. Saban wouldn't take him if he didn't think he could have a role. Two, Ohio State threw to two receivers last year. Williams was on the field but the Buckeyes directed nearly 60% of their throws to two targets. And both are coming back this season. Maybe that's more of a reflection of Justin Fields' ability than Ryan Day's scheme, but unless you're one of those top two targets, it doesn't seem like you're going to get as many touches in that program. Bama has distributed the ball to more playmakers the last few years - and other than John Metchie will have to rely on new starters this fall. Bama has a couple elite talents at wideout expected to play big roles this year - go watch the spring game footage of Agiye Hall - but it looks like Williams might have less established traffic in front of him on the Bama depth chart.