Here are the highlights of our weekly chat with St. Louis sports fans.
Q: What's your projected order of finish for the SEC East this season?
I feel pretty good about Georgia. I'm less sold on Florida, but I'm giving the Gators the benefit of the doubt for now. Would not be surprised if Mizzou and UK are flip-flopped. I think there's a sizable gap between Tennessee, South Carolina and Vanderbilt and everyone else. And not in a good way.
Q: Does Mizzou have any chance of upsetting Florida this season?
Perhaps this season more than most others.
When Florida made the smart call in hiring Dan Mullen from Mississippi State, I said Mizzou better take advantage before he gets the Gators where he wants them. Former Tigers coach Barry Odom got him once, and it was the biggest W of his Mizzou tenure, his only win against a ranked team. Pretty much cemented a contract extension that did not work out.
Now Mullen is on track. The Gators went from third, to second, to first in the SEC East. But there could be some turbulence this season in The Swamp. Especially compared to the steadiness in Athens. Mullen lost his starting QB, his best tight end, his best do-everything athlete and multiple other offensive threats. He's trying to turn a former backup (Emory Jones) into his next QB star while changing his offense around to lean a little more on the running game. And his defense, which was bipolar at best and terrible at worst last season, remains a big question mark. So, I'll say it again. Better take advantage if this is indeed going to be a rare down year, because they won't come often for Mullen, and they likely won't dip too deep.
Q: Should Mizzou have improved Eli Drinkwitz's salary and/or contract length after his encouraging debut to improve the chances of keeping him long-term?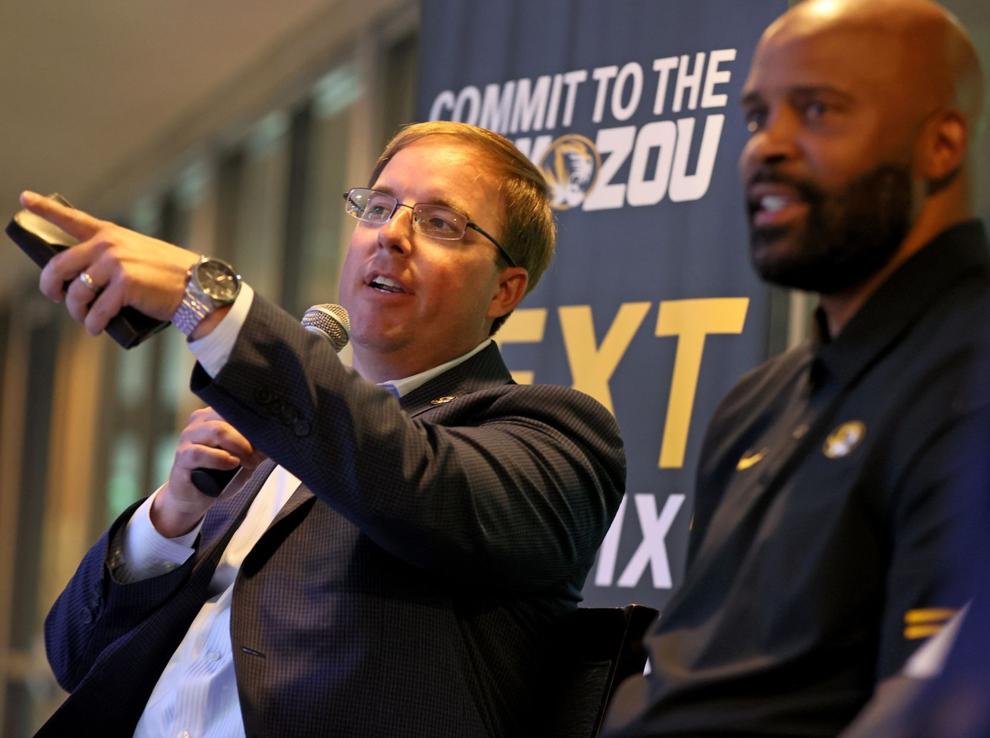 A: Drinkwitz could be in a position to make a lot of dough coaching at Mizzou. I don't know that the Tigers need to rush any sort of raise, though. He got a bigger deal than he likely would have, I think, if Mizzou would not have bungled the coaching search that led to his hire. Bad search. Good hire. But it cost the Tigers more to stick the landing. Drinkwitz now has a desirable job in a desirable conference with a program that has already proven it will work to get him what he wants as long as he continues to succeed. The greenlighting of the practice facility is a good example. If Drinkwitz takes care of business, I do think Mizzou will keep up. Turn the job you have into the one you want. He doesn't have to put up with Alabama in the West. The College Football Playoff is expanding. He could have it good in CoMo for a long time, if both sides think long-term.
Q: How will college athletes being able to profit off their name, image and likeness work for athletes who are not football players? What about baseball players? Could there be a scenario where some decline to jump into the MLB draft because they are making good money playing college ball?
A: Name, image and likeness has predictably been a big topic down here at SEC media days.
I like what Georgia coach Kirby Smart said Tuesday. He started off by saying he does not think it's going to hurt college football. He said he has encouraged his players to be smart about who they partner with and understanding how to protect their personal brand. He thinks this can be an educational opportunity for players to learn about things like contracts and taxes. Smart, and true for all sports, not just football.
One of the biggest knocks on NIL was that all of the money might flow to just the biggest name athletes in the biggest sports. That's already been proven wrong. We've watched women's basketball players, gymnasts, soccer players, etc. find deals that suit them.
Baseball players will be in that group, for sure.
For some SEC programs baseball is a MUCH bigger deal than basketball.
I think it will be pretty rare where the amount of money that is made with NIL is going to be the deciding factor in players -- in any sport -- about if they should go pro or not, and when. If a guy (or girl) can make more on NIL than he or she can turning pro, that would probably be a good sign to stay in school. That includes the Alabama QB who is reportedly going to make a million before he makes his first start. (Most won't come close to that.)
Q: Who do you think Seattle takes from the Blues in the NHL expansion draft? Should Blues GM Doug Armstrong try to sweeten the pot to convince Seattle to pick Vladimir Tarasenko?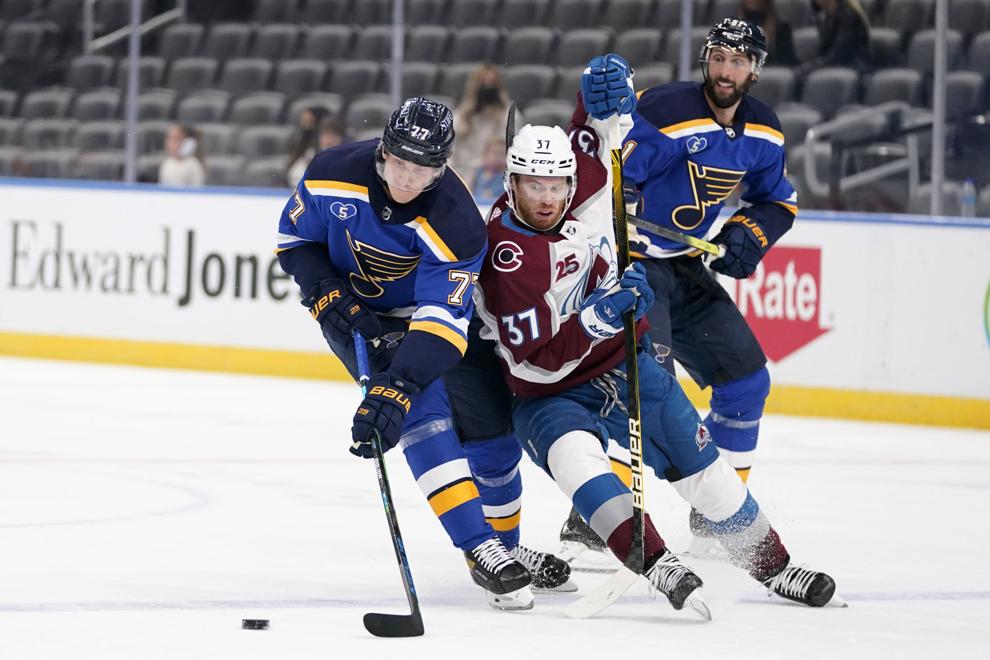 A: Flip a coin between Dunn or Tarasenko, right? Darkhorse candidate has to be Niko Mikkola. If Seattle is thinking what would be best in the long term, he might be the way to go. If they want some sizzle and believe in a Tarasenko rebound, could be No. 91. You could market Tarasenko. No doubt there.
I don't think Army should do anything other than make Tarasenko available, which he already did.
Tell Seattle to take him if it wants him. Nothing more. If not, trade him to one of the teams that hopefully still wants him after the expansion draft. There were some offers that were willing to take his contract off their hands, according to P-D teammate Jim Thomas. If Tarasenko can be used to block Ivan Barbashev from the expansion pool and gets traded for his full salary, that's a win-win considering how sour things have become.
Q: Why would Cardinals manager Mike Shildt bat Matt Carpenter third when Nolan Arenado gets a day off?
A: Rough night for Carpenter at the dish on Monday, eh? Shildt has said in the past that he likes to kind of preserve the top part of the lineup by not moving guys all around when one of them (in this case Nolan Arenado) gets a day off. I would imagine that had as much to do with the spot as Carpenter's more encouraging hitting as of late. And yes, doing things like that goes against the theory that none of these guys care or are affected by where they hit. They do and they are, some more than others.
Q: What do you make of Kofi Cockburn returning to Illinois? Do you think Mizzou fills its final hoops scholarship spot?
A: The combo of Andre Curbello and Cockburn should be a very good one. One of the more exciting guards in the game and one of the most physically dominant bigs. I think Curbello will be able to do more now that Ayo Dosunmu has moved on. Illinois should be a top-10-ish team. I do think Cuonzo Martin wants to fill that spot you mentioned. Preferably with a transfer big man.
Q: Are you on board with the Kyle Gibson idea as a good trade target for the Cardinals?
A: Yep. Gibson would make a lot of sense and he would fit in well with the team. He has a home in the area. Mizzou Hall of Famer. Knows some Cardinals. Attended the Players' Alliance event in STL to help pass out COVID supplies and grocery to STL families just this past winter. He would be my pick, now that the Max Scherzer window closed by the Nationals playing their way away from the seller side of the conversation, and the Cardinals playing their way out of the true-rental-being-a-good-idea side of the conversation.​