Our weekly chat with Tiger fans focuses on the basketball outlook for next season and Mizzou's success against this year's Sweet 16. Here are the highlights.
Q: With the departure of Xavier Pinson, Parker Braun, and Mark Smith, and the additional of one penetrating midrange shooting guard, what are the remaining number of openings we have and what are the priorities?
A: As has been the case for several weeks, Mizzou's five seniors are not expected back in any capacity. Now, if Dru Smith or Tilmon wanted to play another season at Mizzou, I would think the staff would gladly take them back. But that's not happening as of today. I would not be surprised if at least one more player on MU's roster enters the portal. Here's how next season's roster stands right now:
Freshmen (five): Anton Brookshire, Trevon Brazile, Yaya Keita, Kaleb Brown, Sean Durugordon.
Sophomores (one): Jordan Wilmore
Juniors (two): Kobe Brown, Amari Davis
Seniors (two): Javon Pickett, Torrence Watson
(Ed Chang officially entered the portal shortly after Tuesday's chat ended.)
Now, keep in mind, the 2020-21 season did not count for eligibility, so players listed above as juniors are essentially sophomores eligibility-wise for 2021-22 and the seniors are juniors.
That's 10 players. That leaves room for three more additions. From what I'm hearing, Mizzou plans on adding at least two more transfers to get to 12 scholarship players. Martin is OK sitting at 12 scholarships for next year again, one short of the maximum.
Q: Dave, I am curious about Mark Smith's transfer. This will be his third college program. Was there tension between him and Cuonzo or Cuonzo's staff? Thanks.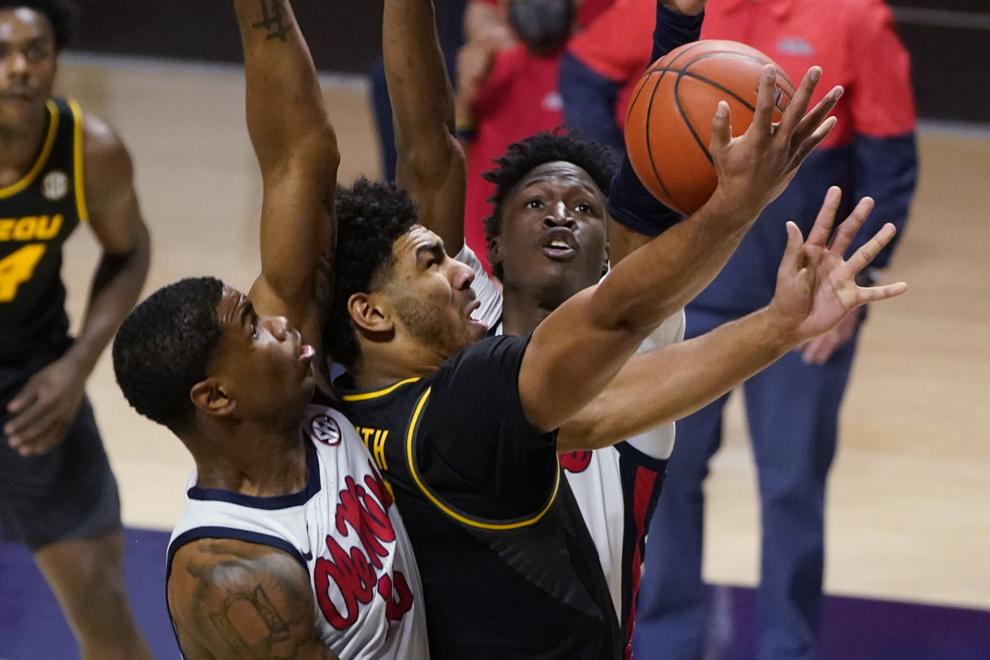 A: Here's what I've been told the last few days: No ill will at all between Mizzou and Smith. He enjoyed his time here. He was one of Martin's favorite players. He had the green light to shoot for three years. But Mizzou's staff is essentially ready to hit the reset button on the roster and prepared to rebuild the backcourt with newcomers. Smith wants to play another year but isn't an ideal fit for MU going forward. His offensive production had regressed each season. It's hard to make a strong case that fifth-year Mark Smith is a better investment than giving more playing time to the newcomers.
From Mark's perspective, he has a longstanding relationship with Bruce Weber and Chris Lowery. He wants to get into coaching right after his playing career but isn't ready to call it a career yet. K-State has been one of the worst high-major teams the last two years (20-41 the last two seasons), but had the 12th-least experienced team in the country this year, per KenPom, and third-least experienced in the high majors. (Only Auburn and Duke were less experienced). So it makes some sense to add a veteran presence, a model citizen, solid defender, capable shooter.
Q: Who should Texas Longhorns hire to replace Shaka Smart?
A: It sure sounds like Brooklyn Nets assistant coach and former UT guard Royal Ivey is a strong candidate.
Personally, I'd start with John Calipari. He'd bring in elite NBA talent. No doubt. I also think he's a better coach/motivator than he gets credit for. Not every player is built for his style, but he knows how to press buttons, and his teams almost always improve over the course of a season. Kentucky fans are getting restless, and maybe he's lost his fastball some, but he could reset somewhat at a place like Texas that's ideal for his outsized personality.
Otherwise, Texas Tech's Chris Beard makes a ton of sense and would be a great hire.
I'm a big fan of Kyle Keller at Stephen F. Austin. Another big personality. He plays a fun and exciting style. He's due for a high-major job.
Q: I keep reading that Rocket Watts is still considered a good prospect/player, but wasn't a good fit at Michigan State? What does that mean and would he be a good fit at Mizzou? Any insight if there is mutual interest between the two parties this time around?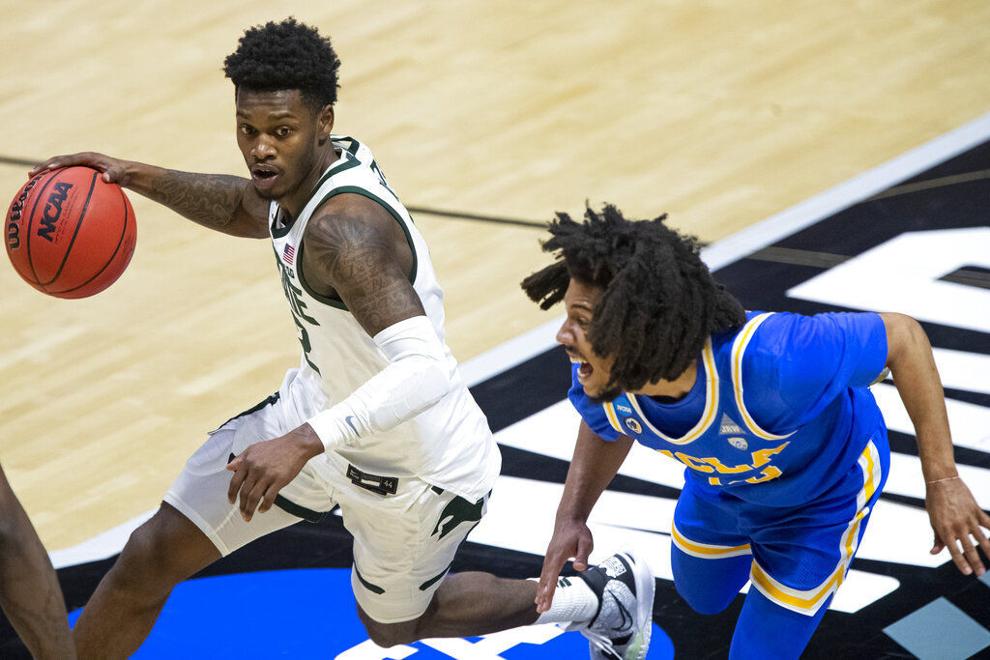 A: I'd be surprised if MU explores that option. Michigan State tried to convert Watts into a point guard this year because he's such a bad shooter, but it didn't really work. He's an athlete but high-turnover, bad shooter and seemed to have flare-ups with Izzo, which isn't all that uncommon there. I don't think he fits what MU now needs with the addition of Amari Davis. MU needs a natural point guard or a great shooter. Watts is neither.
Q: Oral Roberts (a 91-64 season opening pasting by MU) makes the Sweet 16; Oregon (another MU victim, albeit without Richardson), ditto; Arkansas (with whom Mizzou was very competitive), the Elite 8, and gives Baylor a decent battle; Alabama (another MU win), also Sweet 16 ... so what was the difference between these teams and Mizzou at year end? Simple: they progressed, MU regressed. Is that on Cuonzo, the players, or both? What sayeth you, oh scribe?
A: I've written about that extensively lately. If you look at the difference in MU's first 16 games (13-3) and final 10 games (3-7), the offensive differences were negligible. Scoring dipped a couple points and the team shooting percentage fell off a point or two. But MU's opponents shot the ball 7 percentage points better and MU's rebounding fell off dramatically. I think you can trace it back to a few developments:
* Tilmon's two-game absence and his offensive/defensive lull after he got back.
* Pinson was a defensive liability on the perimeter.
* Pickett's ankle injury took him out of the rotation and forced Watson and Mark Smith to play more minutes on the wing.
And there's no way to prove this, but anecdotally, the experience and continuity advantages Mizzou had early in the year were no longer a major advantage by the end of the year when other teams had played more together over the course of the season.
All that being said, I would never make sweeping generalizations about one team based on the NCAA Tournament. It's way too small of a sample size. Illinois could still beat any team left on the bracket - but ran into a buzzsaw against Loyola. Oklahoma State and Texas were two of the hottest teams coming into the tournament and both were ousted quickly by double-digit seeds.
Q: Does Torrence Watson have a shot at having a senior year like Ryan Rosburg? Maybe not a great comp, but it was so fun to see him have a huge unexpected senior season and I'd love watching the same with Watson.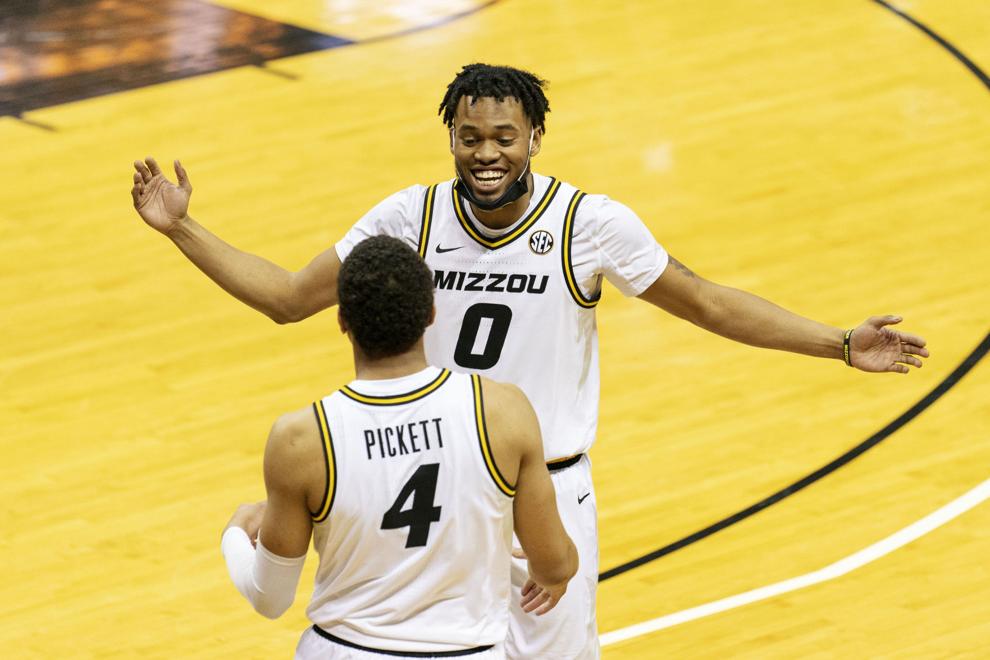 A: There's a lot to like about Watson as a teammate. But he's so one-dimensional offensively and that dimension is not very good. He doesn't take two-point shots and doesn't get to the foul line. He's almost exclusively a 3-point shooter. In his career at Mizzou, he's played 1,413 minutes. He's attempted 92 2-point shots. He's attempted 72 free throws. He's attempted 299 3-pointers - and shot 32.4% from 3. To become an effective player that earns more minutes he either has to expand his offensive game - more drives, more layups, more drawn fouls - or increase his 3-point percentage by 6 to 8 points. That's a lot to ask. Can he do it? Maybe. But I could also see why a staff after seeing him in person every day for three years is ready to invest in a younger player with more upside.
Q: When I look at Parker Braun's failure to bulk up and the general lack of athleticism with the rest of the SEC, shouldn't we be examining their strength and conditioning program? Now I know Cuonzo has kept the same person for multiple stints, but is it working? Is that the source of the problem?
A: Braun is one player. What about the rest? Tilmon was in great shape and one of the biggest, strongest players in the SEC.
Pickett and Mark Smith were two solidly built wings. Pickett has transformed his body since coming to Mizzou in terms of strength and bulk.
Kobe Brown was a perimeter player in high school. By February he had become a durable, legit SEC power forward.
When Reed Nikko was a freshman I watched a team workout in the weight room and he couldn't complete a series of push-ups and planks. By his senior year he held his own in the paint against Tilmon and other SEC bigs.
Some guys just struggle to put on muscle no matter how much the strength staff and nutritionist works with them. I'd say there are more success stories in this program when it comes to Nicodemus Christopher than guys who struggled to improve their bodies.
Q: Obviously big shoes for Tyler Badie to fill but Drinkwitz said he's up to around 200, like to play in the upper 190's. Sounds like he's embracing his conditioning and his opportunity.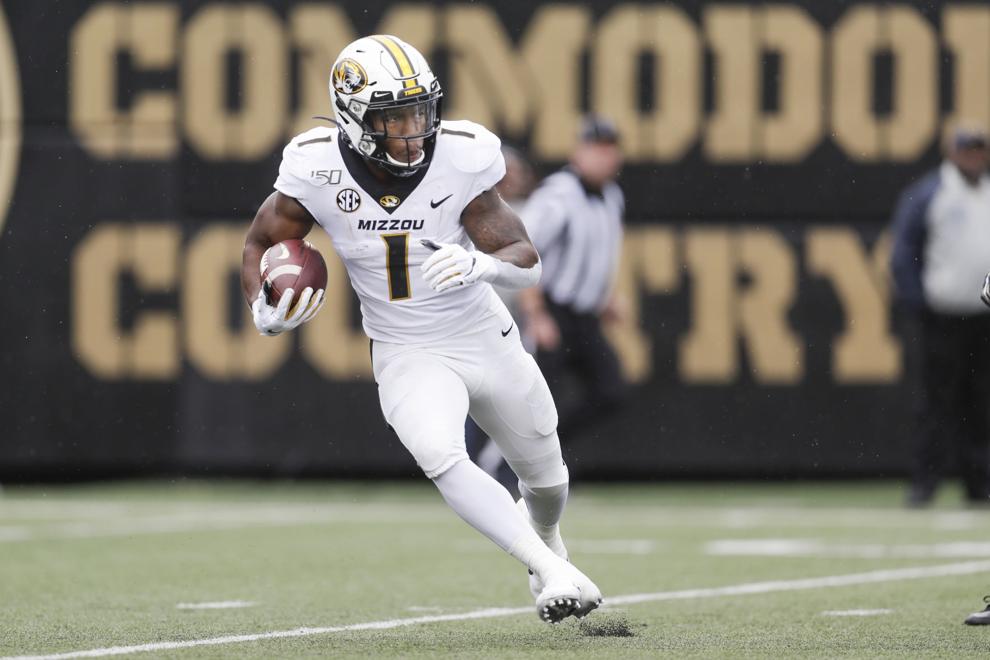 A: To recap, Badie played at 182 last year. Got up to 197 for spring practices, then got even heavier at around 203. He told the coaches that was too heavy and he felt better in the mid 190s. Either way, he has to find the sweet spot where he's strong enough to absorb contact in the trenches but light and quick enough so he doesn't sacrifice his true strength, being a playmaker in the open field as a receiver or outside runner. He's got so much upside as a difference-maker in this league. But he's not a 15-carry-a-game kind of back. Or at least he hasn't been to date. I think that much of a workload could work against his strengths as a multipurpose weapon.