A three-game Missouri Tiger losing streak caused plenty of angst in our weekly chat. We're here to lend some perspective, and also some insights after our face-to-face with Eli Drinkwitz.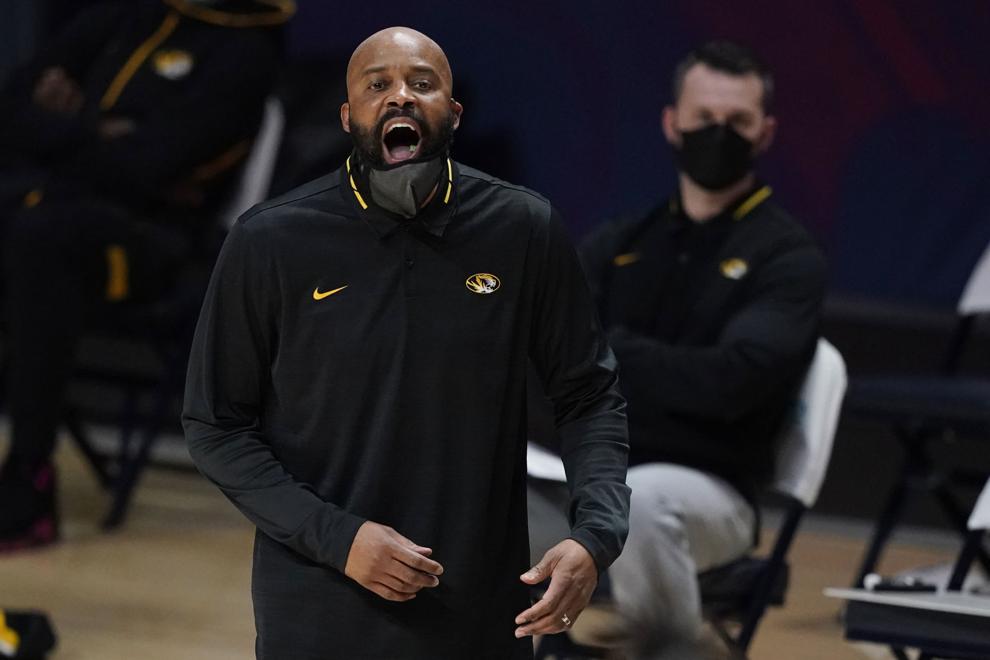 Q: I bet the slant of Tiger strings today will focus on separating Coach Martin from the program. I'll leave that subject to AD Jim Sterk after our season is complete. We still have a good shot of making the tournament. My take is our key to winning our remaining games comes down to playing tenacious defense and turnovers. Given the current mix of players will continue to be inconsistent on the offensive end, I believe if we can achieve this, we will be fine.
A: Cuonzo Martin isn't getting fired. Let's get that out of the way right now. By winning 20 games (and making the NCAA tourney) in his first year, Martin triggered a clause in his contract that says Mizzou can't fire him without cause until May 2021 — and if so, would owe him $6 million. Missouri isn't taking that kind of hit to fire a coach who still has his team in contention for its second NCAA tourney appearance in eight years, both of which would come under his watch.
His team's in a slump. His team still has five Quad 1 wins this season, more than all but five teams in the entire field of 351 Division I programs.
Mizzou doesn't force a lot of turnovers on defense and hasn't played anything close to ferocious defense lately. That has to improve. On Tuesday it was all about MU's turnovers and bad transition defense. That combination hasn't been a weakness for this team this year but it certainly was at Georgia. They have to sharpen the offense, too. No doubt. Pinson needs to make better decisions with the ball and play to his strengths. Dru Smith needs to handle the ball better. He got sloppy and careless at Georgia. I thought Tuesday was a good night for Mark Smith. He's not someone they're counting on to score 15 points a game like he was the first couple weeks of the season. If he can score 10, hit a couple 3s, play hard, disruptive defense, that's his role.
Q: Has Cuonzo been able to capitalize on the team's success this season on the recruiting trail? Waiting for a group to be successful as upperclassmen is not something this fanbase is used to? Is this just the Cuonzo way?
A: Well, there is no recruiting trail. It's been an NCAA dead period for 11 months, so Martin can't visit recruits or have them visit him. He signed a five-man class in December and have several offers out for 2022 targets.
Waiting for upperclassmen to be successful is not what Mizzou fans are used to? Well, I guess that's true in some respect. Mizzou fans are used to waiting for ANY success and ... watching other teams play in March. Mizzou has played in one NCAA Tournament in the last eight years and hasn't won an NCAA Tournament game since 2009. Perspective: My kids are 11 and in their last year of elementary school. Mizzou hasn't won an NCAA Tournament game in their lifetime.
So, I guess I'm a little confused by the notion that fans are used to success, especially with young players. The early 1990s were a long time ago. The Kim English-Marcus Denmon-Mike Dixon years were a long time ago. Even that team was all about upperclassmen having success - and fans having to be patient for that talent to develop.
Q: I remember Jack Buford's signing being a Big Deal, and him talking about participating in recruiting other STL players. But I guess that if he couldn't play for a team that really needed OL help once he opted back in, then it should not be a surprise about him moving on?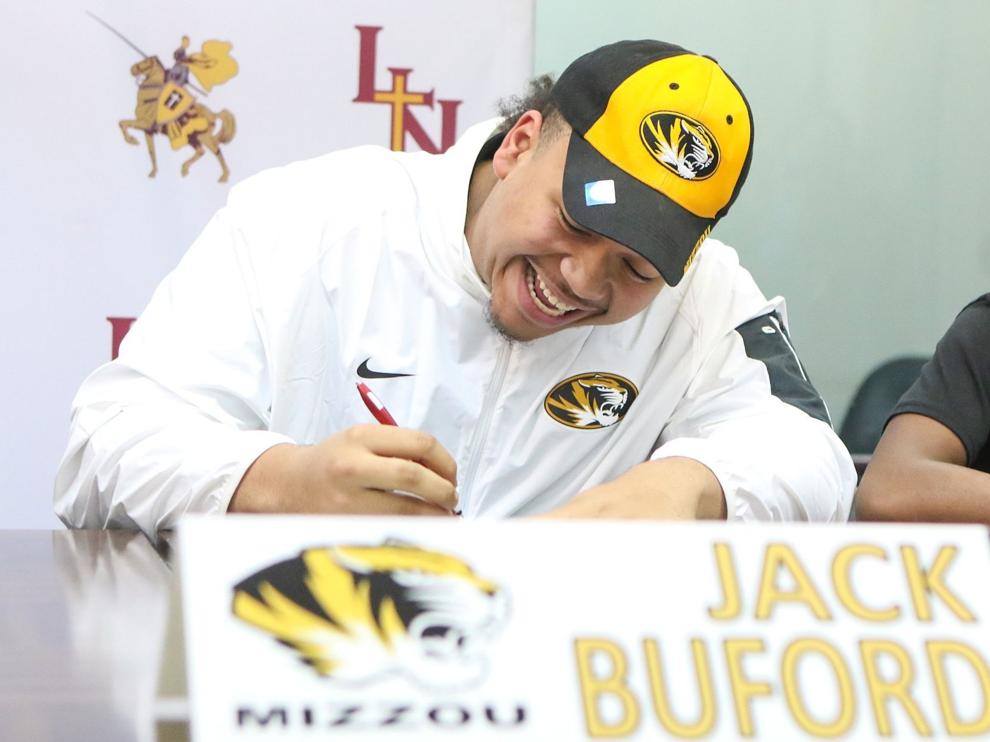 A: Not a surprise at all. He wasn't a great fit for the new staff. The writing was on the wall in big, bold letters last fall when four different players saw time at left guard and he wasn't among them. He'll land in a good spot, I would think, this spring.
Drinkwitz told me Wednesday he expects more roster turnover possibly after the spring, notably on the defensive side.
"There's still the transition from some previous staff with the defense," he said. "So there's gonna be some guys that naturally feel maybe I'm not their (fit), whatever that is."
Q: Pinson just doesn't seem fully engaged the last few games. Not that even a longtime fan can really read nonverbal communication through a TV screen.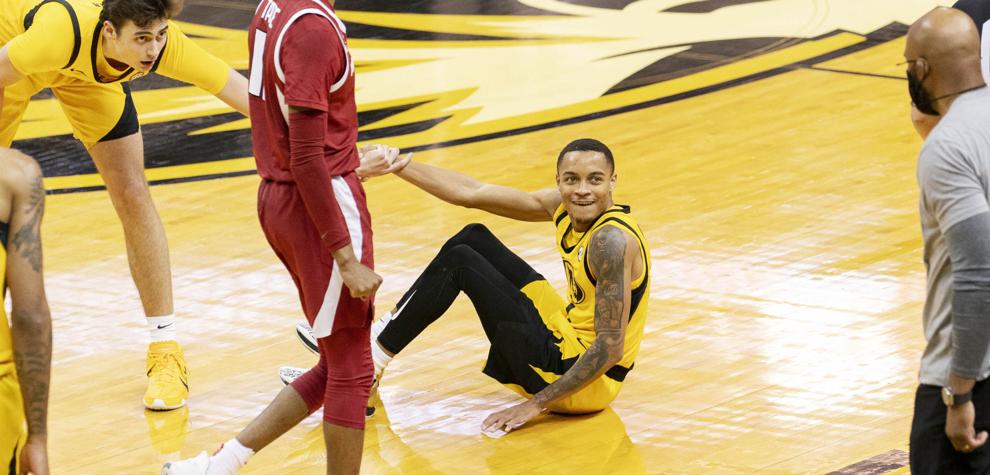 A: Yes, it's not necessarily a new trend. He's done this before. He usually recovers in the next game and gets back to playing to his strengths: driving the ball, drawing fouls, making plays for his teammates, getting to the FT line. At times he seems intent on becoming a pull-up jump shooter. Cuonzo is clearly frustrated. The only motivator might be the bench. But then your margin for error is that much smaller without your most talented guard in the game for long stretches.
Q: Loved your interview with Eli Drinkwitz. He knows it's going to be a challenge to make Mizzou a consistent winner in football but he is so positive about the future that it's hard not to be overly optimistic about the 2021 season. My question: How does Mizzou's talent level compare with the rest of the SEC East?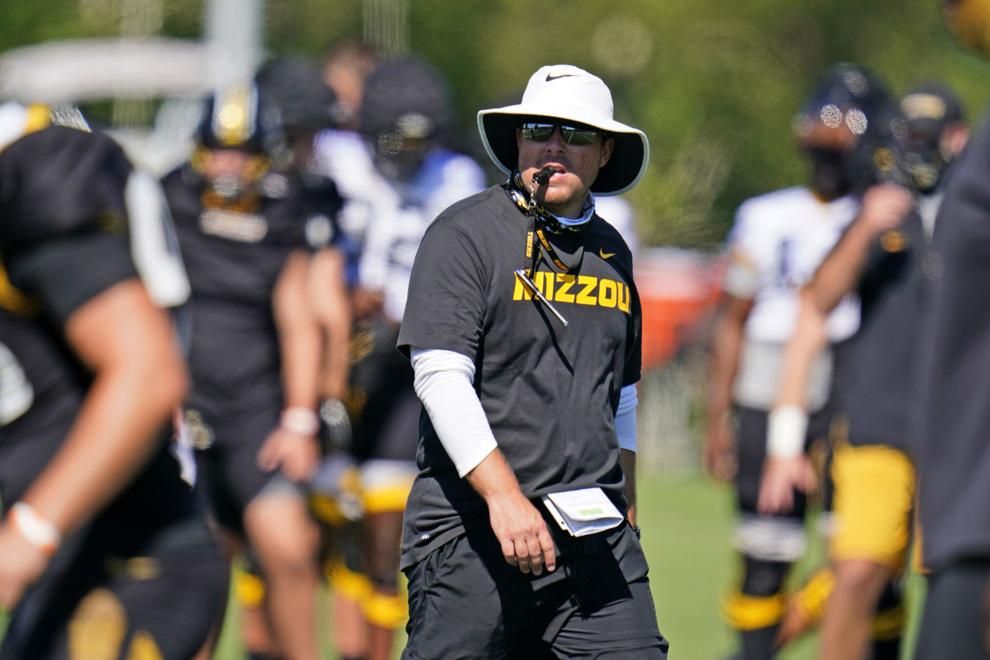 A: Still behind Georgia and Florida but a step ahead of Tennessee after its roster exodus, Kentucky, South Carolina and Vandy. Having an established quarterback is enormous for Mizzou in 2021. Bazalak isn't the preseason All-SEC candidate, but look around the league at QB situations. Here's who will be replacing their starter in 2021: Florida, Tennessee, Kentucky, Alabama, Texas A&M, Arkansas, South Carolina.
The best guys coming back this year are Ole Miss' Matt Corral, Georgia's JT Daniels, Auburn's Bo Nix, Bazelak, LSU's Myles Brennan, Mississippi State's
MU also brings back four starters on the O-line, a handful of proven playmakers on offense, the entire defensive line and some key pieces at corner, safety and linebacker. There's a lot to like about the returning roster.
Q: Who is accountable for the debacle which has become the second half of a MIzzou men's basketball game? Which individual(s) are managing the game and need to be held accountable. Players, coaches, both?
I understand the buyout component of Coach Martin's contract. Is he the man to get this program to the next level which at this point seems to be middle of the SEC standings and a few wins over .500 overall. In my mind, doubt is starting to creep in. And, I realize Coach Martin and the team have had to contend with COVID-19, J. Tilmon's absence the last couple of games, etc. Other teams have had to deal with the same issues though. As Coach Parcells always says, "You are what your record says you are."
A: Yes, you are what your record says you are, and this team's record says it's still having its best season in nearly a decade. Those three wins over top 10 teams still happened this season. The second-half collapses are bad. There's no denying that. The way the schedule unfolds going further, Mizzou's floor is deeper than its ceiling is high in terms of postseason seedings. But even good teams have slumps. Iowa lost four of five games and is still considered a threat. Texas Tech had a 3-3 stretch. West Virginia had a 2-3 stretch. Texas lost four of five last month. These are all Sweet 16 caliber teams. Mizzou is hardly alone in going through a rough stretch. They've got to solve some of these issues. They know that. Who's accountable? Just like any team in any sport, it falls on the head coach and his top players to fix the problems. No one is disputing that.
Q: I keep seeing a lot of people saying Mizzou is a lock for the NCAA Tournament. I'm not sure about that. They finish below .500 in conference and I'm not sure they make it. What do you think they need to do to secure a bid?
A: If they split the final four games (or six games if the two postponed games are played) then that could be enough to stay on the right side of the NCAA bubble. A loss at Florida won't really hurt their chances of making the tourney because that's a Quad 1 game and will help strength of schedule.
All that said, if MU loses Saturday at South Carolina then it's time to start worrying about making the bracket.
Don't forget though: The good wins are excellent currency. You can't take away those Ws over Illinois, Alabama, Oregon, Tennessee (on the road) and Arkansas (on the road). And the selection committee doesn't take into account when the games were played. A win over Illinois on Dec. 12 is viewed no differently than if it happened on March 12.