In our first chat with Cardinals readers since the start of the regular season, we take a deeper look at questions surrounding the Cardinals rotation. Here are the highlights.
Q: From the opening series, what were your top-three positives and areas of concern?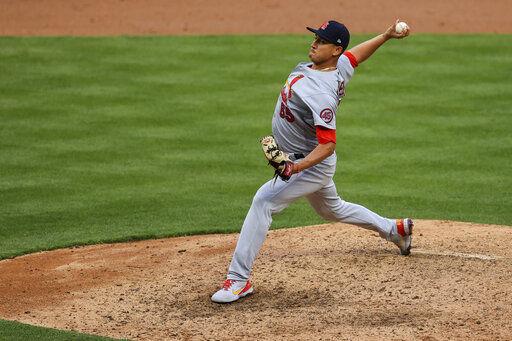 A: One of the best things I saw was that Giovanny Gallegos was dominant in a setup role, as he was two years ago. Also, Paul Goldschmidt and Nolan Arenado are going to be on base a lot and make a lot of good plays. And, despite the results, I liked Carlos Martinez's stuff.
I was concerned that the Cardinals' starting pitching might be a little short, even when the injured ones come back, and I maintain that position. Justin Williams may need a bit of a break. He has been swinging hard, but with no success. The bench doesn't seem as if it will offer much other than John Nogowski as a hitter.
Q: Should we be concerned with Jack Flaherty, who was expected to be the staff ace? What has changed from his great half-season two years ago?
A: It would be more fair to judge any pitcher when the temperature is above 37 degrees. The Reds' pitcher, Luis Castillo, was an All-Star two years ago, and he allowed 10 runs in three innings. Neither starter could find a good grip on the ball. I'm not concerned with Flaherty yet. But he needs to establish himself as more of an ace.
Q: Why are Adam Wainwright's home/away splits so different?
A: Busch Stadium always has been known as a pitcher's park, and I suspect most of the Cardinals have pitched better there. A couple of parks in the division, where the Cardinals play 18 to 20 road games, can be shooting galleries, such as Cincinnati and Chicago. Milwaukee can be that way, too, skewing someone's stats. I rather imagine, though, that Wainwright is comfortable with the Busch Stadium mound, and he says he likes to pitch to the crowd there, which he will have a chance to do Thursday.
Q: How soon will the Cardinals bring up Matthew Liberatore and Zack Thompson, and do you think the starters will burn out the bullpen, especially with John Gant and Daniel Ponce de Leon being used as starters?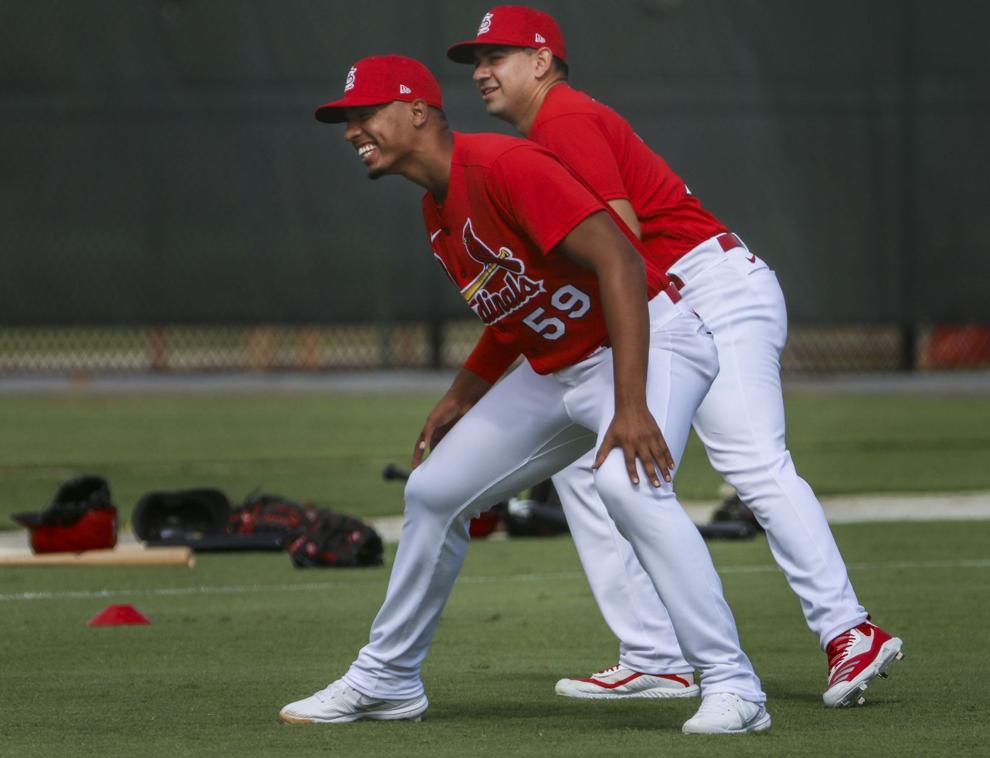 A: Liberatore and Thompson deserve to have the minor-league seasons they didn't get last year. They aren't the first ones who would be brought up. Johan Oviedo would be, if you wanted a starter. Ponce de Leon and Gant are just as capable of going five or six innings as the three starters who already have pitched, and they're not facing the same kind of firepower the next two nights. But, yes, ultimately, starters are going to have go longer or there will have to be one more reliever and one less position player on the roster.
Q: John Mozeliak's mismanagement of the roster is coming to obvious conclusion. No proven leadoff hitter; no established cleanup hitter; no proven outfielder; and aging, unproven and mercurial starters. … Mo needs to go!
A: The cleanup hitter, Paul DeJong, did hit two homers in a game Saturday. The leadoff man, Tommy Edman, had a big spring and should be fine, but the Cardinals could go with Dylan Carlson if they need to. I was unaware that the season was coming to a close..
Q: The Cards are a good left-handed bat short, and it's not Matt Carpenter or Justin Williams. Are you surprised they didn't make more of an effort to get a lefty bat?
A: They are a left-handed batter short, unless Carpenter recaptures some of his old form. The club will give him a little time, but the Cardinals might have to look for a left-handed hitter, probably an outfielder, later in the season.
Q: Tony La Russa went out on top in 2011. Why did he come back to manage?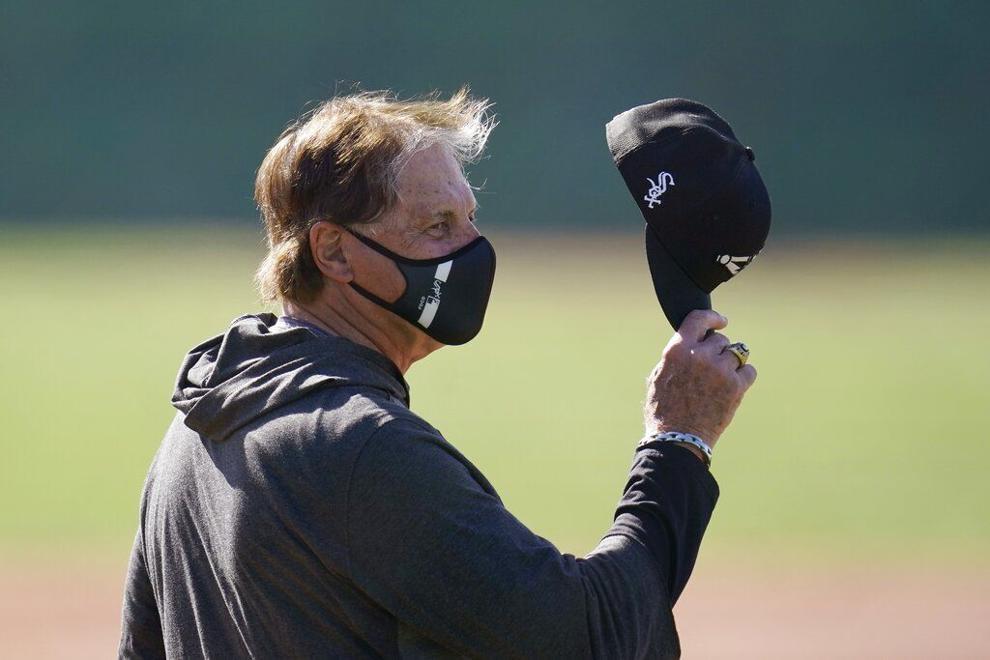 A: He started watching all his ball games from upstairs as an executive or later a consultant, and he decided he could do it better, or at least differently than what he saw down below. He wanted to have something to do with his team winning every game, and he felt this was his best shot. Plus, he's never gotten the White Sox out of his system. They were his first love.
Q: Three months ago, most fans saw 2022 as the year that the Cardinals would be in the World Series conversation. Then John Mozeliak pulled off a beautiful trade for Nolan Arenado, and everyone seemed to bump up the timeline to 2021. Maybe 2022 is still the real timeline when it is Jack Flaherty, Daniel Hudson, Alex Reyes and maybe a new frontline starter via free agency.
A: I don't think you can underestimate the rotation until you have seen all the elements. Daniel Ponce de Leon, John Gant, Kwang Hyun Kim and Miles Mikolas have yet to pitch. It might still be short then, but it's too early to say that. I do like that top three for next year, though.
Q: If the Nationals fall apart by the trade deadline, how great of a story would it be for Max Scherzer to come home in a trade?
A: Perhaps the Nationals might fall out of the race in the second half of the season, and Scherzer might be available. I bet St. Louis isn't on his don't-send-me-there list.