Sports columnist Ben Frederickson chats Cardinals, Blues and future of NCAA after the Supreme Court's smack-down. Here are the highlights . . . 
Q: Cardinals manager Mike Shildt likes to say he doesn't "alibi" stuff, but he sure sounds close to it in some of his post-game press conferences, especially when he tries to stir more praise for the team. Should he be more tell-it-like-it-is?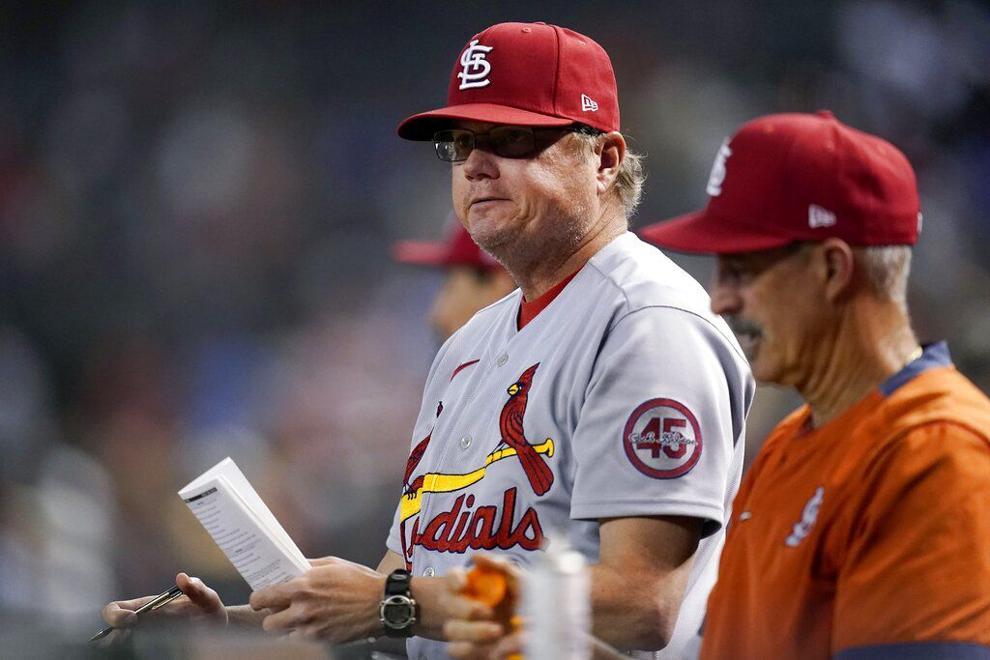 A: The manager being an optimist is not the reason this team has been struggling. That much, I can guarantee. Do you have to buy what he's selling? Nope. But don't expect a guy who keeps books about the power of positivity on his desk to not take that path. Or do, but you're going to be frustrated often by his public post-game responses.
That said, there is a difference between defending your guys and asking followers of the team to overlook the obvious.
Shildt sometimes gets too far on the wrong side of it, and I see why it ruffles some feathers.
Some seem to think the comments Shildt makes into the Zoom cam after the games are the same ones he's sharing with the front office, his coaches and players. I never assume that.
He's not going to put himself in a spot where he feels like he's throwing his players under the bus. Some think he should. But he won't.
He's not going to put himself in a spot where he feels like he's calling out the front office for not sending help. Some think he should. But he won't.
I think we are often seeing a guy tiptoe around what he really thinks.
The team needs help from the front office. Shildt is an easy target, but I don't think he's the right one.
And I'm old enough to remember him getting ripped for dropping f-bombs in the video that old video that was streamed from the clubhouse. Oh, how times have changed. I guess Shildt will have to get a case of the red (rear) soon to remind folks the married life hasn't softened him up too much.
Q: Did the Blues prematurely close the championship window on themselves by not doing whatever it took to keep former captain Alex Pietrangelo? The Knights, who are still playing, seem happy to have him.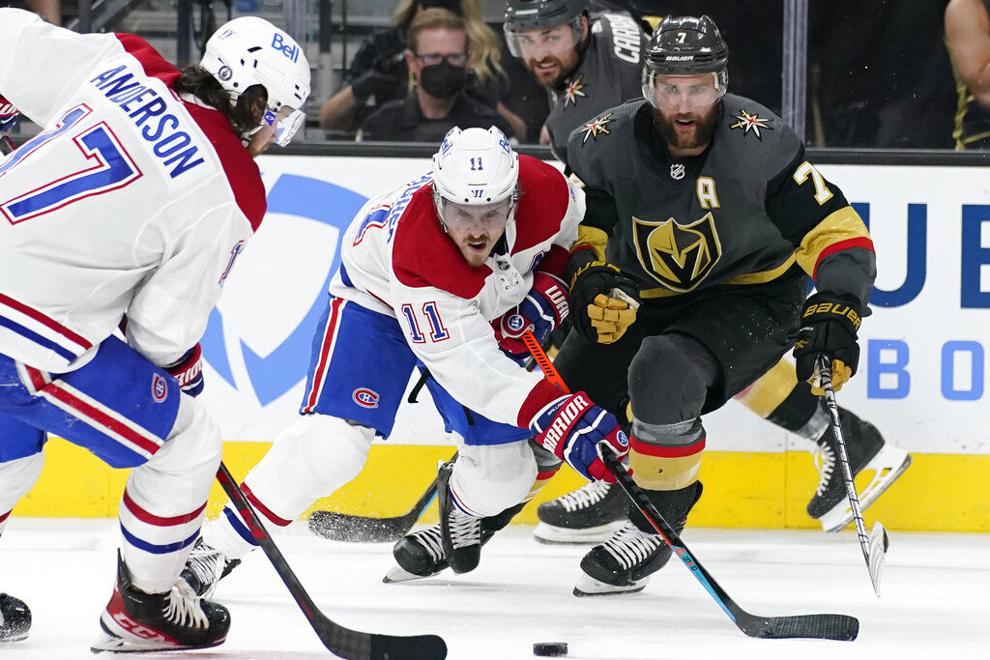 A: If Pietrangelo wanted to be here, he would be. Simple as that. The Blues made him a good offer. He could have been on every Car Shield Commercial from now until the end of time to supplement his income. The Blues didn't short-change him, and they stretched in ways they had not before. Vegas offered a contract that made a lot of other teams cringe in its commitment to an aging player, one that very likely will sting on the back end. Hockey is full of examples of stars who took a little less to make a better team in a hard-cap league. Pietrangelo decided to get paid to the max, and he certainly earned it. But I'm not going to fault the Blues for how that played out. The Blues made what they felt like was their best offer. Pietrangelo's agents did their job well. The Blues pivoted to Torey Krug. Vegas won year one of the comparison, but that might not be the case over the course of those two contracts. The Blues did miss Pietrangelo this season. No debate there.
Q: Your take on the future of the NCAA after this week's Supreme Court decision?
A: I think the Justice Kavanaugh line of, "The NCAA is not above the law" is going to stick around for a while and be mentioned quite a bit in the next lawsuits that inevitably come.
The NCAA missed so many chances to move the ball forward on fair compensation for student athletes on its own, and now it's going to be dragged forward with less input on where this stops.
This case was just about academic benefits like giving student athletes laptops and study abroad funding. Why the NCAA even fought it this long proves how rooted the organization's leaders are in an outdated model.
Q: How many games will the Cards win during this 13-game stretch of some of the worst teams?
A: The Braves were a misleading "bad" team, and the Cardinals' struggles against them proved that. Against the truly bad teams, and the rest during this stretch pretty much fit that description, the Cardinals have been pretty steady so far this season. Nothing is guaranteed when your offense is only averaging 3 runs per game in June and every starter not named Adam Wainwright is a coin flip. Nothing. But I do think the Cards find a way to either win or split their next four series against Detroit, Pittsburgh, Arizona and Colorado. And no, there will be no parade if they take care of business. If they don't, gulp.
Q: Are the Cardinals concerned about not having a true sellout yet since Busch Stadium opened up entirely? Are they saying anything about that?
A: Nothing yet, and no surprise there. The first and only home series so far with full capacity available was the Marlins one, and it ran from Monday through Wednesday. Not an ideal opponent. Not an ideal part of the week. And not ideal weather; hot! The upcoming weekend series against the Pirates will offer a better read.
Q: Two questions. Who is Lars Nootbaar? And what's the outlook for him?
A: Nootbaar is a 23-year-old former eighth-round pick out of Southern Cal in 2018. He's pretty fresh off a right-hand injury that kept him out between May 28 and June 13. Southpaw swinger. Was averaging .329 with five homers and 17 RBIs over 29 games at Class AAA. Strong-armed outfielder who can play all three spots. He will be wearing No. 68. Now that he is healthy and hitting in Memphis, he created the opportunity to take advantage of the playing time vacated by Lane Thomas and Justin Williams. Maybe he's the fourth outfielder when Harrison Bader gets healthy. Or, maybe he makes Harrison Bader the fourth outfielder. Time to find out. The Cardinals are long overdue for some good old fashioned Cardinals Devil Magic. Maybe Nootbaar is the guy? A Hazelbaker-like surge could really help this team.
Q: Was Dylan Carlson (zero home runs at Busch this season) oversold to Cardinal Nation as an offensive difference-maker?
A: I'll push back on this one. Carlson's .756 OPS is fourth among rookies who have more than 200 at-bats this season. This chat has spent a lot of time wishing the Cardinals had ex-Cards outfielder Randy Arozarena. Randy A's OPS this season is .763, one spot ahead of Carlson's on that list of rookies with 200-plus ABs. So, no, I don't think Carlson was over-advertised. I think he's a really good young player who is playing like one. He's 22 years old. As for his wonky home-road splits, I don't know how to explain those other than they are strange and will probably even out over time.
Q:What's next for Eli Drinwkitz? Can he land Luther Burden?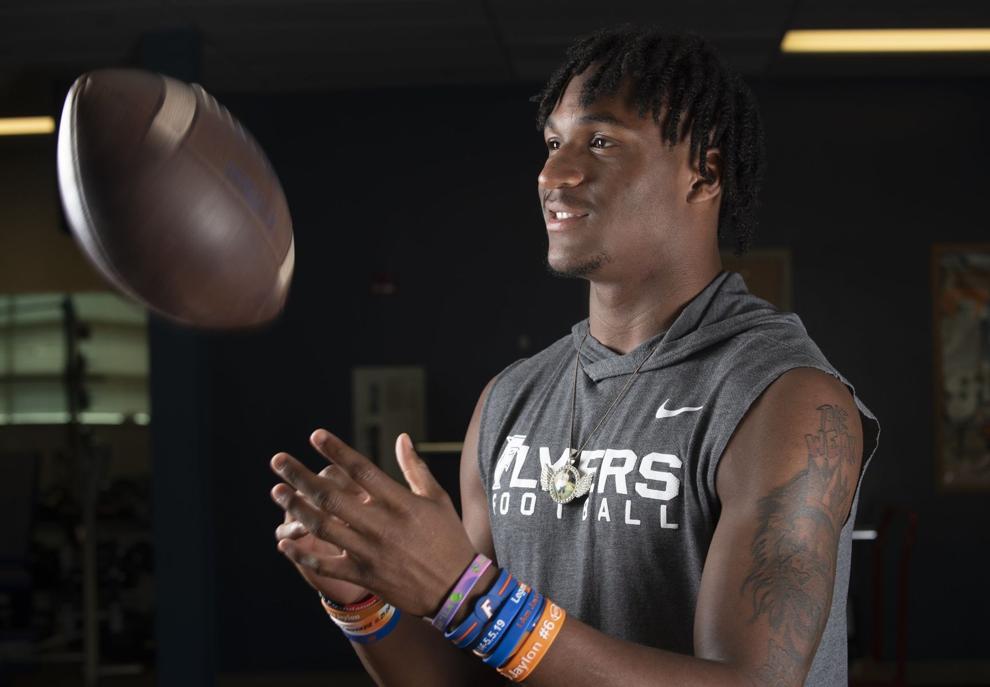 A: It won't be celebrated if he pulls it off, but finding a way to keep his current commitments will be perhaps his biggest challenge now. Some of the "committed" players have been taking visits elsewhere or expressing interest in it. Doesn't sound very committed, does it? Remember, nothing is official until the dotted line is signed on the scholarship documents. It's impressive how Drinkwitz was able to come on strong with the Burden effort. I think the name, image and likeness progress in the state will help him in this department. He really needs the governor to sign off on that bill, by the way. If you are Burden, and name, image and likeness is good-to-go, where can you make the most cash? Being the big star playing for your home-state school, or being just another highly ranked out-of-state player at Alabama, Oklahoma, Georgia or somewhere else?
The answer should be Mizzou.
Q: What turns the Cardinals around? Firing Jeff Albert? Trades? Some other combination?
A: Lars Nootbaar, of course.
No, the Cardinals need a combination of things.
Proven starting pitching help. Some on-base injected into the lineup. Good news for key players, specifically pitchers, on the health front.
If sending out Albert can help send a shockwave, it should be considered. Clearly the Cardinals don't agree with that kind of thinking, or they would have done it, probably Monday. The All-Star break could be another window to watch if the lineup's performance is still lacking.
Q: Is the biggest concern for the Cardinals organization right now the future of Paul DeJong?
A: He has to be up there on that list. This was supposed to be the season that either quieted the criticism or turned up the volume, and so far it's been the latter. For the first time, it's fair to wonder if the Cardinals should consider moving him before the shortstop migration starts this offseason. I'd also add that the DeJong slide has increased the concern about hitting coach Jeff Albert for me. No Cardinal was more outspoken about buying in on Albert's approach than DeJong.
Q: Would it be better if the Cardinals admitted 2021 was a lost cause and made trade-deadline deals to better prepare for 2022?
A: The Cardinals tend to win when they get quality starts from a starter.
They tend to win when they score a league-average amount of runs.
I don't think getting this team there is impossible, and I think suggesting it is takes a lot of pressure off the front office. This team is not unfixable, and there should be a lot of interest in fixing it, considering the circumstances.
Potentially the last season for Wainwright and Molina. Potentially the last shot with combination of Goldschmidt, Arenado, Wainwright and Molina. An upcoming 10 year anniversary of last World Series, something the organization does not want to celebrate. And the fact there might not be a 2022 season or could be an altered one due to the looming CBA fight between players and owners. The Cardinals need to attack this trade deadline, not punt – or something close to it – for the sixth year in a row.
Q: Do you think there was a turning point that nudged the Cardinals into this downward slide?
Jack Flaherty's injury rocked the team, I was told.
And then there's another just based off observation.
The Cubs came to Busch on May 21 for a three-game series after the Cards had beaten the Pirates twice to regain their footing after a sweep by the Padres. The Cubs took the first game, the Cards the second and the Cubs won the third in extra innings.
Since the start of that series the Cardinals have averaged 3.24 runs per game, lowest in MLB. The second-to-last Pirates (3.48) are averaging more runs per game than the Cardinals over the past 30 or so games. I think that series took some wind out of the sails.