Here are the highlights from our weekly chat with Post-Dispatch readers.
Q: When will there be resolution to the Vladimir Tarasenko issue? Before, during, or after this season?
A: The Blues would like to have the matter settled before the season begins, for obvious reasons. Some of it may depend on when the Jack Eichel situation gets sorted out. Some of it may depend on whether another team suddenly finds itself in need of a possibly high-scoring forward to replace someone who got hurt. It might get solved when the Blues have to figure out something to get under the salary cap. Unless Robert Thomas signs a really cheap deal, his signing is going to put the Blues over the cap and they will have to do something to deal with it. Trading Tarasenko isn't the only answer, though it's obviously the one that addresses the most issues at once. I still think it will happen before the season, but it's all guesswork.
Follow-up: To trade Vladimir Tarasenko, with regard to his contract, questions about his shoulder and now possibly attitude, how much would the Blues need to pay to get a team to take him? Is he considered a 30-goal scorer moving forward?
A: At this point, the jury is still very much out as to whether Tarasenko is still a 30-goal scorer. I don't think he is. I would look at him as a 20-goal scorer, maybe 25. Which is pretty good, but maybe not $7.5 million good. At this point, I could see the Blues retaining $4 or $5 million of salary to get the deal done and get the cap space. But, as I've said before, at that point you have to weigh whether the potential distraction of having Tarasenko around outweighs the scoring potential. If you're going to be spending $4 or $5 million for him to play for someone else, there could be a plus to having him around.
Q: What is your opinion of the Blues' goalie tandem?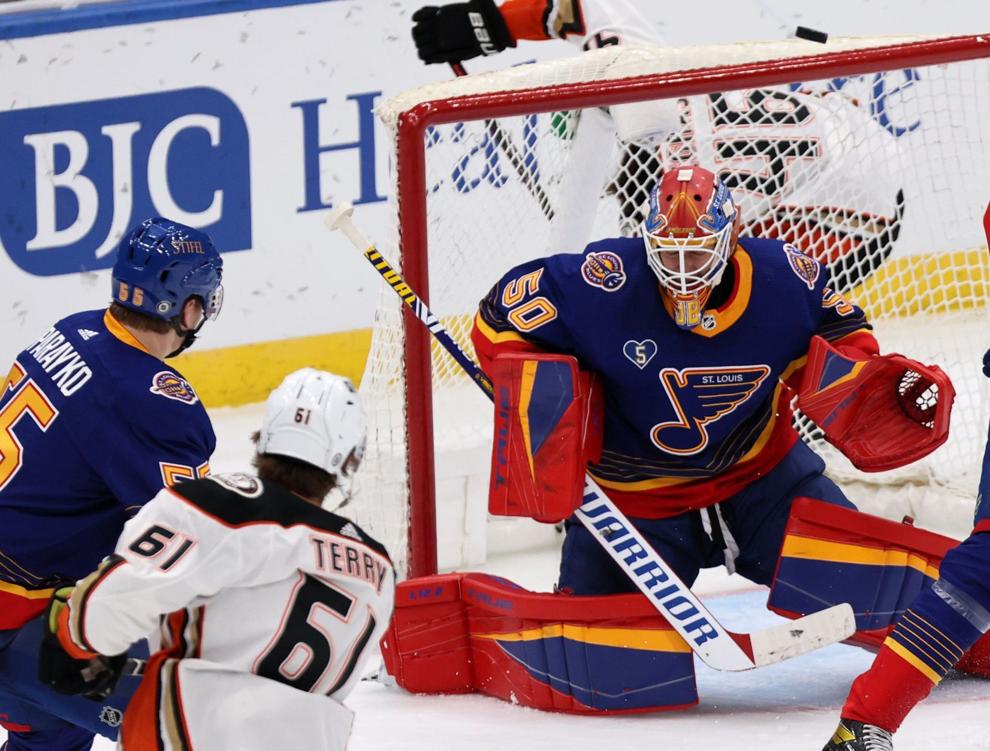 A: Good enough to get the job done. Jordan Binnington set an impossibly high standard to match in his rookie season. Replicating that will not be easy. It is ridiculous to expect him to play like that again. Few goalies do. But if he plays something approaching that, that's enough to make a big difference. He has showed the flashes of that season and just needs to do that on a consistent basis.
Last season was an inevitably tough season for Ville Husso as he got his first NHL experience. He showed improvement at the end of the season and should be in better position this season. I don't think the Blues' combination is going to cost them many games. Like any team, the Blues need their goalies to win them some games from time to time.
Q: Colton Parayko will be an unrestricted free agent after the upcoming season. Should the Blues lock him up now or wait until later?
A: The gamble on the Parayko front will be that his last two seasons haven't been as good as the ones before. If he has another season like last season, his price will come down sharply. If he reverts to previous form, his price will shoot up. So the Blues would be better served by getting a deal done earlier, while Parayko would be better served by waiting since his price probably will rise. His past two seasons have not been exceptional defensively.
Q: How long can David Perron keep on doing what he's doing? He's an unrestricted free agent after this season. What does his next contract look like?
A: Fun fact: Every NHL contract that Perron has signed has been with the Blues. Edmonton, Anaheim, Pittsburgh, Vegas, were all under his various Blues contracts. So that alone should say that it's likely he re-signs with the Blues when his contract runs out. 
He's getting older (33 now), so he's going to hit a wall at some point, and it could come at any moment. If this season is consistent with his previous few, I could see a two-year deal for a little less than he's making now, which is $4 million. But also, maybe all the time he lost to concussions he's getting back at the other end. So maybe he's 33 going on 31. Doug Armstrong clearly likes having him around, and Perron seems to enjoy St. Louis, or otherwise he wouldn't keep re-signing here.
Q: What are the team's expectations for Scott Perunovich this season?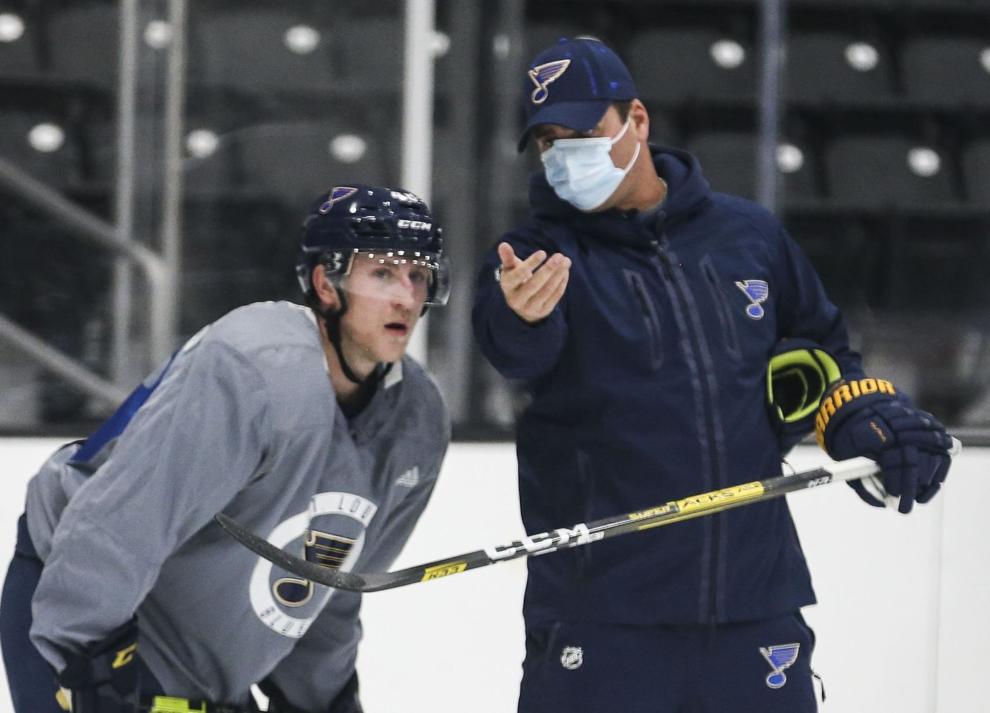 A: The Blues would like him to get in position to help. He played zero games last season at any level. So much of the early going will be him getting back up to speed, and then getting ready for even more speed in the NHL. Perunovich could be in line for call-up at various points in the season if someone gets hurt to get a feel for things.