Here are some of the highlights of our weekly chat with Blues fans.
Q: Is the relationship between the Blues and Tarasenko irreconcilable? … If a trade can't be worked out by Saturday, will the Blues expose him in the Seattle draft?
A: I don't see any way Tarasenko is back with the Blues -- too many bridges burned. Yes, it's possible Tarasenko is exposed if the Blues cannot get a trade done by Saturday afternoon.
Q: Do the Blues would have any interest in Ryan Suter? If so, what do you think he's worth?
A: I would think so, especially if they feel like they're in a win-now mode (GM Doug Armstrong says he views the window open as a Cup contender.) But Suter is 36. You certainly don't want to do anything long-term. And lots of times we've seen veterans near the end of their career taking less -- a lot less -- to be with a top Cup contender. I don't think the Blues fall into the realm of "top Cup contender" at this point.
Q: Any thoughts on the Blues signing Gabriel Landeskog?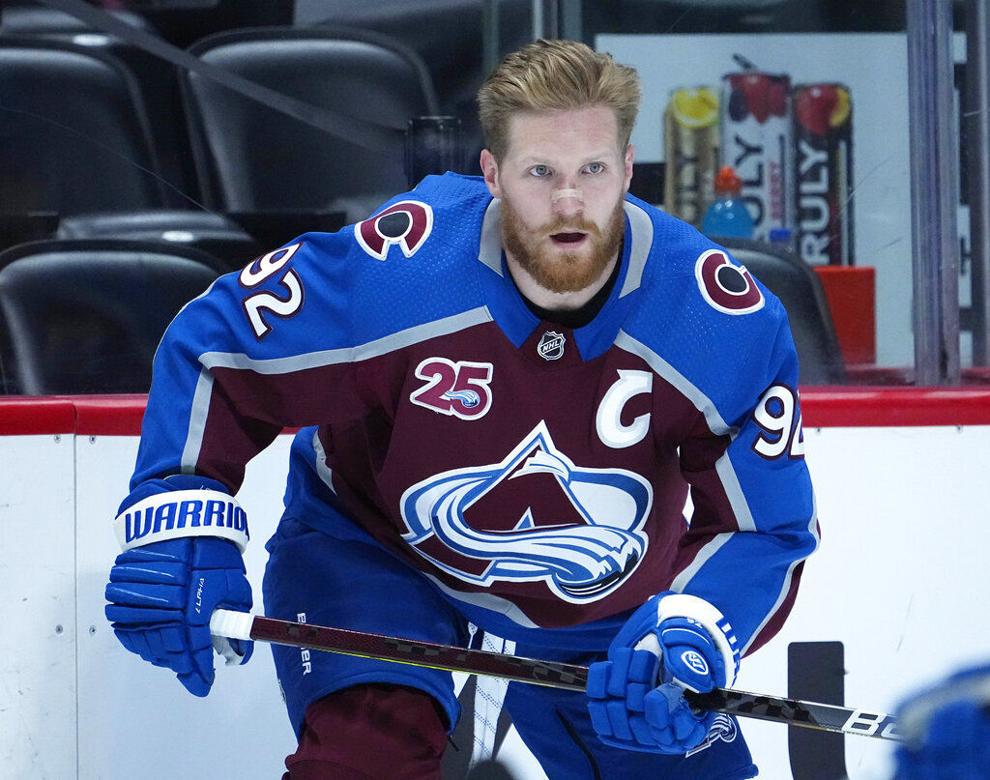 A: He'd be perfect for what the Blues (and a lot of teams) need: a physical left winger (who can also play center), who can score, and who has leadership qualities. The Blues are definitely interested, and why wouldn't they be? Landeskog is coming off a contract in which he averaged $5.57 million cap hit a year, and he will get a raise. I know Colorado has Philipp Grubauer to re-sign and Cale Makar (as a restricted free agent). But they have $25 million in cap space, and I have to think they'll find a way to get it done.
Q: What's the latest on Blues taking action regarding their three potential unrestricted free agents?
A: I believe Jaden Schwartz and Tyler Bozak will test the market. I believe the Blues want them to take pay cuts. Not sure as far as Mike Hoffman, but I think he tests the market, as well. Somewhat surprisingly, I think he is open to a potential return here.
Q: How can the Blues think the door to the Cup is still open? The 2019 team is no more. We are basically middle of the pack and starting over.
A: I don't know about "starting over," but I'm kind of with you on this one. With all the losses on defense I have a hard time viewing this team as a Cup contender, even with some very good core players in Ryan O'Reilly, David Perron and Brayden Schenn, and promising young talent in Robert Thomas and Jordan Kyrou.
Q: Have you heard anything about the Blues' interest in Evgeny Kuznetsov? Is a trade involving him for Vladimir Tarasenko possible?
A: I have heard Kuznetsov's name mentioned in connection with Tarasenko. The Blues would be getting a net cap loss (of $300K) since Kuznetsov is making $7.8 million a year. They would be paying that $7.8M for four more years, although that shouldn't be a problem since he's only 29. He'd help on the power play, obviously, which could come in handy if Mike Hoffman and Tarasenko are gone. But I think the Blues would have to trade Tarasenko plus something else to get him. Also, Kutznetsov has a modified no-trade -- 15 teams according to CapFriendly.
Q: How safe is Craig Berube's job going into the season?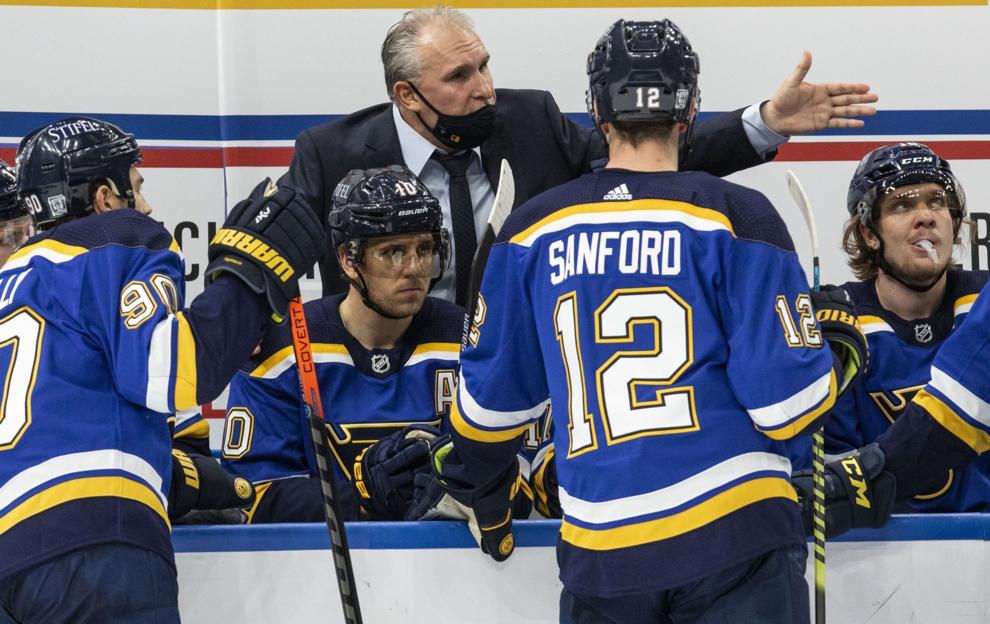 A: I don't think there's any problem heading into the season. Coming out of the season might be a different matter if the team continues the sub-.500 level of hockey (29-30-10) it has played since entering the Edmonton bubble a year ago.
Q: How extreme will the changes to the Blues roster be for the start of the season?
A: There could be a lot of changes up front, that's for sure. Overall, it's not inconceivable that Vladimir Tarasenko, Vince Dunn, Jaden Schwartz, Mike Hoffman and Tyler Bozak all will be gone.
Q: What are the chances that NHL players will be part of the 2022 Winter Olympics?
A: The league and the players association are still working on it. In fact, the teams have been presented with two proposed schedules for next season -- one with a break for the Olympics, and one without such a break (meaning no NHL players at the Games). Something's got to be decided quickly, because the league wants to come out with the schedule before the NHL draft July 23-24.