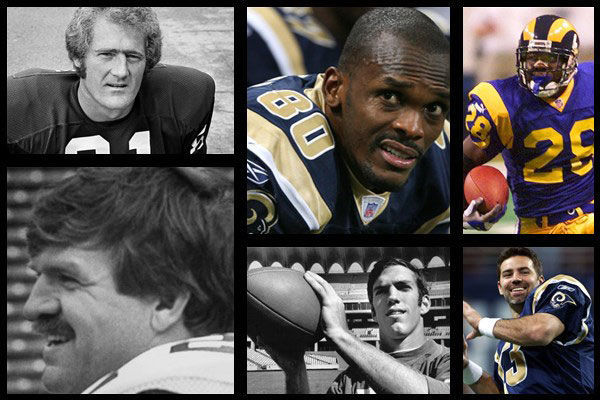 In nearly a half-century of NFL football in St. Louis — first the Cardinals (1960-87), then the Rams (1995-2015) — there were more losses then wins. More heartache than hoopla. The Big Red had some good teams in the 1960s and brought us Air Coryell and the Cardiac Cards in the mid '70s.
After seven years without the NFL, the Rams came to town in '95 and in a few short years brought us some of the most dynamic offensive football ever seen with the Greatest Show on Turf.
Bill Bidwill wasn't an ideal owner — far from it. But he never really wanted to leave St. Louis. Not so with Stan Kroenke, who many feel misled St. Louisans about his intentions and then trashed the region on his way out of town.
The owners can take their teams, but they can't take the memories. Late last year, we put together the All-St. Louis NFL team — and upon Kurt Warner's Hall of Fame induction over the weekend, thought this would be a good time to re-publish it.
Some excellent players, such as running back Ottis Anderson, defensive end Robert Quinn, and place-kicker Jeff Wilkins did not make the first team. Some very good ones, such as Jim Otis, Tom Nutten, Irv Goode, and Pat Fischer did not make the second team.
But eight members of the Pro Football Hall of Fame are represented now that Warner has been voted in. And in time that number could grow to 10 with respect to Isaac Bruce and Torry Holt.
That's a pretty good number for a baseball town, don't you think?
NFL writer Jim Thomas of the Post-Dispatch and STLtoday.com columnist Ben Frederickson present their all-time St. Louis pro football team: