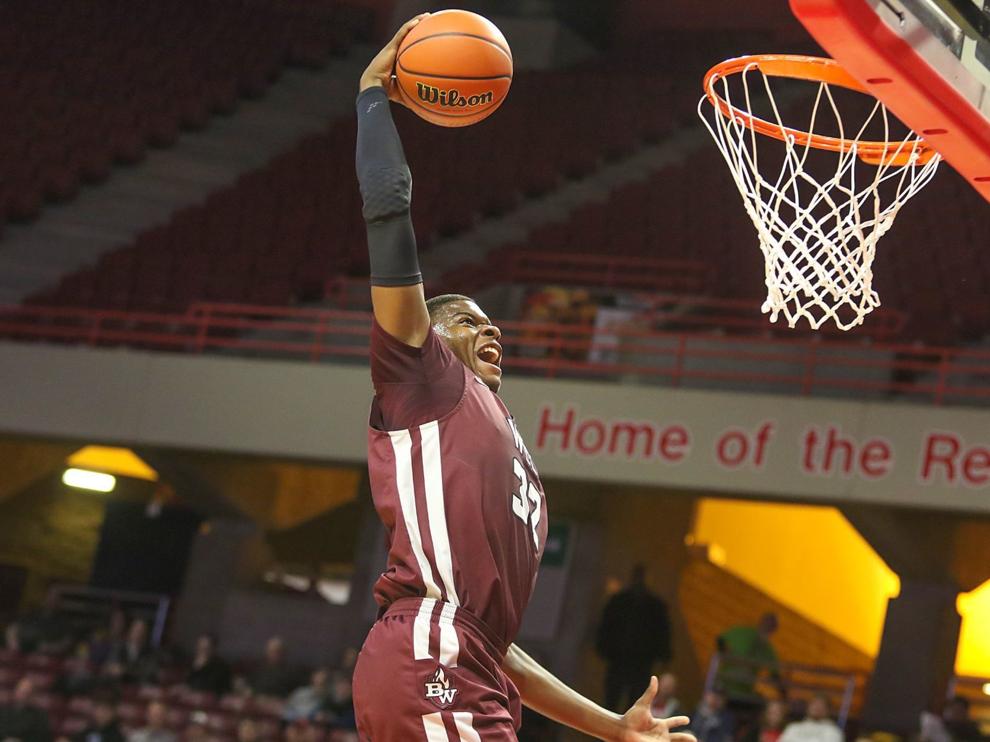 QUESTION: EJ Liddell over Jayson Tatum ... was one of the criteria that he won two state championships, compared to Jayson and Brad Beal winning one each? Not to disrespect Liddell at all, but Tatum's stats were crazy and three times he was Gatorade Player of the Year. Brad was POY as well and had to do a lot his senior season, when he scored 32 ppg.
KVIDAHL: Jayson is the most decorated high school basketball player in the area this past decade. I don't think there is any doubt about that. But this wasn't about who Gatorade thought was the best player in Missouri (or the country for that matter). It was the player of the decade and EJ Liddell did things at Belleville West no one from around these parts has done in a long time or ever.
He's the first All-Metro player from the Metro East to go back-to-back with state titles since LaPhonso Ellis at East St. Louis Lincoln, which speaks to just how hard it is to win in Illinois. He was the second guy ever to be Illinois Mr. Basketball in back to back seasons (joining Simeon's Jabari Parker). And EJ did it with a supporting cast that was good but not loaded with elite basketball talent. As a junior he had Malachi Smith (Wright State) to run with. That's his lone D1 teammate. Keith Randolph is a D1 football player (Illinois), Will Shumpert is a D1 football guy (Eastern Illinois), Lawrence Brazil III signed with UMSL.
Another big piece of the puzzle was not only did Liddell win as a junior, he had to defend his title as a senior. For all their accolades, Beal and Tatum never knew that weight. It's incredibly hard to win, it's even harder to defend it. Every game they were coming for Mr. Basketball's head and, in the end, no one could beat him (except East St. Louis, who actually won the Southwestern Conference in 2018-19 before it won its first state championship in 3A).
When you add it all up we felt what Liddell was able to accomplish with his boys at Belleville West made him a worthy choice as the player of the decade.
---
To a follow-up question about Liddell's all-around play, Kvidahl replied:
EJ Liddell is the single-most dominating defensive player I've seen in my nearly 20 years of covering high school sports in the area. He averaged 6 blocks per game as a senior and nearly 4 per game for his four-year varsity career.
And those are only the ones he got his hands on. He altered ever more because of his size, leaping ability and the fact he was in the back of every opponent's mind when they went into the paint. They never knew if he'd come careening across the lane and pound that layup off the glass.