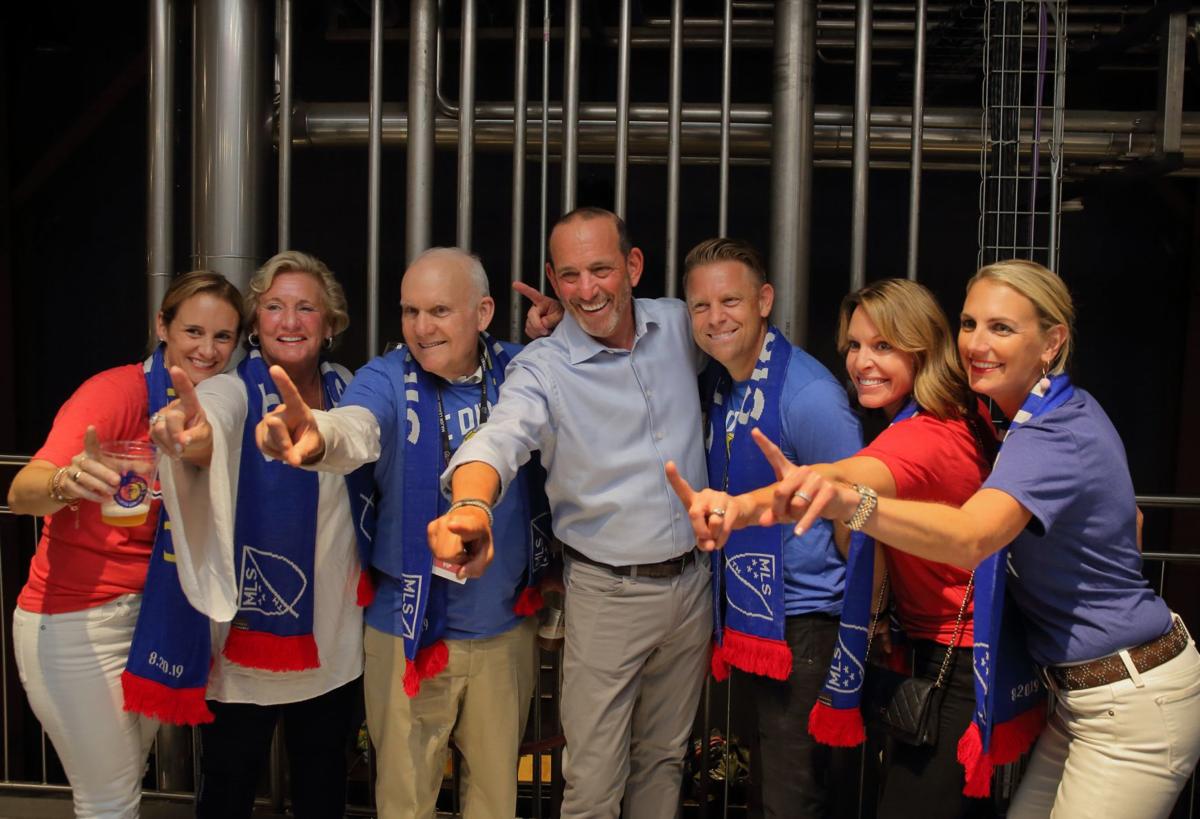 QUESTION: Any reaction from the Taylor family regarding the new deal for the MLS stadium? Curious as to how they've had to adjust their proposal based on the new financial reality.
BENFRED: The MLS4TheLou ownership group has been pretty quiet. I'm using my persuasive powers to try to get an update of sorts. We'll see how that goes.
It's a great question: How does this shutdown affect soccer plans?
If you were specifically referencing the difference between the money requested and received from the state in terms of the tax credits, it's important to remember there are two rounds of that request. There was a $15 million ask for 2020, and there was a $15 million ask for 2021.
The state agreed to about $6 million in 2020. We haven't yet heard about the 2021 request, or if it could grow because of the amount not granted for 2020.
We don't yet know if there will be noticeable changes to the project because of the difference in state money requested and provided.
Photo: (Left to right) Allie Kindle Hogan, Jo Ann Taylor Kindle, Andy Taylor, MLS Commissioner Don Garber, Lee Broughton, Chrissy Taylor Broughton and Carolyn Kindle Betz, after a celebration with St. Louis soccer fans at Urban Chestnut Grove Brewery on Aug. 20. (Post-Dispatch photo by David Carson)
Be the first to know
Get local news delivered to your inbox!