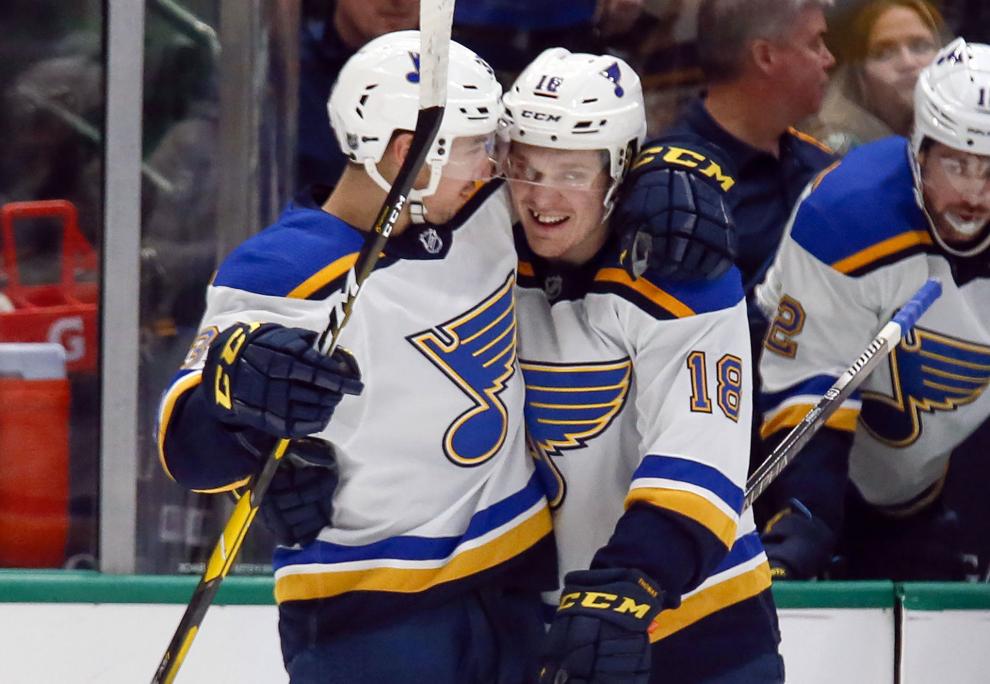 QUESTION: If the season does not resume, which of the young players do you think is ready to make a big leap forward in their play going into next season?
JT: 1. Jordan Kyrou. 2. Sammy Blais. 3. Robert Thomas.
Kyrou obviously has the most room to grow, and I think we forget he basically missed an entire offseason of training because of his kneecap surgery. He told me during the season he was still getting treatment for the knee after games (and practice) and that he was maybe 90-95%. So he may be even a little faster next season.
Granted it was early in the season, but Blais was on pace for a 20-goal season before that wrist injury sidelined him for 2 1/2 months. He never seemed to quite get his groove back after that. But with another good offseason of training, and good health, he's a top 9 player for sure.
As for Thomas, as much as he developed this season, his ceiling is still up there. We all know what a great passer he can be, but as the season progressed he started looking for his shot more (and deferring less), which makes him a more dangerous player.
On defense, isn't it time for Mikkola to make the opening-day roster?