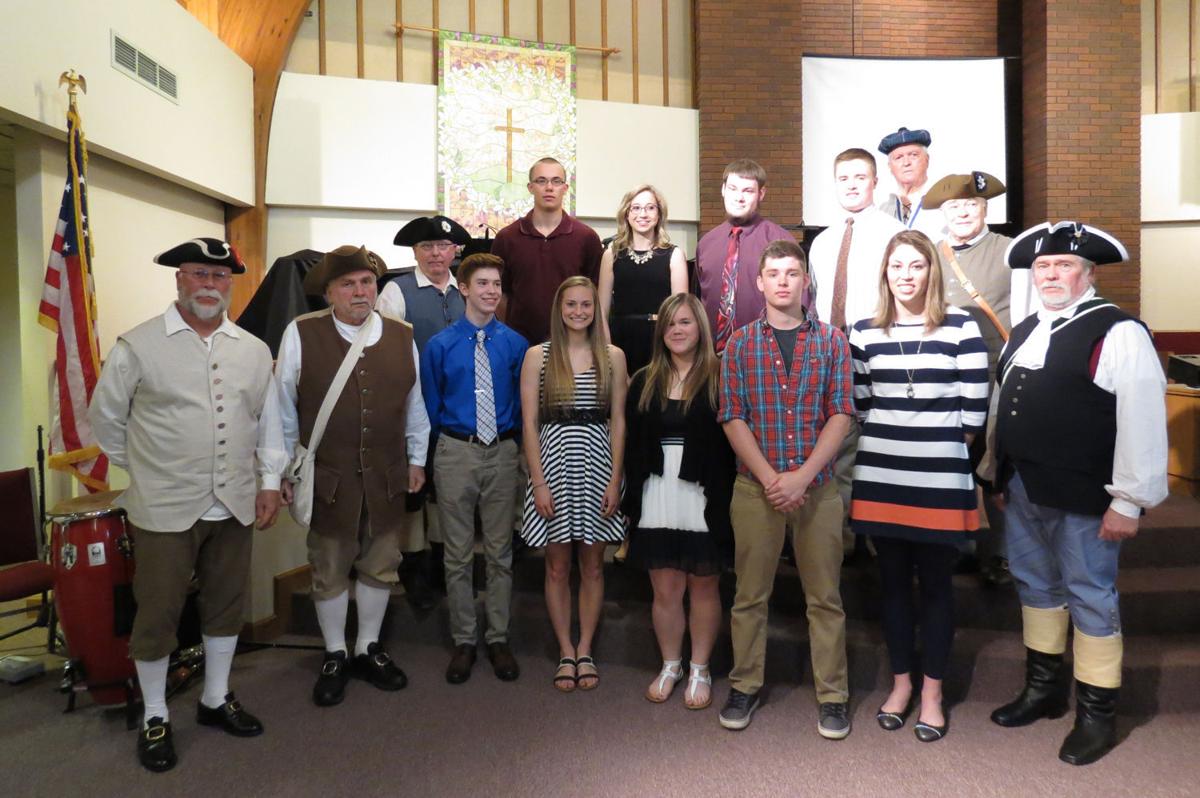 Eighteen high school students were recognized with Outstanding Citizenship Awards from the Genl George Rogers Clark Chapter of the Sons of the American Revolution in a recent ceremony at the First Christian Church, in Edwardsville, according to a press release.
The students were nominated by their schools based on their dependability, cooperative spirit, leadership, service to their school and community, evidence of personal values and patriotism.
Honorees included Brandon Rose, Alton H.S.; Tyler J. Hutchinson, Bond Co. H.S.; Katie Diane Kroll, Brownstown H.S.; Rebecca Oswald, Calhoun H.S.; Julie Bruns, Civic Memorial H.S.; Thomas Boyer, Collinsville H.S.; Mike Stimac, E. Alton-Wood River H.S.; Willow Ann Tolly, Edwardsville H.S.; Ellie Halpin, Gillespie H.S.; Ronald Plogger, Greenfield H.S.; Megan Wittich, Marquette H.S.; Austin Schillinger, Metro-East Lutheran H.S.; Nathaniel Spaller, Mt. Olive H.S.; Cameron Locher, North Greene H.S.; Anthony Stephens, Ramsey H.S.; Tristen Carroll, Roxana H.S.; Katelyn Fox, Staunton H.S.; and Hunter Joseph Bassler, Triad H.S.
Each recipient received a certificate, a pin and a copy of the Constitution of the United States of America. The SAR Outstanding Citizenship Award is presented in recognition of the recipient's furthering of American citizenship principles.
"The SAR has been instrumental in promoting the qualities of dependability, cooperation, leadership and patriotism in the community and nationwide for many years," GGRC Chapter Chairman Harry Nelson said. "We are pleased to honor these outstanding students."
Each year, the chapter invites high schools in Madison, Jersey, Macoupin, Bond, Calhoun, Greene and Montgomery counties to select one young man or woman from their senior class.