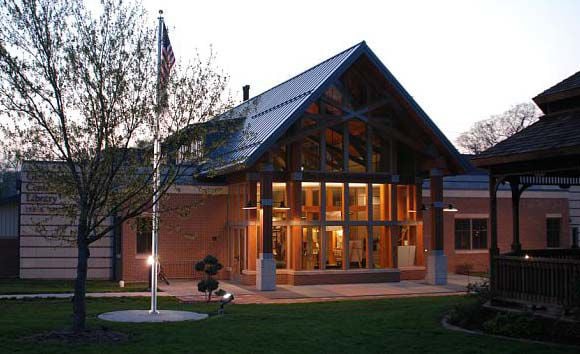 The Glen Carbon Centennial Library reopened its doors to the public on June 15, with limited hours and services, according to a press release.
The library, which is located at 198 S. Main St., in Glen Carbon, first began to reintroduce services to the public on May 28, by reopening its book drop. On June 1, the library introduced curbside services so people would be able to begin picking up new material. And the library was very excited to enter the next phase of reopening with limited services and hours on June 15. These limitations will be in place through June.
The limited hours will be:
• Monday-Saturday: 11 a.m.-12 p.m. (service hour for seniors and those with underlying conditions)
• Monday-Thursday: 12-6 p.m.
• Friday-Saturday: 12-3 p.m.
The library will continue curbside services through regular hours.
The library will be limiting the number of patrons in the building to 20 people for browsing the shelves. It will also have a computer station that will be available for one-hour sessions and a study room where people may access the library's Wi-Fi. Wi-Fi services are available outside of the library 24-7 for those needing an Internet connection.
The Glen Carbon Library is also offering some exciting online programs via Zoom, including "Evening Flow Yoga" from 5:30 to 6:15 p.m. June 24; "Saturday Morning Yoga" at 9:30 a.m. June 27; "Swords and Roses" for youths at 1 p.m. June 27; and "Teen Hangout" at 3 p.m. June 28.
All of these programs require registration. For more information or to register, call 618-288-1212, stop by the Help Desk or visit glencarbonlibrary.org.