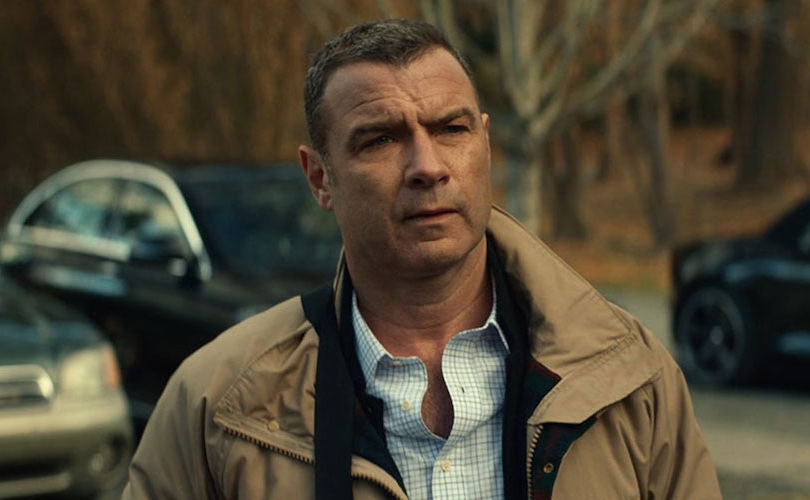 It's important for any movie to keep its eye on the prize. It has to know what it's about, so it can take the audience where it wants it to go. Otherwise, you just end up just sitting around for an hour-and-a-half without much of anything being accomplished.
"Human Capital" is a movie that fails to keep its eye on the prize. It sets the stage nicely and features a talented cast, but in the end, it winds up being all dressed up with no place to go.
The story centers on two families who wind up messily entangled in each other's lives. It starts simply enough with a teenage relationship between Shannon (Maya Hawke, who made a big splash on the third season of "Stranger Things") and Jamie (Fred Hechinger).
Shannon's dad Drew (Liev Schrieber) is a hard-luck real estate agent scuffling along through his middle-class existence. Things get shaken up when Drew meets Jamie's parents, miserable trophy-wife Carrie (Marisa Tomei) and investment banker and all-around jerk Quint (Peter Sarsgaard).
Drew wants a taste of their perceived good life and asks to invest in Quint's hedge fund even though it requires him to extend himself well beyond his means. For the first third of the movie we are led to believe this tension is the film's central drama, but it only becomes a side note to a much less interesting story involving the hit-and-run of a bicyclist.
We snap back and the film retraces the same time period through the perspective of first Drew, then Carrie and then finally Shannon.
Director Marc Meyers has all the pieces he needs to put together a compelling movie, but we wind up just hanging around with a bunch of unlikable characters dealing with stakes lower than a mid-season episode of "Grey's Anatomy."
Poor Marisa Tomei's segment bears literally no weight on the proceedings and that's one-third of the movie!
Aside from some competent acting performances (Schrieber is particularly good), there's really not much here worth your time. Spend your human capital elsewhere.
"Human Capital" is not rated, but features adult language, sexual situations, brief nudity and some violence.
Be the first to know
Get local news delivered to your inbox!