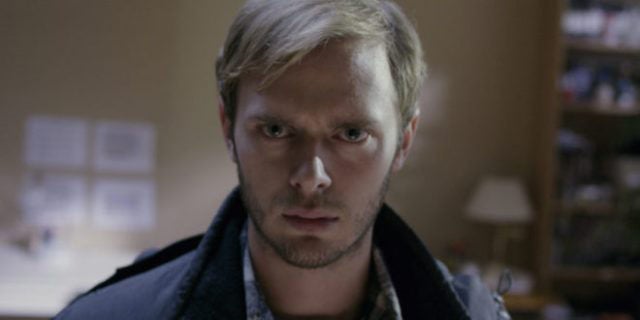 One of the worst things a movie can have is an identity crisis.
"Night Sweats" tries to be a relationship drama, a corporate thriller and medical procedural all at the same time. What's worse is it fails spectacularly at all three.
The hero of our story is Yuri Burkin (Kyle DeSpiegler), a dude whose job is — from the best I can tell — skateboarder, moves to New York City and crashes with his buddy Jake (John Francomacaro).
Not long after, Yuri meets Mary Kate (Mary Elaine Ramsey) and, following a date, he takes her to the most romantic place he can think of, his futon in Jake's crappy apartment. While there, they discover Jake has succumbed to a mysterious illness and Yuri begins to suspect Jake's employer may have had something to do with his death.
Things only get more ridiculous from there on out.
This movie has issues and, while writer-director Andrew Lyman-Clarke certainly takes a big swing here, the failure to sweat the details proves fatal to this film. The attention to detail, which apparently didn't involve much more than a Google search of "infectious diseases," is sorely lacking.
Take, for instance, the motivations of the self-help company whose evil scheme is way more convoluted and goofy than it needed to be. And while we're here, I'm also pretty sure the "CDC" isn't going to drive some dude riddled with a mysterious, deadly disease around Manhattan in the back of a van just so he can find his girlfriend, let alone tell him to go hang out at his apartment for a while until they can come back to pick him up. The coronavirus pandemic has taught us they're a tad more proactive than that.
Since I feel I should say at least one nice thing about this movie, Lyman-Clarke does a decent job of presenting the hallucinatory symptoms of the disease in a visually interesting way.
Ultimately, the best advice I can give here is you would be wise to avoid "Night Sweats" like the plague.
"Night Sweats" is not rated, but features strong sexuality, brief nudity, some violence and adult language.
Be the first to know
Get local news delivered to your inbox!