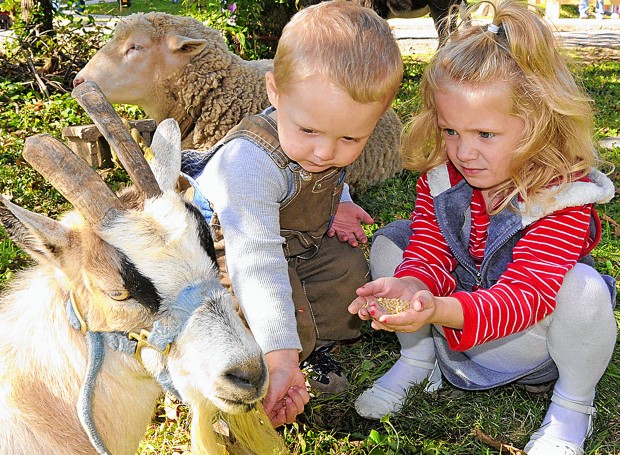 An ancestral homecoming will be among the music, food and fun this month at the annual Leclaire Parkfest in Edwardsville.
Descendents of Joseph Rizzoli, who lived and worked in the historic district when it was formed in late 1800s, will come from Bloomington, Rockford and Wisconsin to learn about their great-grandfather.
"We all realized that we have cousins that we don't know and we decided we would make it a point to get to know each other," said Christine Taul, of Fieldon, near Jerseyville. "It's become an annual get-together for us and it just so happens that the next logical point would be to meet in the area where our grandparents grew up and raised their families."
Taul said about 15-20 cousins will gather at the Leclaire National Historic District to see the still-standing home that Joseph Rizzoli built and soak in the atmosphere of his times. And they also plan to have a good time.
The Leclaire Parkfest was formed as a way celebrate the founding of Leclaire. The historic portion of Edwardsville was founded as a cooperative village in 1890 by N.O. Nelson for the benefit of his employees.
Historian and Edwardsville resident Cindy Reinhardt wrote a book about the village titled "Leclaire" that was published last fall. As a member of the nonprofit group Friends of Leclaire and the festival chair, Reinhardt and a small group of others have made sure that the celebration has continued.
"The first celebration was in 1990 and it was the centennial of Leclaire," said Reinhardt. "We had this great celebration — we even had guests from Norway who were Nelson's relatives. Everyone enjoyed it so much, they said you know we should keep doing this. We missed one year but we've been doing it every since. And we do have a good time"
The festival will include live bands, food booths, arts and crafts, pony rides, a petting zoo and other family-friendly activities. There will also be a book sale by the Daughters of American Revolution and a historical display of photos and vintage farm equipment. Narrated trolley tours will highlight the story of Leclaire.
Contact reporter Ramona C. Sanders at 618-344-0264, ext. 136