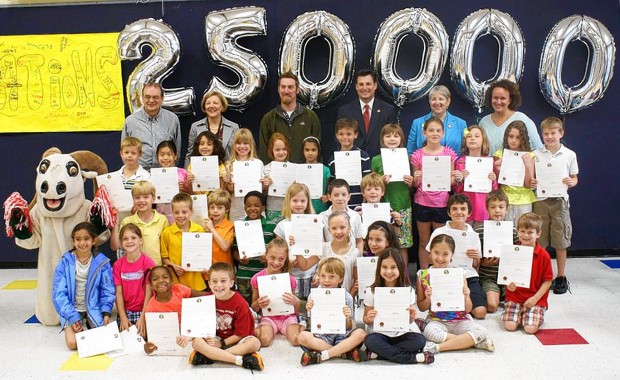 MICDS second-grade students were treated to a surprise on May 25 when state Sen. John Lamping visited the school to present a Missouri Senate Proclamation acknowledging the students' achievement of completing their goal of 250,000 minutes of reading during the school year.
Lamping also presented each second-grade student with a certificate celebrating the accomplishment. The total number of minutes included their combined classroom and leisure time reading for the year.
The ceremony concluded with a special song performed by the MICDS third- and fourth-grade students to congratulate their classmates.