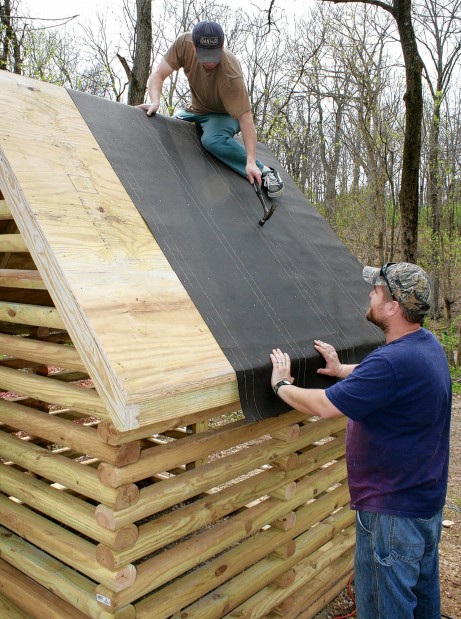 When we think of canine-inspired art, one image immediately forms in the mind: Dogs playing poker.
But the relationship between dogs and their human partners has been a long-running motif in visual art.
This summer, Laumeier Sculpture Park hosts "Dog Days of Summer," an exhibit that allows visitors to ponder the dog/human relationship while giving their pets a chance to romp free across the park grounds.
"It's an indoor and outdoor exhibit with a number of different pieces," said Mike Venso, Laumeier spokesman.
While the indoor component is geared toward human visitors, the outdoor section is dog-ready. Laumeier is one of just two accredited museums in the United States that allows dogs.
Highlights of the interior exhibit include the work of artists Richard Cosway, Edwin Megargee and other historic art works loaned by the American Kennel Club Museum.
Artist William Wegman, known for his whimsical work with Weimaraners, will also have his work featured.
"Lots of still photographs and video," Venso said. "His art has a fanciful, comical take on the (dog/human) relationship."
The exhibit will also feature dog-inspired works by prominent artist Jeff Koons. His work includes a topiary sculpture of a terrier puppy that reaches 43-feet high. While that famed work won't be on display, a miniature porcelain representation of the sculpture will.
The exhibit's centerpiece, "Not Without My Dog," is an interactive dog trail installed outdoors. Designed by Finnish artist Tea Makipaa, the art piece has six stations dogs can examine as they wind their way along the park's nature trail.
"It's a place where dogs can be themselves and we can better understand how they perceive the world," Venso said.
One of the interactive stations, called "Dogs of USA," has several contemporary versions of doghouses. Venso said one burned-out house represents Detroit. Another is built in cookie-cutter "McMansion" style. A third is an eight-story brick tenement doghouse.
A second station, called "Howl Along," is a karaoke-style raised stage for dogs to howl on. A St. Louis blues-style audio recording plays in the background, but at a pitch high enough for only dogs to hear.
"We hope they sing along," Venso said.
Four of the trail's six stations are dog-interactive.
Marilu Knode, co-creator of "Dog Days of Summer" and an art professor at the University of Missouri-St. Louis, said it wasn't difficult to find images of dogs in modern visual art.
"Dogs are everywhere," she said. "It's amazing when you go through history to see how often they are represented."
Knode said the exhibit was inspired by Laumeier's dog-friendly status.
"It started with he realization that 20 percent of our audience comes with dogs," she said.
That information came from a survey conducted by the park in 2009.
Venso said the presence of so many dogs usually presents few problems.
"There are a few people who let them run off the leash or don't clean up," he said. "But typically it's fine."
The park has 105 acres of space, providing plenty of room for animals. Venso said the park will provide temporary dog sitters for visitors when they enter the interior part of the exhibit.
Knode said the exhibit would provide a deeper understanding of canine/human relationships.
And poker-playing dogs will be nowhere to be found.
"That would be a different show," she said.