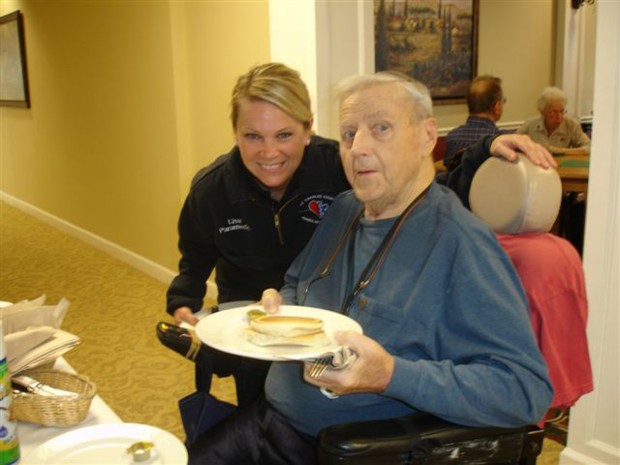 Paramedics and support staff of the St. Charles County Ambulance District had a blast offering the ICE Cream Social program last summer to residents at retirement communities throughout the county, said Martin Limpert, a spokesman for the the district.
Paramedics hosted 23 events, reaching more than 700 people. The success of the ICE (In Case of Emergency) initiative got the district's employees thinking about other ways they could engage socially with older residents while providing health and safety information.
This resulted in the "Pancakes with Paramedics" program, which kicked off Jan. 23 at Park Place Senior Living in O'Fallon. More than 60 residents were treated to a pancake breakfast prepared and served by off-duty paramedics. Paramedics had a chance to sit down with residents and talk about safety issues.
So far, 16 facilities have signed up for the program, which runs through March 31. Facilities can still schedule an event by calling the district at 636-344-7633 or 636-344-7634. There is no cost to the facilities as the EMS Outreach provides the essentials.