For the past 22 years, the Suburban Journals of St. Charles County has celebrated 100 + readers' choice winners in the area. Winners were chosen by an online reader-submitted vote that took place in November. Honorees are  the top vote-getters in their respective categories.
See all the winners below:
On Thursday at the Foundry Art Centre in St. Charles we honored the winners and celebrated their accomplishments.  See photos from the event
Thanks to Bounce Back Sports, our presenting sponsor, and to Bud Light, American Cleaners, Fernweh Distilling, Bommarito St. Peters, Fischer & Frichtel and discoverstcharles.com
TOP RESTAURANTS:
TOP PLACES:
2017 Best of St. Charles: Places
CHURCH

Child of God Lutheran Church and School is family-oriented, dynamic, Christ-focused church located in St. Charles. Sunday school begins at 9:00 a.m. followed by morning worship at 10 a.m. The school is known for its small class sizes and authentic relationships. Visit coglcs.com or call (636) 970-7080 for more information.
FAMILY ENTERTAINMENT & TEEN HANGOUT
Rockin' Jump Ultimate Trampoline Park is located in O'Fallon and provides hours of fun, exercise and laughter. The trampoline park has jump arenas, pits of soft foam cubes to dive into, dodgeball and space for birthday and family gatherings. Visit ofallon.rockinjump.com or call (636) 321-4024 for more information.
FIRE DEPARTMENT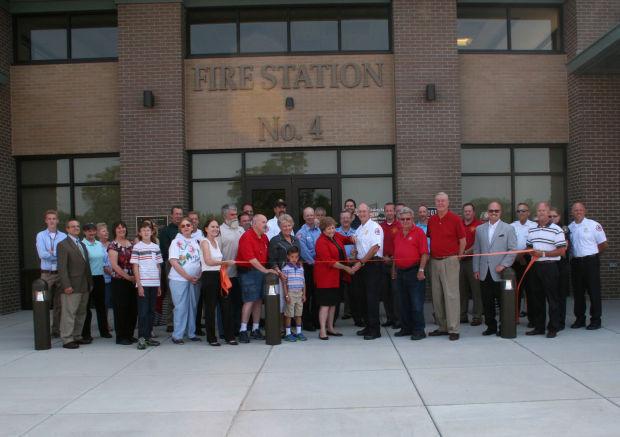 The St. Charles Fire Department dedicates themselves to the preservation and safety of life through suppression, rescue operations and education to keep families safe. The department is composed of 75 full-time personal organized into three platoons. Members of the Operations Division respond to over 8,000 calls for help each year.
FIRST DATE LOCATION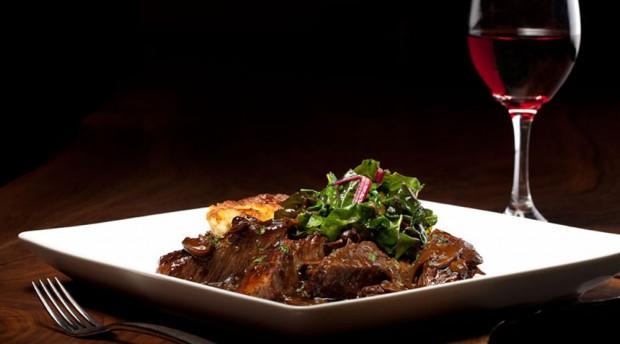 Prasino means green in Greek. At Prasino, the menu is focused on local, organic and sustainably sourced ingredients. The restaurant offers two completely private dining rooms; an executive room and a larger banquet room. Visit prasinostcharles.com or call (636) 277-0202 for more information.
GOLF COURSE
Whitmoor Country Club in St. Charles is known as one of the premier clubs in greater St. Louis. From the greens to the clubhouse, members can indulge themselves in such amenities like golf, swimming, tennis and dining. Leagues, tournaments and golf outings are great ways to get together on the course. Book a tee time at whitmoorgolf.com or call (636) 926-9622 for more inforamtion.
LOCAL EVENT/FESTIVAL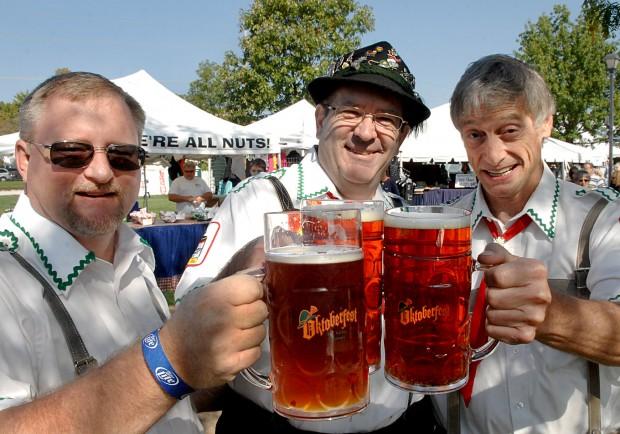 The Saint Charles Oktoberfest takes place in beautiful Frontier Park located off Riverside Drive in downtown Saint Charles between the Missouri River and the Historic Downtown District. The festival includes 5k, 10k and walk, antique car show, food, beer, live music and a children's area. Visit saintcharlesoktoberfest.com for more information.
MOVIE THEATER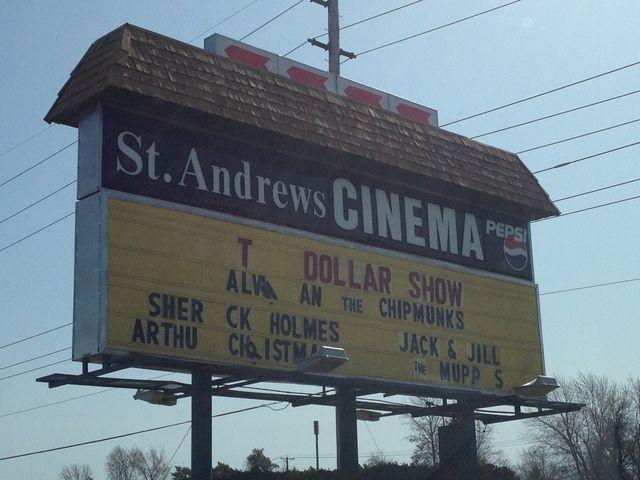 At St. Andrews Cinema, all shows are $1 for general admission seating. The cinema features a new all-digital projection, new seats and newly reduced prices on popcorn, soda and candy. Visit sac3.com or call (636) 947-1133 for more information.
MUSICIAN/BAND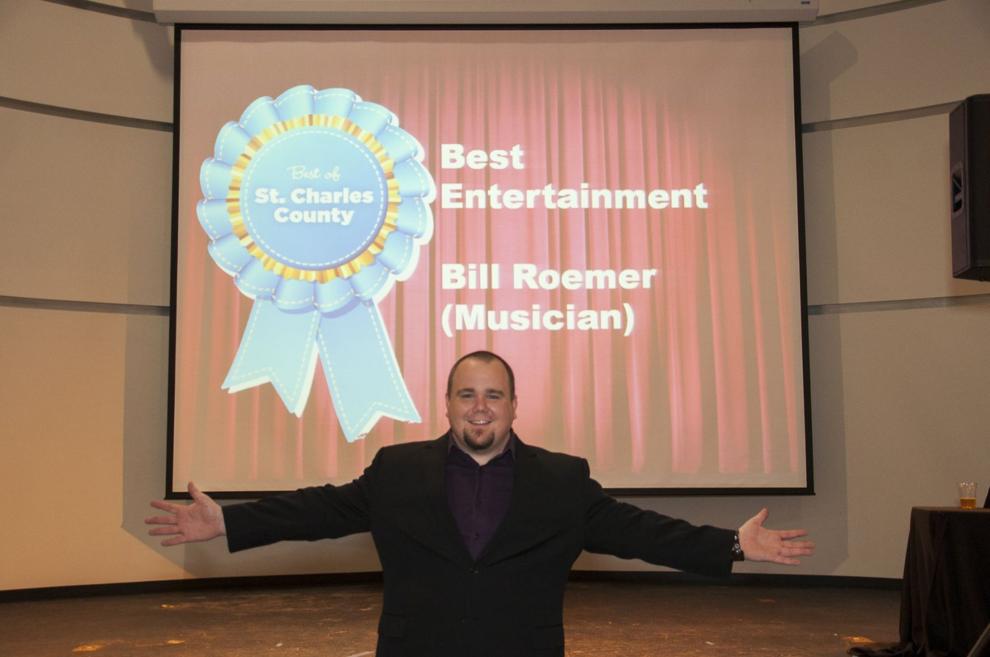 Bill Roemer is a singer-songwriter born and raised in St. Louis. He's been playing music since the age of 13. Locally, Bill Roemer can be found at various venues around St. Charles, O'Fallon, Winghaven, Defiance and Warrenton. Visit billrmusic.com or call (636) 293-3429 for more information.
PLACE FOR VISITORS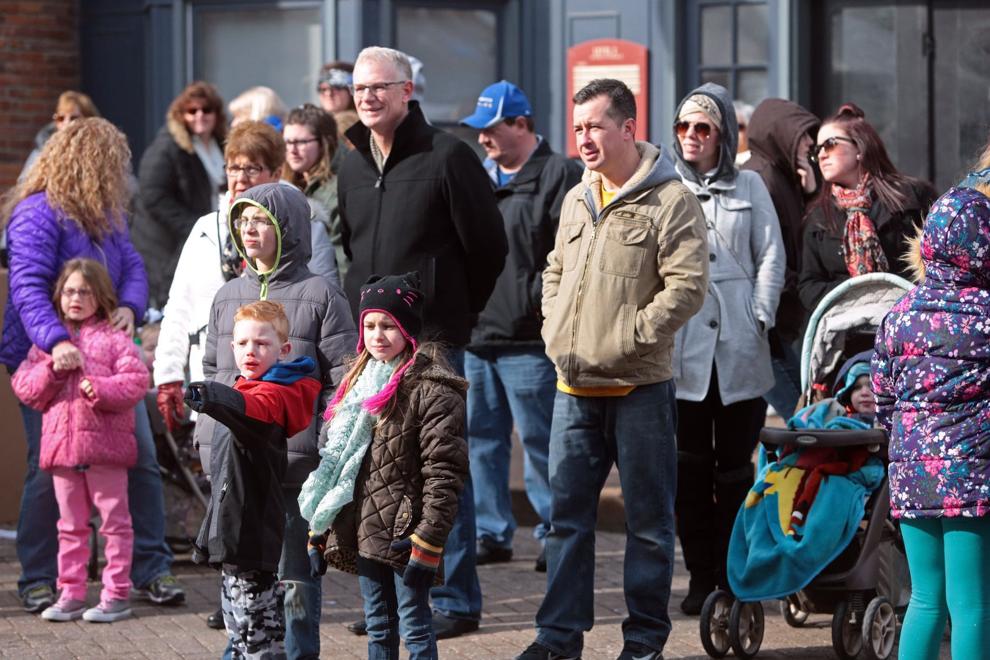 Main Street in St. Charles is full of historic ambiance, local pubs, coffee houses, shopping and riverfront strolls. The brick-lined streets on Main Street is on the Nationally Registered Historic District and offers something for everyone. Visit discoverstcharles.com for more information.
POLICE DEPARTMENT
The St. Charles County Police Department (SCCPD) serves approximately 373,000 residents within 587 square miles and 800 miles of public roads are protected by SCCPD 24 hours a day. The department is comprised of 130 commissioned law enforcement professionals and 57 civilian personnel with duties ranging from traffic enforcement to neighborhood directed patrols to piloting the Metro Air Support helicopters. Visit sccmo.org for more information.
PRESCHOOL
Academy of the Sacred Heart is a private Catholic elementary school with a full-day preschool program located in St. Charles. Preschool through fifth grade classes at the Academy of the Sacred Heart are coed; sixth, seventh and eighth grades are divided by gender. Students flourish in an atmosphere of challenge and growth, an excellent foundation for the future. Visit ash1818.org or call (636) 946-6127 for more information.
PRIVATE SCHOOL
St. Charles Borromeo Catholic Grade School is a nationally recognized school of excellence serving children age three through eighth grade. Small class sizes allow for the individualized, goal-oriented instruction essential to the educational success of students. Visit borromeoschool.org or call (636) 946-2713 for more information.
PUBLIC PARK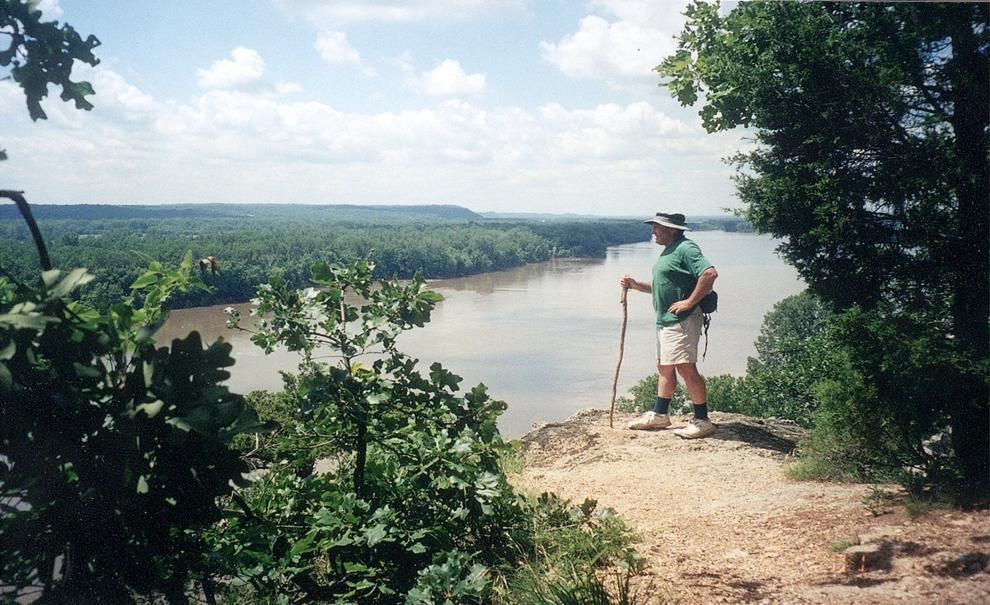 The Katy Trail is a 237-mile trail stretching across most of the state of Missouri. Over half of it follows Lewis and Clark's path up the Missouri River, where you can ride beneath towering river bluffs while eagles circle overhead. After leaving the river, the trail meanders through peaceful farmland and small-town Americana. Visit bikekatytrail.com for more information.
PUBLIC SCHOOL DISTRICT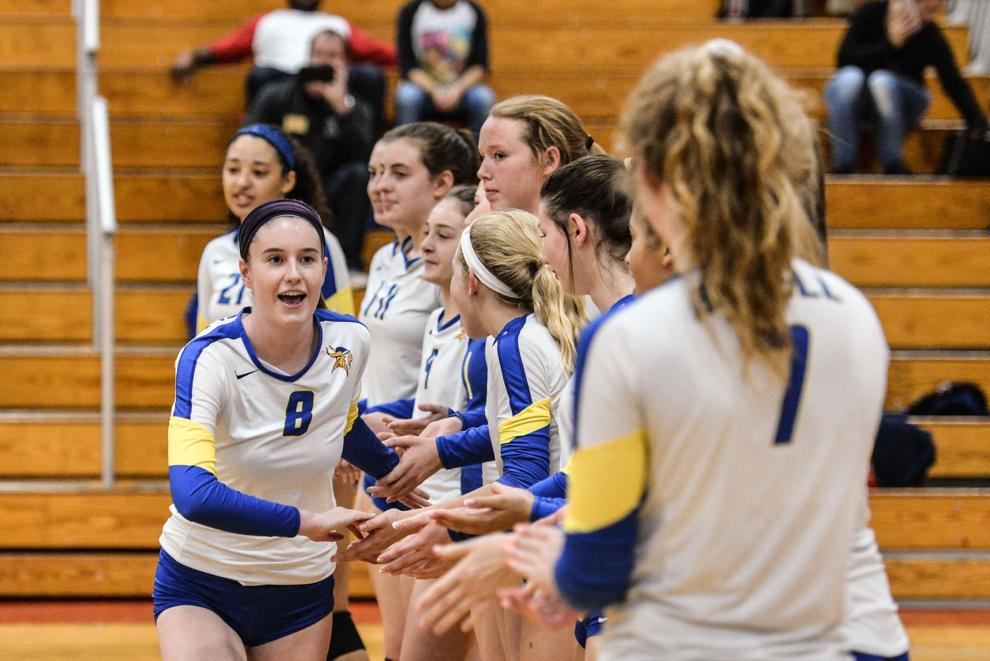 The mission of the Francis Howell School District is to prepare students today for success tomorrow. The District encompasses over 150 square miles in the southeast corner of St. Charles County and is one of the largest school districts in the state of Missouri. The cities within the District's boundaries include St. Peters, Cottleville, Weldon Spring, Harvester, New Melle, southern portions of St. Charles City, and eastern portions of O'Fallon. Visit www.fhsdschools.org or call (636) 851-4000 for more information.
RECREATION FACILITY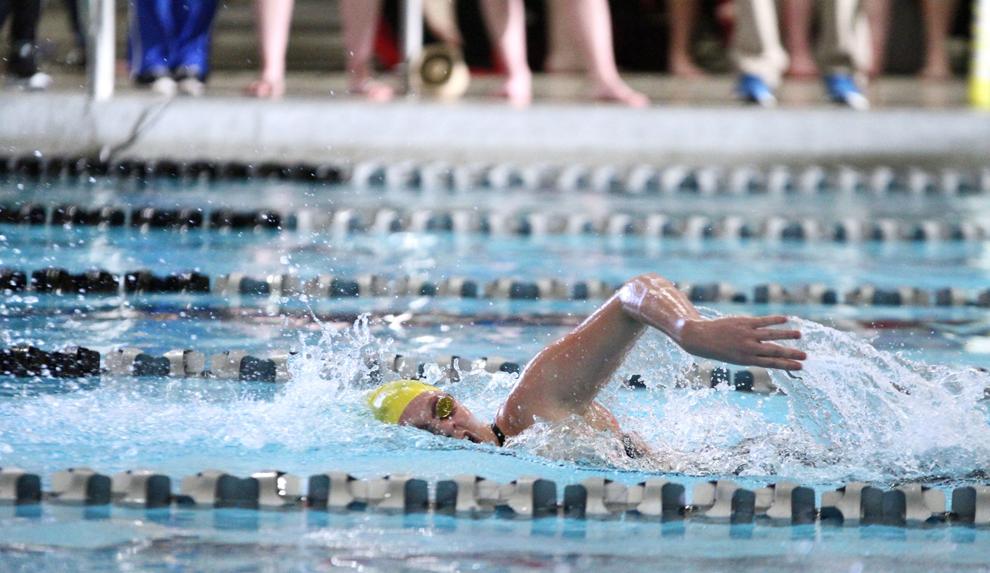 The St. Peters Rec-Plex consists of the original Rec-Plex facility and the newer Rec-Plex South building. Most activities for Rec-Plex daily users and pass-holders take place at the Rec-Plex on 5200 Mexico Rd., which includes expanded cardio and weight training fitness areas, an indoor track, indoor pools, an ice rink, a basketball/volleyball gym, and rooms for aerobics and other fitness classes. Rec-Plex South includes two more ice rinks, a gymnasium, a multipurpose gym and a meeting room. Visit stpetersmo.net for more information.
RETIREMENT HOME/SENIOR LIVING
Twin Oaks Estate is located on seven wooded acres nestled away from the hustle and bustle of city living. The facility provides a whole new beginning for loved ones. In addition to beautiful rooms and suites, they feature two dining rooms, patio areas, and a religious chapel for residents to enjoy.
TOP  BUSINESSES:
TOP SERVICES:
TOP PEOPLE:
Cork & Barrel Chop House and Spirits
Duchesne High School soccer coach
Karen Weidinger Foundation – 'Karen 4 A Kause' Annual Run/Walk
DOCTOR/PRIMARY CARE PHYSICIAN
Dr. Jason B. Vangundy, M.D.
Olson & White Orthodontics
St. Charles Borromeo Catholic Parish
St. Charles Mayor Sally Faith
Academy of the Sacred Heart
Cork & Barrel Chop House and Spirits