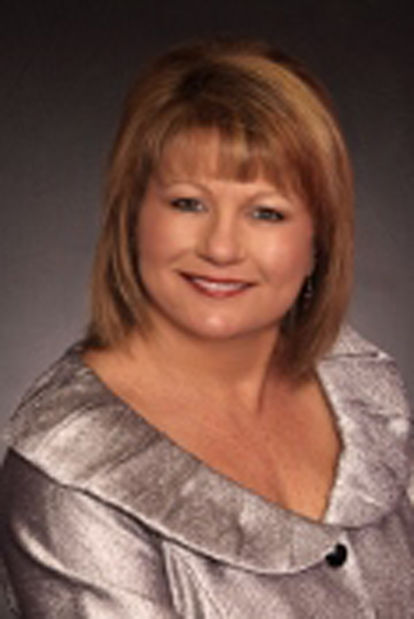 This is a wonderful time of the year! All through the neighborhood, houses are lit up with Christmas cheer! Like me, I am sure you have been out scouring the toy stores and the malls for the right Christmas gifts. I still have a few things to pick up to finish my shopping for my kids and grandkids. Thankfully, there is time as Christmas is still a week away!
Soon, many of you will be hosting family and friends for Christmas dinner or maybe for a long Christmas visit. If you are hosting this Christmas, you will want your family's visit to be one remembered with fondness and love, not a holiday disaster that becomes part of family lore and humor for years to come. Humorous, that is, for everyone but the hostess! You also don't want to go into shock when your utility bills and credit card bills come in January. There are several steps you can take to avoid some common pitfalls and ensure your holiday is hassle-free and cost effective for your family and guests:
The food: Some of our best Christmas memories revolve around the dinner table. Watching the big, beautiful turkey turn golden brown is one of my favorites. It's so tempting to open the oven door to check on the progress of your turkey and the other goodies in the oven. The delicious smells can fill the whole house. Ovens, however, lose a lot of heat when the door is opened and require a significant amount of energy to heat back up to the appropriate temperature. If you must take a peak, turn on the oven light and look through the window in the door.
Nothing is worse than peering into the oven and seeing nothing is cooking and the oven is cold. You end up serving Chinese take-out instead of the delicious dinner you planned. There are many reasons a stove or oven can break, but one common cause of this disaster is easy to prevent. Don't self-clean your oven until after the holidays. You risk blowing a fuse or a thermostat and tracking down an oven technician on Christmas can be tough! One way to save energy in the kitchen is to immediately begin the self-clean function after you finish cooking. Taking advantage of the warm oven will save you money on your utility bills.
What you cook in can also save you money on your utility bills. Consider using glass or ceramic dishes or pans instead of metal ones. They heat up faster and may allow you to set the temperature 25 degrees lower than a recipe suggests for the same cooking time. It is also more energy efficient not to use your oven for everything on your holiday menu. Smaller appliances like Crock-Pots, microwaves or toaster ovens can be a great way to prepare side dishes. They will help ensure every part of your dinner is done at the same time and you will save on your energy bills.
The lights: Christmas lights are everywhere! Drive down any street and you will see homes decorated inside and outside with holiday cheer. The decorations range from a simple strand or two to magnificent, intricate displays that take up the entire front lawn and more. Of course, when your electric bills come in January, you may decide you overdid the Christmas cheer. There are simple steps you can take to control your energy costs. If you are one of those people whose Christmas lights went up the day after Halloween, you will want to pay close attention to these tips.
Be sure to use a timer. How many times have you driven through your neighborhood in the morning and seen homes still lit up with lights, glowing Santas and more? It is easy to go to bed and forget your lights, especially if your bedrooms are in the back of the house away from your display. A simple, inexpensive timer will turn your lights on at dusk and turn them off at bedtime.
To save more money, consider replacing your old holiday lights with LED lights. The amount of power it takes to operate just one 7-watt, incandescent holiday bulb could power two 24-foot LED strings, which is enough to light a six-foot tree. Plus, an added benefit is LED light strings last about 10 times longer.
The plumbing: Nothing is worse when you are cleaning up after dinner than a clogged kitchen sink and drain. Plumbers will tell you the day after Thanksgiving and the day after Christmas are the busiest days of the year. If you want to avoid this all-too-common problem, watch what you send down the drain. Leftover fats and cooking oils need to be put in the trash and not down the drain. They solidify in your pipes and clog your drain. Also, if you have a garbage disposal, make sure it's running before anything goes in it and never feed it any stringy or starchy foods like poultry skins or potato skins.
The heat: I recently had my furnace checked for the winter and the technician told me how he is always amazed to see how many people "forget they have a furnace until something goes wrong." Nothing is worse than having to ask your guests to keep their coats on when they come to visit. Nothing will guarantee you won't ever have this problem, but having your furnace serviced regularly and the filters regularly cleaned or replaced will help you have a warm and cozy holiday.
These are just a few tips to help you have a hassle-free and affordable holiday. You can find more ideas at www.houselogic.com.
Call your St. Charles County Realtor today!
Leah Petras is the 2015 president of the St. Charles County Association of Realtors. Email to comments@StCharlesREALTORS.com if you have any real-estate related questions or comments you would like to see addressed in this column.