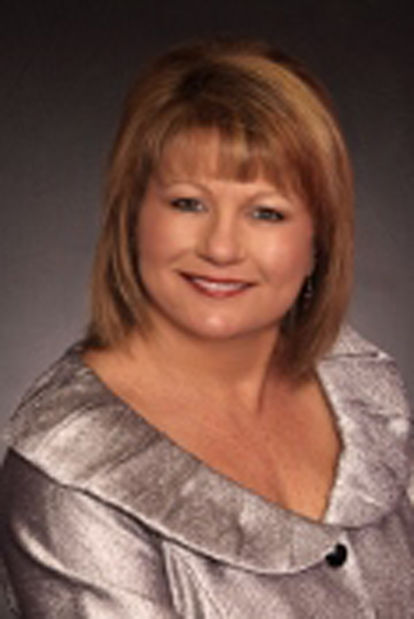 "The report of my death was an exaggeration," is a famous quote from Mark Twain in responding to a report of his passing. Well, more than 100 years later, the so-called "experts" in the media got it wrong again! You remember the headlines: "Is the American Dream too expensive?" and "Nobody wants to be a homeowner!" Those are just some of the gloom and doom headlines we heard a few years back. Well, just like Mark Twain, the reports of the death of the American Dream were wrong!
Now don't get me wrong, the economic difficulties that began in 2007 took a toll on the housing market. For the first time in generations, we saw a decline in values. This decline in value, along with increased unemployment, left far too many American families facing the nightmare of foreclosure or short sale of their home. If you have followed these columns over the last few years, you know my predecessors often wrote about how the real estate market would rebound and how real estate remained the best long-term investment available to the American family.
As it turns out, they were right and the real estate market here in St. Charles County is back. As I have talked about in previous columns this year, sales and home values are on the rise in St. Charles County. The numbers are in for the first nine months of this year and they show a great recovery in our county. The median sales price of a home in St. Charles County was $189,000 through September of this year. Not only is that an increase over last year and back to pre-recession levels, it is the highest median home value we have ever seen in St. Charles County!
In more good news, the number of homes sold and the dollar volume of those sales continue to set records in St. Charles County. Since April, the number of homes sold and the dollar volume of those sales are at levels we have not seen since before the economic difficulties began in 2007. Plus, the future looks bright! Pending sales — homes under contract, but not yet sold — continue to outperform last year. If you are a homeowner, the good news continues. In the first nine months of this year, it took, on average, only 24 days to sell a home in St. Charles County. That is down more than 50 percent from last year!
The great news is the American Dream is back in St. Charles County! If you are thinking about buying your first home or maybe moving on to a larger or different home, the time to act is now. While home values are rising, they remain very affordable in St. Charles County. Plus, whether you are looking for your first home, a move-up home, your dream home or maybe your empty-nest home, you can find it in St. Charles County. In addition to existing homes, area homebuilders are back and building new homes in all price ranges.
In addition to the affordable variety of homes in our county, mortgage interest rates remain at near historically low levels. Last month, the Federal Reserve decided not to raise interest rates, at least at the current time. There are programs available that can get you into a new home for as little as three to five percent down, with a very low interest rate.
It is important to remember things will change. Chances are home prices will continue to increase. In addition, as our economy continues to improve, interest rates will start to increase, so the time to act is now.
Homeownership is the key to long-term financial stability for most families. We all need a place to live. Since this cost is unavoidable, it makes the most sense to invest in a home of your own. It is financially sound to build equity and wealth by paying off your own mortgage, rather than paying rent to a landlord and thereby paying off his mortgage and building wealth for his family. On average, the net worth of a homeowner is more than 100 times that of the average renter.
While the numbers are important, your home is about much more than money. We will soon be in the holiday season when families and friends will gather in homes all across the land. It is a joyous time of togetherness and celebration. Unfortunately, with the new government regulations, if you haven't begun your home search yet, it may be too late to celebrate the holidays in a new home. Now is the time, however, to plan for the year ahead. Call your real estate agent to begin the search so you can enjoy spring and summer and everything the year ahead will bring in your new corner of the American Dream!
Remember, not all real estate agents are Realtors. Be sure to ask your agent if she is a member of the St. Charles County Association of Realtors.
Call your St. Charles County Realtor today!
Leah Petras is the 2015 president of the St. Charles County Association of Realtors. Email to comments@StCharlesREALTORS.com if you have any real-estate related questions or comments you would like to see addressed in this column.