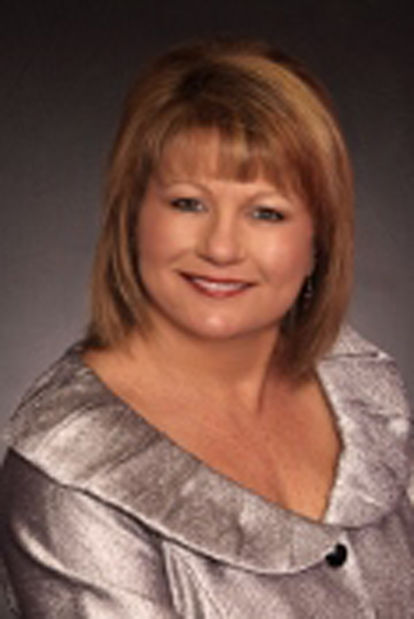 You can find out how to do just about anything on the Internet. I went to Google and typed in "how to sell my house myself" and I got 128 million hits. Now, that is a lot of information! With all that "accurate" information at your fingertips, why do you need a real estate agent?
Well, today, home sellers are turning to real estate agents in record numbers! The recently released 2015 Profile of Home Buyers and Sellers, produced by the National Association of Realtors, showed only eight percent of home sellers chose to sell their homes themselves. This is the lowest number recorded of "do-it-yourself" home sellers in over 35 years!
While the median "for sale by owner" home sold in just two weeks, this was largely due to the fact most of the sellers surveyed already knew the buyer of their home. The survey shows not using a real estate agent cost the seller money! The median sales price of a home sold with a real estate agent's assistance was $35,000 higher than the median sales price of a home sold without an agent. Clearly, the reality is it pays to use a professional real estate agent!
Most home sellers who wisely utilized the services of a professional agent report they were satisfied with the services of their agent. Seventy-two percent of sellers contacted only one agent before finding the right agent to assist them with their home sale. Eighty-four percent said they would recommend their agent to family or friends seeking to sell their home. Most had already recommended their agent and more than 30 percent of those surveyed had already recommended their agent on several occasions.
In another sign of the surging real estate market, most home sellers reported making a profit on the sale of their home. The median seller sold their home for $40,000 more than they purchased it for. Real estate agents are helping home sellers accurately price their homes. The median home sale was 98 percent of the listing price. Home owners are also moving sooner than they have in the past. Sellers surveyed typically lived in their home for nine years as compared to 10 years a year ago. Wanting a bigger home was the most common reason cited for moving, followed by job relocation and the desire to be closer to friends and family.
Just like sellers, most home buyers decided to utilize a professional real estate agent to assist them in their home purchase. Seven in 10 buyers interviewed only one agent during their home search. Having an agent to help them find the right home was the most important reason cited by buyers in selecting their agent. Eighty-eight percent of buyers would use their agent again or recommend them to others.
The American Dream, the simple desire to "own a home of their own," was the reason most often cited by home buyers for their purchase. The typical buyer was 44 years old and had a median household income of $86,100. First-time buyers made up 32 percent of all home buyers, down one percent from one year ago. Sixty-seven percent of recent buyers were married couples, 15 percent were single females, nine percent were single males and seven percent were unmarried couples. In a sign of our changing population, 13 percent of home buyers purchased multi-generational homes to take care of aging parents, for cost savings, and because children over the age of 18 are moving back home.
Not surprisingly, 86 percent of recent buyers financed their home purchase and those buyers typically financed 90 percent of the purchase. Most saved for the down payment and most cited this as the most difficult part of the process. Buyers continue to see purchasing a home as a good financial investment. Eighty percent reported they view a home purchase as a good investment.
Eighty-four percent of buyers purchased existing homes and 16 percent purchased new construction. Not surprisingly, single-family, detached homes continue to be the choice of most buyers. The typical home purchased was 1,900 square feet, had three bedrooms and two bathrooms and was built in 1991. Most buyers didn't move too far. There was a median of 14 miles between the home purchased and the one they moved from.
The typical buyer began their home search online. They searched for 10 weeks and looked at a median of 10 homes. Interestingly, the buyer who did not use the Internet during their home search looked for five weeks and visited a median of five homes. Most buyers anticipated living in their new home a median of 14 years. Seventy-eight percent of recent buyers found their real estate agent to be a very useful information source.
While, in today's world, we have many options and the world changes on a daily basis, some things never change! Utilizing a professional real estate agent is the most cost-effective and safest way for American families to find their corner of the American Dream to call home.
Remember, not all real estate agents are Realtors. Be sure to ask your agent if she is a member of the St. Charles County Association of Realtors!
Call your St. Charles County Realtor today!
Leah Petras is the 2015 president of the St. Charles County Association of Realtors. Email to comments@StCharlesREALTORS.com if you have any real-estate related questions or comments you would like to see addressed in this column.