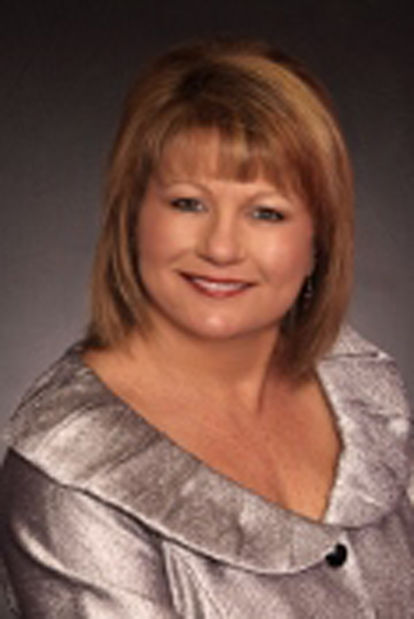 Fall is here! The temperature is cooler and the leaves have changed colors and are falling from the trees. While many of us love the beautiful fall colors and the cooler weather, fall means winter is just around the corner. Shorter days and freezing temperatures will make us think about escaping to the beach and counting the days until spring.
Our homes are where we ride out the cold days of winter. There are some things you can do to make your home cozy, warm and bright this winter without using more energy or cranking up the thermostat:
Clean your light fixtures: Everything in your home attracts dust and your light fixtures and light bulbs are no different. Cleaning dirty light fixtures and dusty bulbs can make your home appear 30 percent brighter without turning on more lights.
Let the sunshine in: Nothing brightens a winter day more than natural sunlight. It helps when both the inside and outside of your windows are clean to let the sunshine in. Plus, believe it or not, cleaning your windows will make you feel good. A recent survey by the American Clean Institute asked consumers what clean surfaces make them happy. "Gleaming windows" made the top five above a "spotless sink."
To further help let the light in, consider taking down your screens in the fall and winter. Screens trap dirt and make your home appear darker inside and outside. Taking them down will also boost your curb appeal. If you want to spend a little money, consider adding or enlarging a window in dark rooms, especially if that side of your home receives a lot of sunshine.
Combat dust: Vacuum your carpets with your furnace fan set to on. This will help filter dust that gets stirred up when you vacuum. Leave the fan on for about 15 minutes after you finish vacuuming to help eliminate dust. Remember to switch it back to auto afterwards. HVAC blowers aren't intended to run all the time. Plus, don't forget about your HVAC filter. The filter should be changed every couple of months. If you have pets, you should change it on a monthly basis to help minimize dust.
Add plants: Some indoor plants, like Golden Pothos and Gerbera Daisies, are particularly adept at sucking up nasty VOCs. These are the vapors emitted from household cleaners, paints and dry cleaning. Plants also increase humidity levels in your home and help decrease household dust.
Combat germs: If you are considering upgrading your kitchen or bathroom fixtures, consider copper or copper alloy like brass. They have a classic and comfortable look to them. More importantly, a three-hospital study in 2011 found bacteria can only survive on copper for a few minutes, but germs can live on stainless steel for weeks.
Seal the air leaks: Of course, you will want to address the obvious spots for air leaks. Check that your doors and windows are sealed tightly. It is very inexpensive to add weather stripping to help keep the warm air in your home. Not all air leaks are obvious, though; some are harder to find. You can use an incense stick or scented candle to hunt down drafty spots while leaving behind a cozy scent. The smoke or candle flame will help you find hidden leaks around recessed lights, electrical boxes and wall outlets. Once you find them, it is an expensive process to seal them tight and stop the leaks.
Replace your traditional fireplace: Nothing warms a cold winter night more than a roaring fire. Unfortunately, while making you feel warm, a traditional fireplace sucks out heated indoor air and sends it up the chimney. A gel fireplace insert is an eco-friendly option that produces a burning fire without gas, wood, electricity or even a chimney. It's also smoke-free and emits fewer allergens than a wood fireplace. Some options even crackle like the real thing. A basic model costs $100 to $210; custom models go up from there. A case of gel fuel comes with 12 cans that burn for three hours each and costs about $35.
A slow cooker adds aroma: Use a slow cooker for your dinner preparations. This will infuse your home with a warm and cozy aroma. Plus, slow cookers are more energy efficient than electric ovens, typically using less energy than a light bulb.
Paint the chill away: Consider painting chilly rooms, especially north-facing walls that don't usually get sunlight, in reds, oranges or yellows. These cozy colors can actually help the room feel warmer, according to a Michigan State University study.
Taking some of these inexpensive and simple steps can help your home feel warm and cozy this winter. Plus, if you are selling your home or you are considering putting it on the market, remember a warm, cozy feel to your home will help potential buyers feel at home. In addition, taking steps to make your home more energy efficient will make it more attractive to potential buyers. A warm, cozy home will help you through the winter blahs and add value to your home.
Remember, not all real estate agents are Realtors. Be sure to ask your agent if he is a member of the St. Charles County Association of Realtors.
Call your St. Charles County Realtor today!
Leah Petras is the 2015 president of the St. Charles County Association of Realtors. Email to comments@StCharlesREALTORS.com if you have any real-estate related questions or comments you would like to see addressed in this column.