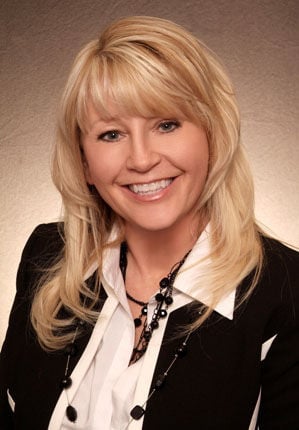 It is officially an election year! While it seems like the presidential campaign has been going on forever already, we are now just a couple of weeks away from the American people having their say. While we are all thankful and blessed to live in this great country, few of us point with pride to the political situation in Washington.
It often seems like nothing but arguing gets done in the halls of Congress, but legislation does get passed and it can affect your family and mine. Before the holidays, Congress passed, and President Obama signed into law, the "Omnibus Appropriations Bill," which funds the government through September of this year. This legislation contains several important provisions that benefit homeowners. You may have read commentary, depending on the point of view, the bill was too expensive or didn't include enough spending; I will leave that discussion to others.
The Realtor organization is proud to be the leading voice in Washington for American homeowners and the American Dream of Home Ownership. We work hard, year in and year out, to ensure our elected leaders remain committed to that dream and never succumb to the temptation to balance the federal budget on the backs of the homeowners who built this nation. I am pleased to report Realtors were successful in ensuring the funding bill contains several important real estate provisions. These include:
Mortgage Debt Forgiveness. Sadly, far too many families over the last several years have lost their homes in foreclosure or have been forced to ask the lender for approval for a "short sale." A "short sale" is where the lender agrees to accept less than they are owed in lieu of foreclosure to avoid the costs and time requirements of the foreclosure process. Prior to 2009, the Internal Revenue Service (IRS) viewed these situations where the borrower received a "reduction in their debt" as income. Thus, these families who had already suffered the loss of their home were now hit with an additional tax bill.
In 2009, Realtors led the effort to get Congress, out of fairness and compassion, to exempt debt forgiveness in these "hardship situations" from taxation. We have successfully led the efforts to continue this exemption to help families suffering the loss of their home get back on their feet financially. The last extension expired at the end of 2014. The new legislation extends the Mortgage Debt Forgiveness Exemption through the end of this year and is retroactive to Jan. 1, 2015.
Mortgage Insurance Premiums. If you are buying a home with less than 20 percent down, you will be required to purchase mortgage insurance. This insurance protects the lender's risk if you don't pay your mortgage. Until the end of 2014, you had been able to deduct that premium on your taxes. The newly passed legislation will give you the same deduction if you purchased your home last year or plan to buy in 2016.
Flood Insurance. Hopefully, the recent historic rains did not directly affect you and your family. The subsequent flooding showed us the devastation water can cause and the importance of flood insurance. For several years, Realtors and other organizations have been working with Congress to insure funding for the Federal Flood Insurance Program, which makes this insurance affordable for families and small business owners. The new appropriations bill insures the program's funding at current levels through the end of this year.
Home affordability. Realtors are dedicated to making homeownership affordable to all Americans. The new legislation contains $950 million in funding for the HOME program. The HOME program provides grants to state and local government for affordable housing benefitting low-income families. This funding can include down payment assistance, rental assistance and funds to assist in the development of affordable housing in a community.
These are just some of the provisions in the recently passed legislation that benefit homeowners. If you own a business, there are additional provisions that may benefit you. Realtors believe our mission as Keepers of the American Dream goes beyond the homes we sell. We believe in political action to protect that dream and the private property rights of all Americans.
Next week, it will be my honor to lead a group of St. Charles Realtors as we travel to Jefferson City to meet with our elected leaders from St. Charles County. We will join hundreds of our fellow Missouri Realtors who travel to the Capitol from all corners of our state. Over the years, we have successfully worked to ensure protecting homeownership and private property rights remain at the top of the agenda for our legislators.
In the year ahead, we will continue to lead the fight at the local, state and national levels to protect homeownership and to ensure the dream can be reality for generations of Americans to come! We invite you to join us in our fight for the future! Go to www.Houselogic.com for more information.
Call your St. Charles County Realtor today!
Leah Petras is the 2015 president of the St. Charles County Association of Realtors. Email to comments@StCharlesREALTORS.com if you have any real-estate related questions or comments you would like to see addressed in this column.
Catch the latest in Opinion
Get opinion pieces, letters and editorials sent directly to your inbox weekly!