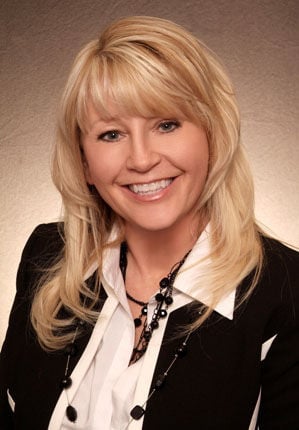 2015 was a busy year in St. Charles County! After a couple of years of moderate growth as our real estate market rebounded, last year saw unprecedented activity in the real estate market. St. Charles County families moved in record numbers in 2015!
Last year, 6,848 homes were sold in St. Charles County. That is an increase of 15.5 percent in home sales over 2014. It is the highest number of homes sold in a single year in St. Charles County in more than 20 years! In more good news, home values continue to rise in our county. The median St. Charles County home sold for $190,000 last year, which is an increase of $8,000 or 4.4 percent over the 2014 median sales price. The median sales price of $190,000 is the highest we have ever seen in St. Charles County!
The demand for homes in St. Charles County reached unprecedented levels last year. It only took a record 23 days for the median home to sell last year. This is an unbelievable 50 percent faster than 2014. It is the fastest average time to find a buyer we have ever seen here in St. Charles County. Buyers, sellers and Realtors were very busy in 2015!
The fantastic real estate market last year was not the result of just one factor. For several years, the economic challenges we faced forced many area residents to delay their desire to buy a home or move to another house. The last couple of years have seen an improvement in our economy and job prospects are brighter for many. In fact, right now St. Charles County has the lowest unemployment in our region. This renewed confidence in the future has unleashed a new demand for housing.
The availability of mortgage home financing at very affordable rates is another prime factor that has fueled our market. During the fallout from the financial crisis, mortgage financing became extremely difficult to obtain. Burned by borrowers who received loans they couldn't afford, lenders tightened loan standards so much many families could not qualify for a loan. As the economy and home prices have improved, lenders have returned to reasonable loan standards that make mortgage financing available to many more families. Late last year, the Federal Reserve raised their loan rate by .25 percent, but loan rates still remain at near-historic low levels. In many cases, homeownership is more affordable than rent.
In good times and bad, many factors go into a buyer's decision on where to buy a home. In addition to the external factors that have restored confidence in the economy and kept interest rates low, many families are realizing what you and I have known for years: St. Charles County is a great place to live! Our county has a wide variety of homes in a variety of styles and prices. St. Charles County also is fortunate to have great neighborhoods and schools for families to choose from.
If you are thinking 2016 is the time for you to buy, this year's bumpy start on Wall Street may have shaken your confidence in the future. Is the sky falling again? Are we in for another slowdown? While none of us can predict the future with complete certainty, analysts say we have no reason to panic. They point to several factors that should keep the real estate market moving forward in the year ahead. These include:
Mortgage financing. Mortgage financing will remain affordable in the year ahead. While the Federal Reserve may raise interest rates again, it is anticipated mortgage rates will remain low this year. Recent moves by the Federal Housing Administration to lower mortgage insurance premiums and the availability of 3 percent down payment loans from FHA, Fannie Mae and Freddie Mac will help to ensure first-time buyers have access to affordable financing.
Economic stability. We have seen strong job growth with the economy adding about 2.5 million jobs this past year. It is anticipated that job growth will continue and the analysts suggest the quality of jobs will continue to improve with professional and business services leading the way. Analysts further suggest economic volatility will not result in another "mortgage bubble." The utilization of sound, "common sense" underwriting standards by lenders will minimize the number of home buyers unable to make their mortgage payments.
While we may continue to see a bumpy ride on Wall Street, the future looks good for the real estate market. Homeownership is, as it has always been, the best long-term investment available to the average American family. Nothing available from Wall Street to the average family can match the return on investment offered by your home. The net worth of the average homeowner is more than 100 times that of the average renter.
If you have been waiting to find your dream home, the time to act is now. Mortgage financing is available at low rates, economic conditions look promising and housing values are strong. If you are dreaming of spring barbecues in your own backyard, contact a Realtor today to start searching for your new home! Remember, not all real estate agents are Realtors; ask your agent if she is a member of the St. Charles County Association of Realtors.
Call your St. Charles County Realtor today!
Leah Petras is the 2015 president of the St. Charles County Association of Realtors. Email to comments@StCharlesREALTORS.com if you have any real-estate related questions or comments you would like to see addressed in this column.