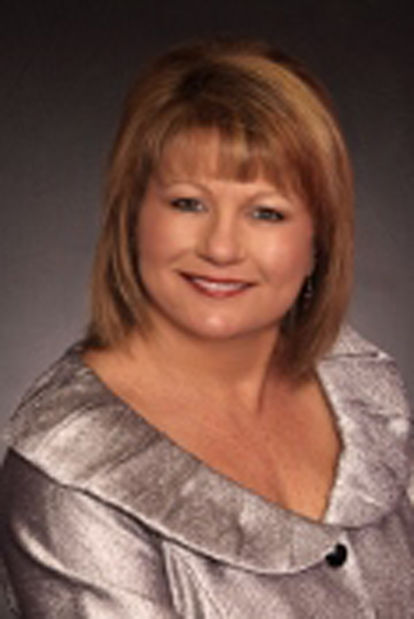 "Your long-lost uncle has left his inheritance to you," was the opening line of an e-mail I received the other day. All I had to do was send information to this "attorney" and he would forward my inheritance to me. The only problem is I don't have any long-lost relatives!
You have probably received similar e-mails over the years. Or, maybe yours was from the widow of the Nigerian government official who needed your help to spend her late husband's estate. She asked that you just send your bank account information to her and she would send you a large fee for your services. We all know these are scams, but the sad thing is they work! Every year, millions are lost to these cyber scams.
While we are all susceptible to cybercrime, real estate and those who own, rent or sell it can be prime targets for these cyber criminals. First, it is important to remember that old saying you probably learned from your parents, "If it sounds too good to be true, it probably is!" Unsolicited offers you receive for super low mortgage rates, investment opportunities and other great deals are often scams.
When you are buying a home, the choice of a lender is yours and yours alone. Many times, potential buyers looking to stretch their dollars will find Internet loan offers that sound "just too good to be true." While many are legitimate, some are not. They will ask for fees to be sent electronically in advance of the loan process. The new buyers will never hear back from this Internet company. In addition, remember the loan rate is only one consideration in choosing your lender. Additional considerations are the amount of the loan and closing fees and how fast the company can approve your loan. Your purchase offer gives you a certain time period to obtain financing. If the online lender fails to meet those deadlines, you could lose out on your home. Your real estate agent can give you advice on the track record of lenders you may be considering. If your agent, or anyone in his office, has never heard of the lender, you should be very careful.
If you are selling your home or looking for a home to rent, you may be targeted by a rental scam that has shown up in our area and around the country. Scammers steal information about homes for sale from real estate agent websites. They then take the information and post it on Craigslist and other websites as homes for rent. Generally, the asking rents are far below market rate. They suggest because it is "such a great deal," they will have to receive the first month's rent before the potential renters can view the home. The money is to be sent to a post office box, often outside of this country, and the keys will be sent to the renters. Of course, the renters never receive the keys and show up at the home only to find they have been the victim of a crime. If you are considering renting a home, never send money until you have seen the home and verified it is a legitimate offer.
Remember, your real estate agent, lender or title company will generally not send you e-mails asking for sensitive financial information. In addition, any documents you receive will be sent through secure, encrypted e-mail servers. Always avoid opening suspicious e-mails. If you inadvertently open one of these e-mails, do not click on any links inside the email. These links may unleash a virus or other software that could harm your computer or possibly steal sensitive information. If you are unsure if the e-mail is legitimate, take the time to call the sender to verify they did, in fact, send the e-mail.
Most computers, when you buy them, come with firewall and anti-virus technologies. The world of technology, as we all know, changes quickly. It is vital you take the time and make the investment in the latest anti-virus and firewall technology. Also, if you do need to send sensitive data via e-mail, you may want to look into e-mail encryption services. These relatively inexpensive e-mail services can help protect your data from cyber thieves.
When was the last time you changed your passwords? If you chat with a friend about your family and life for an hour or so, could that person figure out your passwords? We all want to simplify our lives, so we tend to use easy-to-remember passwords like our birthday, our children's birthday, name of our pets, etc. In fact, studies have shown that "password" and "1234" are very popular passwords. Guess what? If we can easily remember our passwords, the bad guys can figure them out, too! One of the best defenses for identity theft is to change your passwords on a regular basis. Consider using hard-to-guess passwords containing letters, numbers and symbols. If you are worried about remembering the new passwords, consider investing in a password program. These programs are available as smart phone apps and on your computers and will securely store your passwords for you.
Professional real estate agents work hard to protect your information. They regularly monitor Internet activity regarding their listings to protect the public and safeguard your information. They ensure any information you provide them will be securely maintained and shredded when it is no longer needed.
Remember, not all real estate agents are Realtors. Be sure to ask your agent if he is a member of the St. Charles County Association of REALTORS.
Call your St. Charles County Realtor today!
Leah Petras is the 2015 president of the St. Charles County Association of Realtors. Email to comments@StCharlesREALTORS.com if you have any real-estate related questions or comments you would like to see addressed in this column.