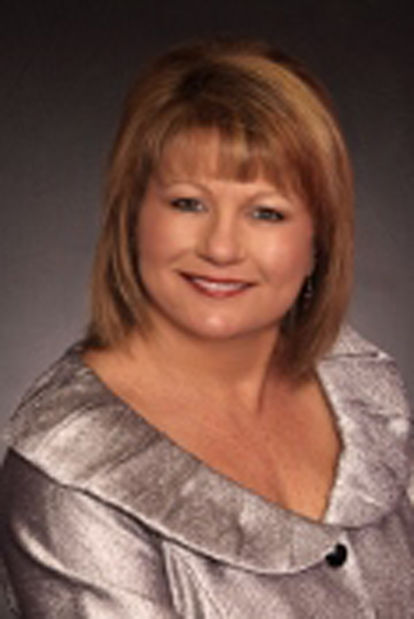 "Thanks For the Memories" was the theme song of the late, great comedian Bob Hope. I remember as a child gathering with my family in front of the television to watch his Christmas specials. Every year, he would travel all across the globe to entertain our troops who were spending the holidays far from home protecting our freedoms.
As I began writing this, my last column, I thought of this song and all the great memories of this past year when it has been my honor to lead my St. Charles Realtor family. Like most of the world, tomorrow night Mike and I will be watching the clock strike midnight as we relive the memories of this past year and look forward to what 2016 has in store for all of us. It has been a great year for homeowners in St. Charles County.
As of this writing, the final numbers are not in yet, but it appears 2015 will be one of the best ever for our real estate market. Through early December, the median home sold in our county for $189,900. That is the highest median price we have ever seen in St. Charles County. More homes sold during the first 11 months of this year than we have seen in more than 10 years! All total, more than $1.3 billion worth of existing homes sold during that time period. In more good news for area homeowners, through the end of November, the median days on the market for a home to sell in our county was a historically all-time low of just 23 days.
The great neighborhoods and variety of homes are just a couple of the reasons for increased home values and rising sales in St. Charles County. Realtors know the choice of where you live is about more than just the four walls of your home. It is about the neighborhoods, schools, churches and everything that is part of your quality of life. Here in our county, we are so fortunate. From the historic homes of St. Charles to the new subdivisions in Wentzville and everywhere in between, there is something for everyone. Plus, our children and grandchildren have the opportunity to attend award-winning schools all over St. Charles County.
When I took office as St. Charles Realtors president a year ago, I challenged my fellow Realtors to make a difference. Our county is the great place it is because of all of you who are leading the way and making a difference in your community. I am proud of the work the Realtors do. All over the county, Realtors are leading the way in civic, school and church organizations. Some of the St. Charles Realtor leaders are: St. Peters alderman Judy Bateman, Wentzville alderman Rob Hussey, Lake Saint Louis alderman Karen Vennard, Greater St. Charles County Chamber chair Missy Palitzsch and many others who serve their communities.
As I mentioned at the beginning of this article, this is my last column as the 2015 St. Charles Realtor president. Beginning next week, 2016 president Cindy Fox-Griffey will begin communicating with you in these columns. I want to thank Cindy, treasurer Michelle Walker, immediate past president Ken Hill and all the members of our St. Charles Realtors Board of Directors for their help and support this past year. I am privileged to work with an awesome group of real estate industry leaders.
A special thanks to St. Charles Realtors chief executive officer Mark Stallmann and chief operating officer Gwen Walters for their help in researching and editing these columns. Thanks also to chief financial officer Judy Smith, director of member services Becky Schwartz and government affairs director Bridget Ohmes for their hard work on behalf of our St. Charles Realtors family. I want to thank my Coldwell Banker Gundaker family for their help and support this past year. Special thanks to my brokers Doug Pollard and Andy Wolder and all of my fellow O'Fallon office agents for their friendship and support.
I am blessed to have the love and support of my wonderful family. My husband, father, children and grandchildren are always there for me with their love and support. Well, starting next week, "Mimi" will have more time to play with her wonderful grandchildren! Finally, I am so thankful God provided me with a wonderful husband. He supports me in all I do and has always encouraged me to do my best to make a difference!
I sign off my year with words from the Holy Bible. In Luke Chapter 12: "To whom much is given, much will be required." My family and I are fortunate to have received many blessings in this life and I am proud to give back to my community and industry through my church, my association and the other organizations with which I am involved. If you have been blessed in this life and are giving back to our community, I applaud you for doing your part to make this a better world. If you are not involved or finding ways to serve your family, friends and neighbors, I challenge you to join my St. Charles Realtor family and others in our county to help make this a better world for all of us.
On behalf of me and Michael, our family and all the members of my St. Charles Realtors family, I wish all of you and your families a Happy New Year and a 2016 filled with peace, love, health and prosperity!
Leah Petras is the 2015 president of the St. Charles County Association of Realtors. Email to comments@StCharlesREALTORS.com if you have any real-estate related questions or comments you would like to see addressed in this column.