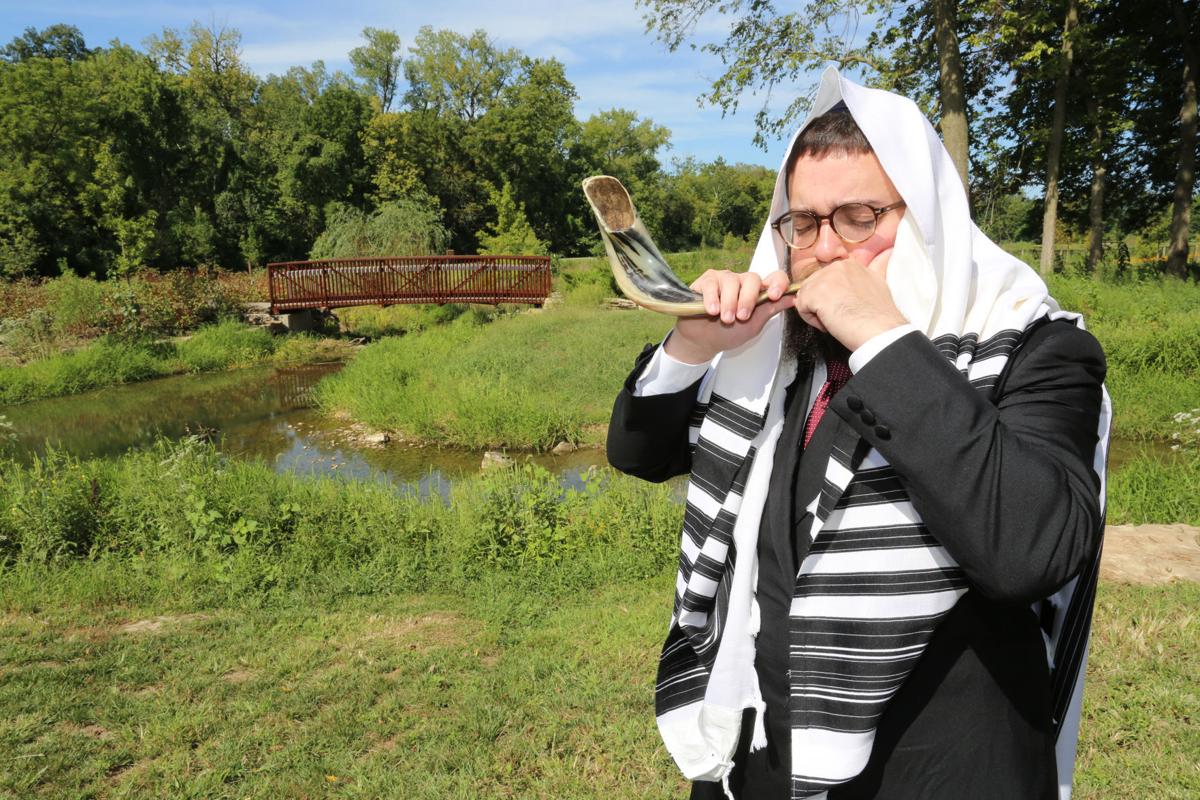 With the High Holidays approaching and COVID-19 creating difficulties for many in joining a traditional synagogue service, the St. Charles Jewish Community will host an outdoor Rosh Hashanah service this weekend, according to a press release.
Dubbed "Rosh Hashanah in the Park," the service will be at 11 a.m. Sept. 20, at Veterans Tribute Park, 1031 Kisker Road, in Weldon Spring. The service is open to all, with no membership or affiliation required.
Inspired by the Rebbe, Rabbi Menachem M. Schneerson, of righteous memory's shofar campaign, which began in 1953, the service will include the sounding of the shofar, which is central to the observance of Rosh Hashanah, as well as tashlich, an ancient practice that is customarily performed on the first day of the holiday. A brief prayer is recited near a body of water, preferably containing fish, in which prayerful hope God cast indiscretions into the depths of the sea is expressed and a good and sweet new year is granted.
"Our goal is to lower the barriers of entry and to encourage each and every Jewish person in St. Charles County to actively participate in the observances of Rosh Hashanah — safely and joyfully," said Rabbi Chaim Landa, who directs the Chabad Jewish Center of St. Charles County with his wife, Bassy. "This year, that means expanding our offerings and bringing our Rosh Hashanah services outdoors."
According to the most recent demographic study sponsored by the Jewish Federation of St. Louis, an estimated 5,800 of the region's 61,000 Jews live in St. Charles County.
The 30-minute service will include the sounding of the shofar, as well as selected prayers from the High Holiday liturgy. While not a substitute for the complete Rosh Hashanah prayer service, the service will enable everyone to hear the shofar and bring a heightened sense of community during this difficult time. To ensure the well being of participants, those present at the event will be asked to wear masks and stay six feet apart from people not living in the same household.
Be the first to know
Get local news delivered to your inbox!