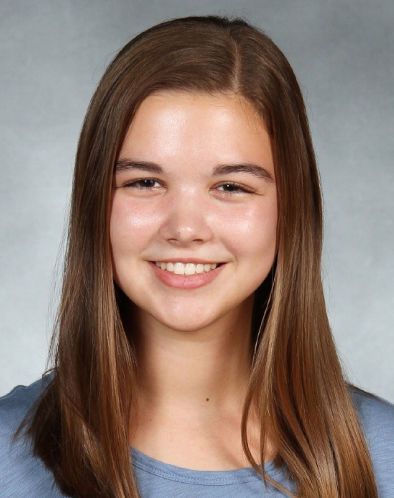 Timberland High School junior Abby Manner has earned the highest possible ACT composite score of 36, according to a press release.
Nationally, while the actual number of students earning the top score varies from year to year, on average, only around one-half of one percent of students who take the ACT earn a 36. Among test takers in the U.S. high school graduating class of 2019, only 4,879 of nearly 1.8 million students earned an ACT composite score of 36.
"I am extremely honored to be recognized by the district that has given me such an amazing opportunity to succeed," Manner said. "I am especially thankful for the exceptional teachers who have encouraged me along the way. I look forward to seeing what my senior year brings."
The ACT consists of tests in English, mathematics, reading and science. Each test is scored on a scale of 1-36 and a student's composite score is the average of the four test scores. The score for ACT's optional writing test is reported separately and is not included within the ACT composite score.
In a letter recognizing this exceptional achievement, ACT chief executive officer Marten Roorda wrote, "Your achievement on the ACT is significant and rare. Your exceptional scores will provide any college or university with ample evidence of your readiness for the academic rigors that lie ahead."
Manner has a 4.3 GPA and is ranked third in her class. She is enrolled in four Advanced Placement (AP) courses this year, her third PLTW Biomedical Science course and her third year of Spanish.
Manner is a junior class officer and a member of National Honor Society and HOSA and is a Link Crew leader. She plans to double major in biological sciences and business administration with a possible minor in Spanish and would like to eventually attend medical school and pursue a career as a cardiothoracic surgeon.